While it's easy to get overwhelmed with the sale season, that's no reason not to make the most of your shopping strategy. Cyber Weekend and Black Friday are the perfect time to stock up on all the essentials you need throughout the year and tick off some of the major items you've got on your Christmas or holiday shopping lists.
Top of our lists? Treating our beloved fur babies! And that's where Pet Circle's endless Black Friday collection comes into play. With something for every pet on offer, from best-selling toys to pet tech and all the essentials to keep your favourite animals happy and comfortable at home. While some early bird discounts are already live at Pet Circle, a mega list of discounts will drop from Friday 25 November through to Monday 28 November.
Not sure where to start? Below we've rounded up a comprehensive list of the best Black Friday and Cyber Weekend deals you can shop at Pet Circle. From splurge-worthy interactive motion detection toys to high-tech robot cameras and even a cardboard cat kingdom, keep scrolling to shop our sale edit below.
Hunger for Words Talking Pet Starter Set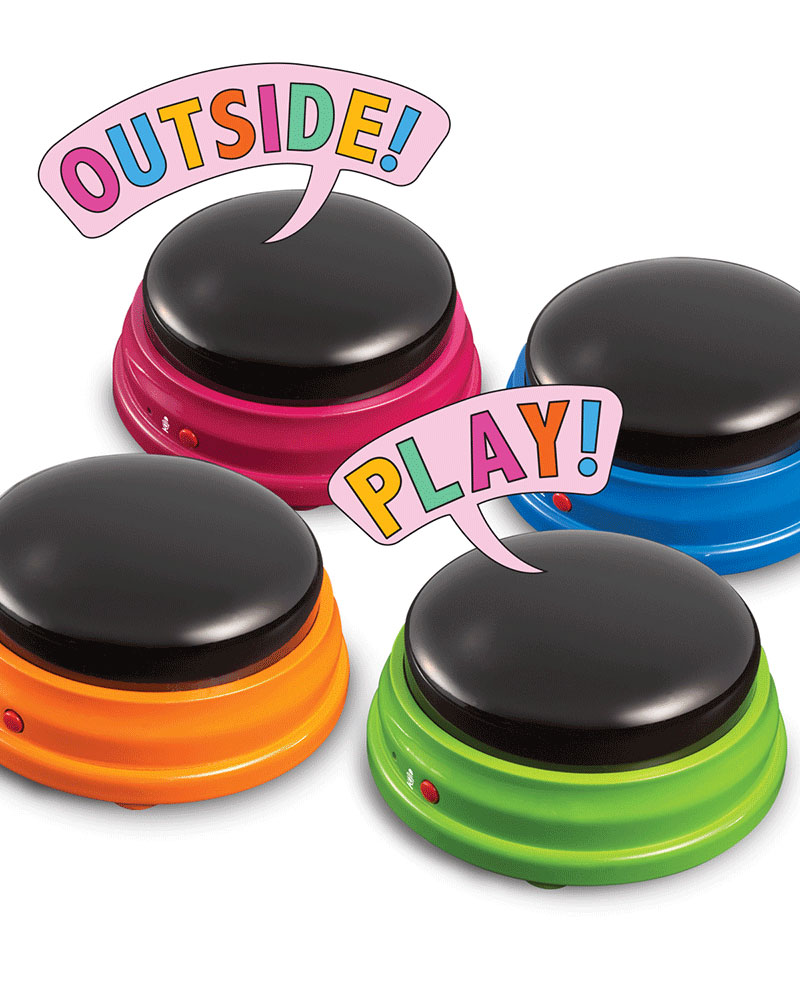 This kit is designed for you and your dog to communicate with each other, allowing your dog to speak to you, tell you what they want and how they feel. Designed with 4 speech buttons to record your voice, teach your dog simple words such as treat, outside, play or cuddle. Shop here.
All for Paws Interactive Motion Activated Butterfly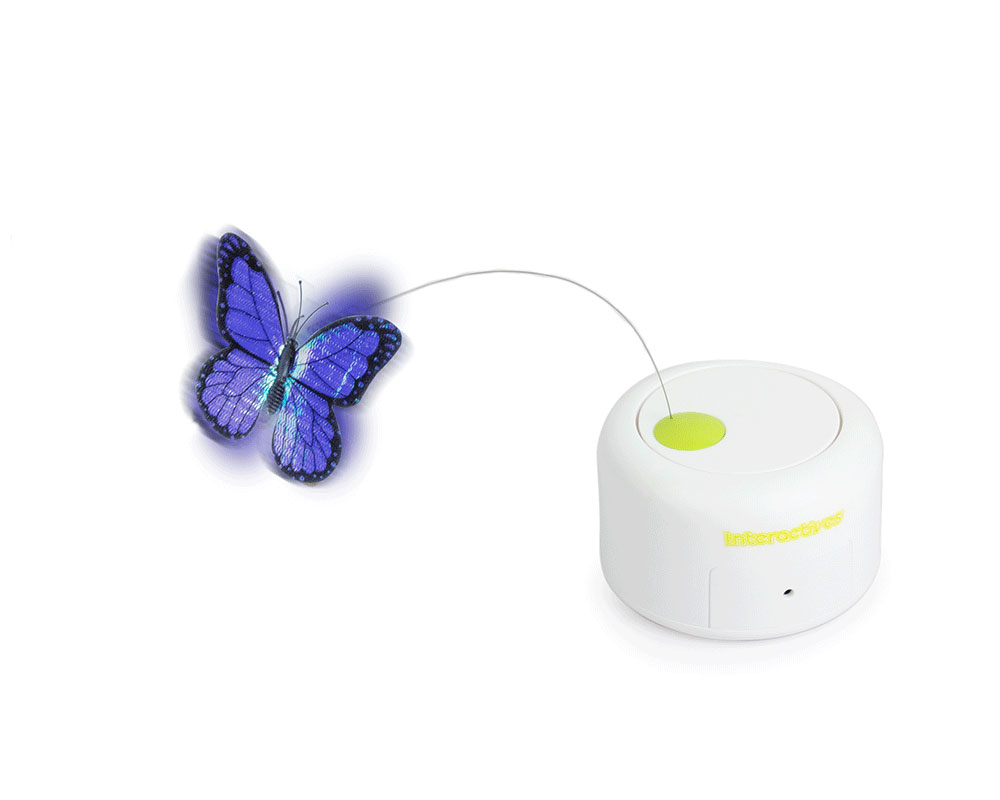 This motion interactive toy is bound to keep your cat entertained for hours with its mentally stimulating features. Designed to appeal to their natural hunting and chasing needs, perfect for solo play. Shop here.
Petcube Bites 2 Lite Smart Hd Camera With Treat Dispenser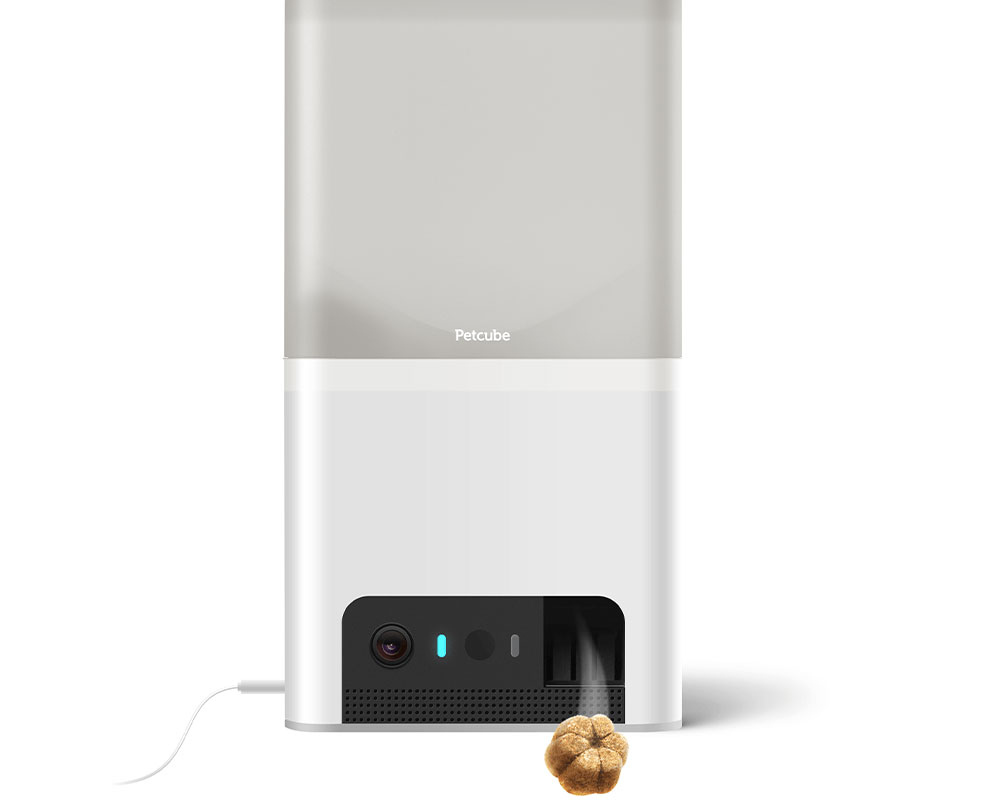 This all-in-one pet monitor allows you to check on your pets from anywhere, easily controlled via the app on your smartphone. It features full HD 1080p live streaming video, 160-degree wide-angle view, clear 10-meter night vision, and 8x digital zoom. The 2-way audio feature allows you to interact with your pets, plus, give them treats from anywhere with automatic treat dispensing via the app. Shop here.
Cheerble Wickedball Dog Toy Yellow
The interactive Cheerble Wickedball rolls on its own, encouraging play and chase. Easy to clean and ready for your pet's favourite game with an easy recharge, perfect for stimulation and exercise when you are busy or not at home. Set the ball free at home and watch your dog enjoy its unpredictable movements. Shop here.
Enabot Ebo Air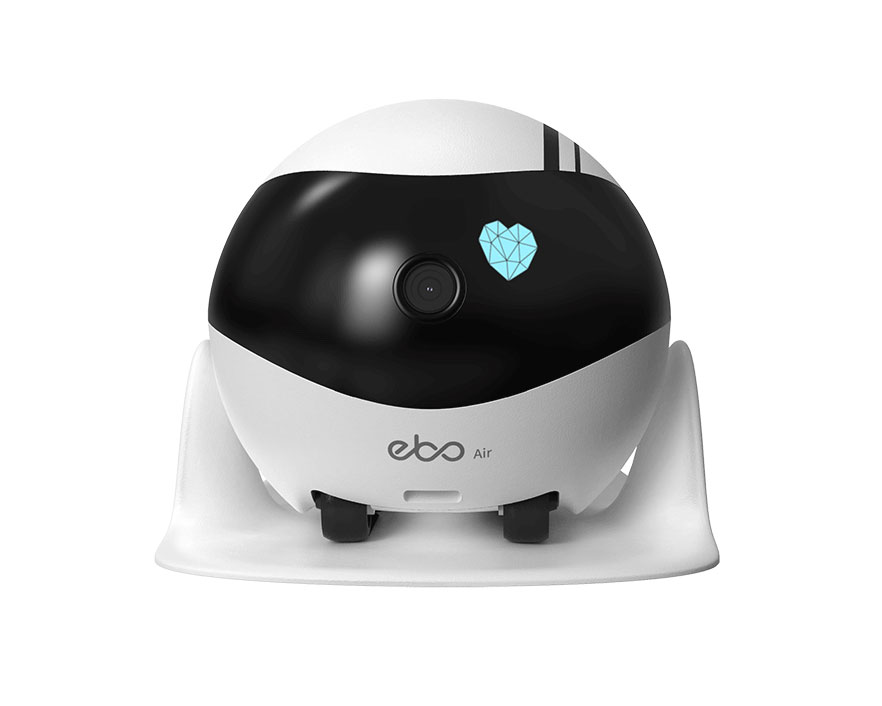 This robot camera allows you to be with your pet no matter where you are. It's cable-free, allowing you to move around, watch your pets, talk, and interact with them remotely. Shop here.
Cheerble Wickedbone Dog Toy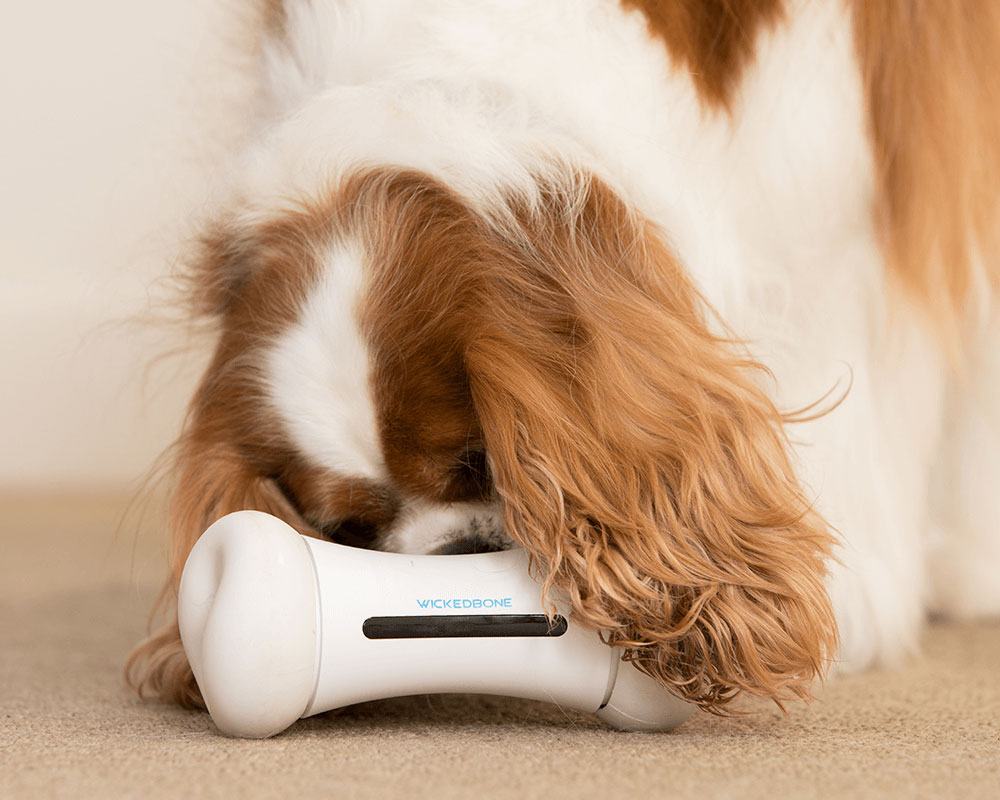 This completely automatic bone is designed to keep your dog occupied when home alone. It moves by itself or can be controlled by you, attracting your pet's attention and reacting when touched. Its two modes, Drive and Interactive allow you to choose between Bluetooth connectivity or manual operation. Shop here.
Cheerble M1 Mini Cat Ball Grey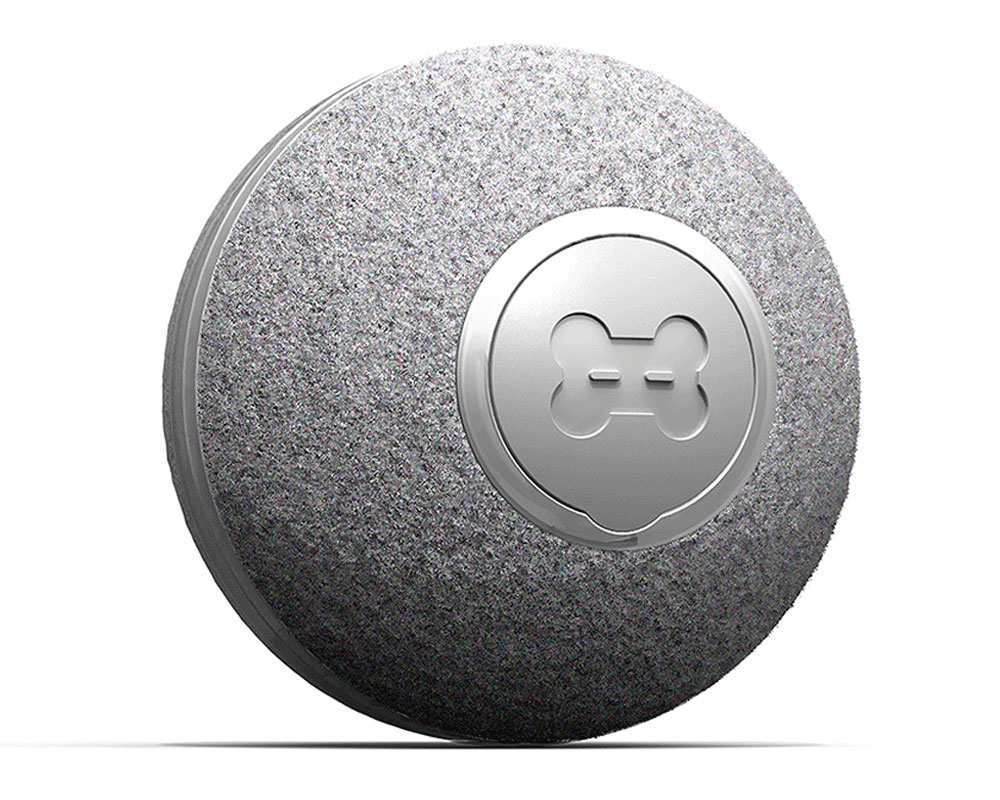 This cat toy is 100% automatic and is made to roll on its own the moment your cat touches it. Designed with advanced technologies and a built-in obstacle avoidance system. Shop here.
All Fur You Whisper Pet Water Fountain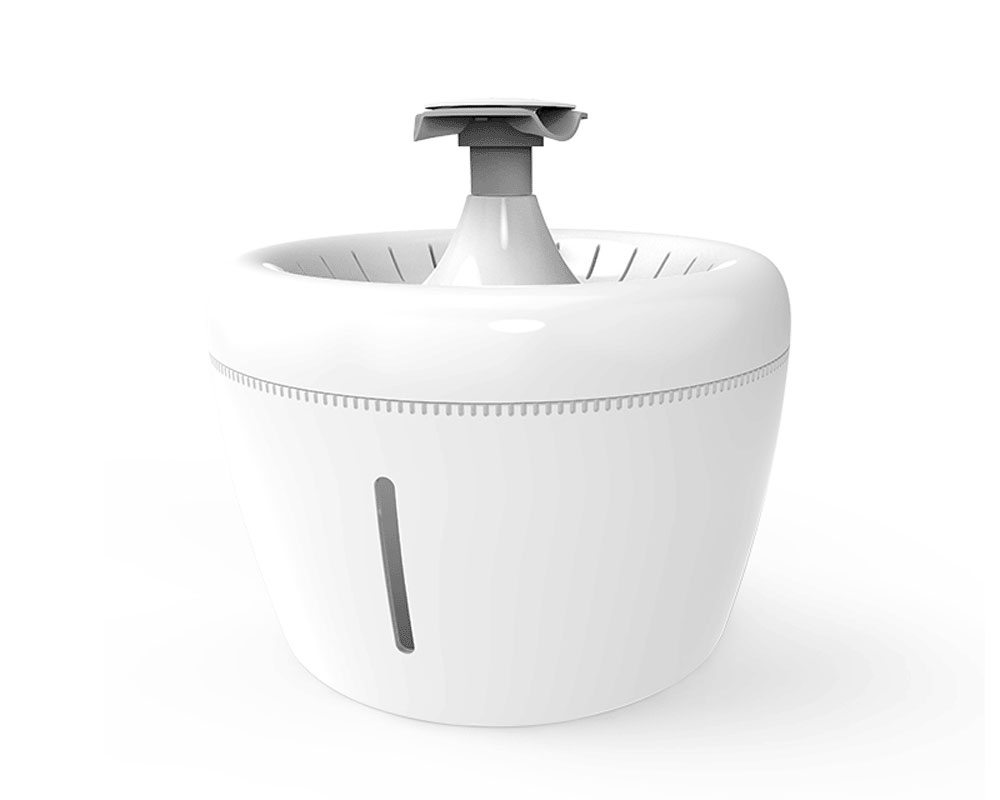 The perfect fountain for your cat, its 2.5L capacity is crafted for silent operation and very low power consumption. Featuring a hygienic water filter, a replacement quadruple filter system, and different flow options. Shop here.
Smarty Pear Leos Loo Too Leo Grey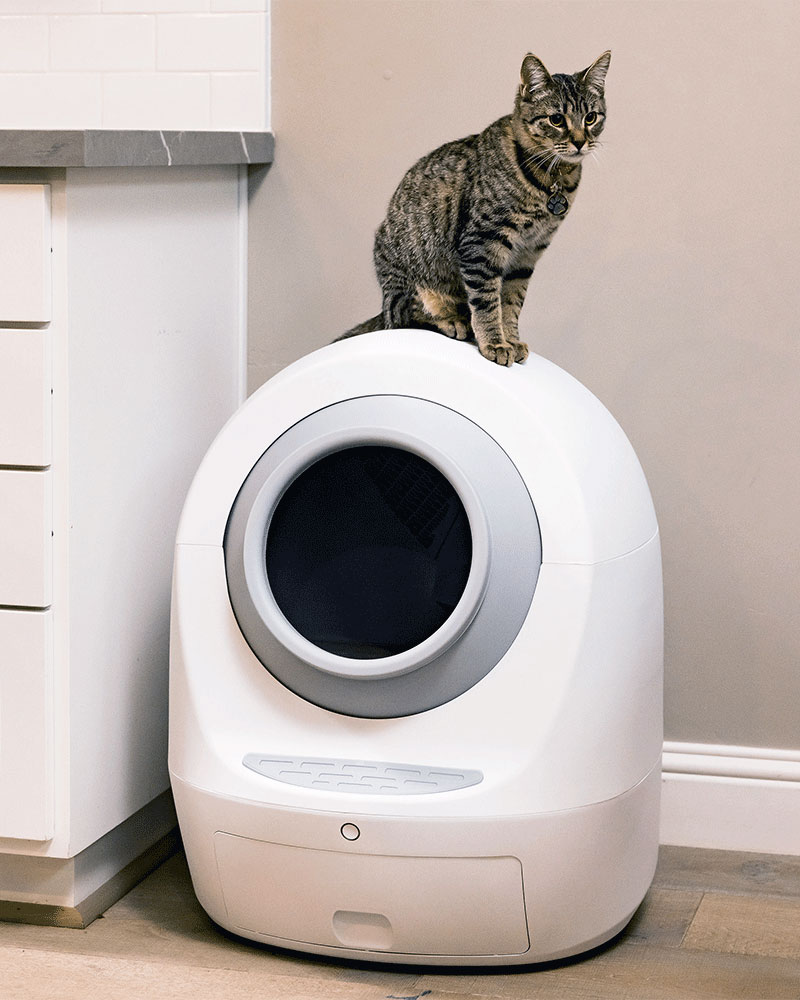 This automatic self-cleaning litter box ensures you'll never have to scoop up again, simply connect to your smartphone and control it remotely with Alexa and Hey Google. Designed to keep your feline safe, with its triple layering of protection. Shop here.
Pawise Cat Table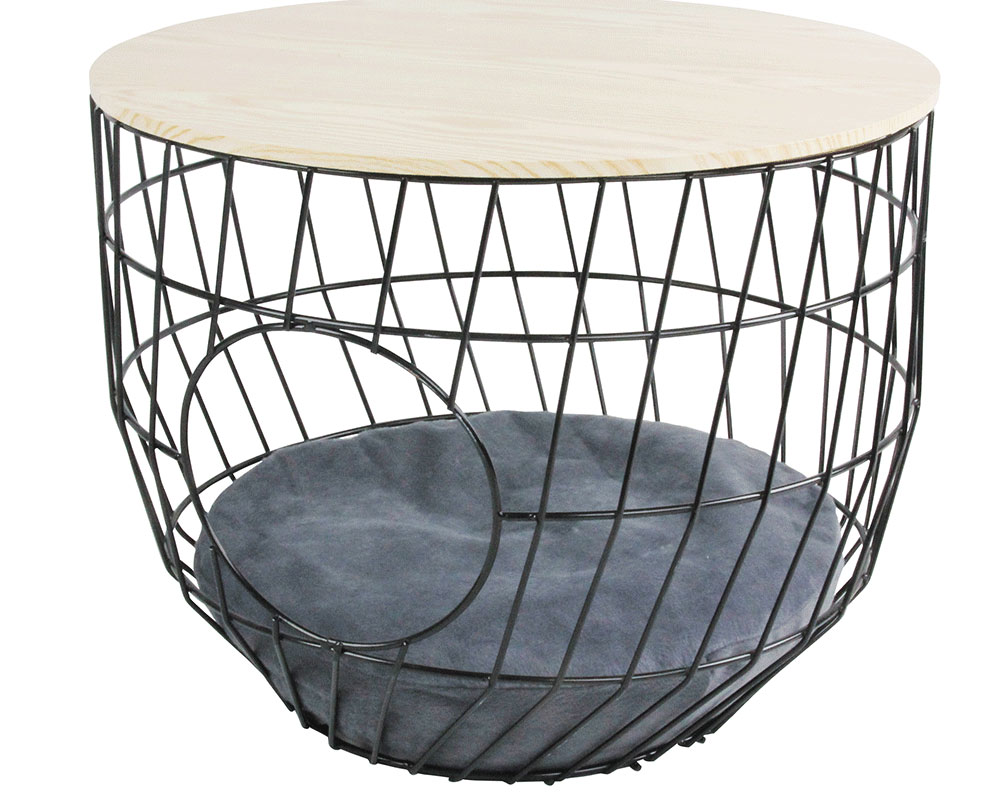 This table is made from comfortable, high-quality, and durable materials. Great for those playful cats who love climbing or for the lazy cat who loves to lounge and relax. Shop here.
Pawise Dog Swimming Pool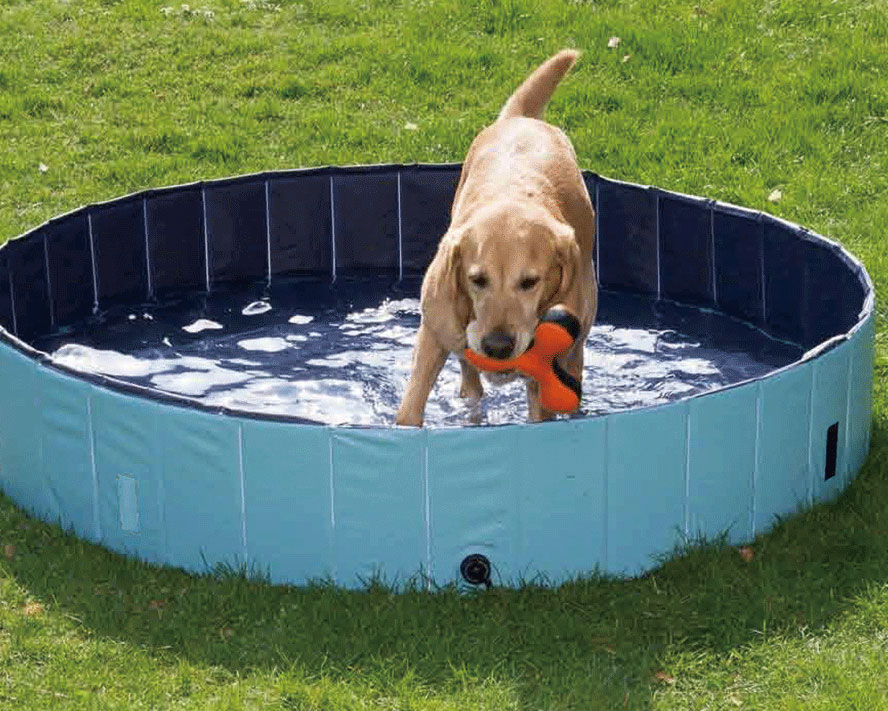 The Pawise swimming pool is a perfect way to let your dog cool down on those hot summer days. This can be used as a bath or a pool for them to splash and play in, enjoying hours of endless fun. Shop here.
Pawise Doggy Splash Pad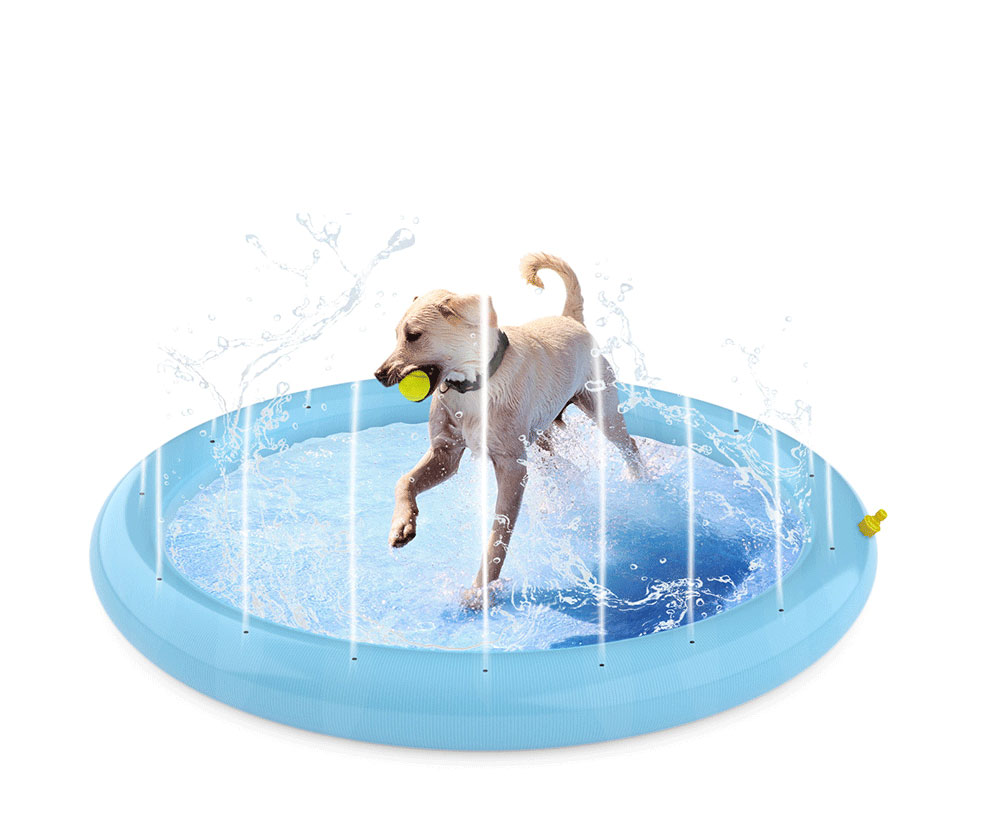 Perfect for those water-loving dogs, this splash pad is a great way for them to let out their energy as it comes into the warmer months. The splash pad is easy to fold up making it simple to store and transport. Shop here.
Purrfect Cardboard Cat Kingdom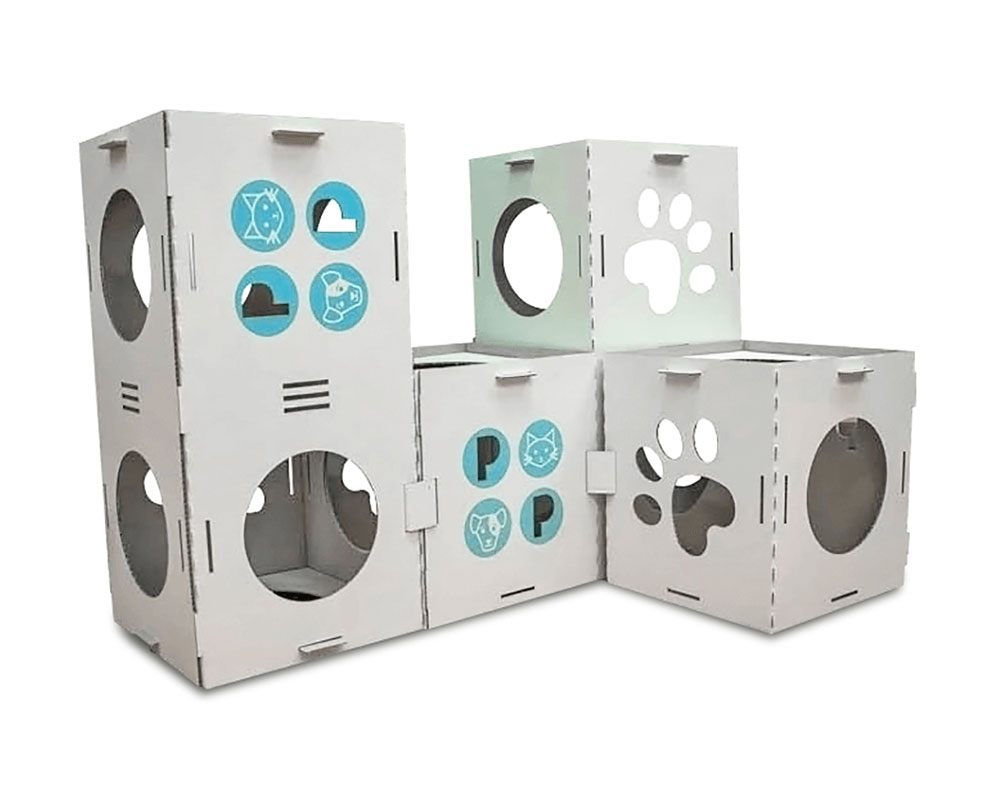 Give your cats an eco-friendly place to call home with this Cardboard Kingdom. Designed for quick assembly and made from FSC-certified cardboard in Australia, ensuring design, quality, and durability. Shop here.
All For Paws Afp Little Buddy Heart Beat Sheep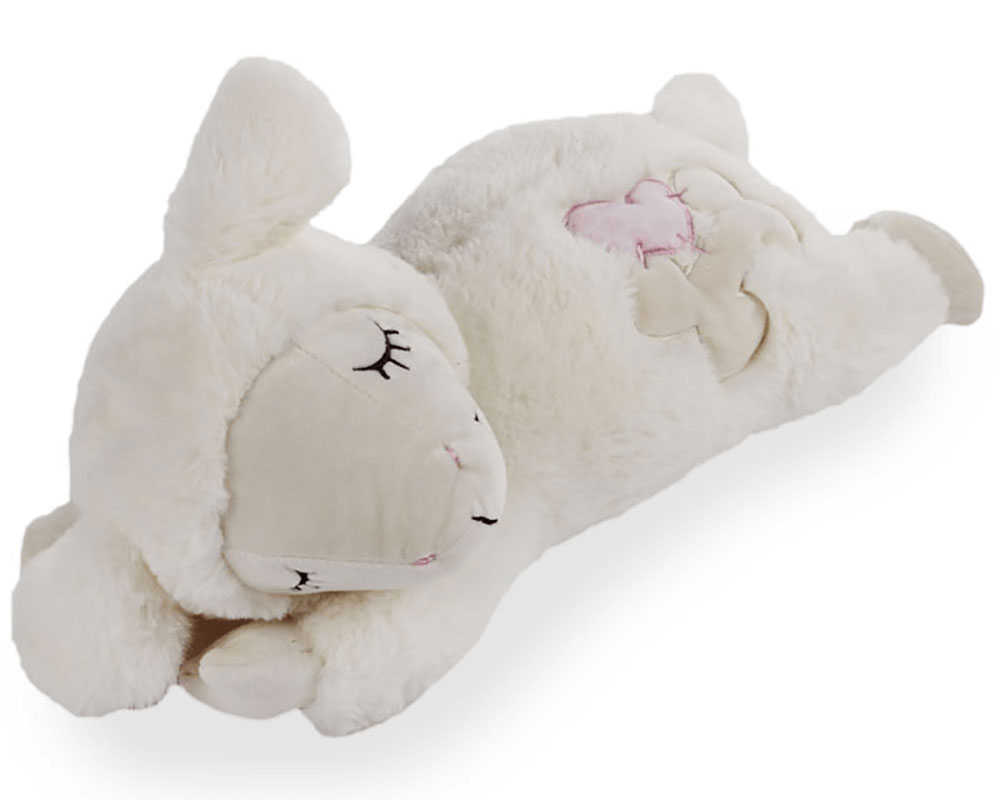 This calming toy is great for those anxious puppies spending their first weeks away from their mother. Just press the heart's button and a gentle heartbeat will activate, soothing them into a peaceful slumber. Shop here.
Cat Scratcher Infinity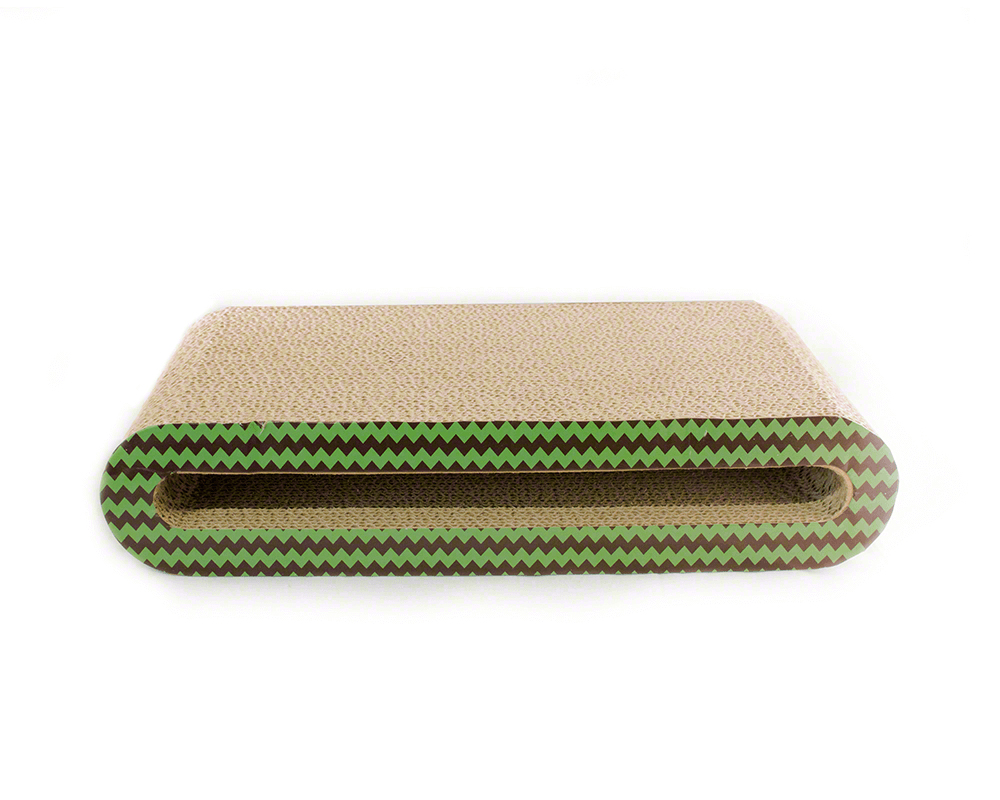 This scratcher lounge will meet your cat's natural urge to scratch. Made from textured cardboard, it's able to hold catnip, further encouraging activity and play. Shop here.
Paws For Life Sunflower Snuffle Feeding Mat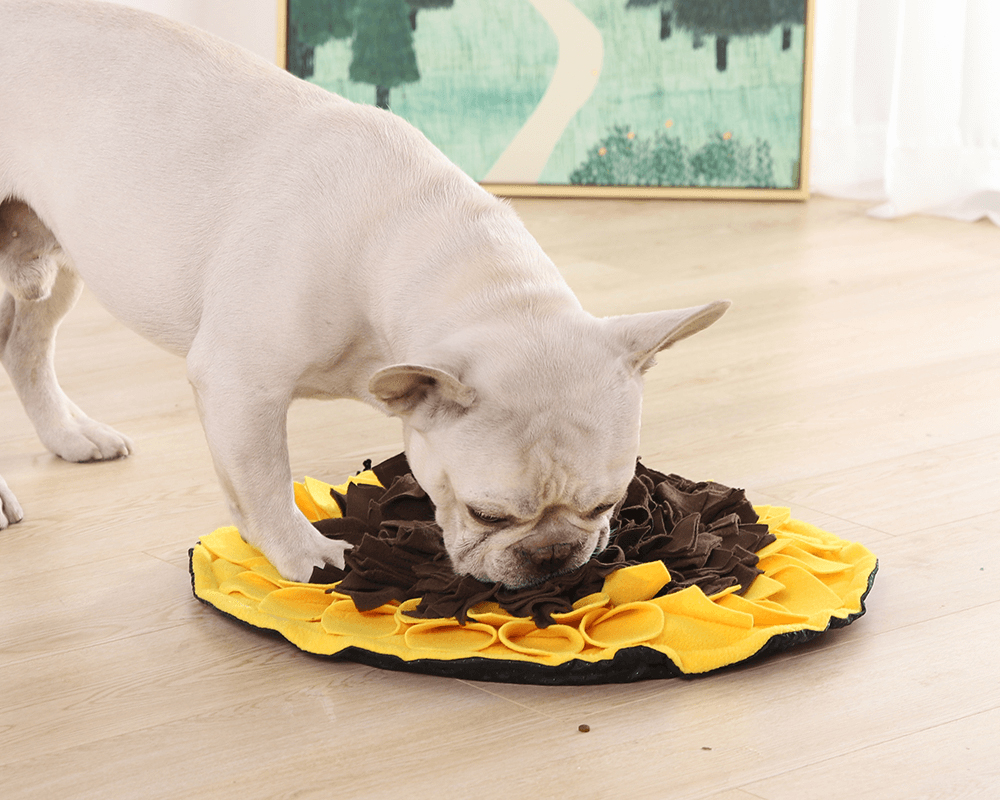 This is great for dogs and cats who guzzle their meals too fast, or need extra puzzle-solving fun. Simply add their favourite kibble and watch them have all the fun while home alone with this long-lasting, brain-stimulating task. Shop here.
Paws For Life IQ Puzzle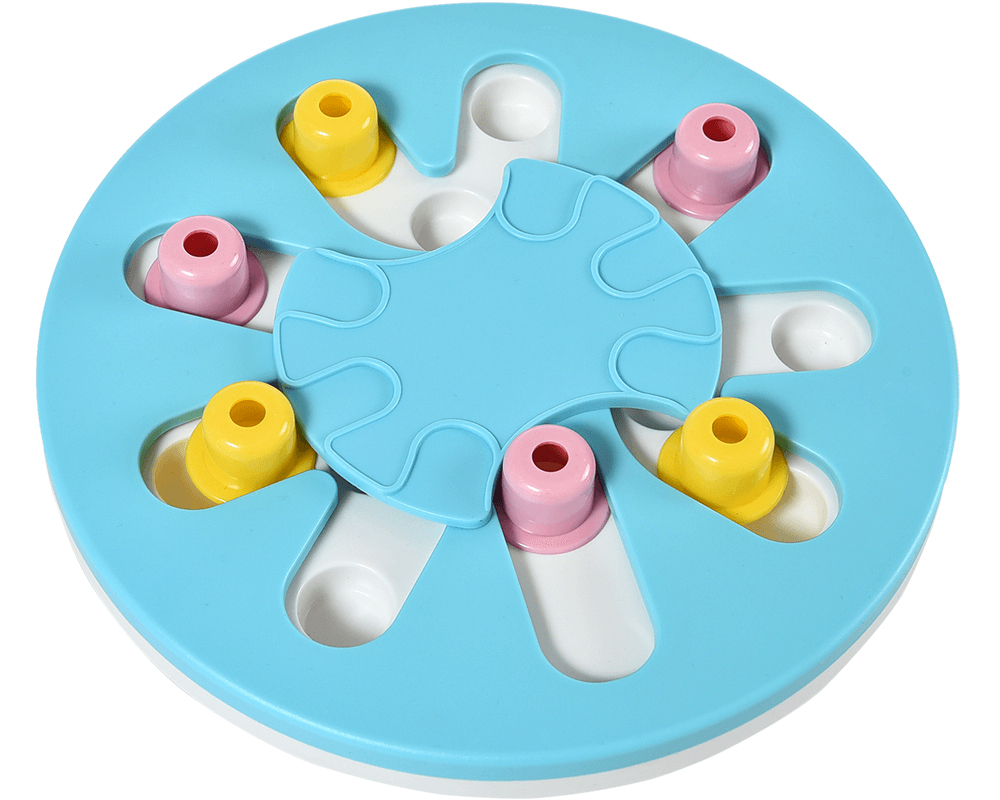 Keep your dogs entertained and slow their mealtimes with this interactive puzzle feeder. Simply add their favourite treats or kibble through the holes and containers to encourage problem-solving and instinct-satisfying foraging. Shop here.
Paws For Life Electronic Floppy Fish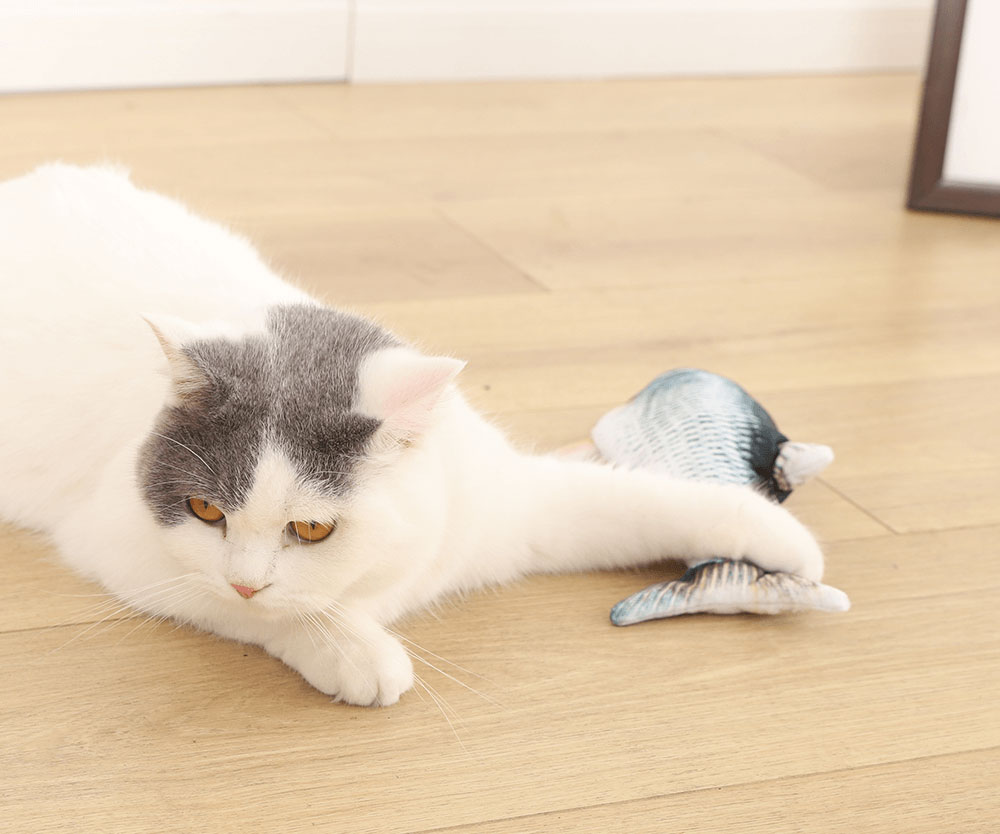 This toy is the perfect way to encourage your cat or dog's natural urge to play. The interactive electronic fish powers random movements to excite, entertain and keep your pets guessing. Rechargeable via USB, in a handy, easy-access velcro opening. Shop here.
Now, check out these must-haves for travelling with your dog this summer.
Image credit: Urban List, Pet Circle
Editor's note: Urban List editors independently select and write about stuff we love and think you'll like too. Urban List has affiliate partnerships, so we get revenue from your purchases.