One of the joys of fashion is its inherent sense of continuous recreation and possibility—something model and content creator, Selina Yang, embodies every day.
We sat down with the endearingly hilarious Naarm local to chat about the behind-the-scenes of crafting a beloved TikTok persona, her ever-evolving style and her love for the minimalist style capital of the world, Paris.
With H&M's latest Autumn/Winter 2023 collection drawing on Parisian style's classic, confident and interchangeable essence we asked Yang to show us how she spins her own unique looks together to inspire your own fashion journey.
Where does the inspiration for your style come from?
I browse Pinterest a lot for outfit inspiration, sometimes I wake up and just ask myself what character I feel like cosplaying today. I often dress according to how I'm feeling that day. Do I want to be comfy, glam, chic, etcetera?
What words would you use to describe your style and why?
Minimalist, understated, urban and edgy.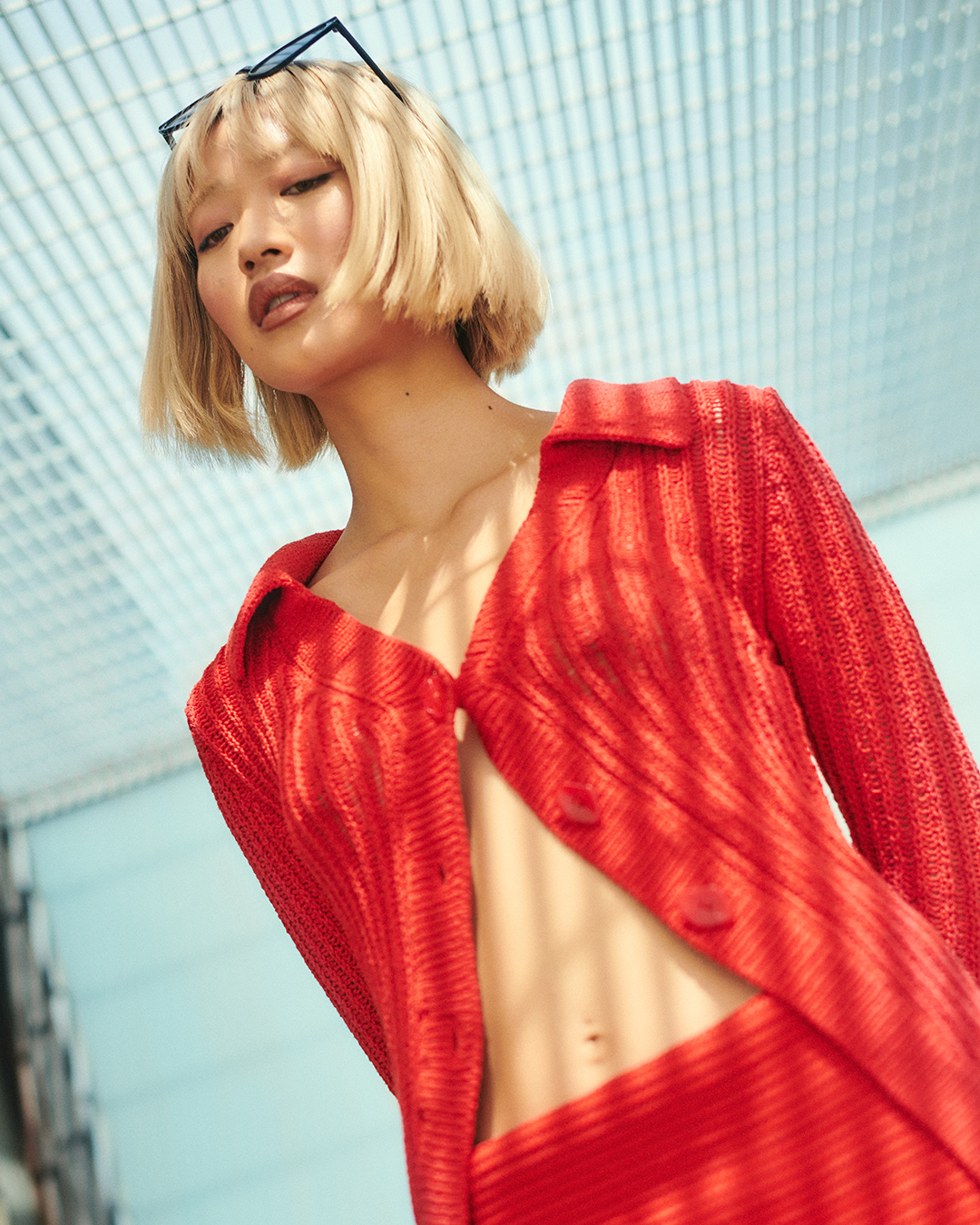 Have you always had a strong sense of style, or has it been an ongoing experiment?
I haven't always had a strong sense of style it's definitely an ongoing experiment. Even now, I struggle with knowing what my "style" is. Somedays, I like to be very girly and others quite masculine or edgy. I don't think I necessarily have a designated style but I like to purchase pieces that I feel good in. I'm trying to curate my wardrobe around what feels good.
You strike a captivating duality between an elevated style and a down-to-earth sense of humour that makes you incredibly watchable. Where do this confidence and interchangeable energy stem from?
I actually don't really feel very confident at all, sometimes. People say I come off as confident and I can be but definitely on the inside sometimes I'm like screaming. I believe that confidence comes from within—which I'm still working on—and I try to cultivate a positive mindset by focusing on my strengths and staying true to my values. I also strive to express myself in a way that feels authentic both in my fashion sense and the content I produce.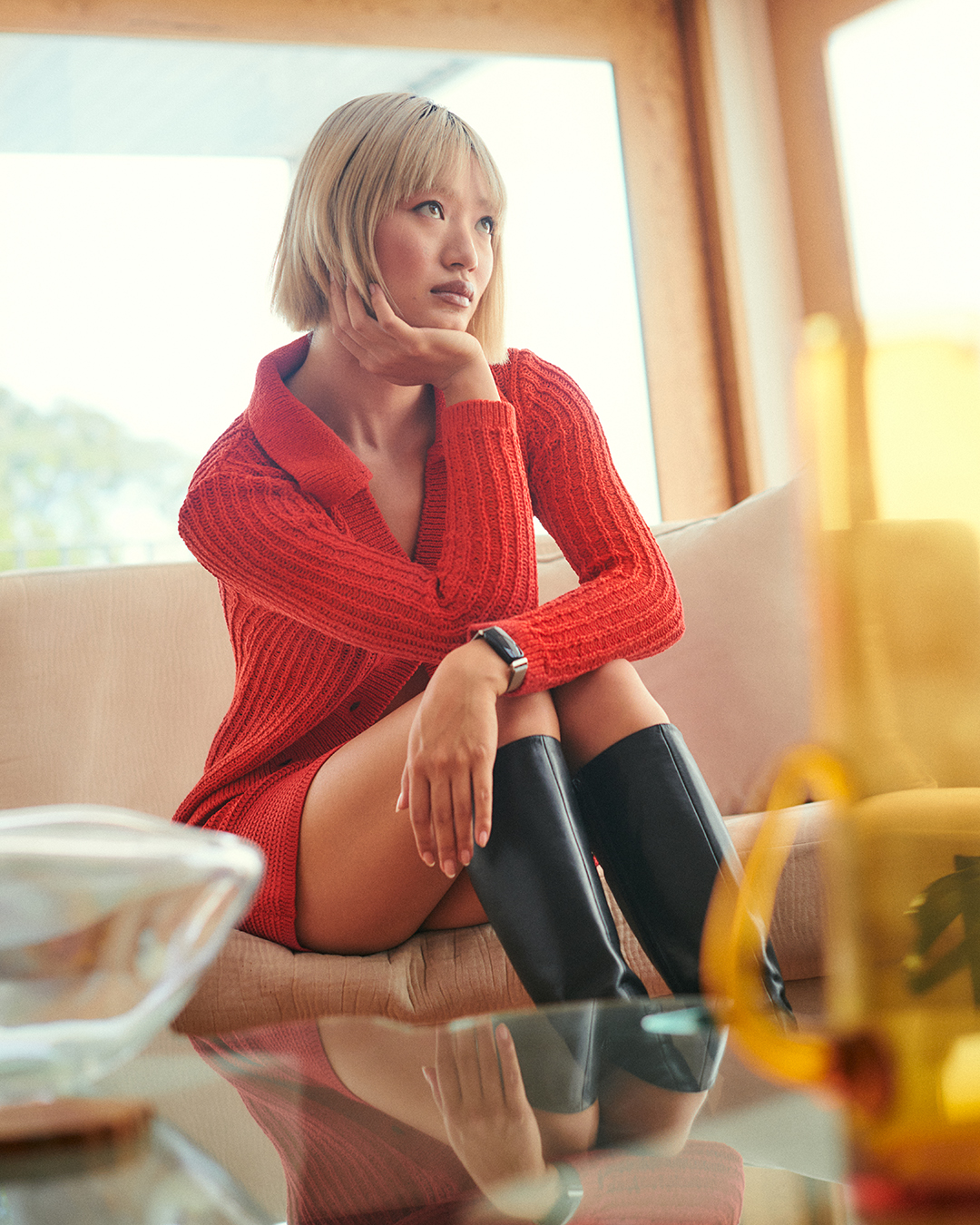 What helps you to feel more confident?
Definitely having a good outfit makes me feel more confident. It's almost like a nice little mask.
We always cackle when watching your TikToks; where do you get your unique and relatable sense of humour from?
Improv on the day! I grew up super shy and wasn't really confident or funny growing up. It's nice that I've created this little community online where I can be myself. I'm a triple Leo, so it does live deep down there somewhere and now it's blossoming.
On that note, we have to ask what's behind the camera when you're filming your TikToks. When you're making those jelly balls it looks like it goes flying everywhere! Is there a mess? What's going on?
My kitchen bench is extremely messy and my boyfriend hates it but it's all part of the process. It's actually a bit stressful in person as well but I do clean it up so it's all good.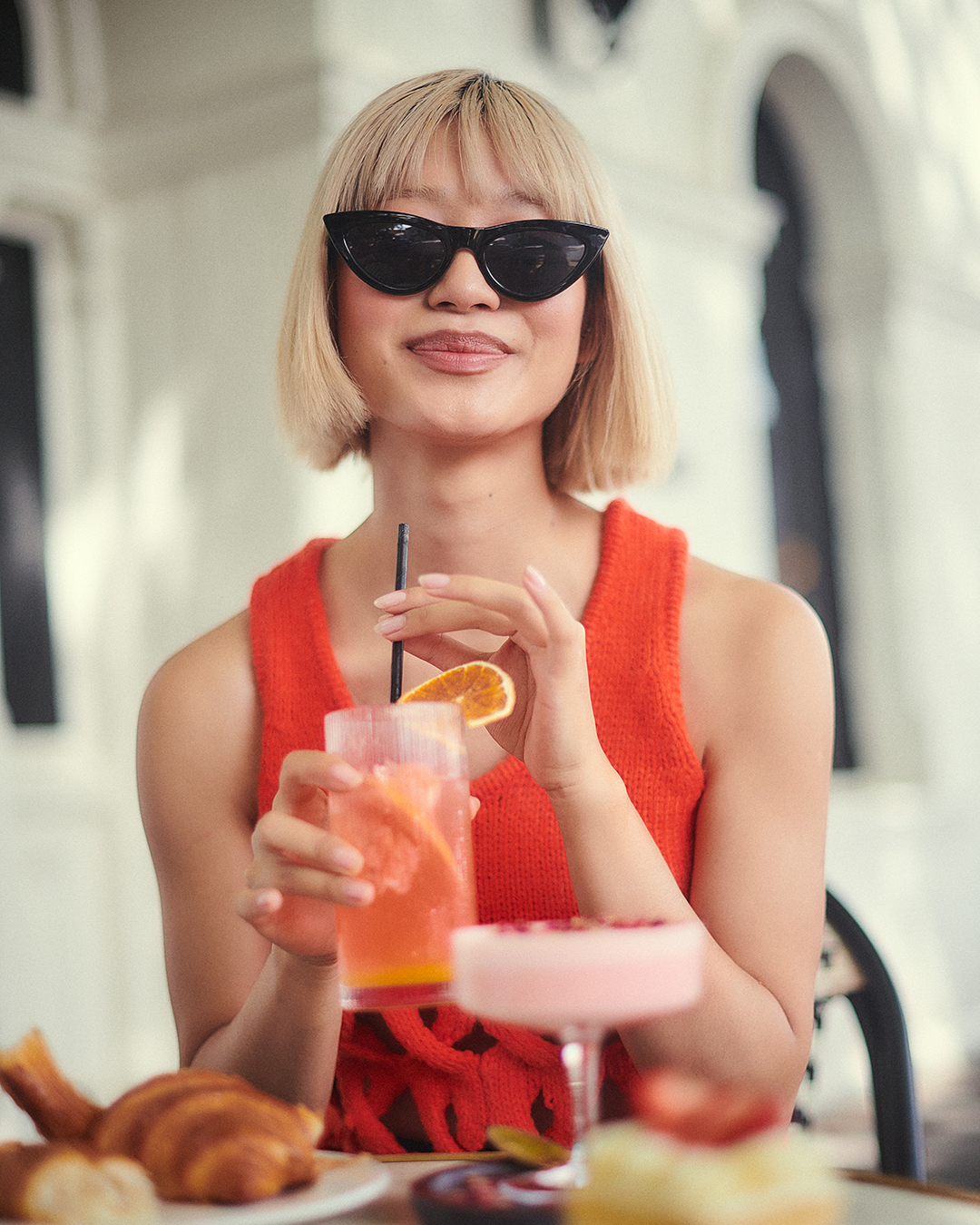 Paris is a beacon for classic, interchangeable and confident style—what do you love about Parisian style?
I love Parisian style for its timelessness, elegance and sophistication—it's very paired down and really stands the test of time. I've never been to Paris but right now I've been super into French cuisine and I love croissants so I'd love to go. This is so cliché but I'm just dying to put on cute outfits and put a baguette in my backpack and walk around like I'm the main character.
Delving a little further, how would you describe Parisian style?
When I think of Parisian style, I think of staple wardrobe pieces such as a good quality trench coat, turtle necks, and blazers. I think of simple yet elegant silhouettes that would stand the test of time. Mixing high and low-end pieces to create a very chic yet accessible aesthetic.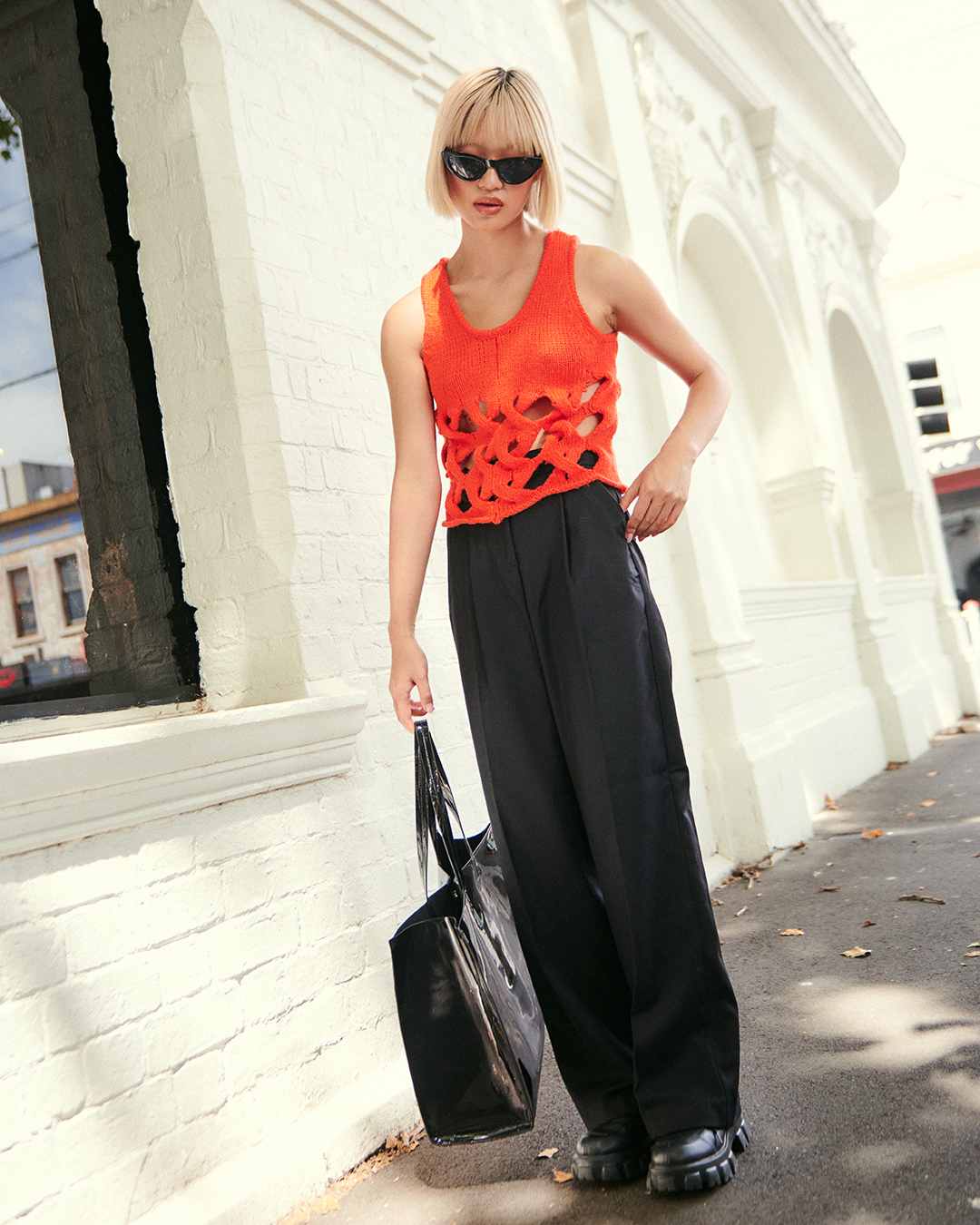 What were some of your favourite fashion items or looks growing up and how do you feel about them now?
Something I used to love wearing when I was little was a miniskirt with bootleg jeans underneath. Honestly, I don't think it's cringe at all, I would bring it back.
Do you have any advice for someone who's on their own style journey right now?
Go on Pinterest, flip through old-school fashion magazines, and screenshot outfit ideas from characters you love in different films. Do a huge scrapbook or mood board and start picking out common pieces that keep popping up. Start slow and build your wardrobe with pieces you love and feel confident in over an extended period of time instead of all at once.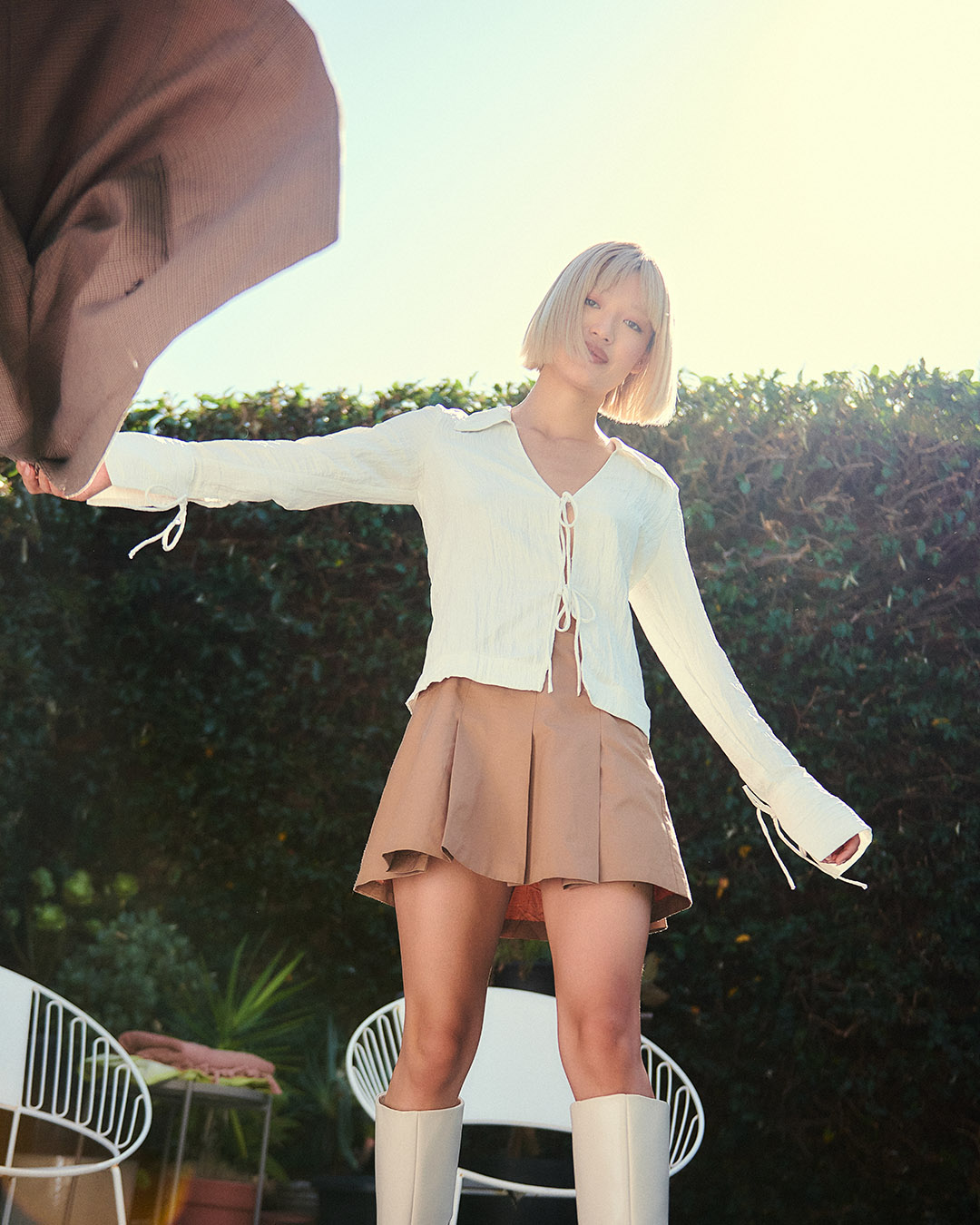 What was your process in pulling together these looks?
My process was to see everything laid out together and then pick out my favourites first. And then blocking it with what colour goes with what and then trying it on. There were some that didn't go with my body shape and then some that was a surprise in terms of what they paired well with.
I don't usually wear a lot of colours but I thought I'd pull the red outfit to have a bit of fun on the shoot and turns out I look good in colour and it's a very comfortable outfit as well and with the right accessories it can really elevate the look.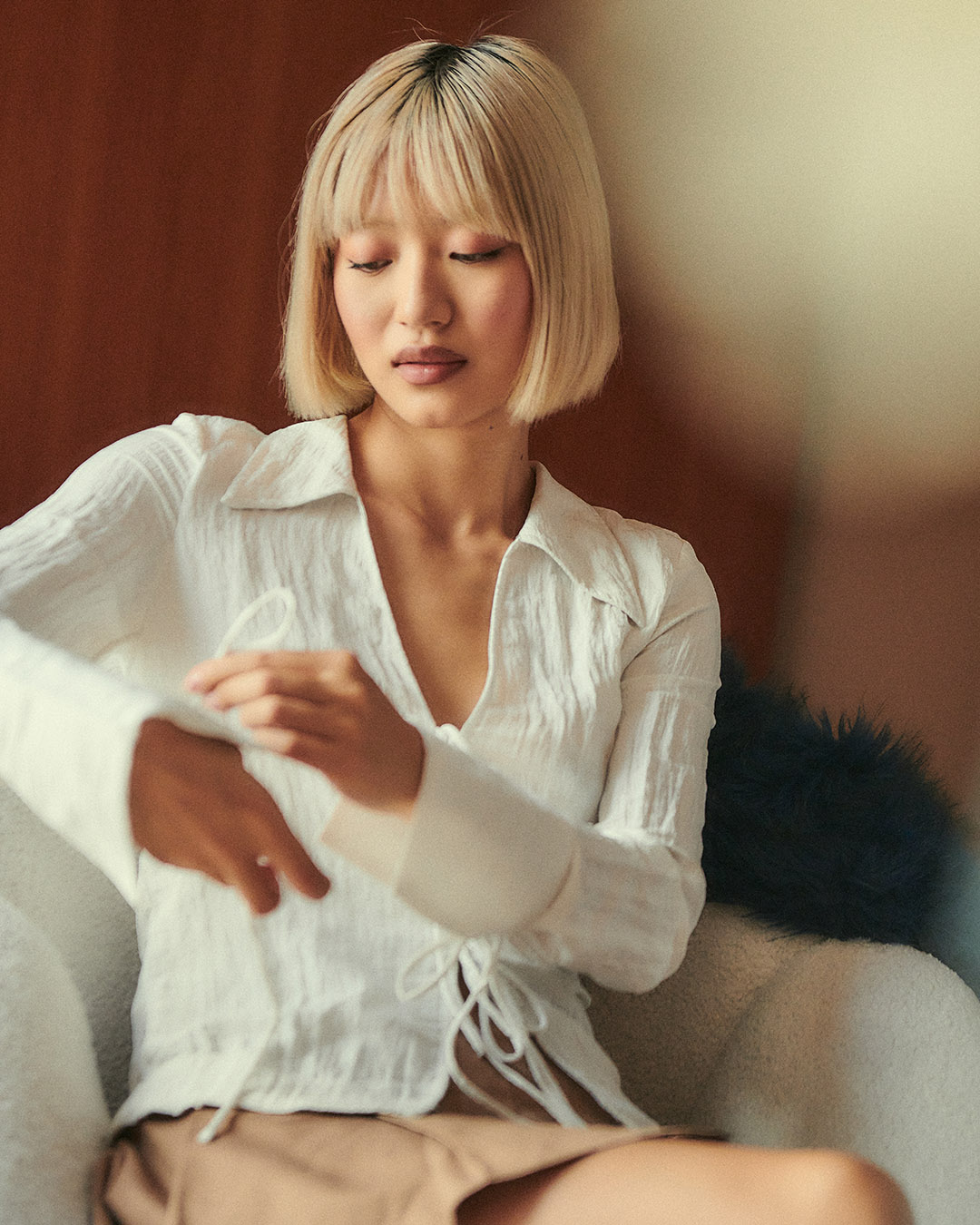 Love Selina's look? Shop the new H&M autumn/winter 2023 collection in-store today. Parisian minimalism, interchangeable designs, and pops of colour bring confidence-inducing additions to your wardrobe.
Editor's note: This article is sponsored by H&M and proudly endorsed by Urban List. Thank you for supporting the sponsors who make Urban List possible. Click here for more information on our editorial policy.
Images: Daniel Knott