Ever wanted to shout someone a coffee, wine, burger, or beer, but haven't been able to because you're too busy, or they're too far away? What about sending someone a gift—not a pricey bottle of bubbles or an extravagant bouquet, just something small to show you care?
Shouta is the brand new Aussie app that's helping you do just that. Shouting your mates, colleagues, and loved ones—whenever, wherever, with whatever you want.
Life is absolutely stacked with moments that deserve a shout—the happy moments like promotions, pay rises, birthdays, and anniversaries, and the not-so-happy times, like break-ups, bad days, and sick days. Maybe you want to shout someone just because. And look, after 2020 and the cancelled catch-ups and moments we've missed our besties, Shouta is absolutely the tech we need in our lives right now.
Here, we break down all the how-tos and need-to-knows for this awesome new gifting app.
How Shouta Works
Choose Your Shout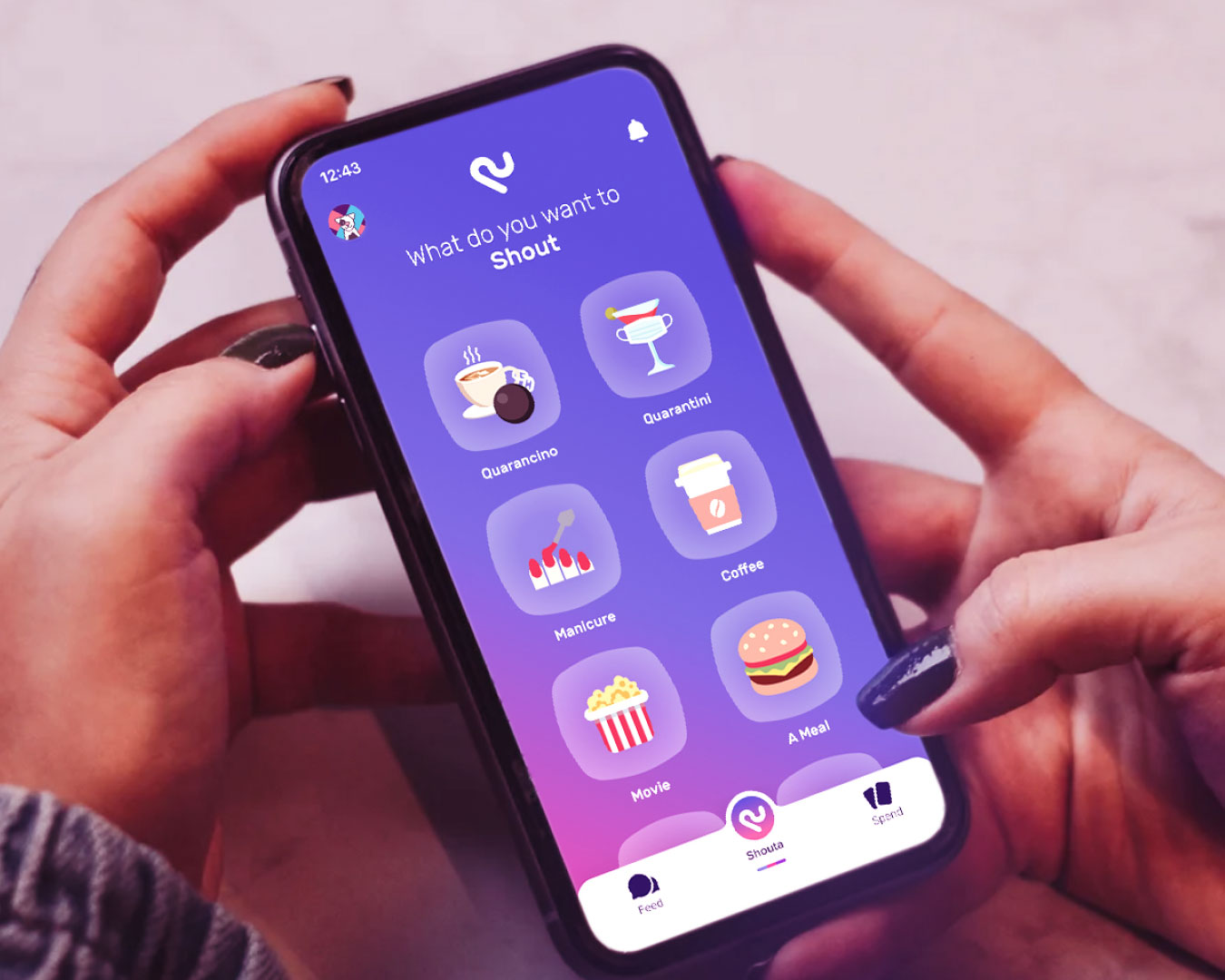 As for how Shouta works—it's as simple as it sounds. Within the app, you are free to pick and choose from various shouts between $5 and $250. Anything your special person will love, use, drink, eat, or enjoy. Think movie tickets, flowers, lunch, chocolates, or even a pick-me-up manicure. Your shout is totally customisable too—you could send a box of Panadol after a big night, or a box of doughnuts to help a mate sail through 3pm on a sugar high.
Personalise Your Shout
Once you've picked your pint-sized gift, you're able to personalise your digital shout with memes, messages, pics, and GIFs. Then—send your shout to the lucky recipient!
Receiving And Spending a Shout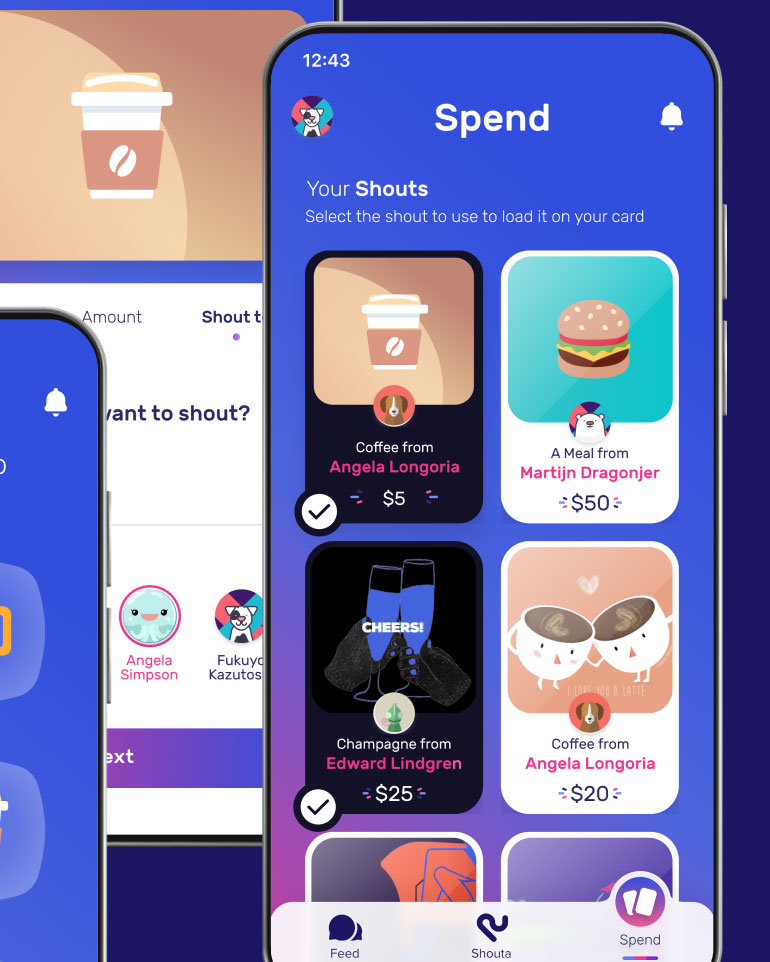 From there, your recipient receives a text and invite to download Shouta. The value of your shout will be added to a reloadable Shouta Mastercard in their phone's digital wallet. Once they've downloaded the Shouta Mastercard, any time you send them a shout, it tops up the same card.
Your buddy is then free to spend their shout anywhere Mastercard is accepted (so, everywhere). And boom, you've just made someone's day!
If there's one thing we all felt during this global pandemic—it's the distance between friends. Shouta allows you to send a little digital love across borders, busy times, and big moments.
The first 500 Urban List readers to download Shouta will score a cool $5 credit—use the code URBAN500 at check out to redeem.
Download Shouta for iOS and Android right here.
Design credit: Dom Lonsdale
Editor's note: Urban List editors independently select and write about stuff we love and think you'll like too. Urban List has affiliate partnerships, so we might get revenue from your purchase.