"Australian First Nations music is a powerful force that has existed for tens of thousands of years," says Gadigal-based Wadawurrung man and electronic artist Moss. This week, that epic power is stepping into the spotlight with the revival and re-release of the iconic Aussie rock song, Solid Rock hitting soundwaves from today.
First released back in 1982, Solid Rock burned through the Australian consciousness with its grounding didjeridu echo and yearning for action: the song shared a powerful message and a hard truth about stolen land, invasion, and injustice for First Nations people. And as the first lyric goes—out here nothin' changes, not in a hurry anyway—the song's message is as important as ever more than 40 years later.
Behind the fresh take on Solid Rock is Moss, alongside Gumbaynggirr man and rapper Tasman Keith, multi-award-winning composer, instrumentalist, and didjeridu artist, Kalkadunga man William Barton, and the song's original writer, Goanna frontman Shane Howard.
"While writing Solid Rock at Uluru in 1981, my imagination was fuelled by the cultural genius as well as the great historical injustice Aboriginal people faced," Howard shares. "I dreamt of a better country, respectful of our ancient history, honest about our modern history, diverse but unified."
Like the original track, Barton's didjeridu grounds the song in Country, accompanied by the hum of cicadas. Moss' signature sound and production bring the iconic guitar riff into a bolder, quicker pace, while Keith's dynamic and commanding rap, "my life won't be my life if these policies remain", is a new chapter for the song from a new generation.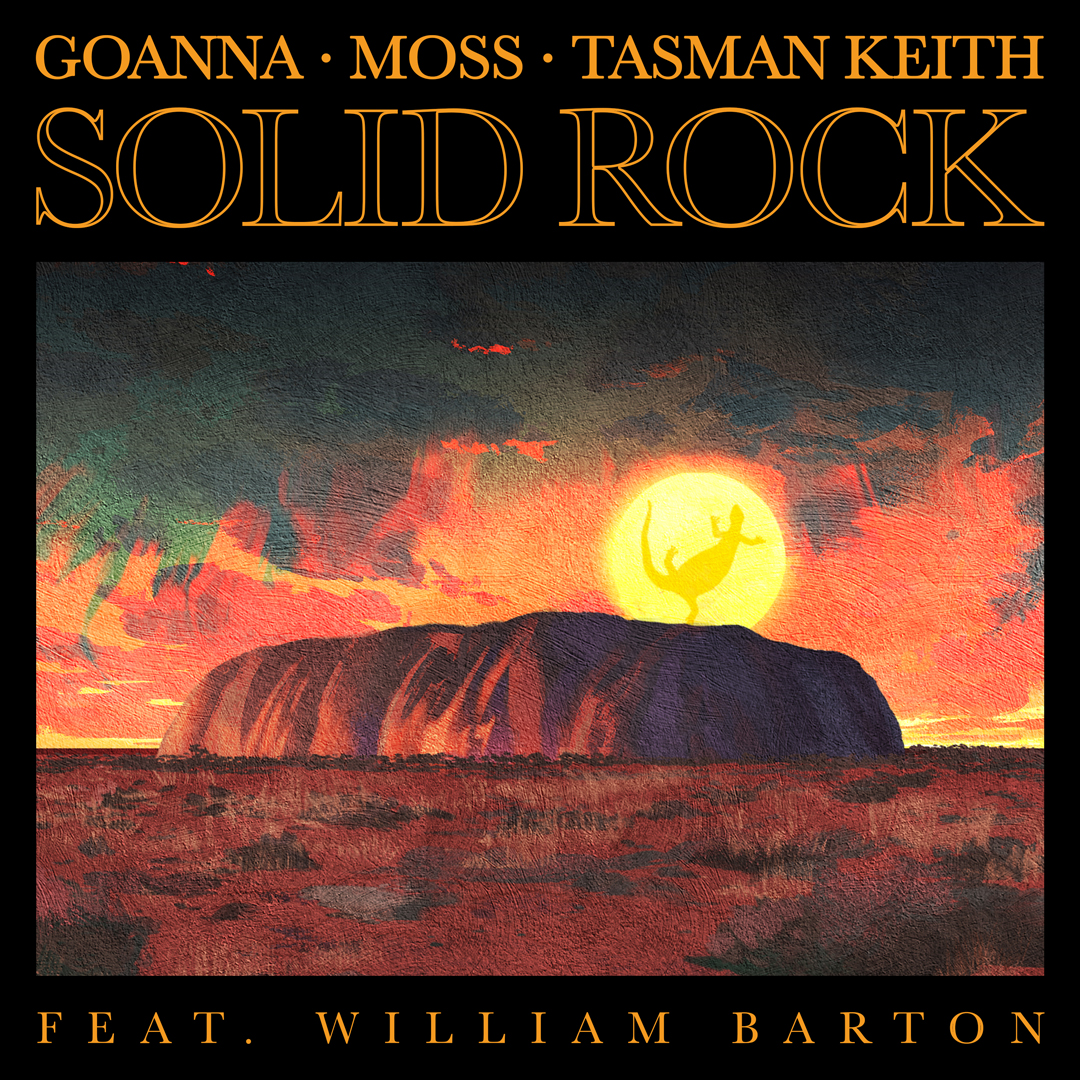 "There's a strength in the energy on this re-imagining of Solid Rock, with generations coming together to amplify the same message," explains Moss, who is passionate about the strength in Australian First Nations music for healing.
"Rural communities are overflowing with artists, but there's a long way to go with this talent being heard across the nation. From throwing on a Deadly playlist to catching a gig run by mob, there are so many ways to experience it."
"This take [on Solid Rock] is a reflection of where we stand in 2023—it's a reminder of our past, a call to action, and a call out for our future," Moss adds.
"Honest recounts of Indigenous injustices are finally unfolding and open spaces for discussion with a willingness to learn are instrumental for change. Whether it's on Country or online, now is a time for healing, awareness, and education."
Solid Rock by Goanna, Moss, and Tasman Keith featuring William Barton is out now—listen here.
Image credit: Seshanka Samarajiwa / Cassandra Ringstad @snappatronikdotcom