If solo travel to you means meditating on a beach and practising yoga every day, New Orleans might not be the spot for you. But if it means wild adventures, new friends, live music and eating and drinking more than any reasonable person should, then it is the perfect spot to head for your next escapade.
It's almost impossible to simply walk the streets of New Orleans—the city that considers the holy trinity to be music, food and booze—without having a good time. But if you're after some ideas, let us help you out.
Here are 9 ways to tackle New Orleans solo.
#1 Check Out The Festival Calendar
It's probably safe to call New Orleans the festival capital of the world. With at least 130 festivals each year it's just about guaranteed you'll find one on when you're there. But if you have the luxury to plan in advance, check out their festival calendar and book your flights accordingly.
Mardi Gras is the festival New Orleans is most well known for and so it should be—the event has been happening since before New Orleans was even founded, true story. While you probably know it as a one giant booze fest, it's so huge and varied that you can make the most of your solo status and find the exact events that you're interested in and not waste time on anything else.
If you're still sceptical of the crowds that come with Mardi Gras then it's time to start looking at the smaller music, food, art, film and cultural festivals (just to name a few categories).
#2 Take In All Of The Music
The one thing you'll notice when you leave New Orleans is how quiet every other city is. No matter where you are or what time of day, if you're walking the streets of Nola you'll be able to find some street musicians who rival the best jazz musicians in the world.
Apart from the street music, you'll want to get tickets to Preservation Hall to catch a jazz performance that will seriously blow your mind. The hall is tiny—book your tickets in advance and thank us later—you can't drink inside and no phones are allowed; it's basically the closest thing you'll find to a church dedicated to jazz. If that doesn't sound like your cup of tea, the same musicians often play at Palm Court Jazz Cafe which isn't quite as well known by tourists.
If you happen to be in New Orleans on a Tuesday night, jump in an uber and head to Maple Leaf Bar at around 10pm or 11pm to catch the Rebirth Brass Band—you'll be happy to be solo here so you can sneak through the crowd and get right to the front.
For the best late night shenanigans, grab some of your new-found friends and head to Frenchman Street in the French Quarter for some bar hopping to check out all the amazing musicians on offer, not to mention the jaw-droppingly good dancers who will no doubt make their way onto the dance floor.
And finally, if you're pinching pennies, check out the free performances at the Jazz Museum every Tuesday, Wednesday and Thursday afternoon.

#3 Book Yourself Into These Iconic Establishments
You might think New Yorkers take their food seriously but have a quick chat to anyone from New Orleans about their favourite places to eat and you'll see what true passion looks like. Unless you plan on staying in Nola for a month (or maybe a year) it will be impossible to try all the places you're told to try, but here's a quick hitlist for you.
For a traditional meal at a pittance of the price, head to Antoine's for lunch. It's the oldest restaurant in New Orleans, and while it can be a bit stuffy for dinner, the team here offers a three-course lunch menu for $20 alongside cocktails for a quarter. Yes, 25c cocktails. If they're not busy and you ask nicely, they might even take you on a tour of the restaurant to see the old speakeasy and Mardi Gras museum.
If you're after a modern twist on the traditional Creole food, Compare Lapin is a no brainer. It's elegant without being stuffy, the cocktails are strong and the food is top quality.
Come breakfast time, make your way to Cafe du Monde for beignets (Louisiana's lip-smackingly delicious version of a doughnut) and their famous chicory coffee. Get there early or be prepared to wait. After you've eaten, sneak around to the window at the back and watch the team making the beignets; they sell about 30,000 beignets each day so you can bet your bottom dollar they've got the process down to a fine art.
For a Sunday brunch to rival all brunches, book yourself a table at the Court of Two Sisters for their famous jazz brunch. Go hungry and treat yourself to a mimosa or two.
GW Fins dishes up the freshest seafood in town each day. Trust us when we say you need to try the lobster dumplings.
Last but not least, no trip to New Orleans would be complete without a meal at K-Pauls. Everything on the menu is delicious, and don't leave without getting dessert.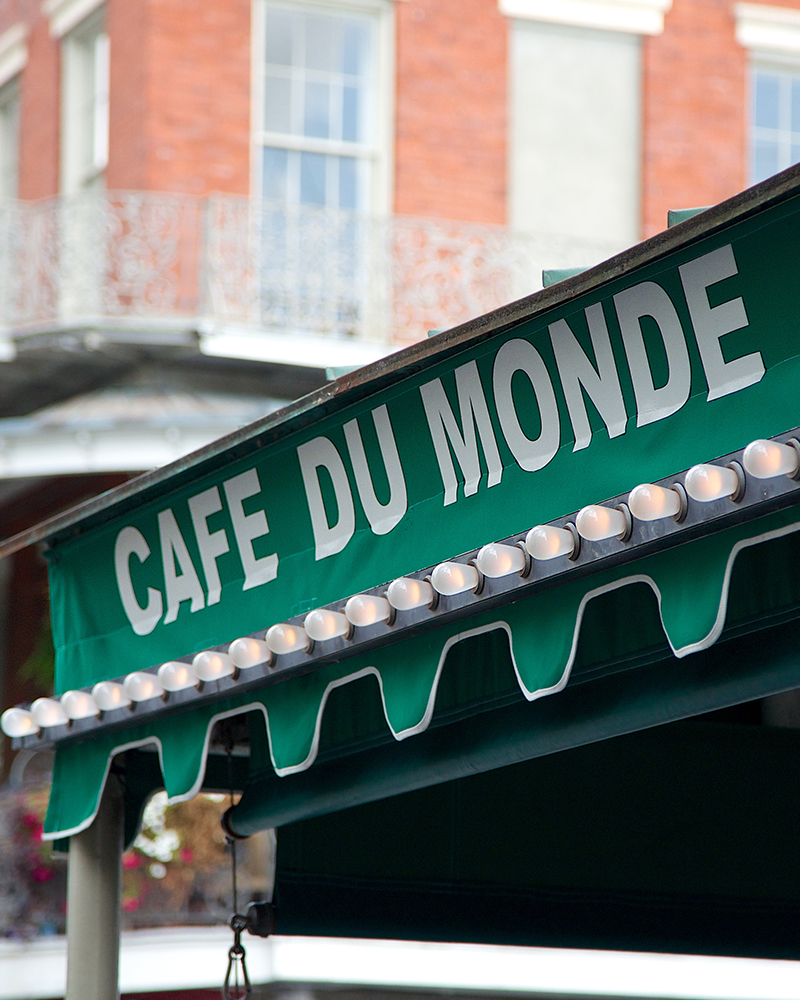 #4 And Make Sure You Try All Their Famous Eats
You might think we've already covered the food in the section above, but we're not even close. When in New Orleans, there are a few dishes you'll see on nearly every menu you encounter and you can't leave without trying them.
Po' boys are a must when in Nola. Where to find the best depends on who you talk to, but Mahoneys and Killer Po Boys are both a safe bet.
The muffuletta is another type of sandwich but this one is filled with all sorts of deli meats, cheese and olive dressing. Get one from Central Grocery and you'll be full for the rest of the day.
Bananas Foster holds a special place in New Orlean's history so it would be rude not to try it while you're there. Get them from Brennan's or Arnaud's and you won't be disappointed.
You'll also need to get your fix of gumbo and jambalaya while you're there. Try the Gumbo Shop for some of the best of both of these dishes.
Finally, you've got to eat as much crawfish as you can possibly handle when in Nola. A mix between a yabbie and a crayfish, you'll find it cooked every which way in just about every establishment you enter, so find something that tickles your fancy and go nuts.
For a real insight into New Orleans cuisine and the history behind it, get behind the stovetop at New Orleans School of Cooking and learn how to make these dishes yourself. Chef Matt's knowledge will knock your damn socks off and you'll leave feeling a little smarter, pretty buzzed (they serve bloody mary's, bubbles and wine even at the morning classes) and a couple of kilograms heavier.
#5 Drink 'Til You Drop
Sitting pretty on Bourbon Street, Lafitte's Blacksmith Shop Bar is the oldest bar in America and the perfect place to make some new friends. They're famous for their purple drinks which taste like sugary grape lollies but are practically a rite of passage when in Nola.
If you'd prefer to keep up your solo status, Backspace Bar is cosy and quiet and pours a good absinthe and prosecco cocktail which is quite rightly named Death in the Afternoon; the perfect place to kick off your evening.
For tiki bar vibes and the best cocktails in town, Beachbum Berry's Latitude 29 will never disappoint. They also dish up some delicious Polynesian inspired eats.
While you're there, make sure you try at least one frozen Irish coffee. You'll find a good one at Erin Rose, Molly's Irish Pub or 13 Monaghan.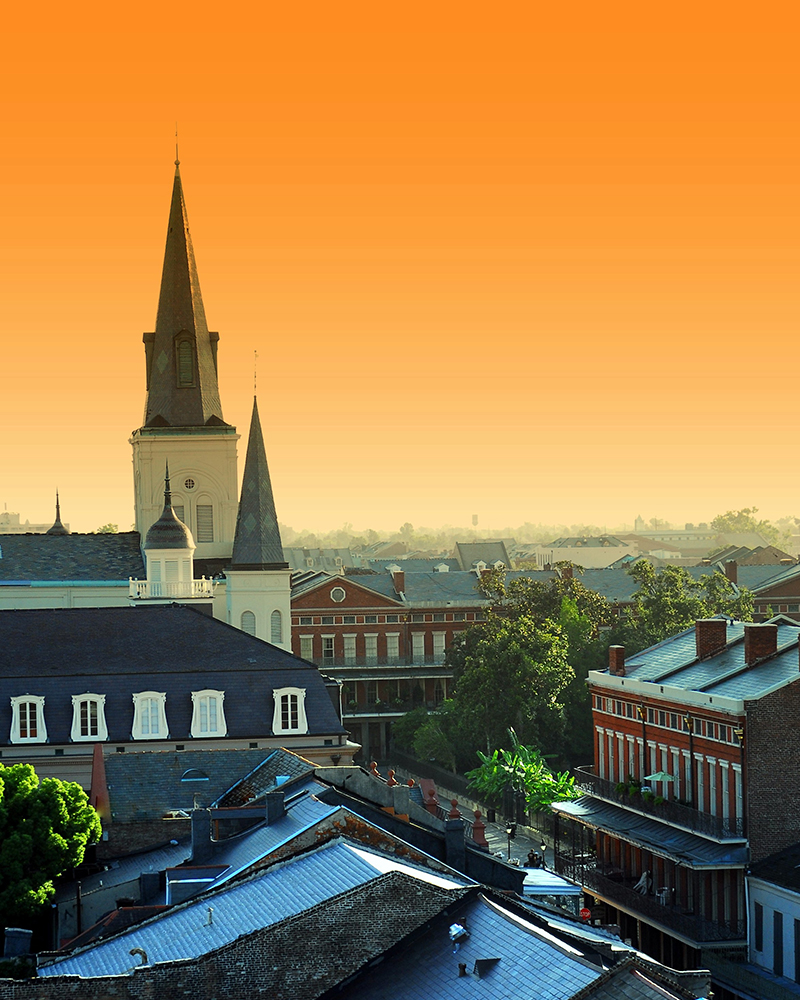 #6 Get Spooked
Did you there's a whole season of American Horror Story that's based on a New Orleans mansion; the LaLaurie Mansion? The city is apparently the most haunted in the United States, and if you're really into the mystical side of life, you could create an entire trips' itinerary around New Orlean's spookiest attractions. If you just want a glimpse of it, go and get your cards read in one of the many voodoo houses that line the streets or take a tour of St Louis Cemetary and get a look at Nicolas Cage's crazy pyramid tomb.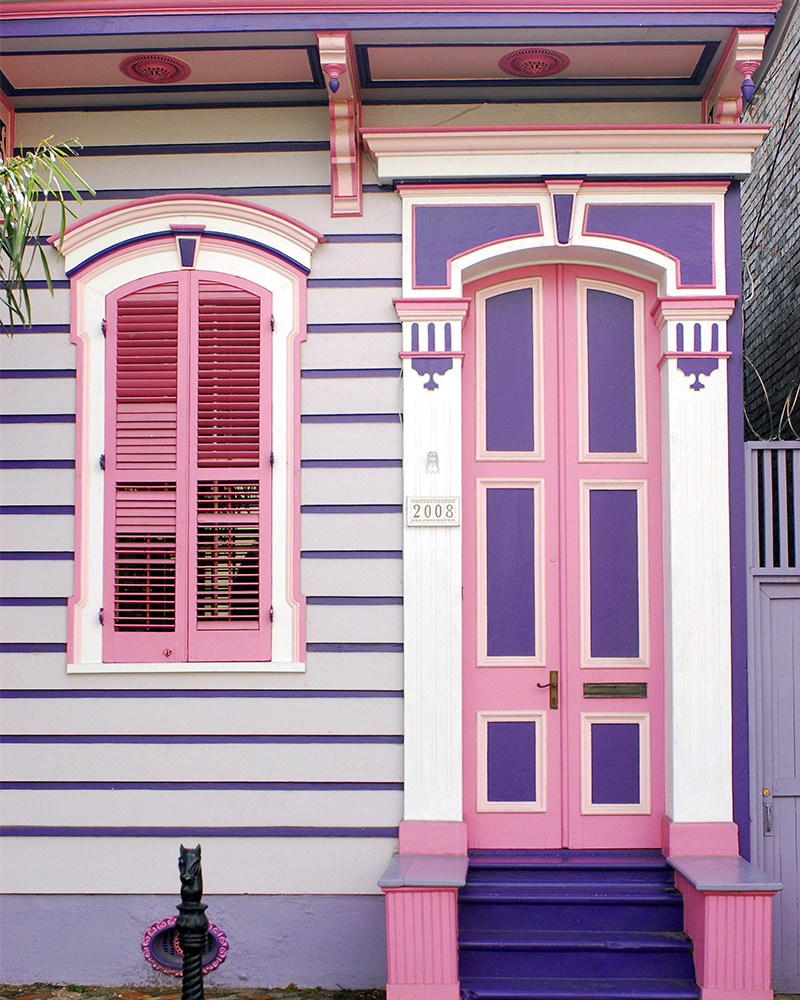 #7 Take In The Architecture
Whether you're a full blown architecture nerd or you just like to admire pretty houses from afar, New Orleans will have you whipping out your camera every few minutes. There's plenty to see in the French Quarter alone, but if you fancy going further afield, hire a bike and check out the Treme, the Garden District, Uptown, the Marigny and Algiers. It's a bit more interesting if you know a thing or two about the various styles, so jump on a walking tour or check out this handy little guide before you go.
#8 Get Schooled On Culture
With influences from the French, African American, Creole, Cajun, Irish, Italian, Jewish, Spanish, Latino, Vietnamese and German people, it's not surprising that their history runs deep and the culture is rich.
The history of New Orleans might just be the most interesting in the United States, so do yourself a favour and take your pick from one of the many themed tours to learn a bit more, check out the museums and do your research before you go—it will make your trip that much more interesting, we promise.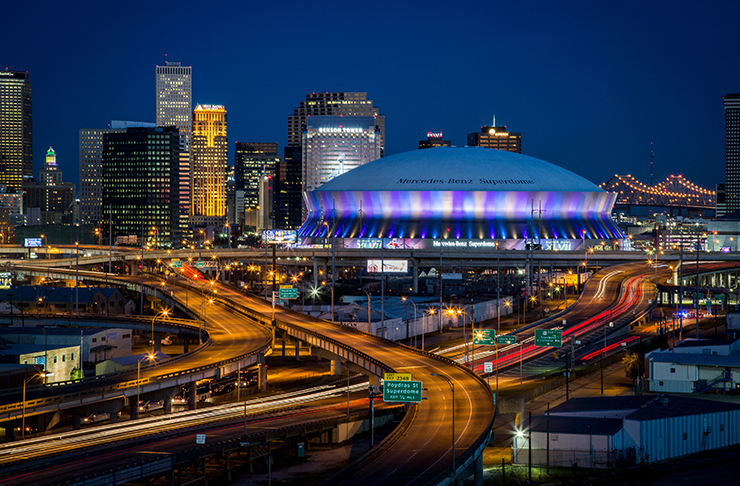 #9 Make Your Life Easy
If you're travelling solo, make your life easy by booking your flights, accommodation and as many activities as possible before you go. We used Expedia to get ourselves there and to book our stay at the stunning Old No. 77 Hotel and Chandlery, as well as our epic brunch at The Court of Two Sisters. Check out and book more awesome things to do in New Orleans here.
Image credit: Travel South USA