The only thing that's trending harder than the pandemic right now is Netflix's banger of a series, Squid Game. From the 7,800% increase in sales that Vans reported on their white slip-on shoes, to the influx of Squid Game memes filling up your feed, The nine-part action/thriller/mystery anxiety inducer has infiltrated almost every corner of pop culture—and very soon, it's about to take over your kitchen.
The lovely folk at Melbourne's always-aesthetic Korean-inspired Palette cafe—much much lovelier than almost every character in Squid Game except maybe Gi-Hun—have been quietly slinging Dalgona candies akin to the stressful, sweaty honeycomb game from episode three, and now they're letting you try your luck at delicately carving out that icon without the life-or-death repercussions.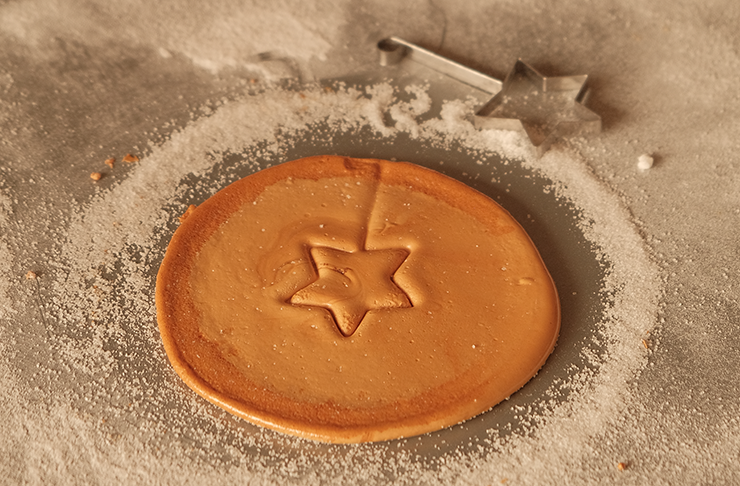 Equipment
Ladle

Wooden chopstick

A baking tray

Hotteok press (or a

burger press)
Ingredients
1

Tbsp raw sugar

1 pinch baking soda

A layer of white sugar (see method)
Method


The Easy Part:
Before going into the real messy part, prepare a baking tray with a layer of white sugar (to prevent toffee from sticking onto the plate), press down and grind with a Hotteok or burger press. This is a mat where the melted toffee mixture will be poured onto to be pressed using a Hotteok press.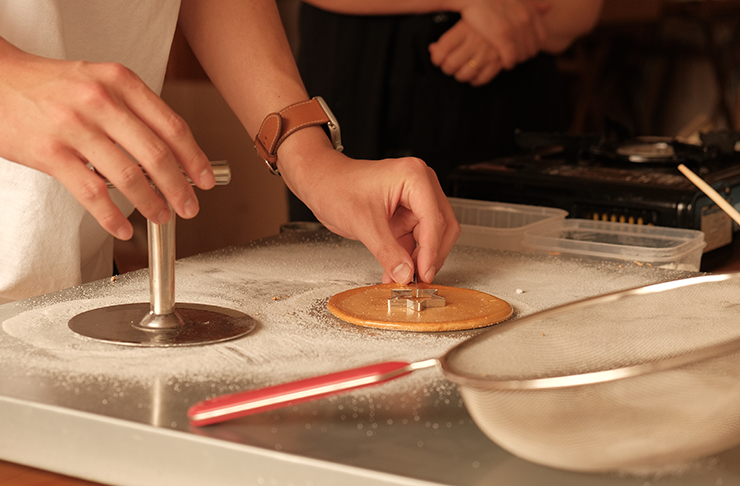 The Messy Part:
Caramelise sugar: add 1.5 Tbsp of raw sugar into a ladle and place over low to medium heat. Stir well with a wooden chopstick until it is entirely melted. While doing this, do not let the ladle stay on the heat for too long.

Move the ladle on and off from the heat as you melt the sugar to avoid burning.

Add a pinch of baking soda into the melted sugar and mix until fully incorporated. The mixture should turn fluffy and creamy golden brown.

When you are adding the baking soda, it is important that you move the ladle away from the heat. Again, do not let the ladle stay on the heat for too long while mixing—move the ladle on and off from the heat as you go.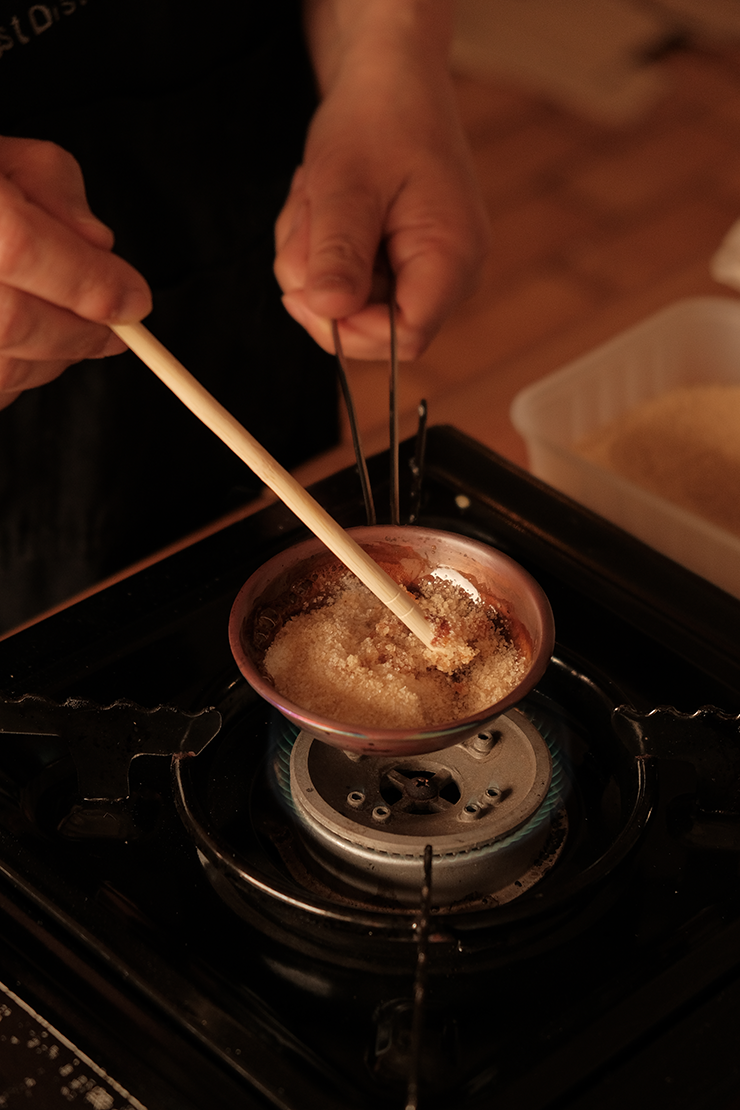 Pour the mixture onto a baking tray. Use the press to gently flatten the mixture until round and even.

Make sure the Hotteok press is covered with ground white sugar before using it. Carefully lift the press to avoid damaging your candy.

Use a cookie cutter, gently press a shape into the centre of the candy. Leave it to cool down.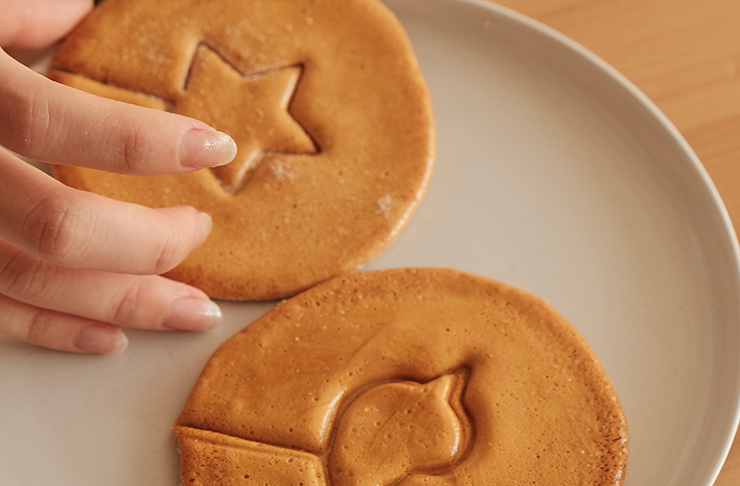 Check out more recipes from Urban List and friends here.
Image credit: Vivian Lee
Editor's note: Urban List editors independently select and write about stuff we love and think you'll like too. Urban List has affiliate partnerships, so we get revenue from your purchase.