If there's one thing we all need, no matter the time of the year, it's a fully stocked drinks cabinet. Instead of opting for your usual booze delivery, why not do the planet (and potentially your liver) a solid and try sustainable, organic tipples instead?
Not sure where to start? We've got you covered with a variety of tasty drops from wine to gin that you can sip, guilt-free.
Part Time Rangers
Founded in New Zealand by two brothers and recently landing in Australia, Part Time Rangers is a low sugar ready-to-drink alcoholic bevvy that donates a portion of proceeds ($160,000 to date) towards animal conservation initiatives including: WWF Australia for the care of injured koalas, Big Life Foundation to support the last remaining big tusk elephants, as well as helping to remove 100,000L of rubbish from NZ coastlines. Part Time has three tasty flavours (all under 100 calories) including Pink Rhino (gin, raspberry, and sparkling water), Yellow Elephant (vodka, passionfruit, and sparkling water ) and Black Elephant (vodka, lime, and sparkling water). Buy it here.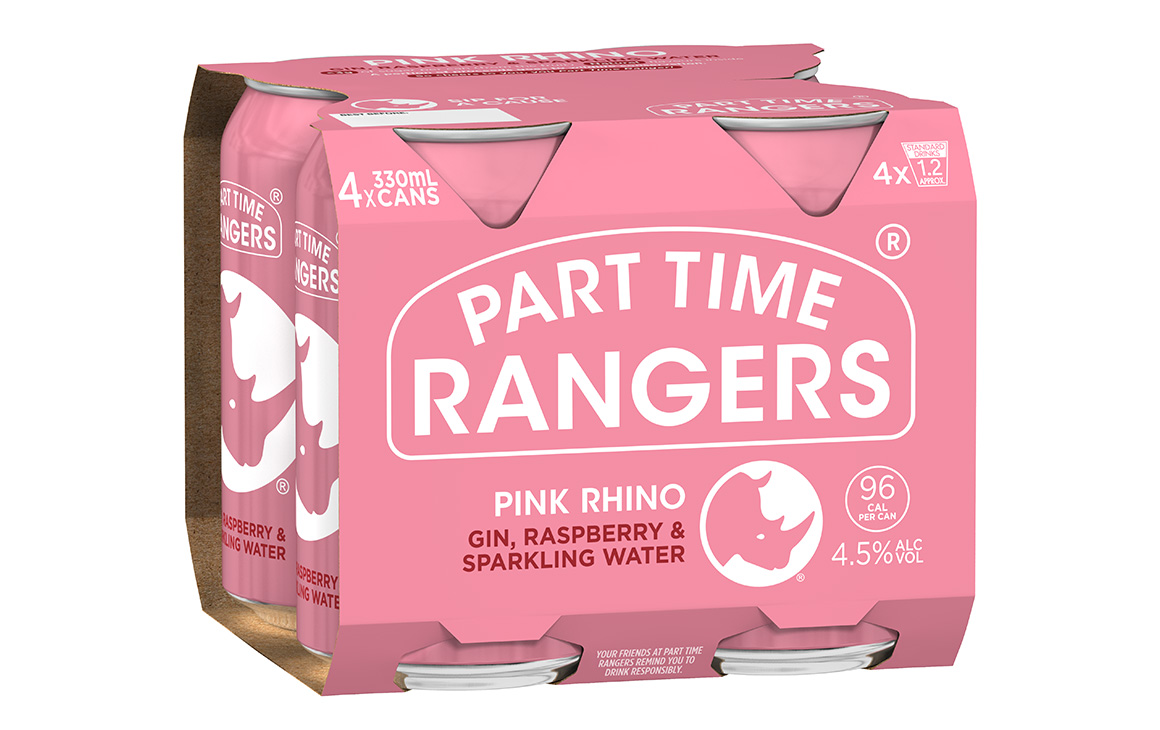 Built To Spill X Urban List Bagnum
Say hello to Bagnum—a collab between local legends Built To Spill and Urban List. Think easy-to-pour bagged wine that is every bit classic as it is boujee. Each Bagnum holds a whopping 1.5L of juicy Aussie wine from Sparrow & Vine with three wine varietals on offer: a Bagnum Sangiovese Rosé, a citrusy Semillon Bagnum (white) and a Nero D'Avola Bagnum (red). Packing a heap of green cred too, Bagnums are packaged in an eco-friendly and fast-chilling AstraPouch—which has an 80 per cent lower carbon footprint than its typical glass iteration. It even has a smart nozzle that activates just by the tap of your finger (read: no leaks) and makes sure your Bagnum stays fresher for longer—sans cork contamination and potential oxidation. Order yours here.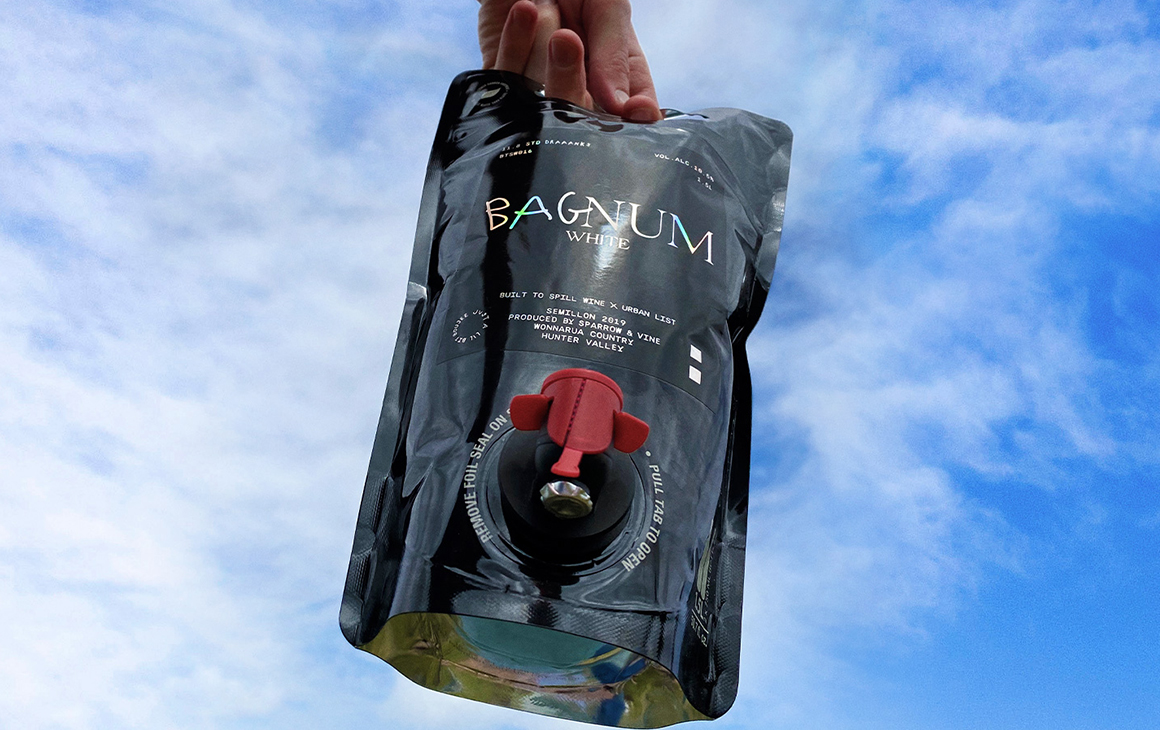 Applewood Distillery Bush Apple Gin
Kicking off the list with Australia's first B Corp distillery, Applewood. These legends use native botanical ingredients to create products that honour and represent the land, monetising it for farmers and creating an alignment of profitability and sustainability. While we dig their whole range, we're loving the Bush Apple Gin—tart bush apples sourced from the Northern Territory are mixed with pomegranate and riberries for a crisp and refreshing sip. Buy it here.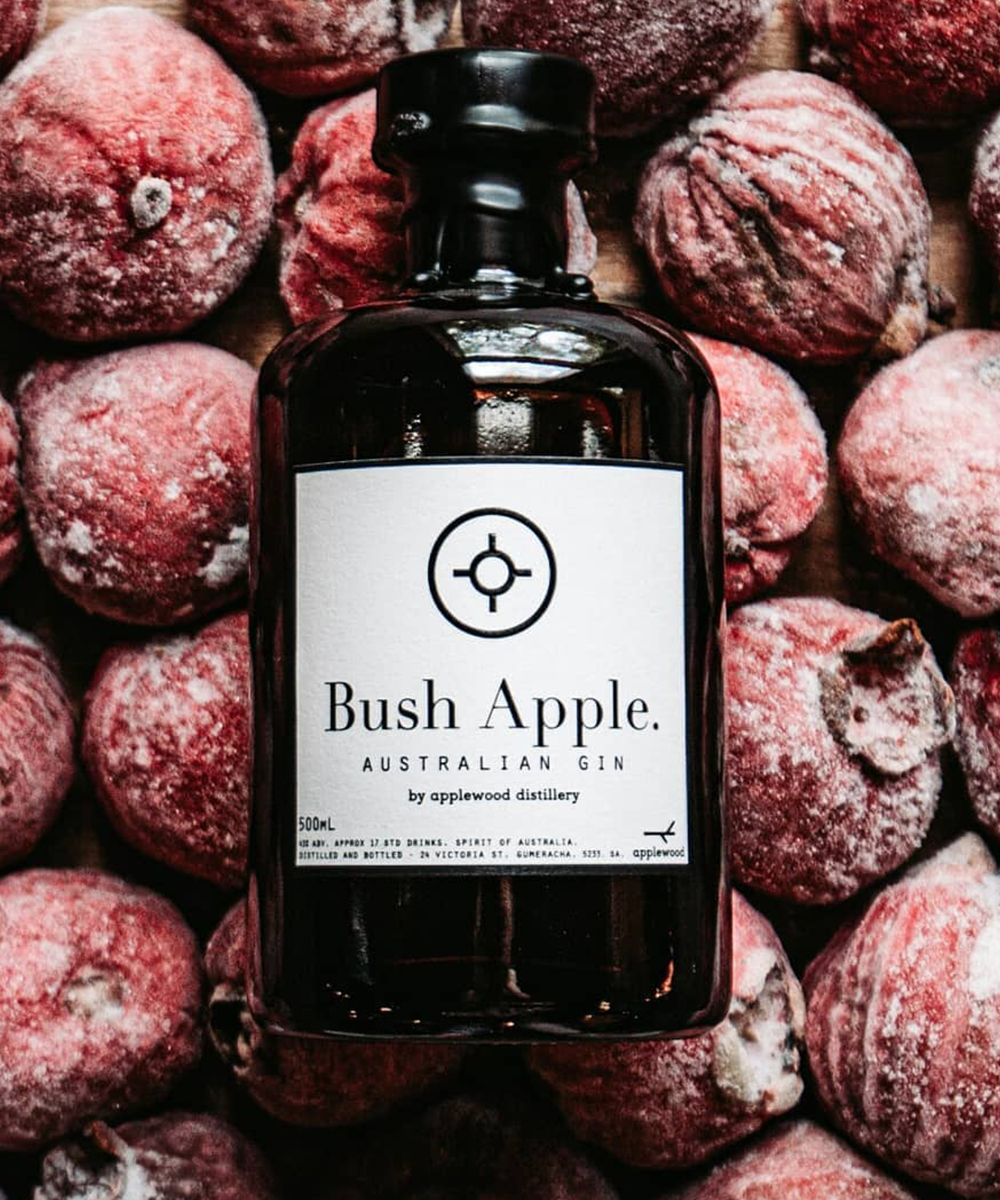 Stone & Wood The Gatherer
Proudly B-Corp certified, Byron Bay brewery Stone & Wood created their own Green Feet program which looks to minimise their carbon footprint, striving to not only reduce, reuse and recycle but also exploring innovative practices by reimagining the ecology of brewing. As well as caring for the environment, they also make cracking beers. Perfect for summer, we can't get enough of The Gatherer, a zesty beer with a twist of real watermelon, cucumber and mint. Grab yourself a tinnie here.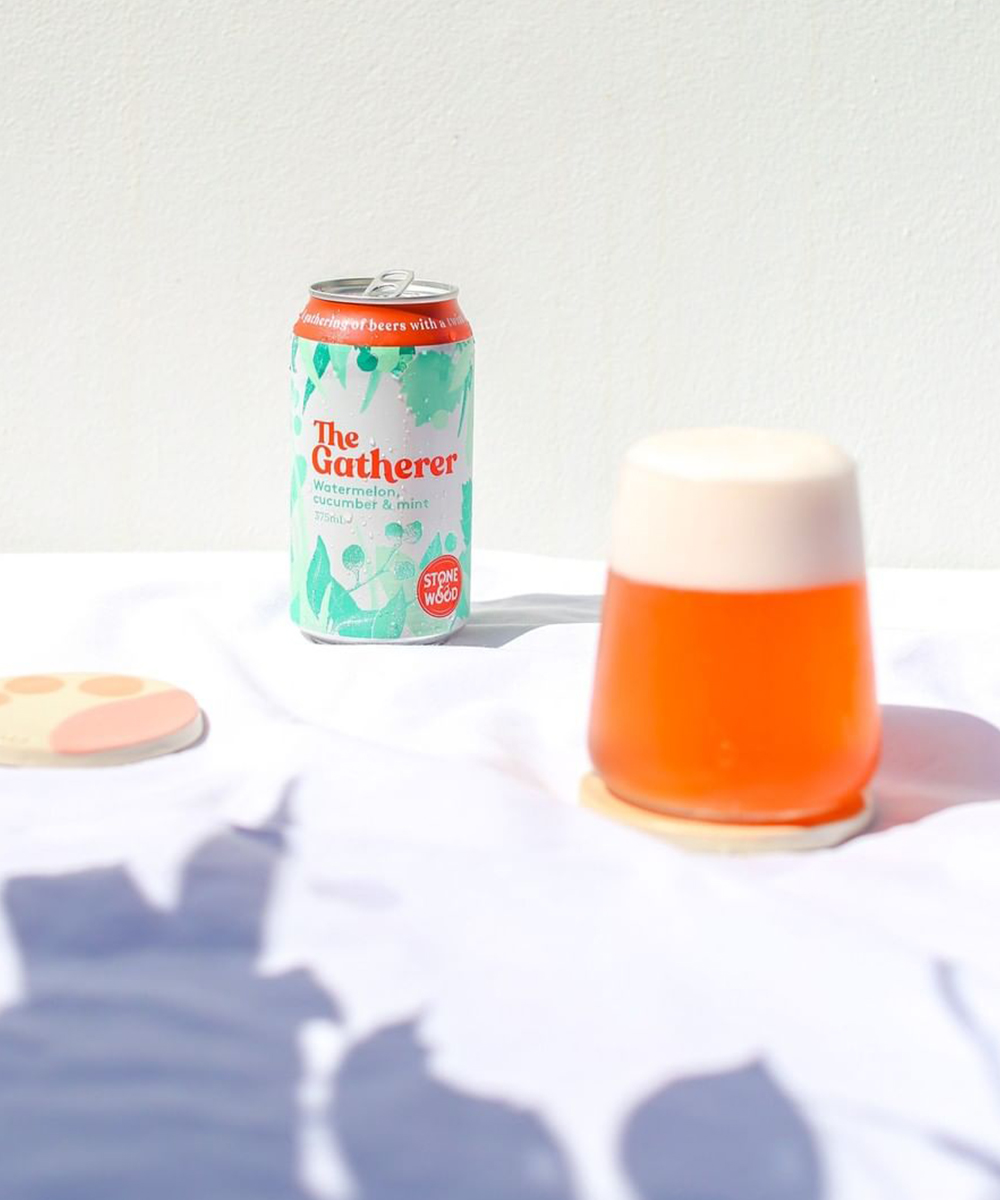 Paxton Vale Organics Shiraz
Established in 1979 on a family farm in McLaren Vale, South Australia, Paxton bottles some of the tastiest, organic and biodynamic wines in the country. Practicing minimal winemaking intervention, which ensures the integrity of the fruit from vineyard to bottle, our favourite is their rich, full-bodied shiraz. Vegan friendly with an oak balance and a smooth finish, shop yours here.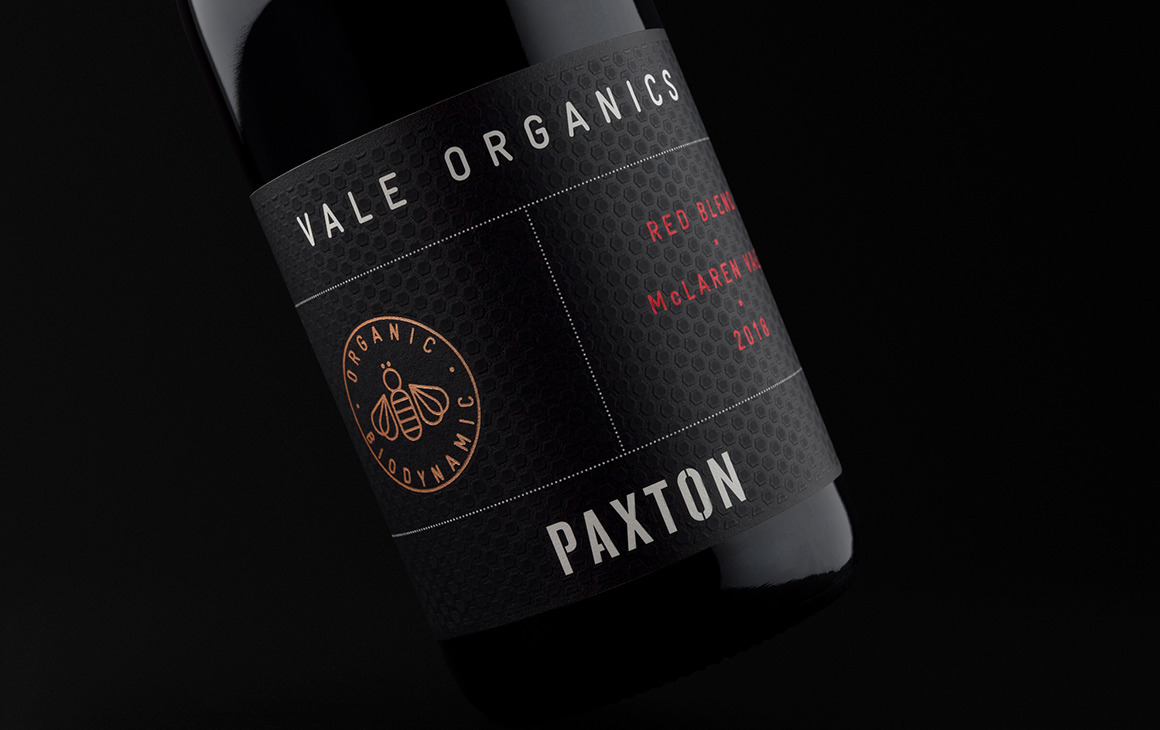 Cape Byron Distillery Brooke's Mac & Wattleseed Liqueur
This smooth tipple, with decadent butterscotch, cacao and coffee flavours is one of the tastiest drops we've had all year. Even better, it's not harming the planet. Boasting 100% natural flavours and colours, all the macadamias used in the making of Mac are from Cape Byron's own backyard in the NSW Northern Rivers regions and are hand-roasted at Brookfarm. Shop it here.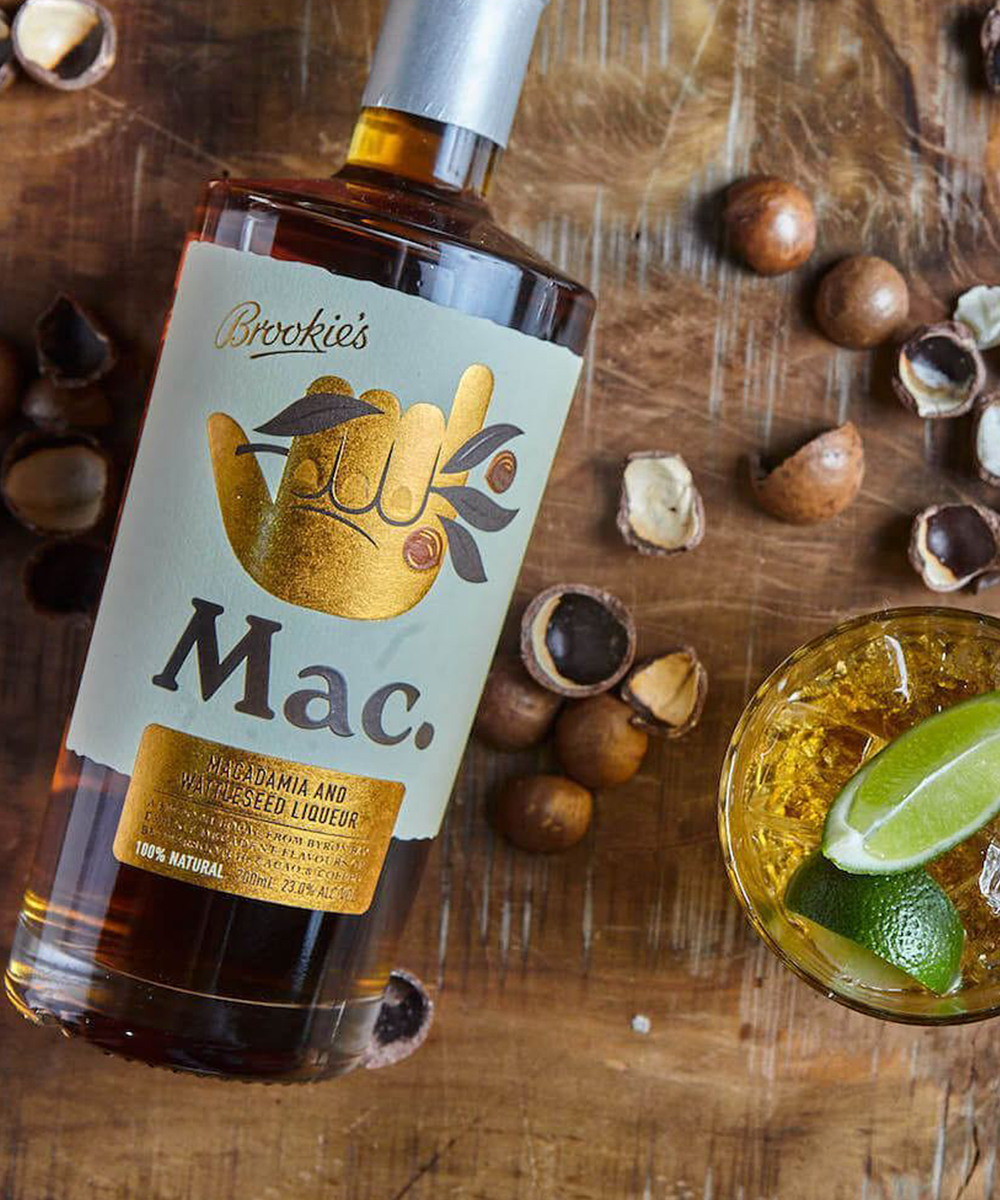 4 Pines Brewing Pacific Ale
This Manly brewery is so committed to sustainability they've written up a beer print with targets to reduce water waste, invest in renewable energy and become a zero waste company—at present they've diverted 62% of waste from landfill and their spent yeast is transported off-site to get anaerobically digested and converted into renewable energy. We dig that! We also dig their uber refreshing Pacific Ale, hazy golden in appearance with fruity aromas of passionfruit, pineapple and pear. Grab a case here.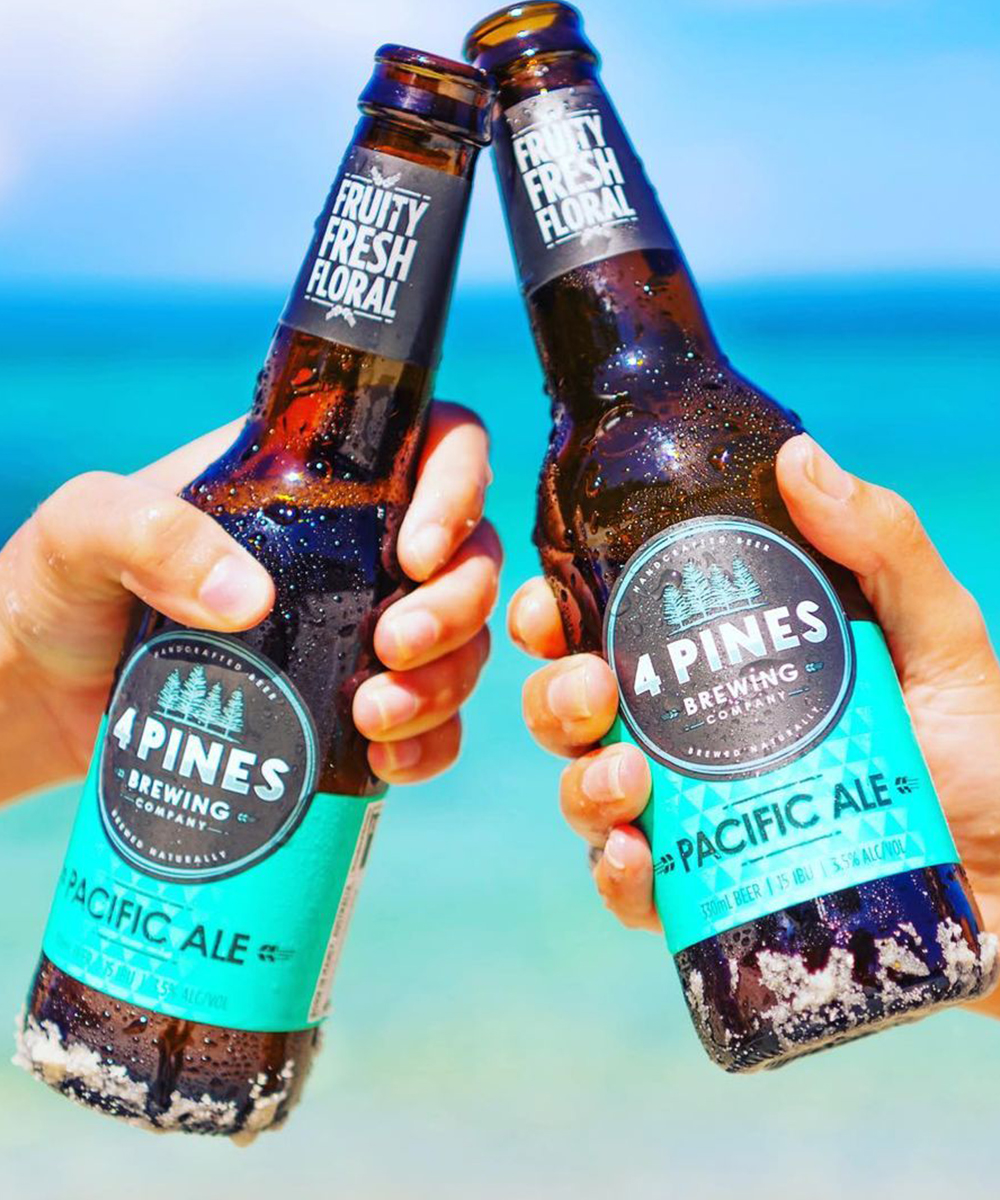 Adelaide Hills Distillery 78 Sunset Gin
With a clear focus on native Australian ingredients and earth-friendly, sustainable production methods, Adelaide Hills Distillery is all about creating spirits with a conscience. As pretty as it is tasty, this pale pink gin has notes of fresh red berries, with subtle hints of pine and eucalyptus. The best bit? With each bottle of 78˚ gin sold a portion of the profits go directly back to the local community and charities. Grab yours here.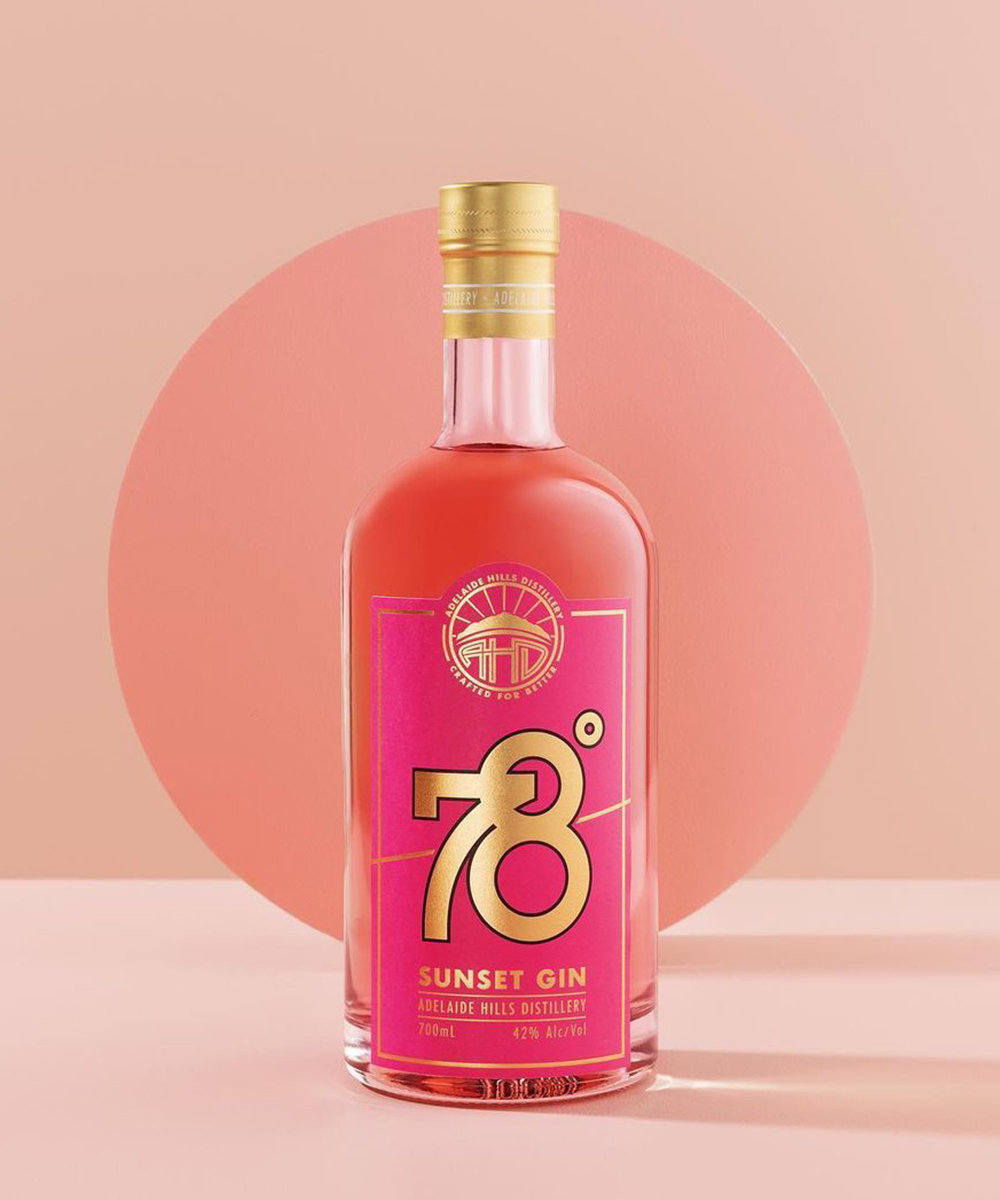 Round Theory Sauvignon Blanc
Consciously crafted, this funky drop is vegan as well as being sustainably sourced and grown in New Zealand. Even better, they've partnered with CarbonClick to ensure they're climate friendly, creating products that help our planet. As part of their carbon positive program, they off-set at least double of their carbon emissions to make sure they not only taste good, but also do good. Expect tropical notes of guava and passionfruit, delivering crisp fresh flavours from this tasty tipple. Shop it here.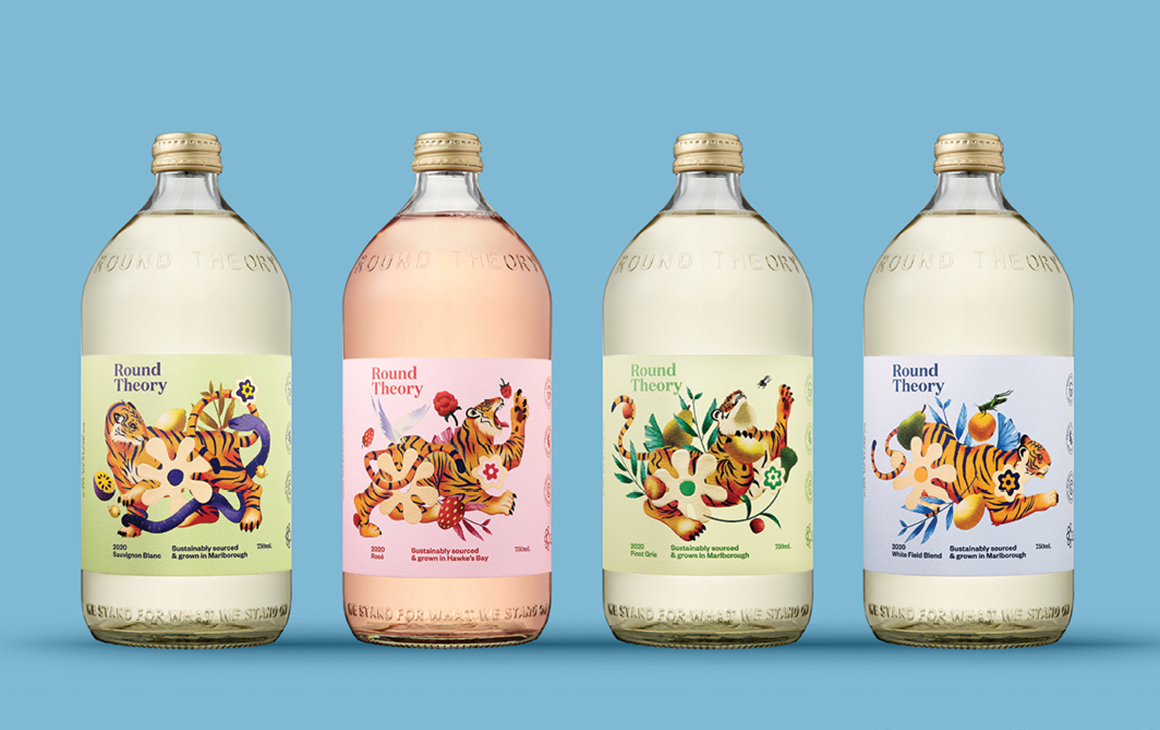 Husk Distillers Pure Cane Agricole Rum
Forget the Caribbean rum you know, this agricole variety from NSW's Husk Distillers is a total game-changer. Unlike traditional molasses rums. Pure Cane is unaged resulting in a sparkling, crystal clear liquid that's fresh with herbal and floral aromas. Perfect when mixed in caipirinhas and mojitos or poured over soda water with a squeeze of lime, all the sugar cane in each bottle is harvested on Husk's farm—so you're only getting the purest rum, without the nasties. Grab a bottle here.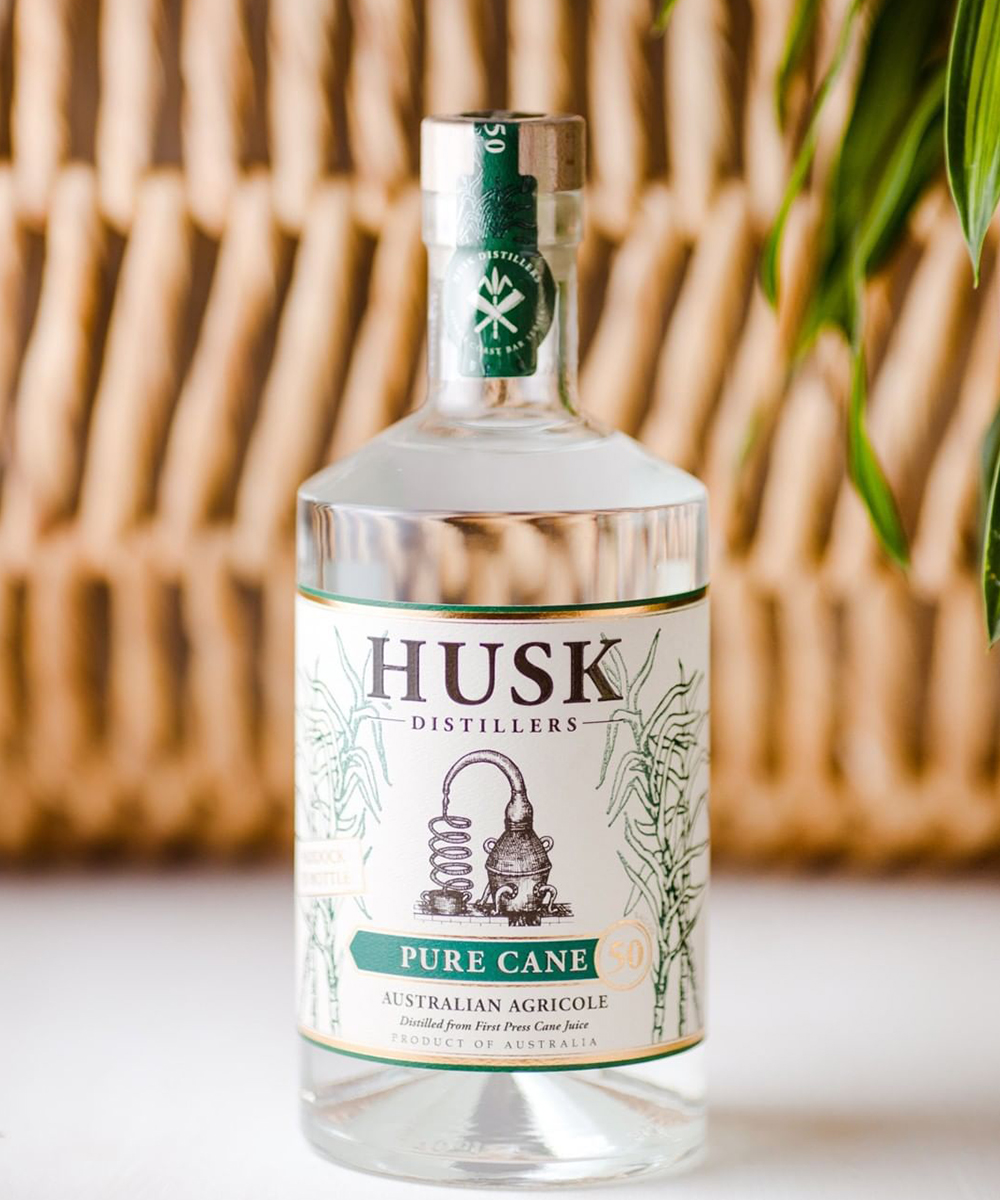 The Hidden Sea Rosé
For each case of Hidden Sea sold, they'll remove the equivalent of 60 plastic bottles (1 kilogram) from the ocean and recycle them. So how does it work? Joining forces with the ReSea Project, a market leader in the trackable removal of plastic from the ocean, will give you a QR code with every purchase which lets you see the real and significant difference you're making. Perfect for summer, this French-style rose has notes of strawberries and cream with hints of ground spice. Shop it here.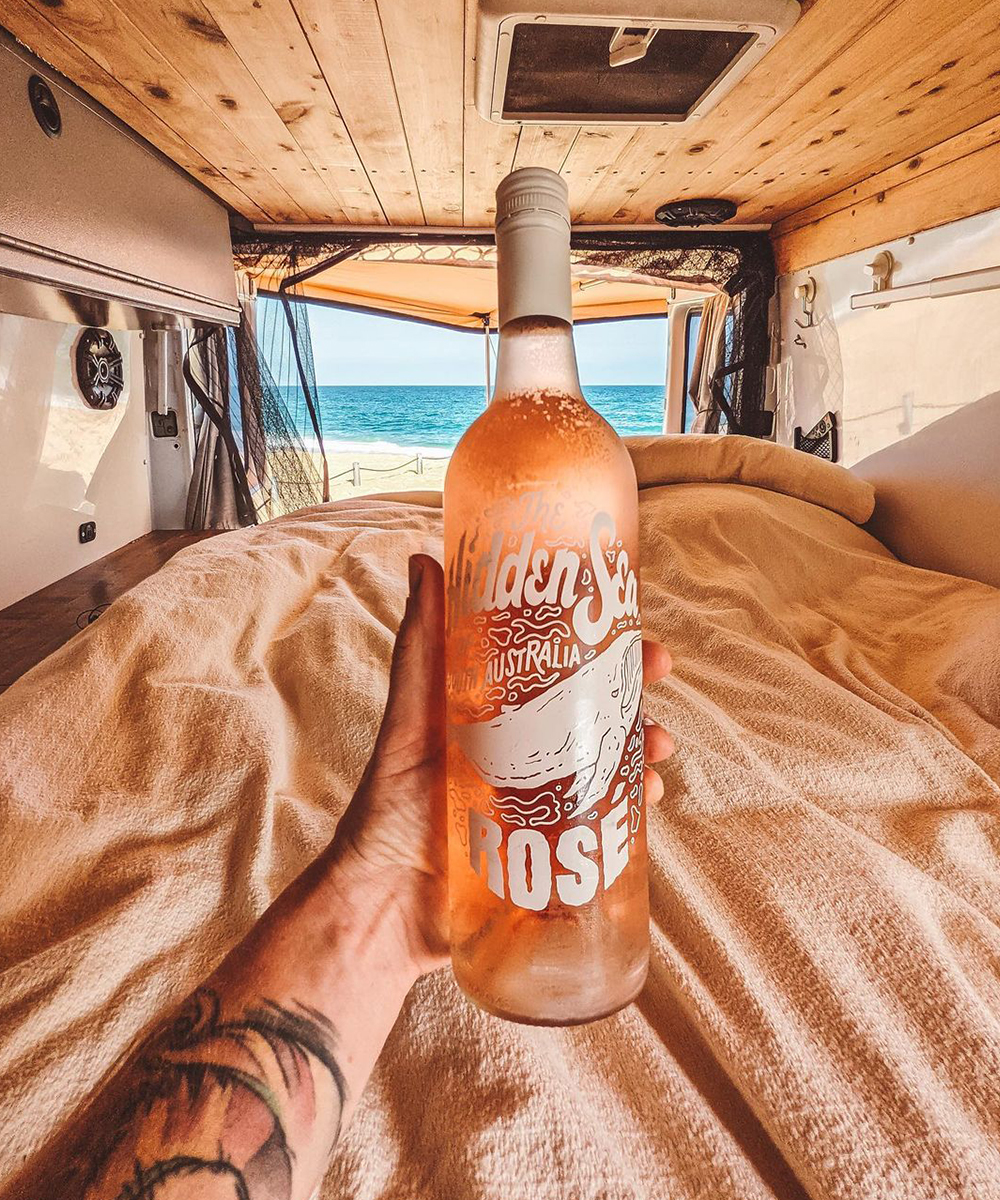 Not sure what sustainable wine really is? Check out our easy guide here.
Image Credit: Urban List
Editor's note: Urban List editors independently select and write about stuff we love and think you'll like too. Urban List has affiliate partnerships, so we get revenue from your purchase.