On a journey to live a greener life? Technology is proving itself as the key to protecting our beloved Mother Earth. Innovative products are making sustainable living more viable and, ultimately, making the world a better place.
So, to help us uncover the biggest game-changers, we've teamed up with Mazda to round up eight revolutionary investments that are helping reduce our carbon footprint in 2021.
eToro
If you're new to the world of investing, eToro is an online platform that makes trading and investing accessible to beginners. The platform further allows you to invest sustainably and put your money where your values and beliefs are. Their Renewable Energy portfolio backs clean energy by exposing investors to companies that are developing sustainable power. The portfolio contains global companies focused on the likes of solar energy, waste, recycling, electrical infrastructure, and clean transportation. Remember, this information is general in nature and we encourage you to seek personalised financial advice.
Mazda CX-30
Mazda's newly released CX-30 features technology designed with the eco-conscious traveller in mind. The new SUV features a G20e M Hybrid engine that offers enhanced fuel efficiency and advanced safety technology. The release is all part of Mazda's commitment to evolve and improve their technology from the ground up—benefiting customers while improving the brand's environmental impact. The eco-tech is also paired with innovative upgrades, including advanced keyless entry, auto-dimming exterior mirror, and a very handy two-position driver's seat memory.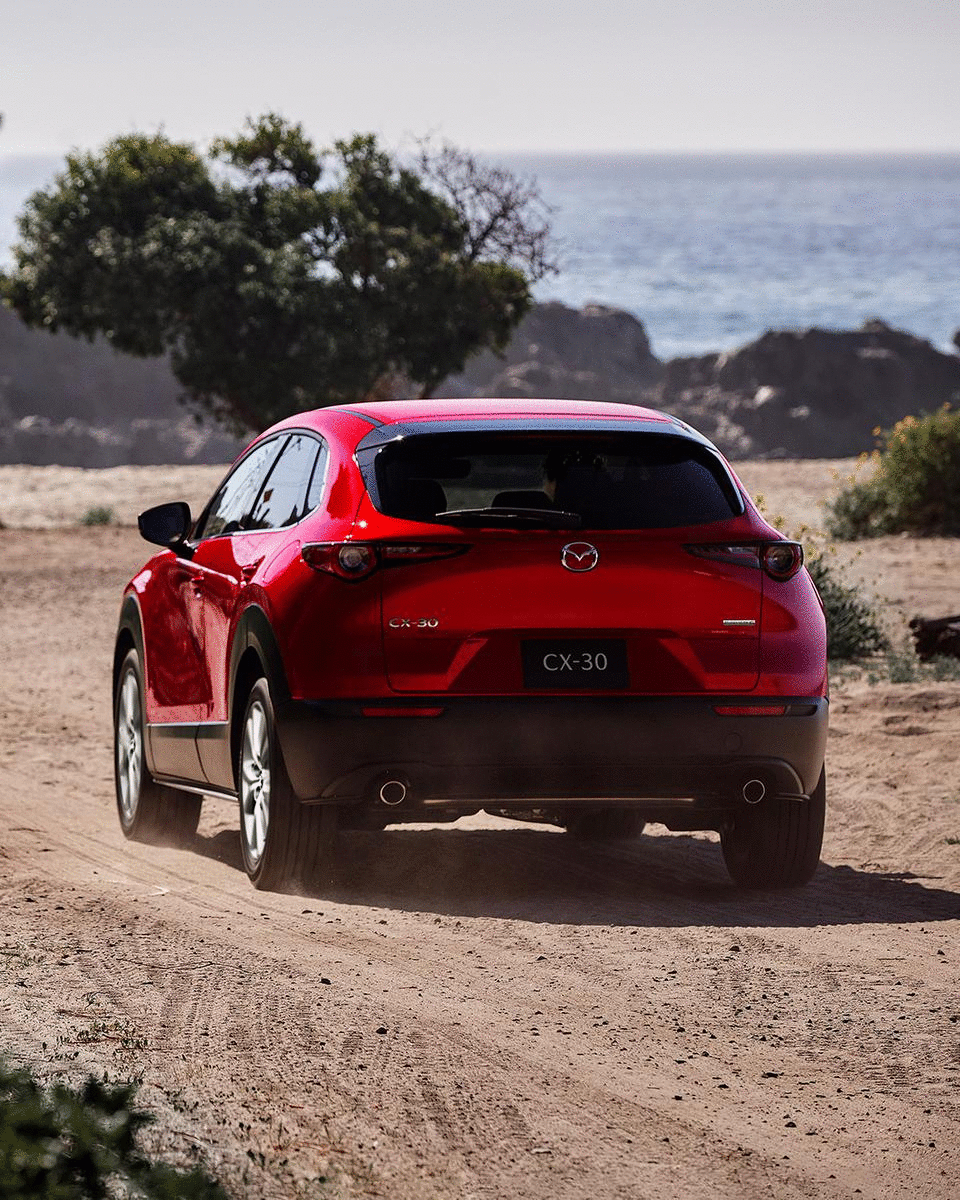 Emma Lewisham
It's one thing to be carbon-neutral and another to be carbon-positive. In a world-first, Emma Lewisham is the first beauty brand to be completely circular-designed and carbon-positive. Their 'Beauty Circle' allows consumers to refill their products and, after extensive wear and tear, these products can be returned for recycling and redistributed… and so the circle continues. Better yet, the brand has released all its not-so-secret secrets on how they achieved this sustainable model, meaning other beauty brands can step up and follow suit.
RePlated
The future of takeaway is here, thanks to the clever people behind RePlated. Keep their reusable lunchbox on-hand and say goodbye to single-use takeaway containers. Simply hand it over next time you're grabbing sushi and rest easy knowing your lunch is waste-free. The durable containers are made in Australia using recycled plastic. Each lunchbox is made from the equivalent of eight single-use plastic bottles and it only takes 15 washes before they're better than compostable single-use.
Airgarden
Want to grow your own veggies but short on space and time? We feel you! Thankfully, Airgarden has your back (and your dinner plate) with Australia's first aeroponic garden. The vertical column garden takes up just one square metre of space and utilises NASA-developed technology to grow food in air and mist, without the need for soil. Maintenance takes just 10 minutes a week and you'll be able to harvest an average of $30 worth of herbs, fruit and vegetables every week.
Sustainable Fashion
Your wardrobe doesn't have to cost the earth. Buy less and choose well by supporting brands with sustainable and ethical practices. New Zealand label Maggie Marilynn has an ethos to use fashion to create a better world. This includes working towards a transparent, circular, regenerative and inclusive fashion industry. If streetwear is your style, check out HoMie—a not-for-profit label that supports young people affected by homelessness or hardship. They empower people by supporting them with skills and confidence to be work-ready and better prepared for their futures.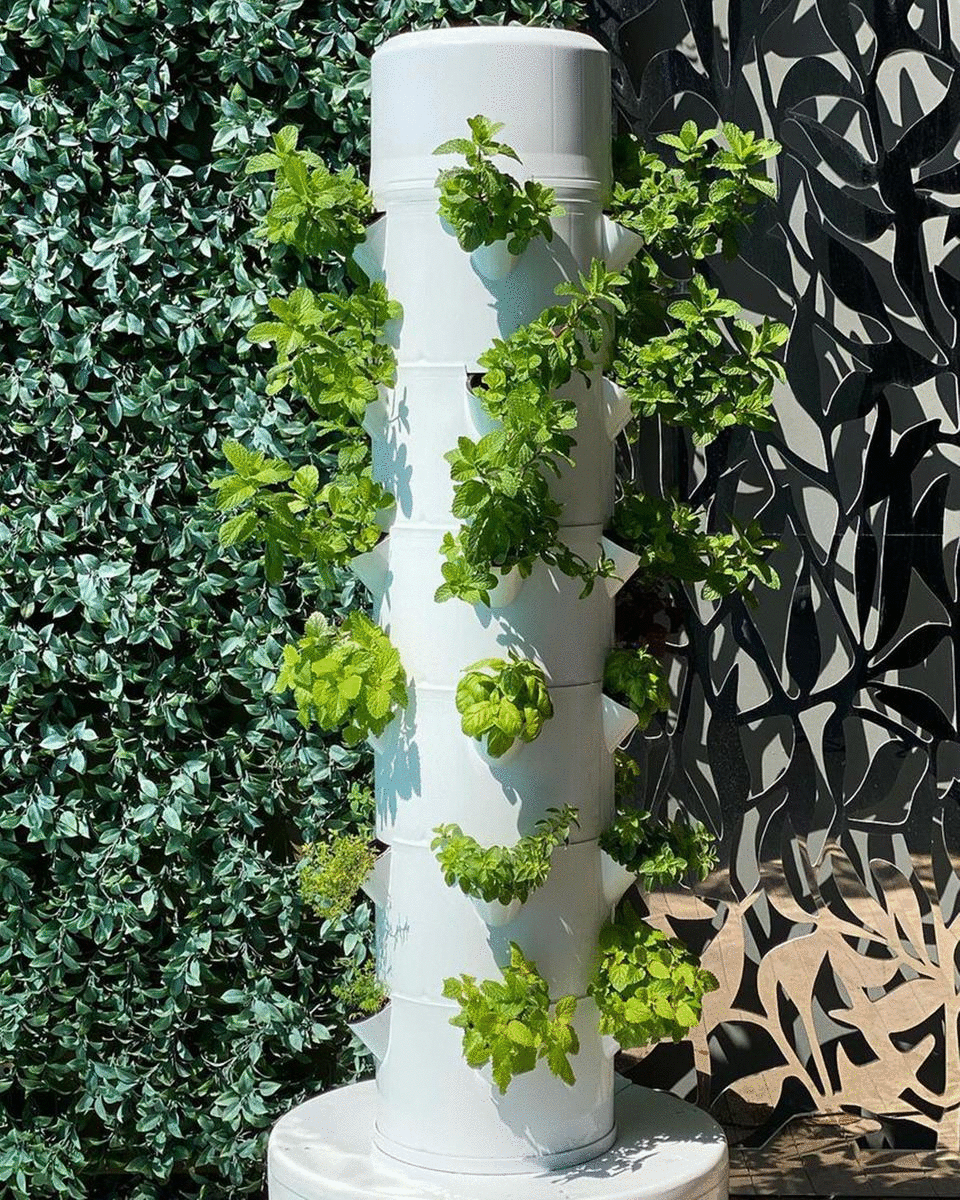 Green Ceramics
Green Ceramics are set to shake up Australia's residential building industry. The University of New South Wales has collaborated with Mirvac to create an apartment utilising building materials made from waste glass and textiles. The Green Ceramics were used throughout the apartment—as flooring and wall tiles, kitchen and lighting features, as well as furniture and art. The industry-first is a bid to help reduce construction waste, which currently contributes to 60 per cent of Australia's total waste. The apartment gives us a glimpse of future homes and more sustainable ways of building.
ModnPods
Speaking of sustainable homes, ModnPods is also challenging the way we live, work, and play. Known as 'backyard pods', the architecturally designed units can serve as guesthouses, home offices, and even classrooms. Sustainability is kept top-of-mind when designing, building, and installing the modern pods. They're made on the Gold Coast with 90 per cent of the materials used manufactured in Australia. What's more, the entire lifecycle is considered by prioritising the use of materials that are fully recyclable at the end of their life.
Obsessed with technology that benefits the environment? Check out Mazda's commitment here and discover how the newly released CX-30 is leading the way.
Editor's Note: This article is sponsored by Mazda and proudly endorsed by The Urban List. To find out more about who we work with and why read our editorial policy here.
Design credit: Dom Lonsdale
Image credit: supplied, Emma Lewisham, RePlated, Airgarden, Maggie Marilynn, Mirvac Residential, ModnPods