It should come as no surprise that Queen Taylor Swift is set to bless Australia with her sweet, sweet Eras Tour.
Having yet to arrive Down Under, thanks to a bunch of content already circulating TikTok and Instagram from the US leg of her tour, we know that the Taylor Swift | The Eras Tour has a 44-strong set list, split into 10 separate acts and stretching over three whole hours.
The tour itself is a nod to Taylor Swift's many 'musical eras' she's journeyed through her career so far—if you watched her Netflix documentary Miss Americana, you'll remember her iconic quote:
"The female artists that I know of have reinvented themselves 20 times more than the male artists. They have to, or else you're out of a job."
Whether you're a fan of T-Swift fan or not, you can't discount the hype and subsequent domino effect on Aussie culture. The hustle for tickets has been every bit chaotic while some economists have predicted a "TSwift Lift" to inflation as Swifties rush to book hotels and flights.
When Is Taylor Swift's The Eras Tour Coming To Australia?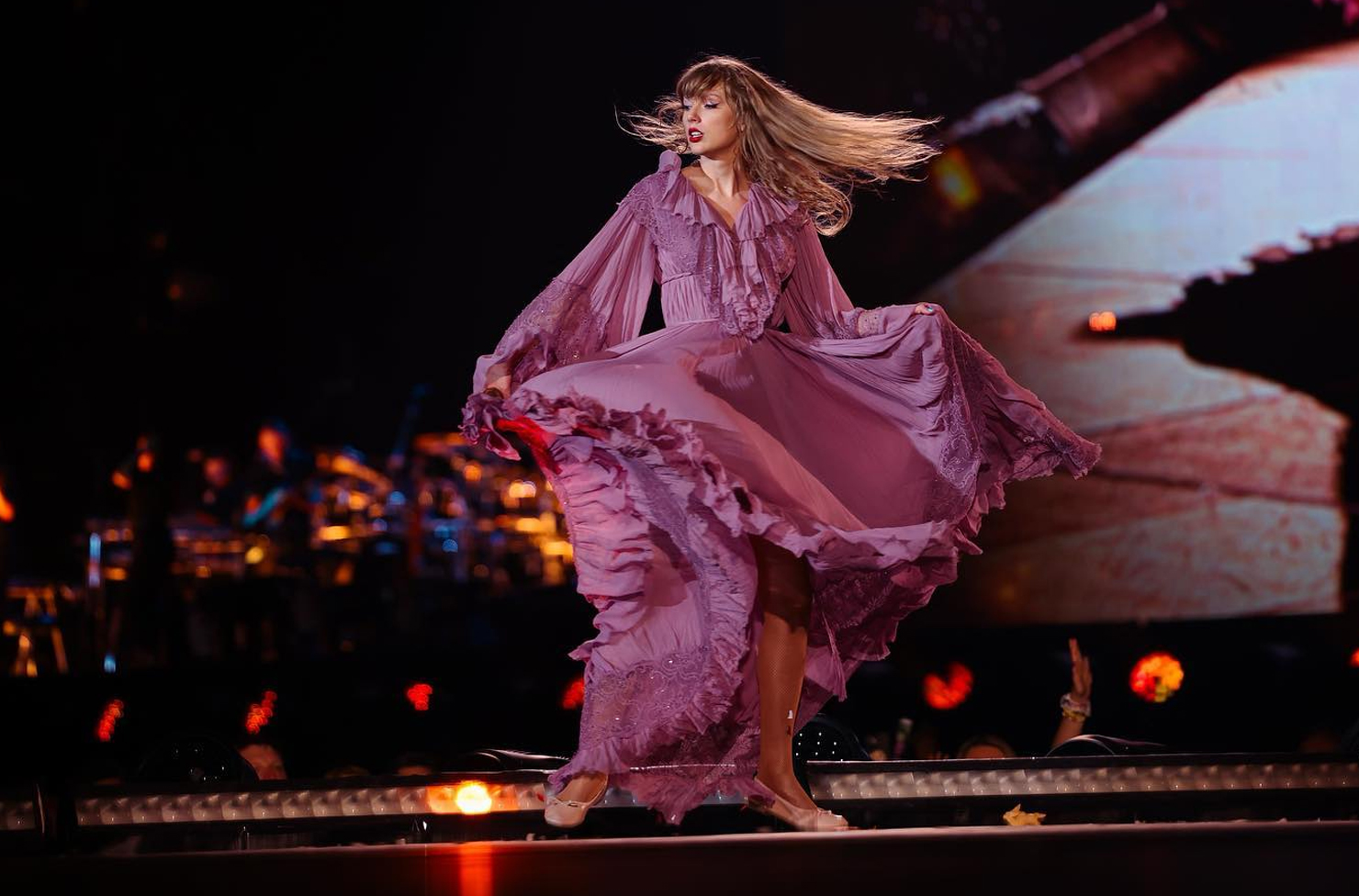 The Eras Tour is set to descend on Aussie soil in February 2024. Unfortunately, the tour will only stretch so far as Melbourne and Sydney.
Melbourne MCG—Friday, 16 February 2024
Melbourne MCG—Saturday, 17 February 2024
Melbourne MCG—Sunday, 18 February 2024
Sydney Accor Arena—Friday, 23 February 2024
Sydney Accor Arena—Saturday, 24 February 2024
Sydney Accor Arena—Sunday 25 February 2024
Sydney Accor Arena—Monday, 26 February 2024
How To Avoid Getting Scammed On The Resale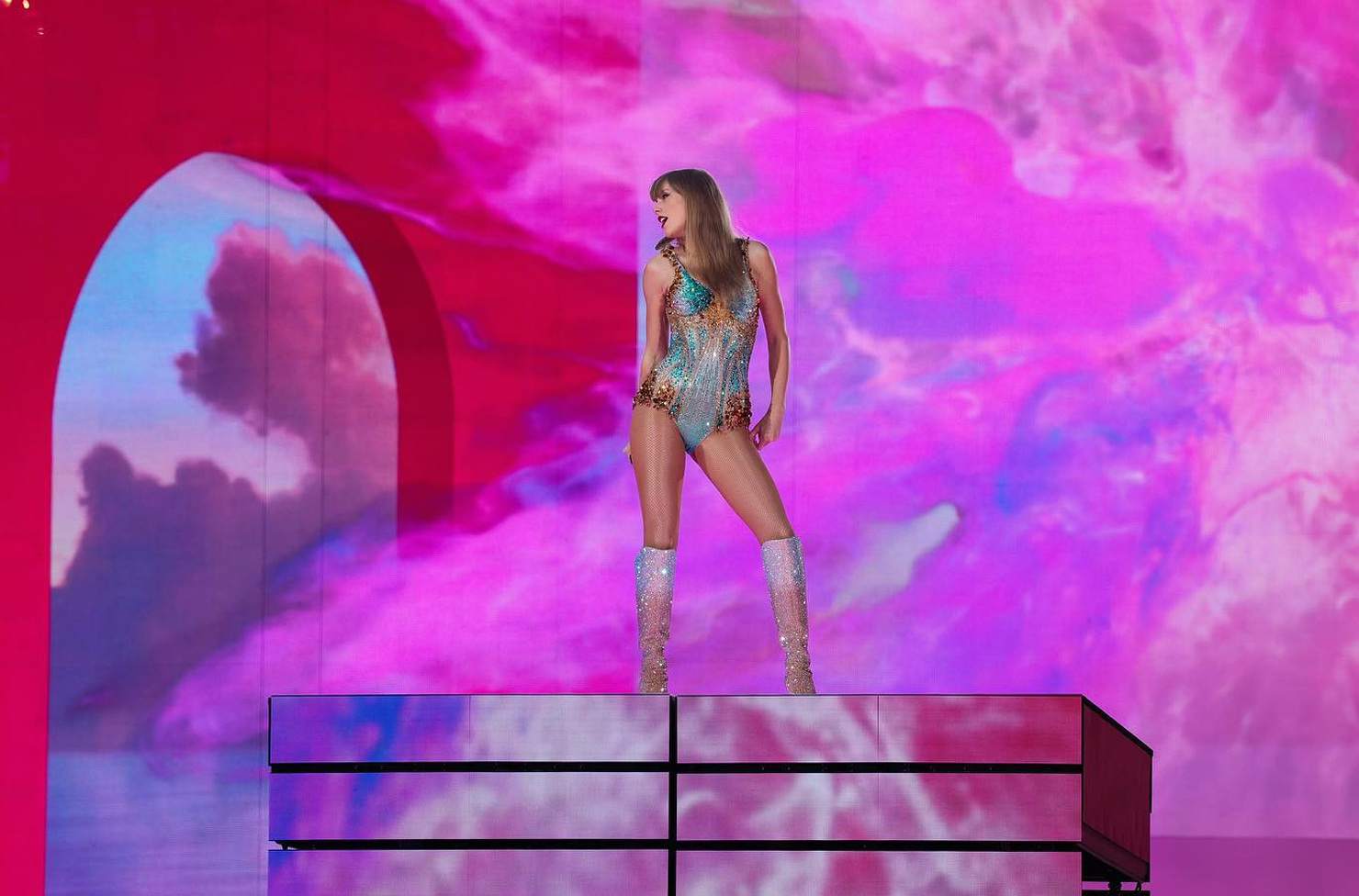 Okay, if you weren't one of the lucky ones who secured the bag, listen up. Since Ticketek is the only authorised ticket seller for Taylor Swift | The Eras Tour in Australia, TMarketplace (Ticketek's dedicated resale platform) is the only foolproof way to snag legit resale tickets.
With TMarketplace, the spotlight is on giving die-hard fans, who can't make it to the gig anymore, the sweet opportunity to sell their tickets. But here's the catch: they can't jack up the price by a shady 10 per cent or more. Frontier Touring states that illegitimate sites reselling The Eras Tours tickets include Viagogo, The Ticket Merchant, Tixel, Trade Me, eBay, and Gumtree, and should all be avoided.
You can access TMarketplace here. Taylor Swift | The Eras Tour resale tickets were meant to be available from Monday 4 September, 2023 but have since been delayed.
How To Sell Your Taylor Swift | The Eras Tour Ticket
On the other hand, if you've nabbed a ticket and wish to resell, the same concept kind of follows. Ticketek states the "reselling of any Taylor Swift | The Eras Tour ticket is strictly forbidden other than through the official resale platform of your original point of purchase platform". Which means, the only legitimate place you can resell your ticket is on TMarkeplace.
Heading to Taylor Swift | The Eras Tour? Plan ahead with:
Image credit: Taylor Swift