An archipelago made up of 333 islands, Fiji is a tropical oasis situated in the heart of the South Pacific.
Home to blue-jewelled water and rainbow coral, white sandy beaches fringed with palm trees and warm golden sunshine, this idyllic country has some of the world's most beautiful natural scenery. But Fiji's real charm lies with its local people who are kind, happy and welcoming.
From exploring the underwater world to hiking through lush rainforests and relaxing by the pool with a good book (and a cocktail) — Fiji offers something for everyone. Plus, it's just a three-hour flight to Fiji from Auckland and a four-hour flight from Sydney. Winning.
Here is everything you need to know about Fiji—and why it should be the very first place you need to visit once the borders have opened up.
Check Out Picturesque Diving And Snorkelling Spots
With a pristine environment, vibrant coral reefs and flourishing marine ecosystem, Fiji is one of the best places to dive and snorkel in the world. Discover Fiji's diverse sea life, including over 390 species of hard and soft coral, 1,200 species of fish, plus turtles, whales and manta rays. Most resorts and hotels have a dive operator onsite — both PADI and SSI accredited operators dive there, so it's a great opportunity if you've ever wanted to learn. There's a plethora of excellent dive sites across Fiji's 333 islets, including the world's third-largest barrier reef, The Great Astrolabe Reef, and Beqa Lagoon, which is home to an abundance of marine life. Ditch the wetsuit and just wear a rash vest in the warmer months because the clear balmy waters can reach up to 28 degrees. We recommend heading out for a day (or week) of diving in Fiji with your partner-in-crime for an unforgettable experience you'll treasure forever.
Boost Your Happiness With The Bula State Of Mind
You'll hear the word 'Bula' everywhere you go in Fiji. It's a way of saying hello and greeting people but it also means so much more than that. 'Bula' is a wish for happiness, good health and energy of life, and after the year we've all had, there really isn't a word more fitting to articulate what we all want for others and ourselves. Speak to anyone who has been lucky enough to visit Fiji and they'll undoubtedly say the most special part of their trip were the people they met. Whether it's the locals you meet at the markets, on a fishing trip or just pass by in the street, the Fijian people are always laughing, smiling and kind to strangers — they're ready to greet you, share their happiness and their Bula Spirit with everyone at a time when the world needs it most.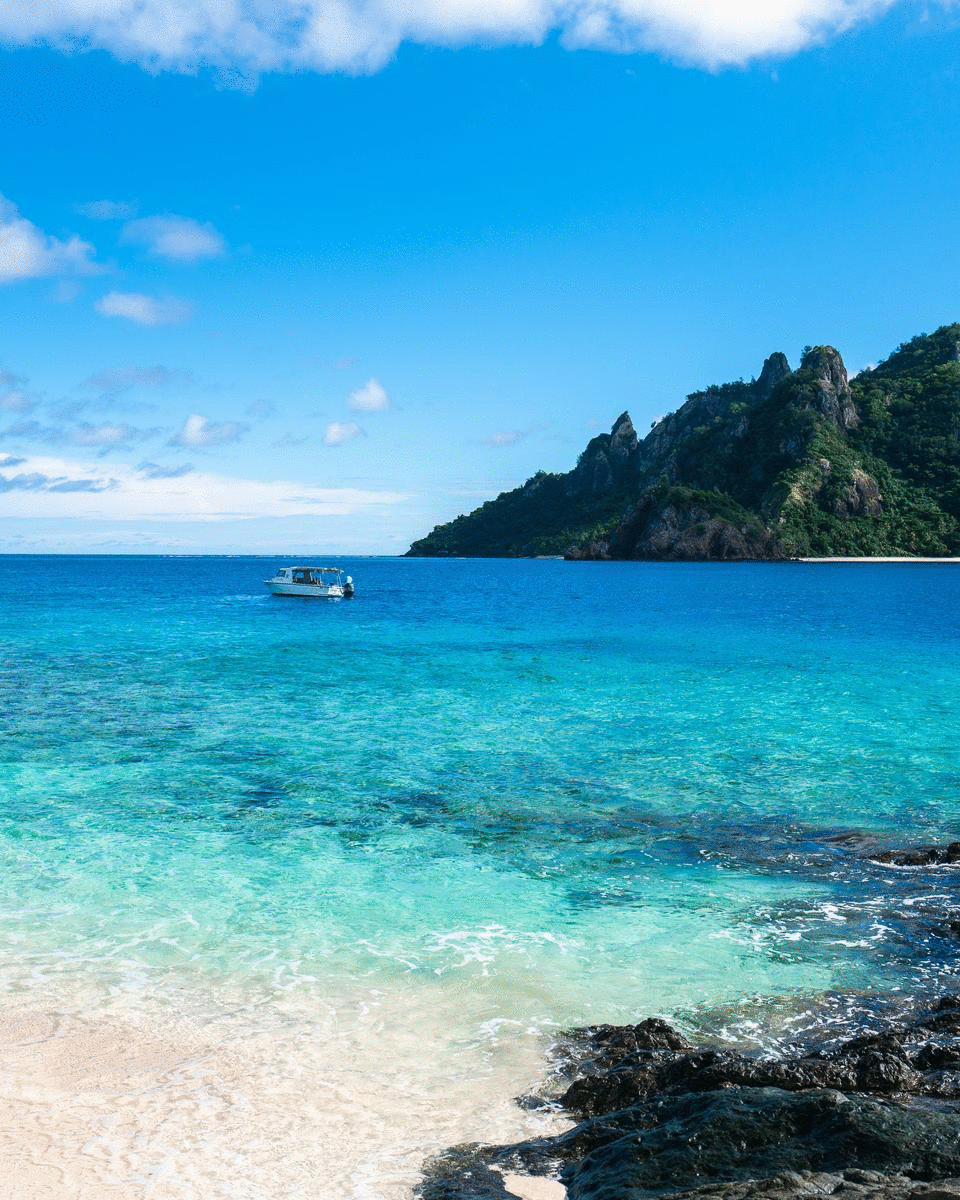 Lace-Up And Hike The Trails
While you'll spend a lot of your time in the water in Fiji, there are so many adventures to do on land too. Hike to the summit of Fiji's tallest mountain, Mount Tomanivi, which is located on the north coast of Viti Levu, and see native flora, wildlife and sweeping jungle views. The dormant volcano stands at 1232 metres tall and it's a difficult trek to the top, so only attempt it if you're up for it — and bring lots of snacks. A must-do for nature lovers is seeing The Tavoro Waterfalls, a series of three waterfalls all accessed on a hike in Bouma National Heritage Park on Fiji's third largest island, Taveuni. Another enjoyable walk is the Lavena Coastal Walk, where you tramp along white and black sand beaches, past lagoons, villages and rainforest. Be sure to cool off at scenic Wainibau Falls at the end of your walk too.
Lean Into Island Time
Unlike everyday life where we are constantly on the go, rushing from one place to the next, our minds weighed down by a never-ending to-do list, time passes by differently in Fiji. You may start your morning waking up to the sounds of waves crashing softly on the sand. Maybe you'll have a morning swim, eat tropical fruits, head out on a boat for a fish. In the afternoon you could go for a stroll around town, go stand-up paddleboarding, and afterwards, bliss out with an afternoon nap. Head out for cocktails with friends and take in the blushing pink and tangerine orange sunset, followed by a fresh seafood feast. There are no meetings, no deadlines, no pressures in Fiji, so you can reflect on what's really important in life. Kadavu Island is the perfect remote place to stay if you want to switch off. We all know slowing down, appreciating the simple things in life and savouring the pockets of joy found in each day contribute to a greater sense of peace and contentment, so it's no wonder the Fijians are such happy people.
Dive Deep Into I-Taukei Culture
Learning about a country's culture is one of the most fulfilling things you can do when you visit a new destination. Not only does it give you greater insight into another heritage, it equips you with greater empathy for others and allows your perspective to broaden. Many indigenous Fijians (i-taukei) still live in rural villages throughout the 333 islands. A visit to a traditional Fijian village will allow you to gain a glimpse into the daily lives of locals, understand how they live life and see what's of value to them — just be sure to organise a visit with a tour company. During the day you may see a meke performance (traditional Fijian dance), a kava ceremony, watch food being prepared, visit a local school, go on a walk to a cascading waterfall and chat with the locals. And just a heads up—dancing is heavily encouraged during a village visit.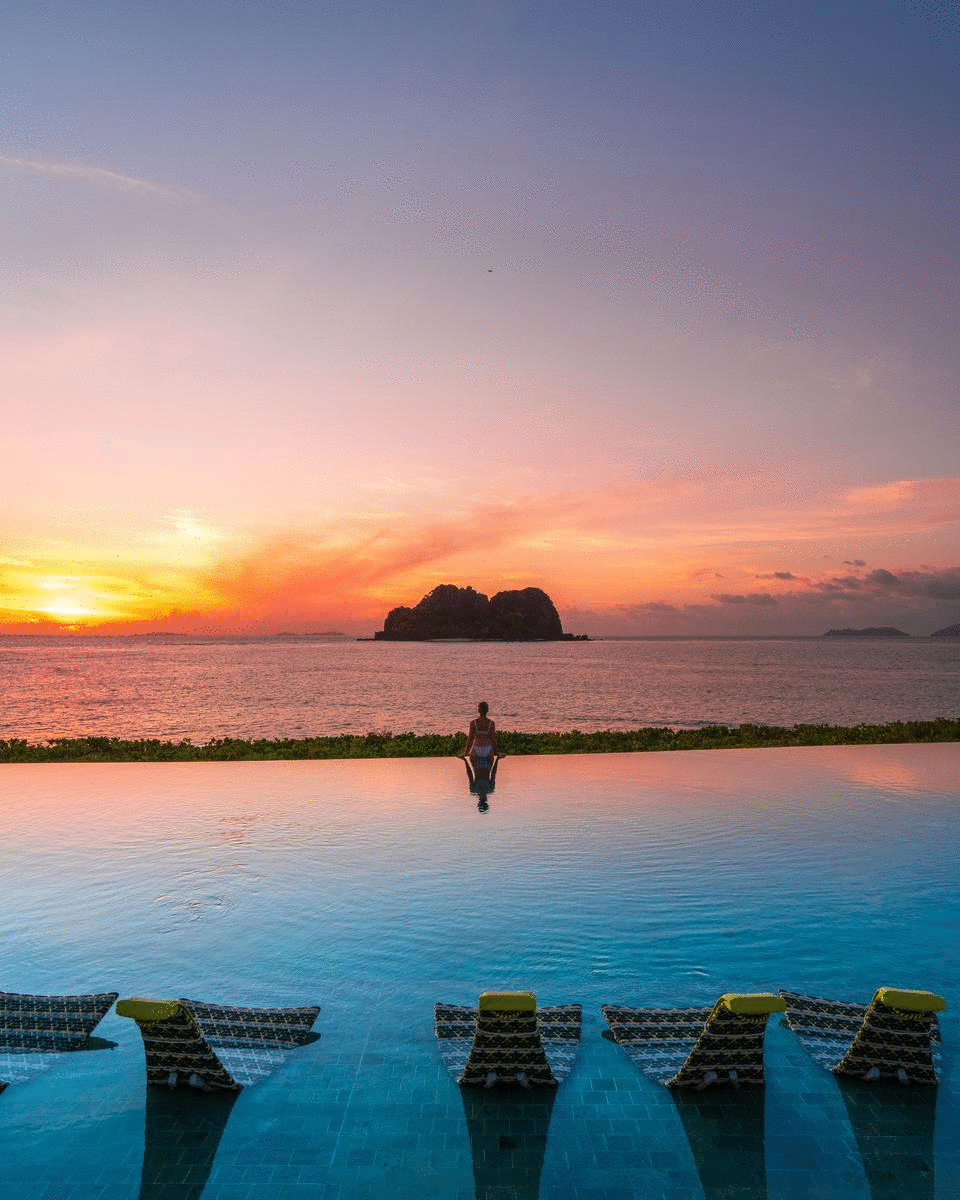 Cruise Around Fiji's 333 Islands
Cruising through the South Pacific can be the adventure of a lifetime. With 333 islands to visit and some of the world's most stunning backdrops, Fiji is the perfect destination to explore by boat. Spend your days going island hopping, fishing for tonight's dinner and relaxing in the sunshine without a worry in the world. Wondering where to start? South Sea Cruise offers you the chance to discover the Yasawa Islands, take an epic day trip out to Barefoot Kuata or spend a day soaking up the sun on their South Sea Sailing adventure. Hop onboard Captain Cook Cruises for the ultimate day trip to Tivua Island, or set sail at sunset for a champagne lobster evening cruise—it's luxury at its finest. Lastly, Blue Lagoon Cruises will help you explore the outer islands with a week-long cruising adventure, cue the 'Gram-worthy scenery.
Splurge On A Luxurious Resort
While the tropical islands of Fiji are well known for being family-friendly, when it comes to luxurious accommodation options for couples Fiji delivers in spades. From five-star resorts with infinity pools in Denarau Island, to exclusive adults-only retreats in the Mamanuca Islands and secluded oceanfront boutiques that are only accessible by private plane, if you are looking to spend some quality time with your loved one, Fiji is the place for you. Think couples massages, barefoot walks along white sandy beaches, snorkelling together and enjoying delicious fresh catch. The Royal Davui, Likuliku Lagoon Resort Fiji and Tokoriki Island Resort are all jaw-droppingly beautiful and will make you want to book a holiday, stat. Or you could stay at the world's first island beach club, Malamala Beach Club. Yes, you may use up most (or all) of your savings to stay at some of the more boujee places but life is all about the memories we make, right?!
Hit The Waves And Go Surfing
Uncrowded beaches, warm waters and waves to suit all skill levels, you'll find some of the finest waves on the planet to surf in Fiji. Advanced surfers should head to Tavarua Rights to spend their days carving it up. If you're an expert, a must-ride wave is at the world-famous Cloudbreak, which is often voted as one of the top 10 best and most challenging waves in the world. Most of Fiji's surf breaks are on reefs and are only accessible by boat, so speak to your tour operator or resort to confirm your transfers. Beginners can head to Swimming Pools in the Mamanuca Islands to catch a fun right hand break. If you would like to learn to surf, there are a few beaches and surf resorts on Viti Levu where you can improve your skills with one of Fiji's surf tour operators.
We don't know about you but once the borders open, we'll be booking an island vacation, stat. Max out your happiness and make Fiji your first stop — you won't regret it. Sign up and be the first to know when you can book in your dream trip to paradise!
Editor's note: This article is sponsored by Tourism Fiji and proudly endorsed by The Urban List. To find out more about who we work with and why read our editorial policy here.
Image credit: Tourism Fiji.