Hold on to your seats 'cause we just launched a new joint venture, Urban Insights, that'll help flip the switch and show Aussies what the rest of the world sees when it comes to travel.
Urban Insights has launched in collaboration with leading research agencies, Nature and The Lab, and aims to democratise data and empower thousands of Australian businesses and brands with the intel they need to navigate this wild new inter-COVID world.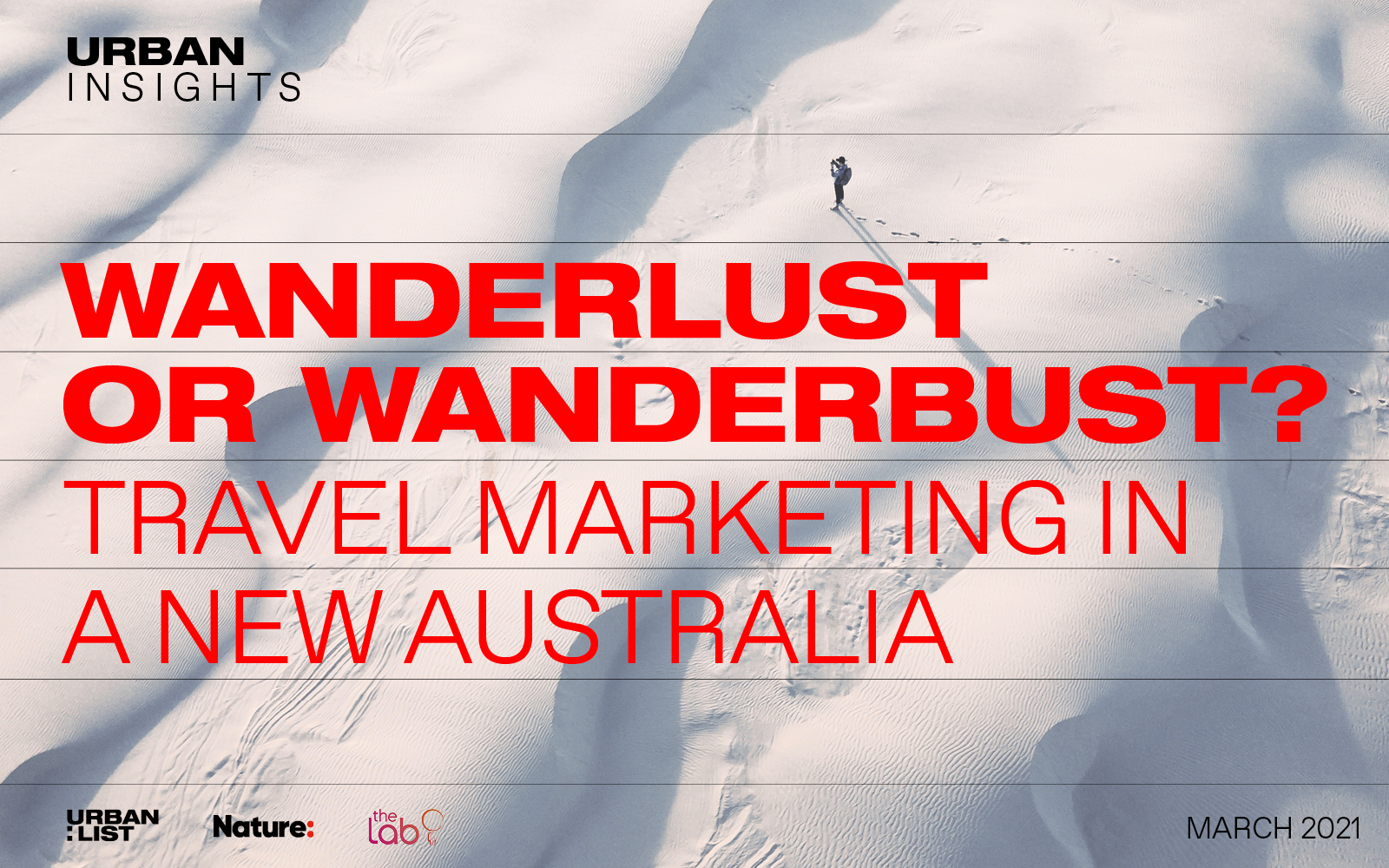 Our first report launched today—Wanderlust Or Wanderbust: Travel Marketing In A New Australia—exploring Australians' complex relationship with domestic tourism and the changes required to the way we're marketing in order to deliver the increased bookings the industry needs to survive. It's the result of extensive quantitative and qualitative research, including:
1600+ responses to tourism marketing stimulus

AI analysis of 100,000+ travel-related social posts

One-on-one interviews with industry experts
If you're interested in learning more, you can check out the report here or get all the details on Urban Insights here.
Image credit: Posnov
Design credit: Kate Mason