Since our international borders shut in early 2020, Aussies and Kiwis have dreamed of their next overseas holiday. Well, it's time to wake up and shake off that wanderlust because those post-lockdown fantasies are finally becoming a reality, and we can't wait any longer.
To help you, we've got just the recommendation on where you should fly first. In the South Pacific sits an archipelago of 333 picturesque islands that make up the dreamy and oh-so-holiday-worthy country of Fiji.
Just a cruisy four-hour flight from Sydney or a three-hour flight from Auckland, Fiji should be top of your first holiday list coming out of lockdowns (or any time, really). Especially in the upcoming warmer months, when the region shines as one of the best summer vacation spots in the world.
Whether you prefer to lie by the beach with a cocktail in hand, cruise around the endless tropical island scapes, immerse yourself in local culture, dine to your heart's content or unleash the inner-adrenaline junkie inside you. Fiji is the ideal first holiday spot to help you forget the last 18 months and take a well-deserved break.
To get you excited for some safe travelling and into planning your holiday itinerary, we've rounded up some of the very best holiday must-dos in the soft coral capital of the world. Here are 10 reasons why Fiji should be your first international holiday.
Relax With Some Of Fiji's Incredible Wellness Programmes
How you holiday is entirely up to you. But if you're coming to Fiji looking to recharge the batteries through a bit of relaxation and wellness, from personalised meal plans and herbal medicine to spa treatments and specialised workouts–we've got a couple of options for you as examples.
If a bit of morning stretching and exercise gets you out of bed, Vomo Island Resort's VomoFit programme offers guests complimentary yoga, aquafit and free weight classes to help you start the day right. Or if you're after pure relaxation, Malolo Island's Six Senses Resort have a dedicated wellness and spa programme letting you work with a wellness expert guiding you through detoxing, meditation and every kind of spa treatment your body might crave. All backgrounded by lush tropical jungle.
Make Your Trip A Sustainable One
Luckily, travellers are becoming much more aware of their eco-footprint as they embark on journeys across the world–realising that visiting another country should be more sustainably considered now than ever before. To help with that, look for Fiji resorts that implement sustainable practices, many of which adopt farm-to-table methods by growing vegetables and herbs on site and making the most of native ingredients naturally offered on their grounds.
There are more specific initiatives like Komoko Private Island's community-supported "dock to dish" seafood fishing programme that works with small-scale fishermen, marine biologists and sustainable seafood advocates. Or resorts like Castaway Island, Musket Cove Island Resort and Marina, and Shangri-La Fiji giving patrons the chance to plant coral or mangroves during their stay and off-set the carbon emissions of flying over.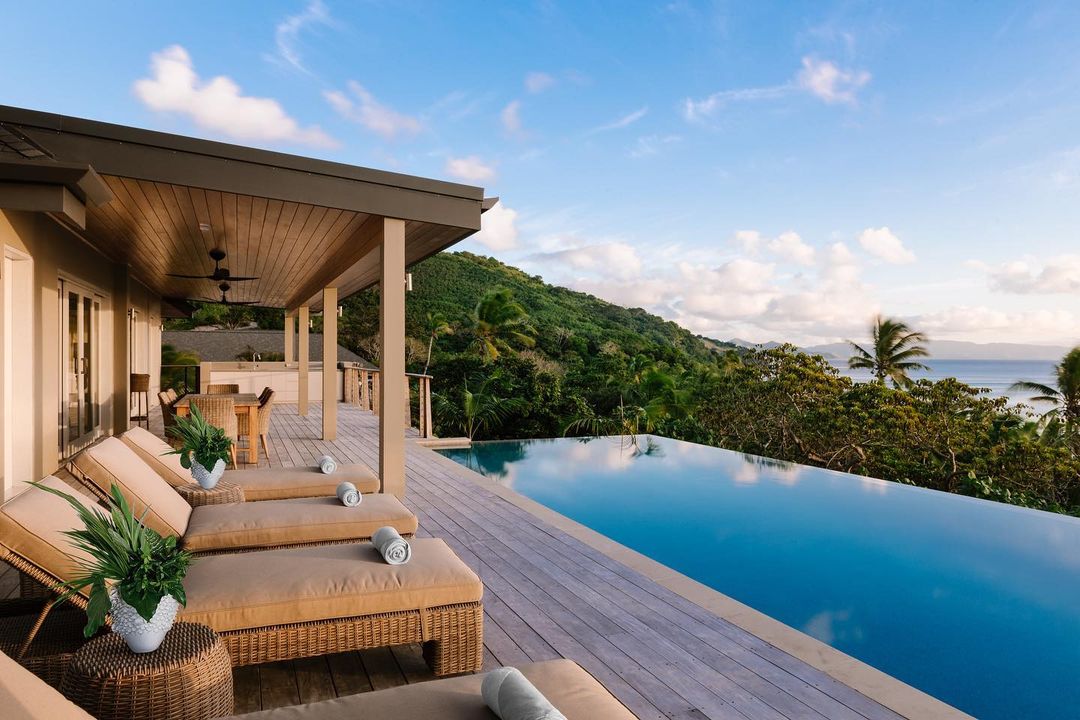 Embrace Local Culture and Share In The 'Bula' Spirit
If there's any reason to visit Fiji, it's for Fijians' famously welcoming nature and generous hospitality. With its borders finally opening up, the country is ready to welcome travelling Aussies and Kiwis again and help us share in the 'Bula' spirit. The Fijian greeting is much more than a way to say hello; Bula wishes good life and good health–something we could all use and pass on right now.
From taking in local stories through traditional and contemporary dance performances to a Community Tourism initiative that helps you give back to Fijian communities by volunteering your time to building projects–the country welcomes us with open arms.
Know That You're Travelling Safely
We get it, travelling in this new world can be scary and can bring up some hesitancy until we become acclimated once more with the realities of not just leaving home, but the country. However, the Fijian Government along with Tourism Fiji have created the Care Fiji Commitment, a World Health Organisation-approved standard of best practice for tourism businesses, so you can feel confident that you can get on a plane and travel to Fiji in complete safety.
As of the start of November, over 86% of Fiji's eligible population was fully vaccinated and is still rising. The Care Fiji Commitment ensures that every tourism business you encounter on your travels, who is part of the commitment, will be 100% vaccinated and will have a dedicated Wellness Ambassador ensuring the highest level of health and safety practices are rolled out across their business.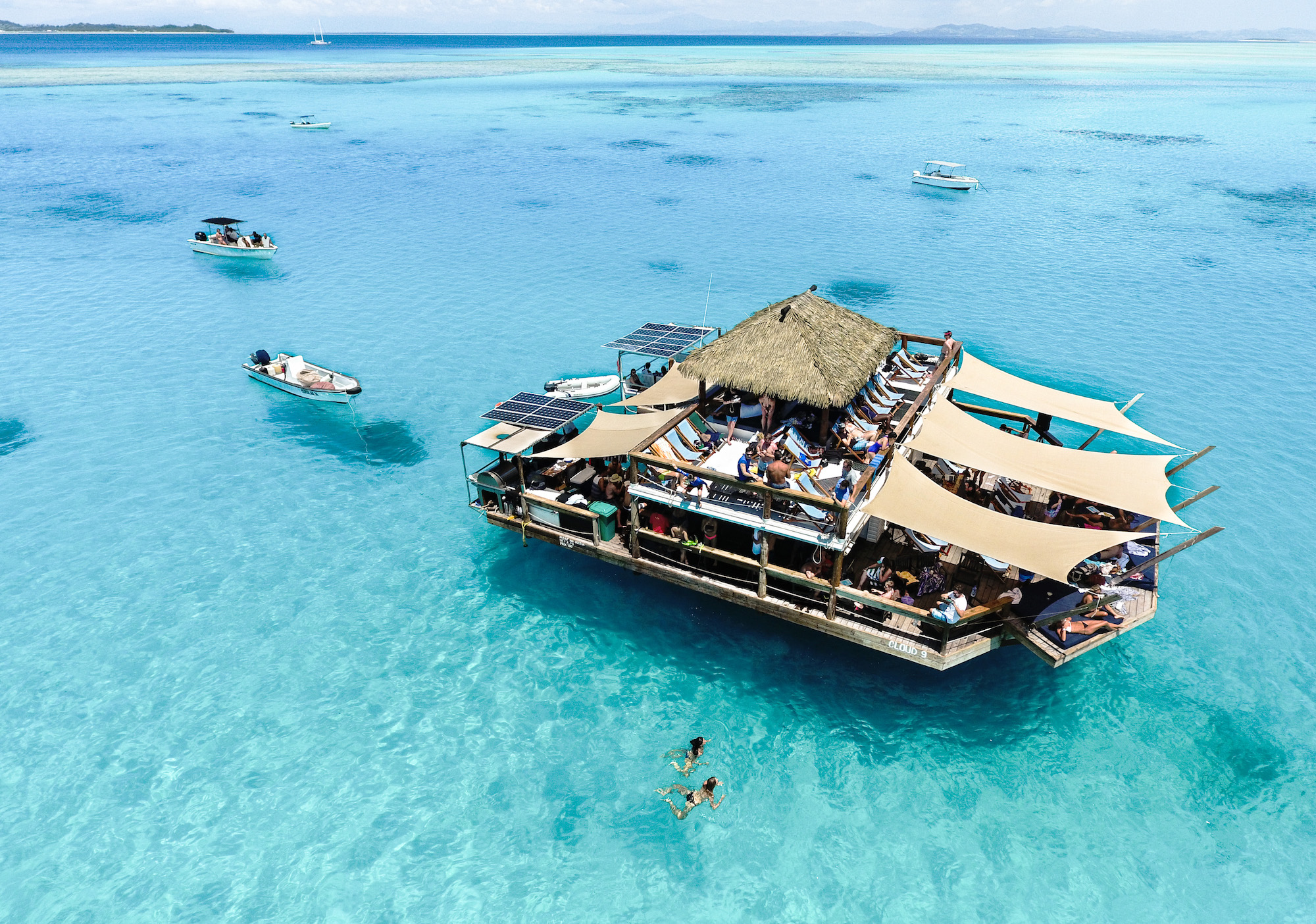 Spend Your Days Island Hopping
We mentioned how Fiji is made up of 333 islands, right? So, you would assume it's the ideal holiday destination to hop on a cruise boat and spend your days tripping around, soaking it all in not just from the beach but from a water vantage point. If you like floating and relaxing, there are a few different ways to go about it.
You could take a day trip out to the two-level floating club Cloud9 on Ro Ro Reef for a few drinks, a swim and a night of dancing with live DJs. Or you could explore the seas with your own eyes and test your fears by taking a day cruise to snorkel with sharks. Or simply make a day of it and take inland excursions by boat to island destinations like Malamala Beach Club or Tivua Island.
Eat and Drink Your Way Around The Islands
What's better while on holiday than cutting yourself a little slack and indulging in some of the best local cuisines, plus having a cocktail or five? From traditional eats to amazing resort fine-dining–Fiji has a way of not letting you leave without fulfilling your traveller's appetite.
Firstly, most resorts will hold a meke and lovo night for guests, involving dancing and cooking using a traditional underground oven technique. You might also have the chance to partake in a welcoming kava ceremony, communally making the country's national drink by crushing the root of the yaqona root.
If you're dreaming of a beachside rum daiquiri scene out of a movie, you can live it at Sofitel's Suka Bar on Denarau. If you want to try one of Fiji's most iconic dishes, order the Kokoda ceviche from chef Lance Seeto in Nadi's Kanu Restaurant. Or even spend a day on an organic spice plantation, enjoying tropical farm-to-table menus from the vantage point of lush gardens, in prime view of the sea.
Have An Adrenaline-Filled Adventure
We mentioned earlier that how you choose to holiday is up to you. That might be getting a massage or relaxing on the beach for a couple of weeks. But if you're secretly hiding or overtly flaunting a thrill-seeking side–Fiji has you sorted with plenty of adrenaline-inducing activities.
Regardless of previous experience, it'd be a shame to travel through Fiji without grabbing a surfboard and trying to catch a few waves. If you want to ease in with a leisurely longboard break, head to Natadola beach on the Coral Coast. But if you're there for something a little more serious, the Mamanuca Islands and reef breaks like 'restaurants' or 'cloudbreak' will be right up your alley.
For more thrills, you can jetboat safari up the Sigatoka River, zipline the largest course in the South Pacific and abseil 100m into caves, or test nature with team white water rafting.
Live It Up In Luxury
If staying home these past 18 months without spending has made you itchy for boujee holiday vibes–there are a few ways you can indulge in a more luxe style of travelling around Fiji and really make the most of that trip.
Top of the list has to be adults-only boutique Tokoriki Island Resort which was voted the #1 hotel in the South Pacific by TripAdvisor for 2021. Book in a beachfront villa and really treat yourself to the spa package that comes with a daily massage *dream*. You can also stay at luxury resorts like Royal Davui Island Resort that offer a private picnic on a remote sand cay, or Yasawa Island Resort & Spa that offer private beaches for the perfect romantic picnic. Or you can lean completely into boss living by staying the night on your own private island and sleeping under the stars.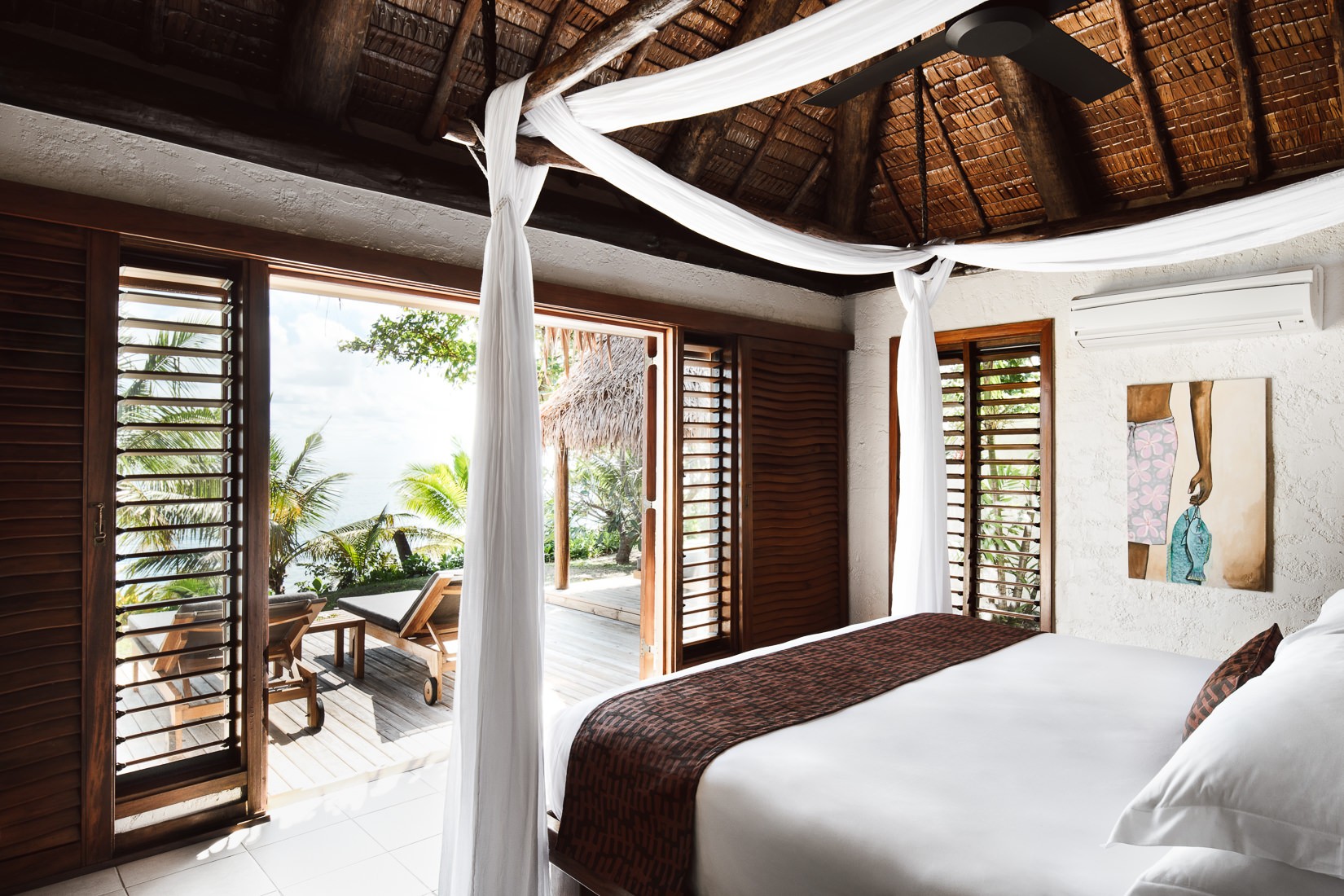 Immerse Yourself In Fiji's Natural Beauty
We're all about "it's what's inside that counts", and so far, this list has proven that Fiji offers plenty. But let's just take a second to remember how visually stunning the country is and how much of your breath may be taken away with each new destination. We're talking pristine white sand beaches, out-of-this-world natural waterfalls, crystal clear waters for snorkelling, lush tropical rainforests, rugged coastline and dramatic mountain tops.
From trekking the Talanoa hinterland to exploring the mountain ridges and Tavoro Waterfalls of Bouma National Heritage Park–you can't begin to fathom how much there is to discover and how gorgeous it'll be along the way.
Dive In and Explore the Soft Coral Capital of the World
Fiji has certainly earned its nickname. Below the surface of the country's magnificent seas is a colourful network of 4000 square miles of coral reefs, including the world-famous Great Astrolabe Reef surrounding Kadavu Island. Aussies know a thing or two about a great reef, but with over 1000 species of fish and several hundred types of coral and sponges, it's more than worth putting on the goggles and taking a calm dive in the Fiji waters.
For some unique diving experiences, try diving the Great White Wall and snorkelling the Rainbow Reef in the Somosomo Strait or having the once-in-a-lifetime experience of swimming with the manta rays in several different spots between May and October.
There's nothing left to say except, 'Bula'! We can't wait to kick into relaxation mode and hop on a plane. And luckily, that wait is over.
As soon as you can travel again–pack your swimmers, leave your troubles behind, and get yourself over to Fiji for the holiday you deserve this summer.
Image credit: Hero image of Malamala Beach Club supplied by Tourism Fiji, Cloud9 supplied by Tourism Fiji, Kokomo Island Instagram, Jeremy Belanger, Tokoriki
Editor's note: This article is sponsored by Fiji and proudly endorsed by Urban List. Thank you for supporting the sponsors who make Urban List possible. Click here for more information on our editorial policy.