Today is International Day of People with Disability—this year's theme is "Leadership and participation of persons with disabilities toward an inclusive, accessible and sustainable post-COVID-19 world." It's a day for disabled people to be centered and celebrated, and for us to reflect on the achievements within the disability communities.
It's also safe to say that the pandemic isn't over (just because we're over it).
The pandemic has not been easy for many disabled people. The vaccine rollout—or strollout (coined word of the year by the Macquarie Dictionary)—meant that disabled people have been left behind, many still unvaccinated, many at risk from unvaccinated support workers. Many disabled people have experienced social isolation prior to the pandemic, due to the inaccessibility of the world, and also the need to shield from contracting other illnesses and infections. And, as we open up, many disabled people are still isolating, still at risk of COVID. (For a great summary on the issues faced by disabled people during the pandemic, check out El Gibbs' work here.)
But the pandemic has also brought increased accessibility, particularly in the arts and at work. In my almost four years of working at Melbourne Fringe in the area of Access and Inclusion, I've seen firsthand the way dismantling ableist barriers can help Deaf and disabled artists and audiences. Our work has shown that if you provide accessibility from the outset, trust from the disability and Deaf communities is built, making them feel welcome.
But access and inclusion takes time, money and a lot of care, and there's no quick fix. Accessibility needs to be considered from the very start of the art making and events planning processes. Melbourne Fringe has worked with Patternmakers to evaluate the Access and Inclusion program—see the report here.)
When COVID turned our lives upside down 8 March 2020, we saw a quick shift to digital events. Many of my artist friends were doing regular free Facebook or Instagram live events, and then paid live stream or recorded events were created. This brought much needed distraction for audiences, and it also allowed artists to keep working while maintaining their sense of purpose. In 2021, I definitely noticed fatigue from artists who spent so much time creating digital content.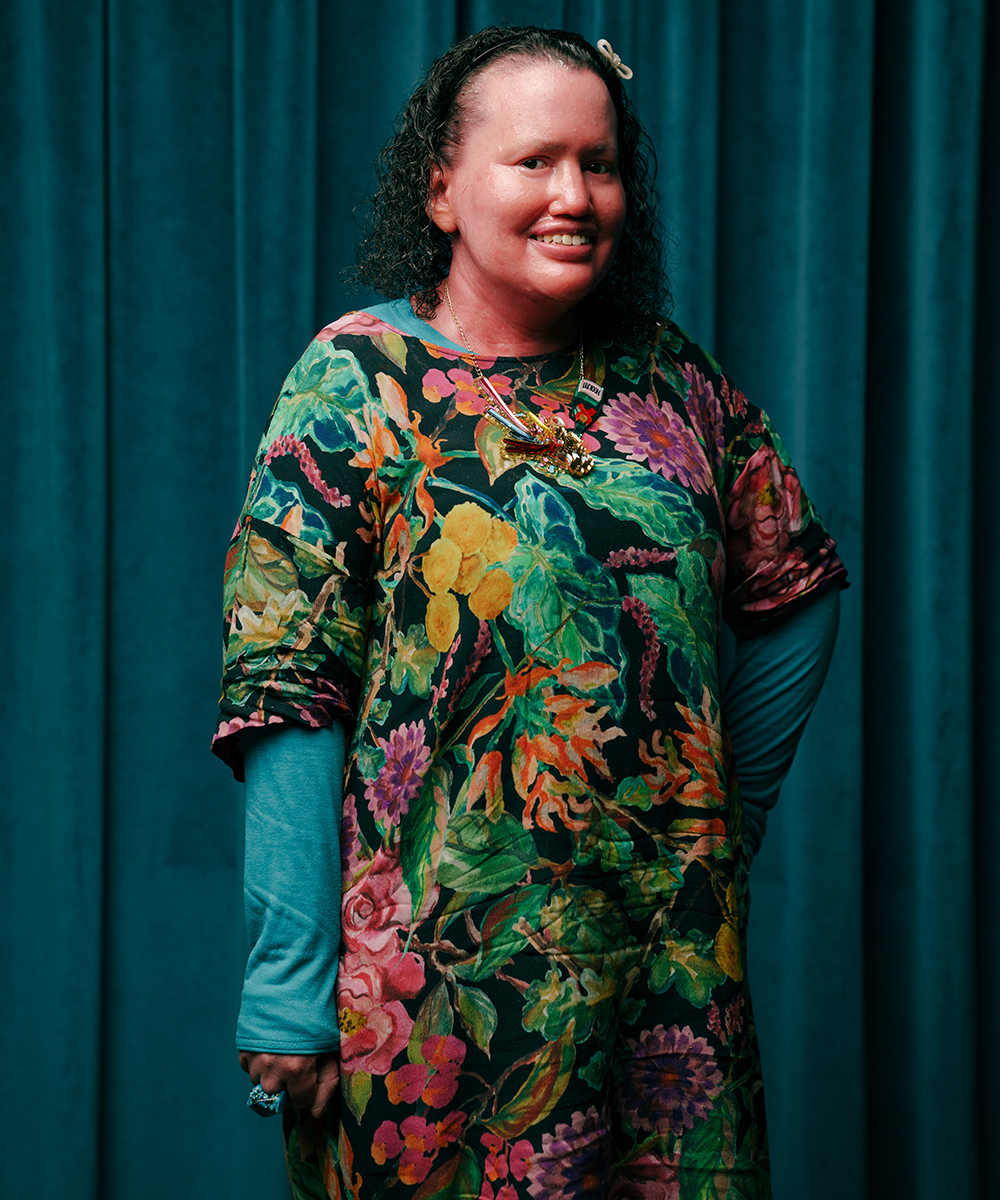 The quick shift to digital meant that for many disabled people, who were already isolated prior to the pandemic, they finally had access to art and events. The pandemic meant that for the first time in a long time, if ever, some disabled people could see inside an art gallery, or watch a live performance. Many in person events are held in inaccessible venues that don't suit and are cost prohibitive to disabled people. But digital events can be watched from home, at a pace that suits disabled people (some people can only watch small sections of an event at a time). There was also access to Auslan, captioning and image descriptions were sometimes provided, and often the cost of digital events is significantly cheaper or free, compared to in person events.
Last year, during my role at Melbourne Fringe I chatted with Erin Kyan, Jacci Pillar, Laila Thaker, Nat's What I Reckon and Ricky Buchanan about their art practices and accessibility in digital events. It was so insightful hearing how their work changed during the pandemic, how they've benefited from the accessibility options provided, and what they'd like to see extended post pandemic.
A recent report into the impact of Covid-19 and the arts found that, "Audiences are cautiously optimistic as summer approaches, but many uncertainties remain". Some of the findings were:
94% of audiences are double vaccinated
63% of audiences won

'

t attend large theatre events unless proof of double vaccination is required
49% of audiences won

'

t attend large events unless masks are mandatory.
The research also found that many disabled people would prefer that hybrid events continue—that is, a mix of digital and in person events. From the report: "Many audiences support hybrid models that offer greater flexibility and accessibility as we transition to a 'COVID-normal' Australia."
Personally, the pandemic has meant that I have received far fewer comments, stares and ridicule from strangers. I had a reprieve for months. I have a rare severe skin condition called Ichthyosis that makes my skin very red and scaly, especially my face—and people do not hold back in asking if I am sunburnt paired with gratuitous staring and outright discrimination. Due to mask wearing, I can count on one hand the amount of questions and comments I have endured over the last 20 months. Overall, it's been a relief, and the resurgence of the staring and comments does take some getting used again now masks aren't'mandatory. I have experienced some discrimination though—by a taxi driver, while I was wearing my mask. He was scared of my face and refused to take me. I wish this didn't happen—mask or not.
And while I haven't loved working from home due to the social isolation, I have enjoyed the lack of commute, wearing more comfortable clothes and being at home longer has meant overall my skin condition has not exacerbated a lot.
I found some of the pandemic-related restrictions and processes difficult, though. While in lockdown, we were allowed to go to the supermarket, chemist, and to get takeaway food and drinks. However, due to social distancing measures, many seats in shopping centres and outside cafes were blocked off, leaving me to sit on them rebelliously, or stand in pain while I waited for a drink order. Shopping centre management and security staff were not helpful at all, and when I wrote about this on social media, many other disabled, elderly and pregnant people shared similar frustrations. Getting the vaccine as a disabled person was hard too—the paperwork involved was a bigger admin burden than for non-disabled people, and I was denied a booster shot by my GP and also a doctor at a walk-in clinic, despite having a formal letter from my doctor.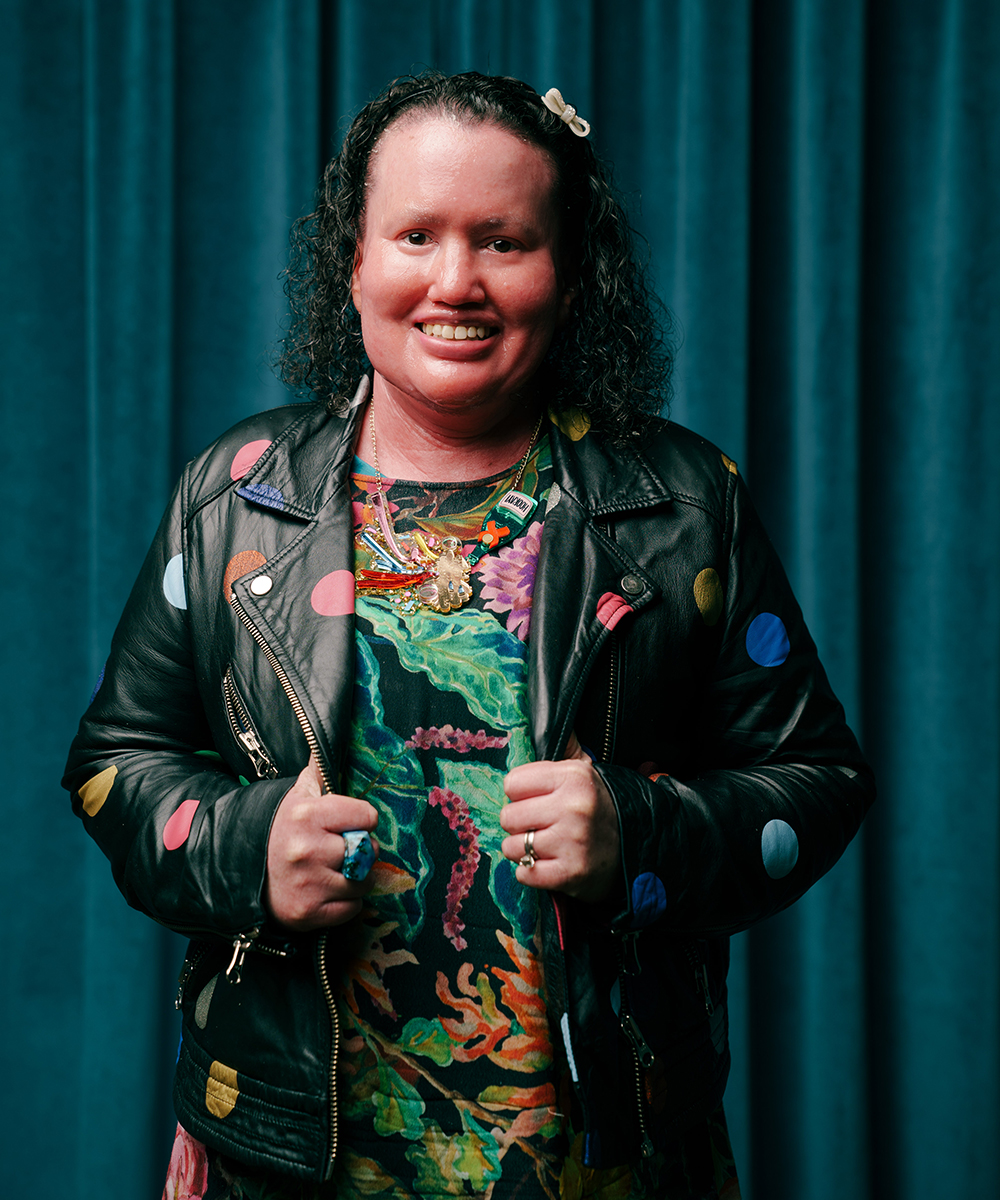 While the pandemic hasn't always been easy for me, and my disabled friends and colleagues, I don't want people to forget how we've benefited from the new way of living.
British disabled writer, Karl Knights, recently tweeted "When I said, early on in the pandemic; that accessibility would disappear when nondisabled people don't need it anymore, people said I was cynical. And now events I could attend digitally the first time are going back to being solely in person. And I hate that I was right."
Musician Eliza Hull, who spoke on a recent episode of ABC Q+A, said that working from home has been great for her as she no longer has to encounter inaccessibility in a physical workplace, and her pain and fatigue has reduced. She also addressed a question from a parent of a disabled adult—who said that her daughter has been isolated by her workplace since working from home, and she's been advised not to return to work due to OH&S reasons. Eliza said that this is discrimination. And I agree, we must ensure disabled people are fully included in the workplace, which means being given the option to work from home or work in the office if we want.
We must ensure disabled people are planned for and included in all types of emergency management—and we must continue to provide the accessibility that we saw during the COVID lockdowns. Despite disabled people requesting access provisions like working from home, and online events, for years, it seemed to only be made possible when the whole world needed it. It felt like disabled people's needs weren't heard until now. Hybrid events must continue—that is, having live streamed events, the option to zoom in as performers and presenters, and the ability to work from home.
The pandemic has shown the world just how resilient and enterprising disabled people can be—and this needs to be recognised beyond COVID.
Carly Findlay is a writer, speaker, appearance activist and arts worker, and a proud disabled woman. Follow her here.
Image Credit: Sam Biddle