Cairns is known for three things: The tropical climate, beautiful beaches, and diverse dining scene. We've taken it upon ourselves to explore the latter and uncover the best eateries, cocktail bars, waterfront dining and cosy cafes Cairns has on offer.
Whether you're a true local in the mood for a nosh or travelling through with a craving for five-star service, you gotta eat. Skip Maccas and treat your tastebuds at the best restaurants in Cairns.
Flynn's Italian
There's no question about it: Flynn's Italian by Crystalbrook is easily one of the best restaurants in Cairns. Promising a unique fusion of the region's best local produce with Italian flavours, this communal dining experience is sure to be a hit with all ages. Open for both breakfast and dinner, be sure to book a table so you can indulge in Flynn's quintessential Italian spread—and be sure to order the tiramisu for dessert.
Tamarind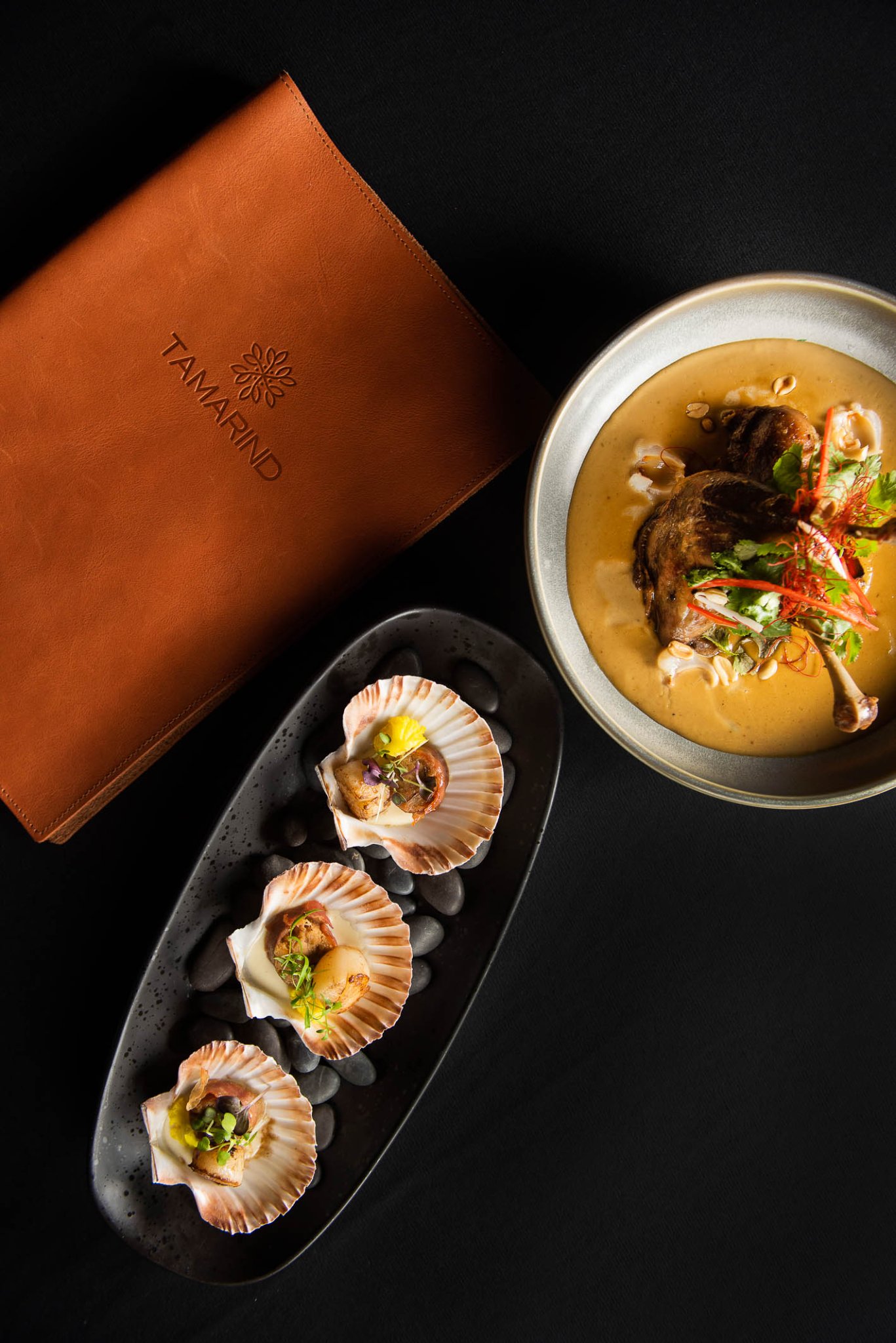 Hungry for a flawless culinary experience? Tamarind Restaurant is waiting for you with their coveted Chef Hat Award in hand. Serving up impeccable dishes that they like to call 'Australian Freestyle', their edible creations aren't hemmed in by culture or cuisine—only flavour. Absolutely everything on their elevated three-course menu is divine, but for the love of carbs please do yourself the favour of ordering a side of their duck fat potatoes.
Salt House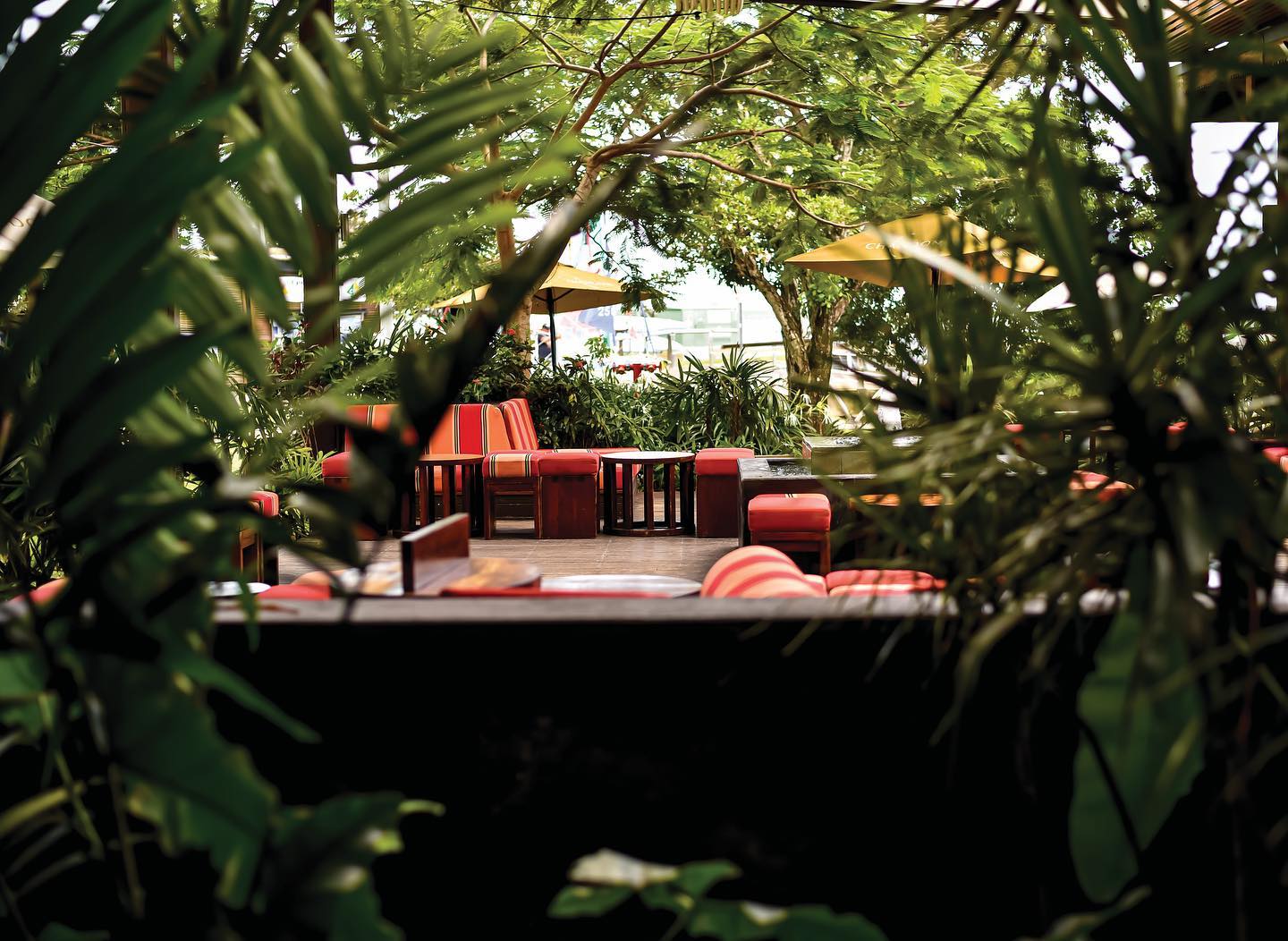 Let's talk waterfront. If you're dipping into Cairns to catch the shimmering horizon at sunset while you graze on quality seafood or succulent steak, Salt House is your best bet. You simply can't beat their dry-aged tomahawk steak cooked over coals and served with a view. The interiors aren't too shabby either, boasting a custom-built Argentinian wood-fired grill in the heart of the restaurant.
Bellocale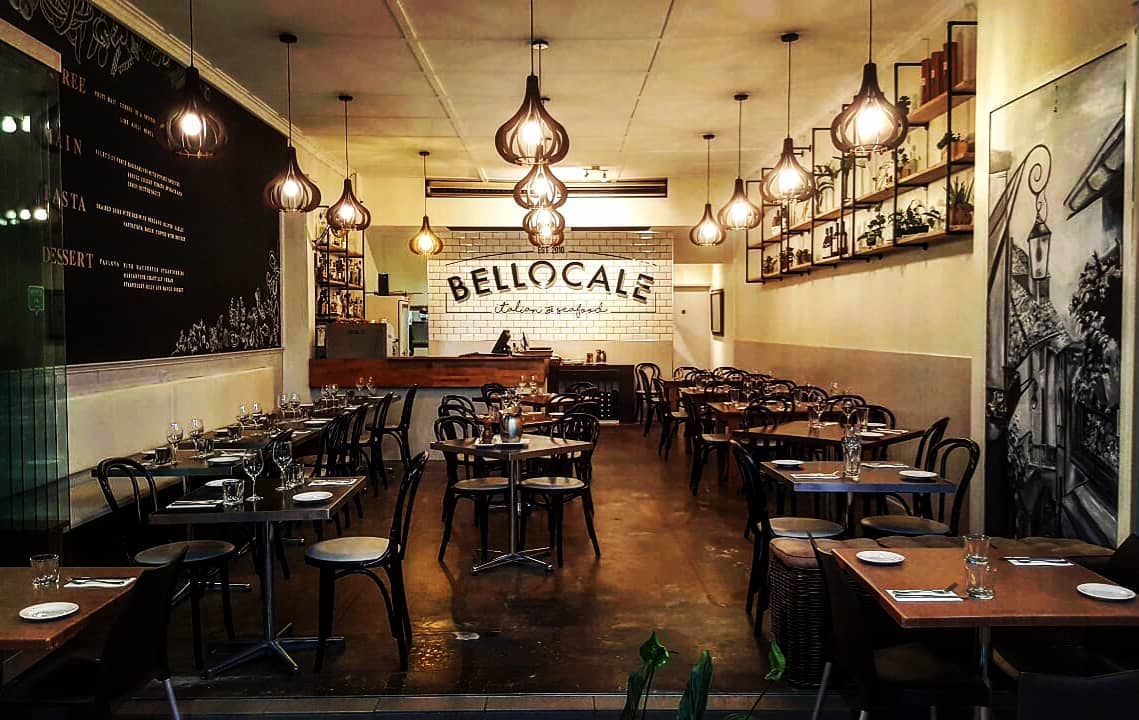 There's nothing better than locally caught fresh seafood. Well…nothing except for locally caught fresh seafood that is then tenderly and expertly prepared in a series of traditional Italian dishes. That's exactly what you'll find in the family-owned Cairns favourite, Bellocale Italian and Seafood. We're talking ravioli filled with blue swimmer crab and pappardelle bugs, plus a selection of non-seafood Italian favourites cooked to perfection.
NOA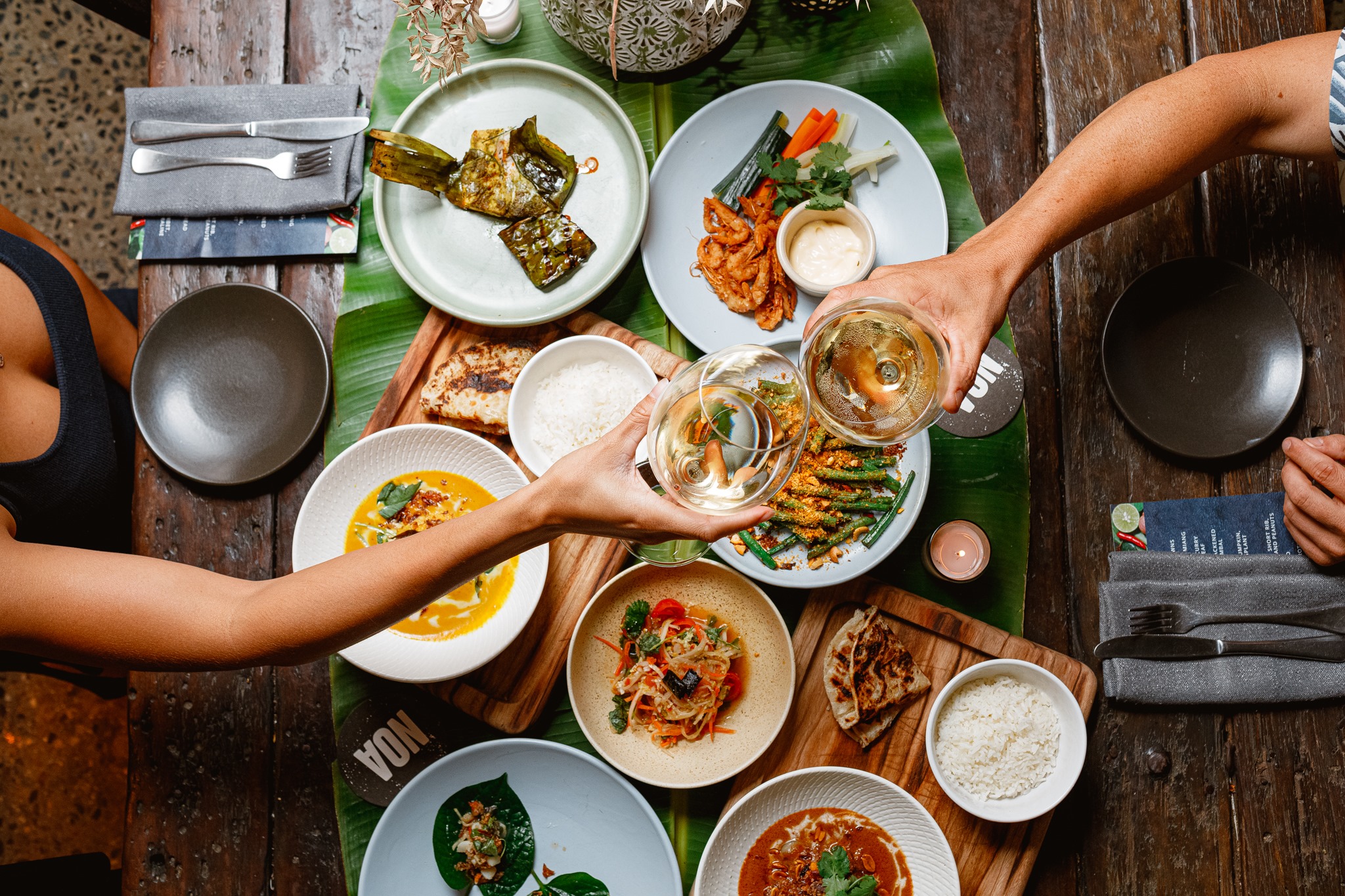 Indecisive eaters rejoice, NOA has created your dream tapas spread and is serving it up in Cairns daily. While they do have a selection of delicious mains, the best way to order here is to opt for a selection of small dishes, from breaded tiger prawns and green harissa scallops to warm focaccia and smoked chicken wings. It's all designed to share of course—or not.
Guerilla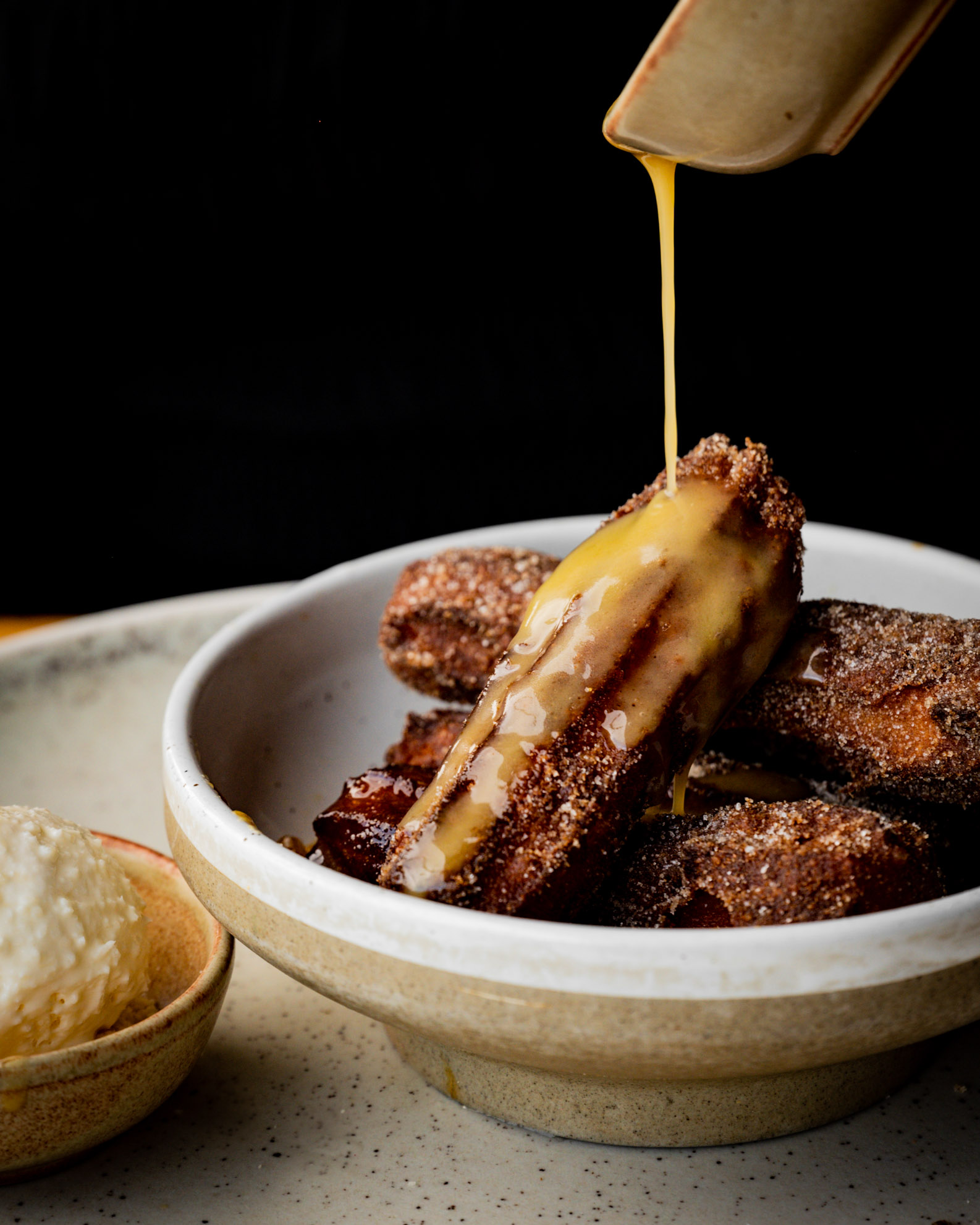 Think traditional Mexican dining with a modern spin and you have Guerrilla. Expect all your faves, from tacos to enchiladas, taken to the next level with Guerrilla's signature flair. The real stars of the Cairns restaurant has to be their impressive cocktail collection. From the dried citrus-topped Hibiscus Margarita to the much-loved Spicy Davidson featuring plum gin, tequila, habanero, rhubarb and agave, you'll need a designated driver for this one. Once you're sufficiently fed and watered, fill that last morsel of room in your stomach with their unbelievable churros served with chilli chocolate sauce.
Palooka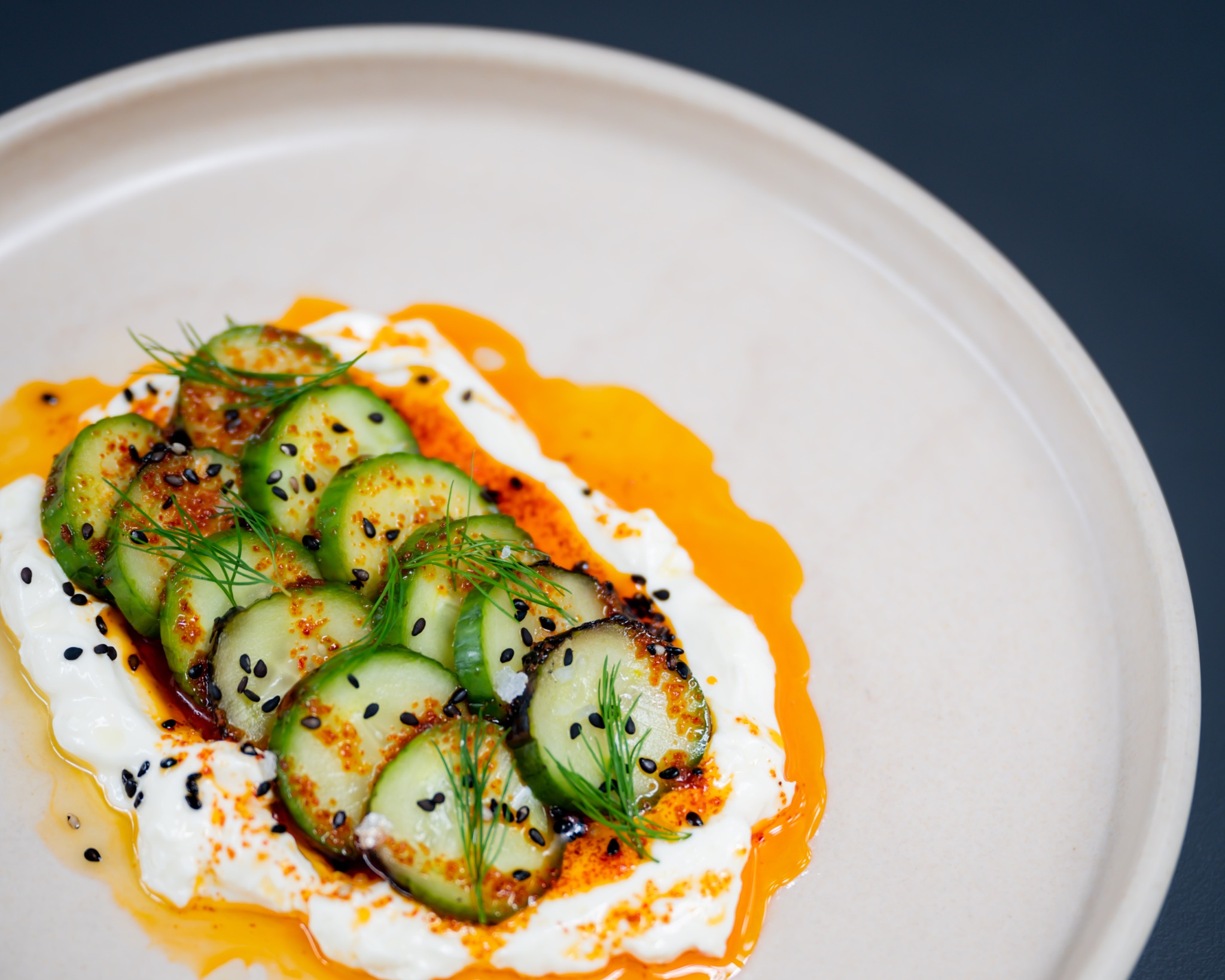 Craving a showstopping crème brulee on a Saturday arvo? Book an afternoon sesh at Palooka. Serving up modern Euro dining at its finest, Palooka is the prime location for a pre-sunset day drink with delicious bites to match. Their tapas-style Afternoon menu is packed with all the flavours you could desire to accompany your tap beer or spritzer, from duck pate, white anchovy fougasse and oysters, to mac 'n' cheese and bread and butter pudding.
Ganbaranda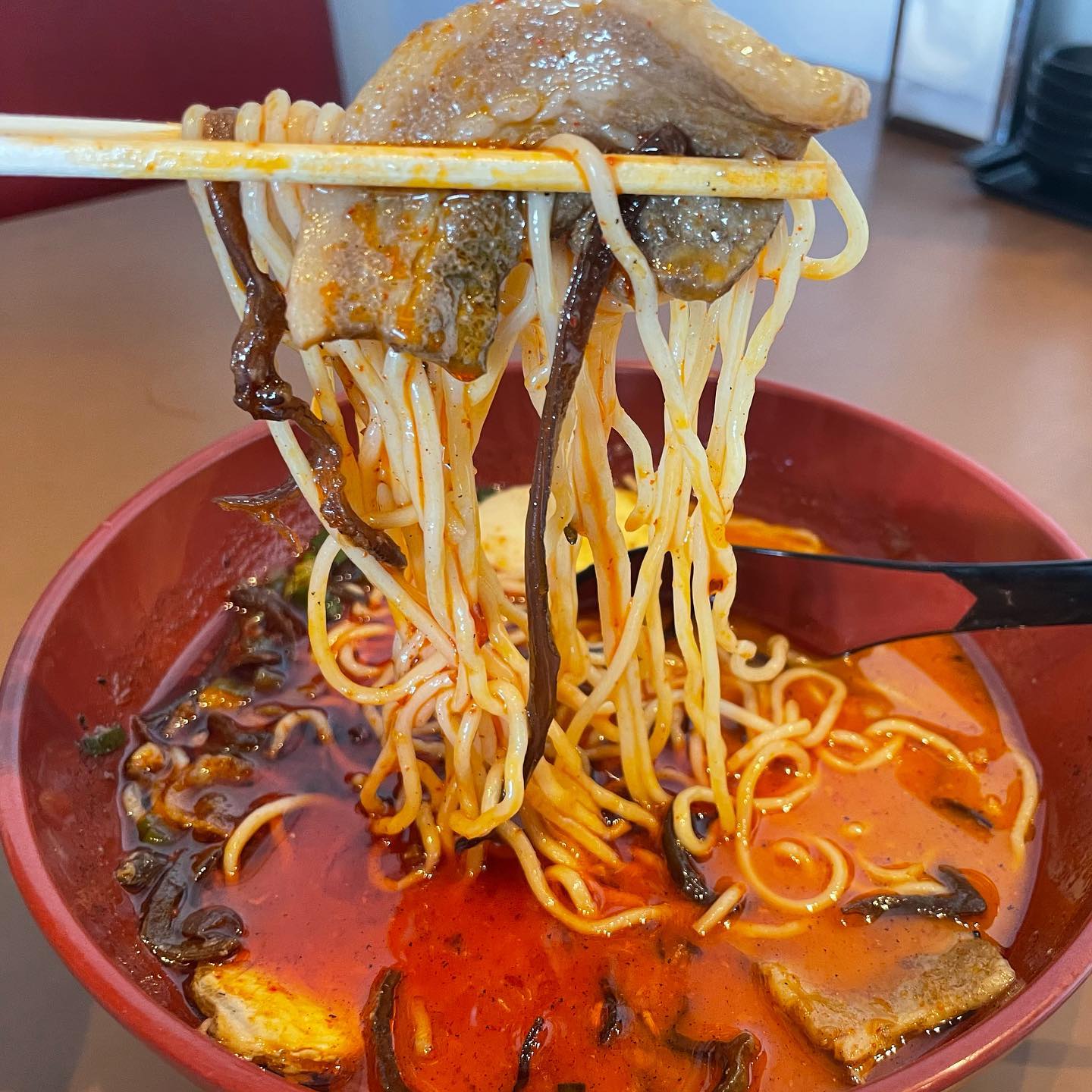 Fancy a ramen? Ganbaranda has been serving up Japanese-style noodles for over a decade, making them the bonafide Cairns experts in all things ramen. On top of the usual deliciousness of various classic ramen toppings atop perfectly cooked noodles in pork broth, you'll also find a dedicated veggie menu championing their mouth-watering tofu puffs. Run, don't walk.
CC's Bar & Grill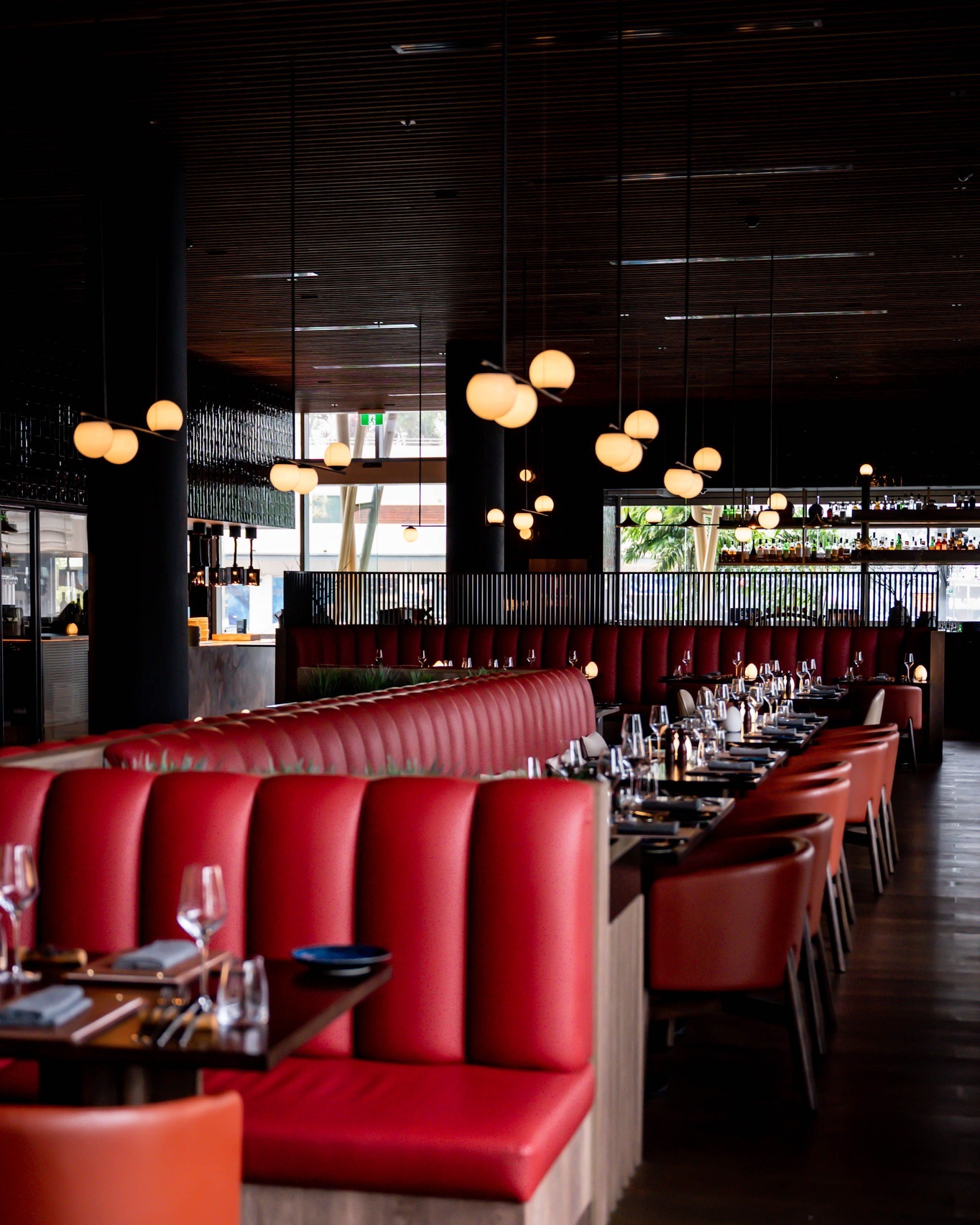 Did you know that Crystalbrook farms all of their own beef at their own cattle station, three hours inland from Cairns? Neither did we. But when we found out, we were even more excited to dine at CC's Bar & Grill by Crystalbrook—and it did not disappoint. This place has seriously bougie steak house vibes, complete with its very own dry-ageing room displaying all of their delicious Crystalbrook Signature Beef. Any steak you order is going to be *chef's kiss* but when it comes to sides, make sure to order up on creamy truffle mash and onion rings. Sensational.
Paper Crane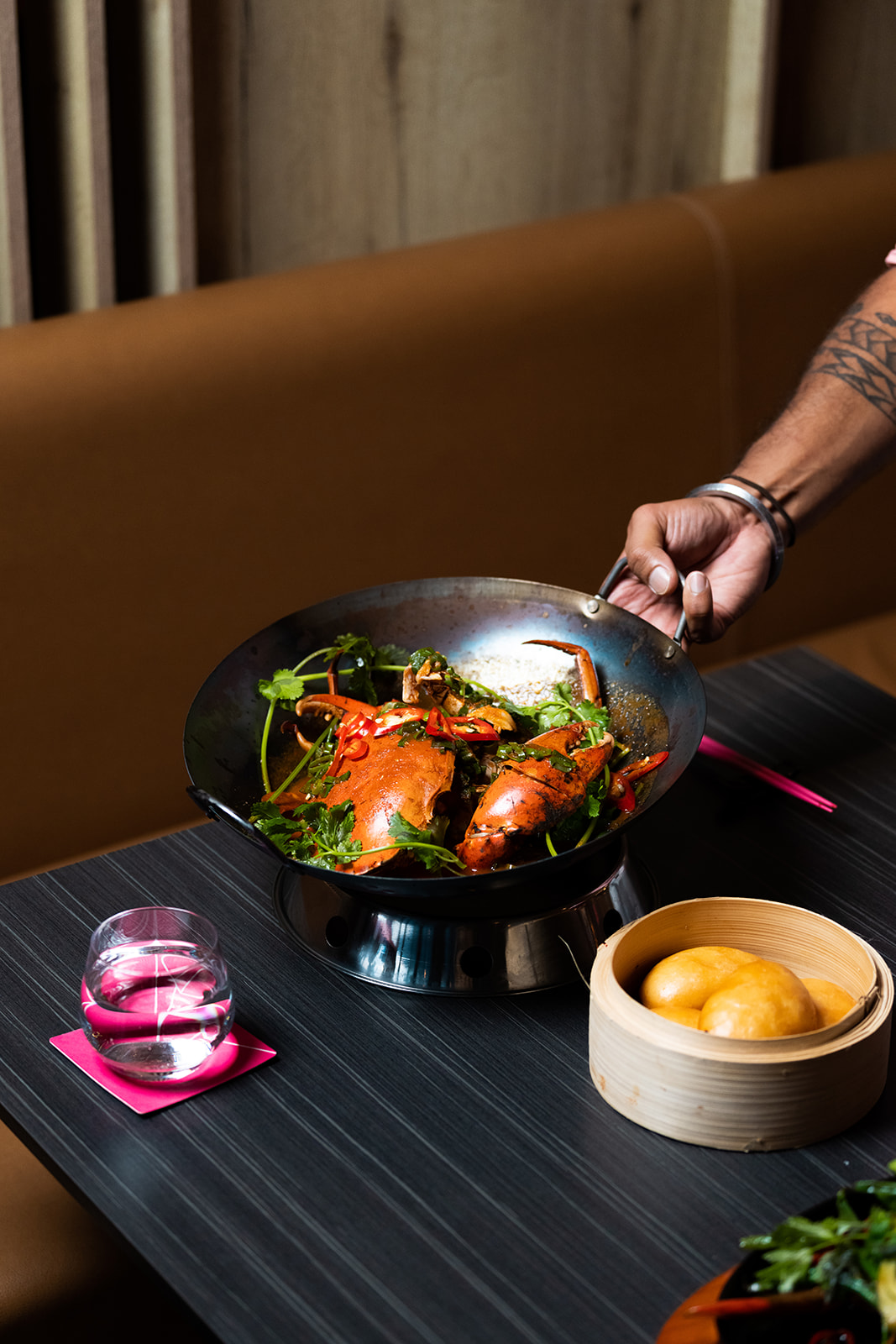 If you love fresh and delicious Asian cuisine, look no further than the stunning waterfront restaurant, Paper Crane by Crystalbrook. The menu is designed to share and includes a range of mouth-watering small, medium and main-size dishes along with sides. Our recommendations? You can't leave without devouring the mud crab fried bao buns and their green curry chicken dumplings.
Waterbar & Grill
Waterbar & Grill makes the bold claim of being Cairns' ultimate steakhouse and we can't disagree. Whether you're dropping by for a casual lunch by the waterfront or hunting down the best cut of meat in town, Waterbar won't disappoint. Before you slice into their vast selection of premium-grade steaks, order an entree of their Brie & Biltong Bruschetta and thank us later.
Rocco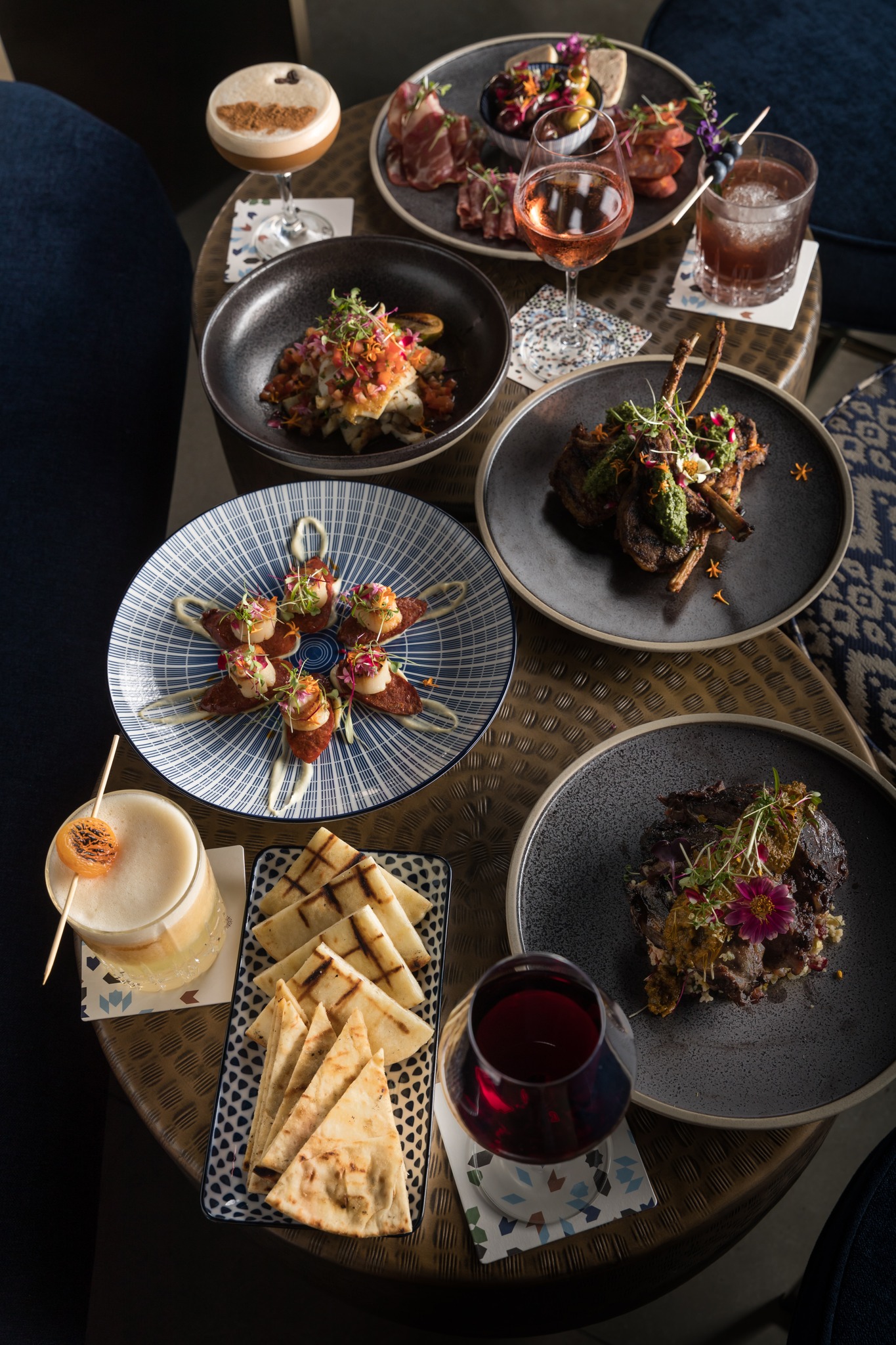 Offering 270-degree panoramic views of Cairns and the Coral Sea, Rocco by Crystalbrook is the city's highest rooftop bar and restaurant. Sitting atop Crystalbrook Riley, it's perfectly positioned for travellers staying at the luxury 5-star hotel. The Mediterranean-inspired menu is packed with plenty of sophisticated cocktails, not to mention a stellar champagne menu best enjoyed in the gentle glow of sunset.
Ochre Restaurant & Catering
Known as the most highly awarded restaurant and catering company in Cairns, The dishes served up at Ochre are things of pure beauty. While definitely worth a feature on your Insta, they also pack tonnes of flavour, making daring culinary choices with sustainably sourced and grown Australian regional produce.
Nunu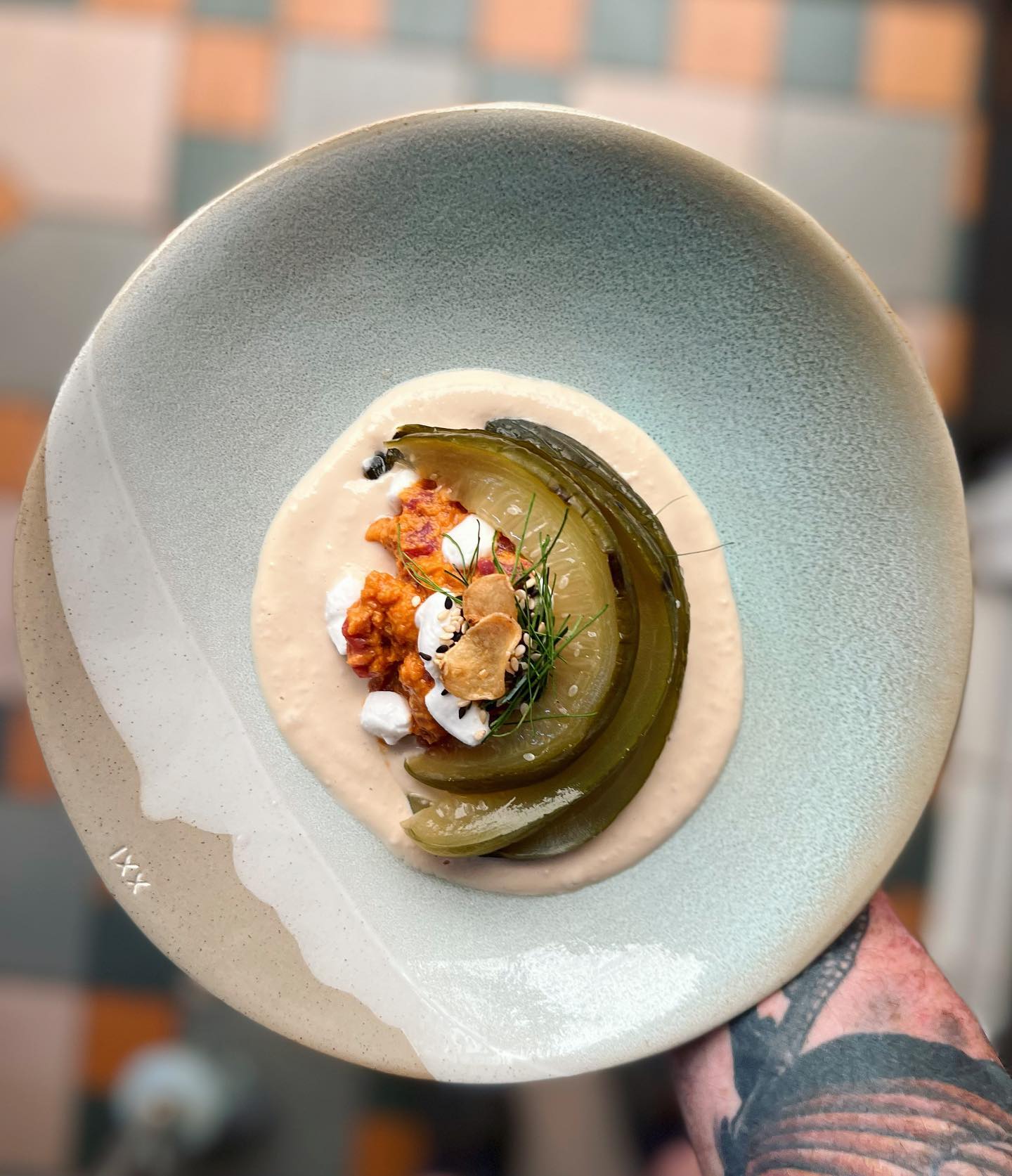 Truly one for the chilled traveller is Nunu. The epitome of beachfront dining, Nunu boasts unbelievable views of the Coral Sea. You can even sometimes book a table on the beach itself and feast on unique, award-winning Australian dishes, surrounded by palm trees while you dig your bare feet into the sand.
Dundee's Restaurant
For a seafood tower that will keep you satisfied into next week, head to Dundee's Waterfront Dining. Their goal is to celebrate modern Australian cuisine with an experimental and downright delicious menu featuring everything from tender Aussie beef to kangaroo, crocodile, and emu served up in gourmet dishes. Dundee's also has a location in the Cairn's Aquarium where you are surrounded by walls of marine life as you dine.
Not sure where to stay? Check out the best Airbnbs in Cairns right here.
Image credit: Crystalbrook, Tamarind, Salt House, Bellocale, NOA, Guerilla, Palooka, Ganbaranda, Nunu