It turns out that having Brisbane's dining scene on lock wasn't enough for the crew behind the holy trinity of Same Same, Agnes and Honto—because there's always room for more. That 'more' has now arrived in the form of Bianca, a stunning new Italian restaurant just off James Street in Fortitude Valley.
If you've been on Instagram at all in the past few days, you've no doubt already seen the stories—it seems half of Brisbane had a booking on opening weekend (this writer included). So does it live up to the hype? Of course it does—this is the team that had lines around the block waiting to buy pastries at Agnes during lockdown, after all.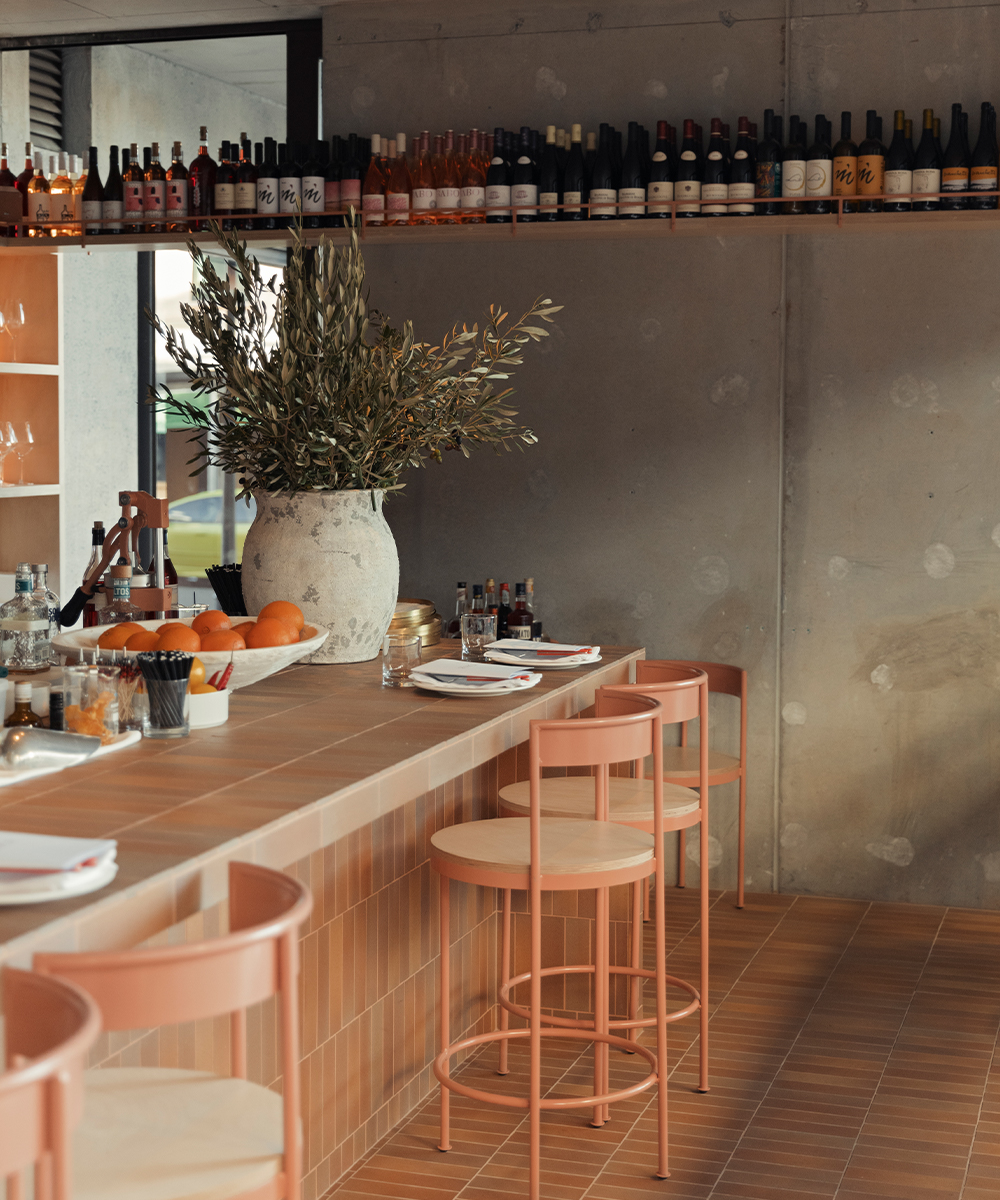 Taking over the spot almost right next to Same Same by The Calile Hotel, Bianca (named for Bianca Marchi, partner to Tyon Simon, one of the owners) is a peach-hued stunner. Terracotta tiling covers almost every inch of the venue, including the massive central salumi bar surrounded by stools, while the ceiling—lined with a perimeter of wine bottles—is covered by metal gridwork (pink, of course). The open kitchen can be seen from almost every corner, with a view right into the massive wood-fired oven, and terracotta pots stuffed with olive tree branches give the whole space a Mediterranean feel.
The best seats in the house are undoubtedly the counter stools around that salumi bar, where you can watch the kitchen team at work slicing up plates of mortadella, prosciutto and salami, and artfully assembling antipasti plates like creamy burrata, marinated mushrooms and pickled fennel. It's all too easy to over order from the snacks menu, but while you might be tempted to just order endless plates of cheese-topped focaccia, freshly shucked oysters and crispy calamari, be sure to save room for the main event.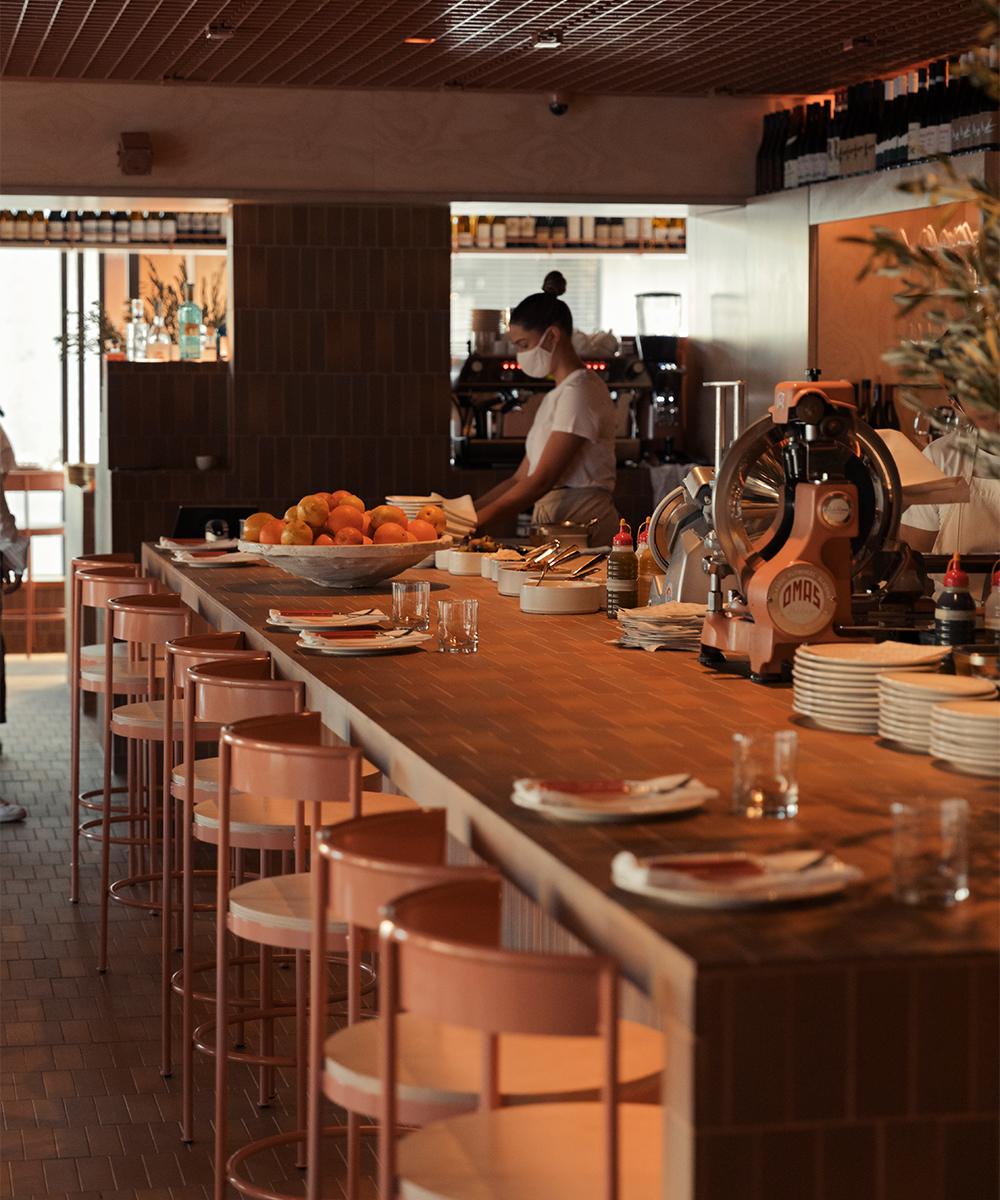 It wouldn't be Italian without pasta, and pasta there is—the fresh, light, flavoursome kind with just a few ingredients, as all good pastas should be. We opted to pile cheese on cheese with the ricotta-filled agnolotti on a bed of fermented pumpkin and burnt butter, and the maccheroncini alla gricia, basically a fancy mac 'n' cheese with guanciale, but you might prefer the pappardelle lamb ragu or spaghetti alla chitarra with prawns.
For those with the willpower to skip over the pasta section, there are a handful of main dishes, including a crackling-edged porchetta alla Romana, and the epic Bistecca alla Fiorentina, a massive T-bone steak to share. Pair them with sides like grilled broccolini with almond cream or crisp garlic and rosemary potatoes.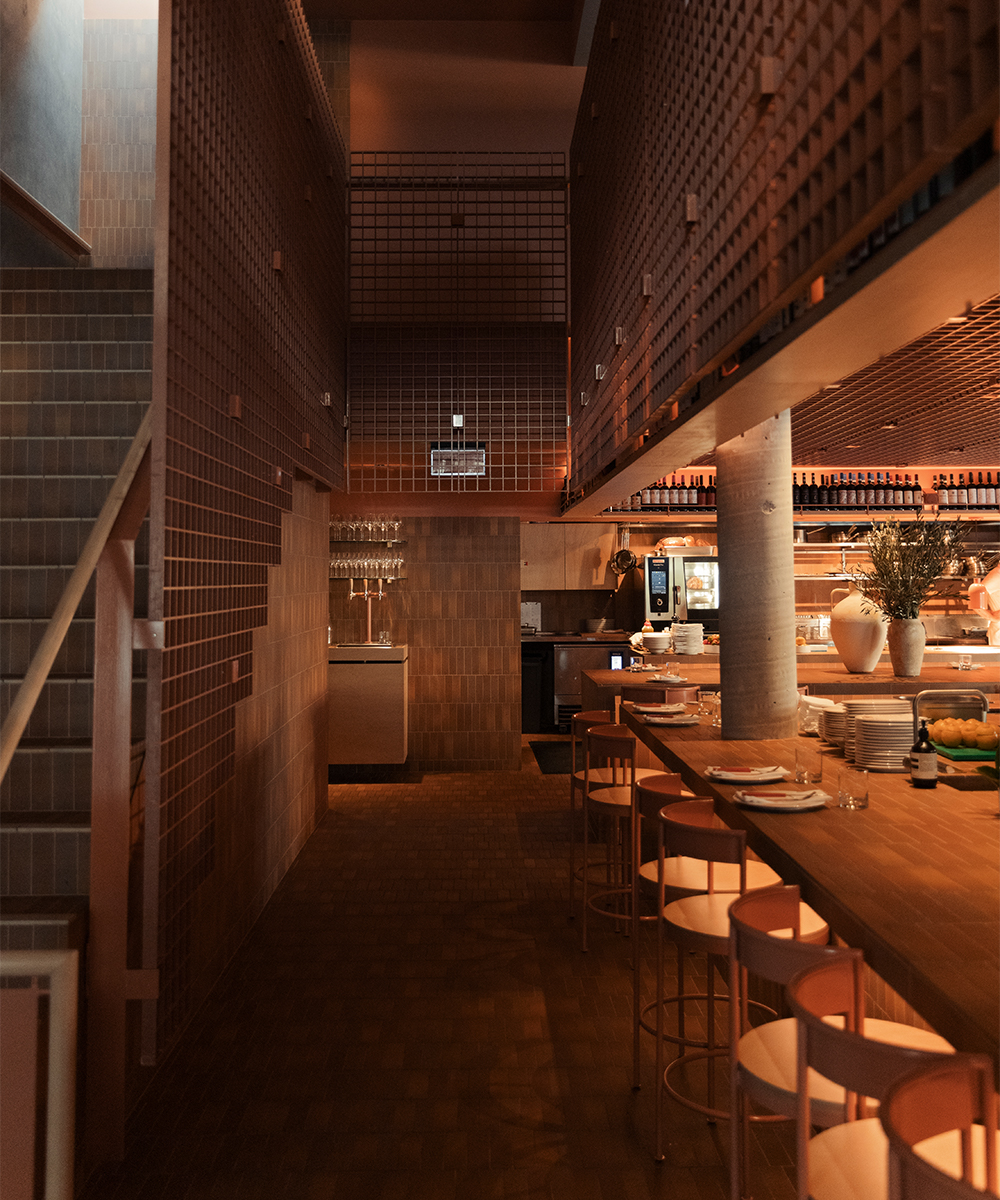 If you did nab one of those counter stools, you'll definitely be ordering dessert after watching doughy bombolini get stuffed with gelato, and delicate lemon sorbetto-filled lemons get perched on bowls of ice in front of you for an hour—you have been warned.
All this plus an Inglorious Basterds-themed cocktail menu (don't ask us why), a lengthy list of wines and a handful of negronis that feature spirits bottled in the 50s, 60s and 70s (yes, they will cost you a pretty penny)? You should already be booking a table. Find out everything you need to know here.
Love Italian? Check out the lasagne drive-through that just hit Brisbane.
Image credit: Grace Elizabeth Smith