If you have ten bucks, you are rich with dining options that will save you from hitting up the closest drive-thru and settling for sad fast food. If you know where to look, Brisbane has some impossibly fine feeds for any penny pincher, so we've compiled the ultimate list of 10 cheap eats in Brisbane that will make the wait until payday just that little bit easier.
Hai Hai Ramen
Paddington
An early week bargain to help cure those Monday (and Tuesday) blues, Paddington's Hai Hai Ramen dishes up $10 bowls of ramen every Monday and Tuesday between 5pm and 6pm. That's right, a massive bowl of slurpable ramen for just a tenner (so you'll have spare cash to splash on their irresistible miso corn).
The Bagel Boys
Brisbane City
Whether you're rushing to work in the morning or trying to keep up on that saving rather than spending spree, The Bagel Boys has you and your wallet covered. Serving up a whole heap of tasty filled bagels that will cost you no more than $10, The Bagel Boys is the perfect grab-and-go lunch option that will be sure to become your new regular spot.
Banh Mi Factory
Newstead and Zillmere
Regarded by many as the best banh in town, Banh Mi Factory's fresh, fluffy rolls packed with tasty ingredients come in at an easy $9.50. Choose from char-grilled chicken, pork, beef (or a mix) or tofu to pair with the house-made mayo and pate, pickled carrots, crispy cucumbers and fresh coriander (and don't forget the fresh chilli).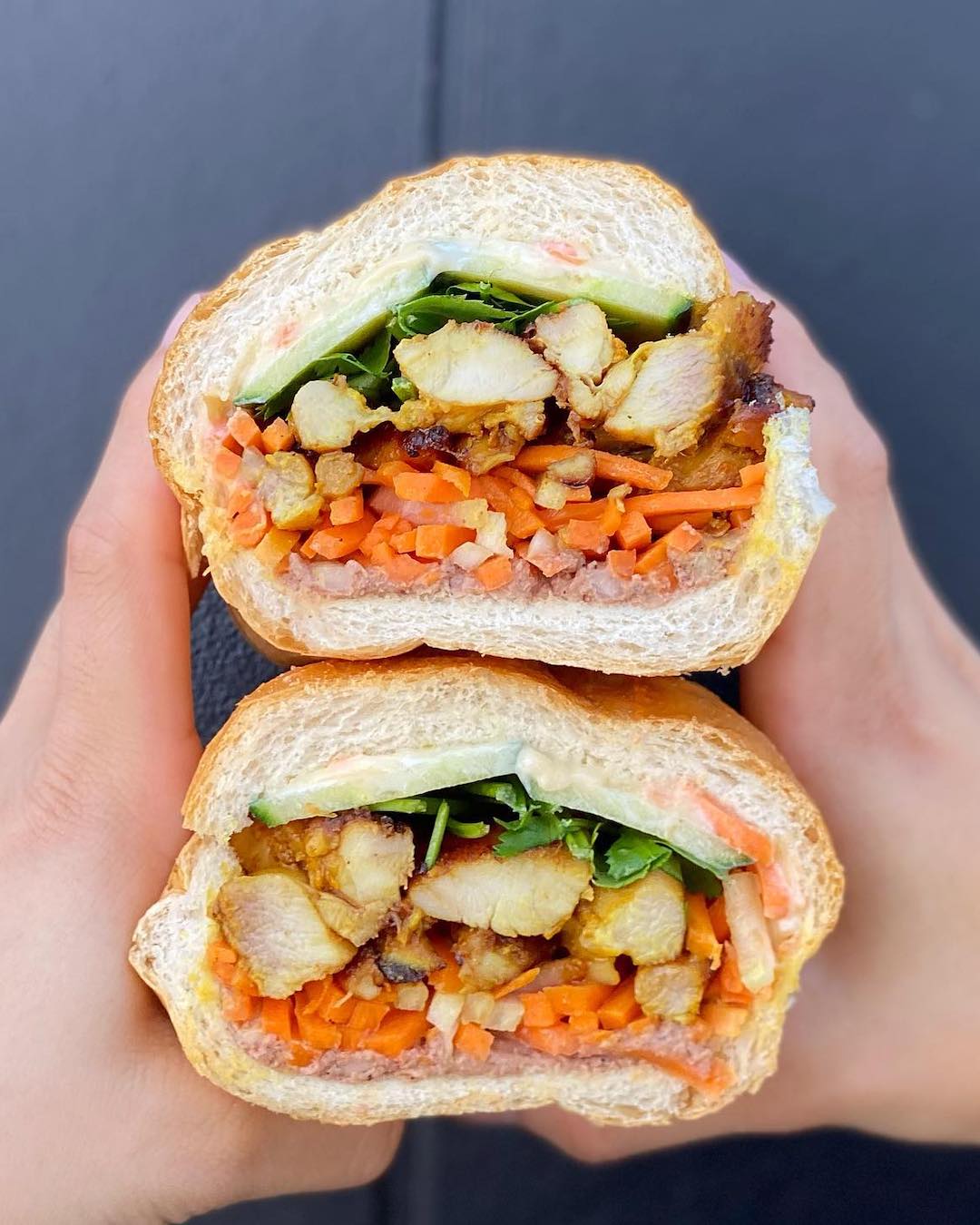 Remy's
Paddington
If there's one thing we love, it's options. Remy's has you covered, with half-price veggie burgers every Tuesday (which comes out at just $7—so you'll even have coin left over to add on avocado), and $5 popcorn chicken or fries available between 5pm and 6pm every weekday.
Red Hook
Brisbane City
Bless Brooklyn... and bless Red Hook for their $10 Tuesdays, when you can grab a Brooklyn cheeseburger, Grandmaster Flash burger, or NYC dog for a tenner. Laneway vibes for less than a pineapple? We're on.
Govinda's
Various Locations
If you're looking for a healthy alternative that's not just spinach leaves, cucumbers and few cherry tomatoes, you can never go wrong with the delicious and nourishing vegetarian food on offer at Govinda's. For just $10, grab yourself a plate piled up with jasmine rice and your choice of veggie curry or double up with two serves of their insane koftas with herby chutney... if you know you know.
Fritzenberger
Various Locations
Speaking of burgers, we all know and love Fritzenberger. Their member benefits include $10 burgs on Monday, two-for-one burgers on Tuesdays and, lucky last, 50-cent wings on Wednesdays, available as eight, 16, or 24 wings. Now that's a club we'd be happy to join.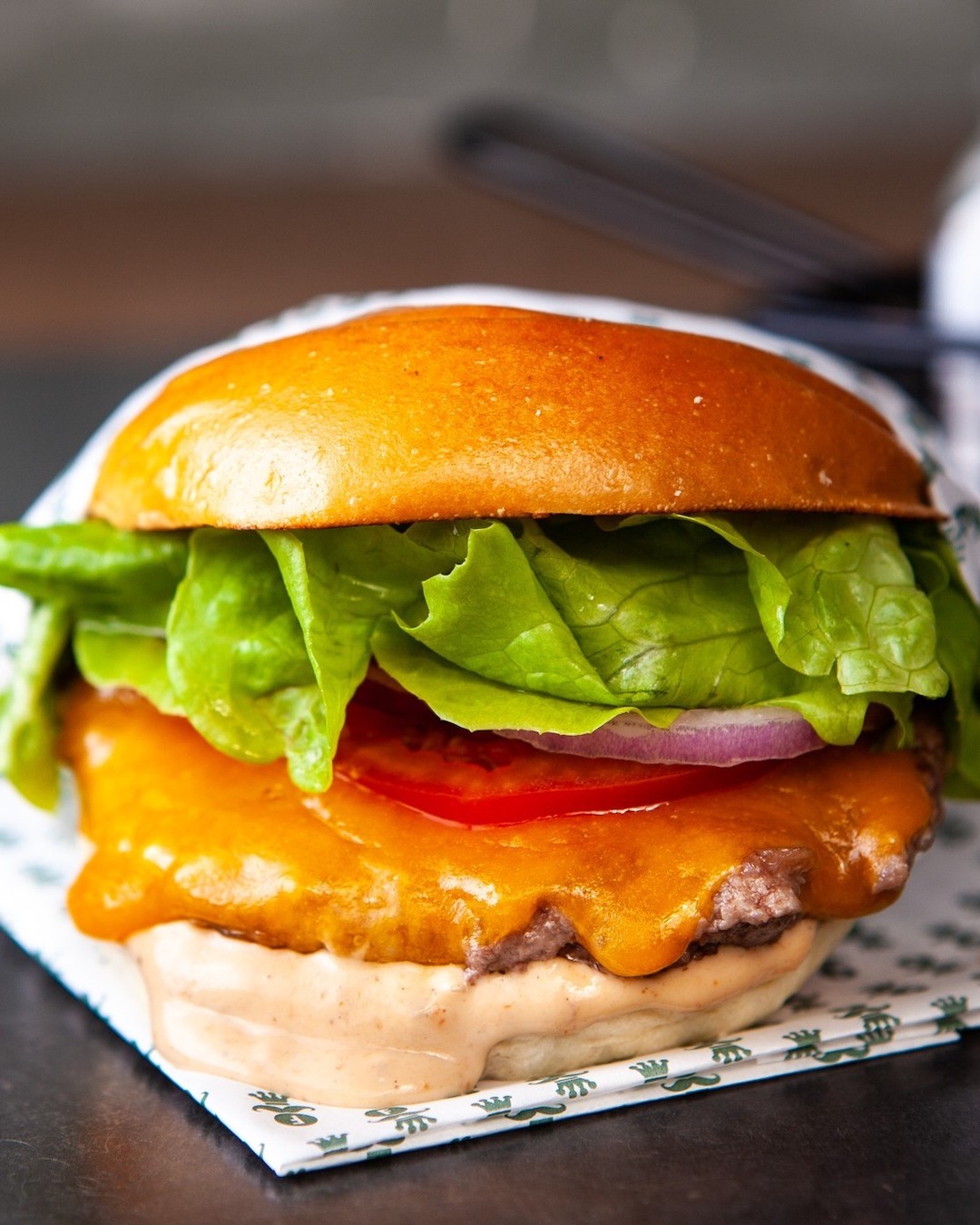 Bird's Nest
Toowong
Few things could improve Monday as effectively as fried chicken, so Bird's Nest's Toowong location offers an epic deal to brighten the start of your week: three pieces of karaage chicken, three chicken wings, a piece of chicken katsu and fries for just $9.90. Suddenly, the week is looking up.
Big Roddy's Rippin' Rib Shack
South Brisbane and Fortitude Valley
Shout out to Roddy for keeping us fed when we've been getting spendy. You can visit this no-frills, American-inspired eatery for a $10 ribwich on Mondays or $10 chicken burger on Tuesdays (both lunch only), $1 wings on Wednesdays, $10 cheeseburger on Thursdays or $10 dirty fries on Saturdays (also both lunch only). Thanks, Rod.
Melt Brothers
Brisbane City
Transporting delicious comfort food from the alleyways of New York right to Brisbane CBD, Melt Brothers is your destination for an insane grilled cheese sandwich—and pretty much the whole menu is less than a tenner, like the signature Triple Cheese for just $6.50, and their M.C. Cheesy toastie filled with mac 'n' cheese and maple bacon for $9.95.
If you're looking for something to do after your cheap meal in Brisbane, check out these things to do.
Image credit: The Bagel Boys, Banh Mi Factory, Fritzenberger