Is your back pocket looking a little thin? Maybe you've got a big holiday coming up and you're on a budget? Uni students, we know you're out there too. There can come times when looking for a way to spend the day becomes shrouded by price tags, booking fees or monetary exchanges of some kind. Despite what you might think, Brisbane has a smorgasbord of free things to do that are still entertaining and exciting, as well as being a surefire way to get outside, catch up with friends or craft a new hobby.
We've compiled some of the best free things to do in Brisbane, ranging from indoors to outdoors, laidback to active.
Check Out Brisbane's Street Art
Brisbane might not be as plastered in art as Melbourne, but it's still got some epic work splashed on walls across the city. You can find the bright work of local legends from South Brisbane all the way to New Farm, it's just a matter of keeping your eyes peeled. Whether you're out to simply spot and snap, or you're a street art fanatic, walls are always going to be free to stare at, so why not give your eyeballs a bit of colour to eat up? Find Brisbane's best street art here.
Hike Up Mt Coot-Tha For City Views
Cities are a special kind of environment that, when you're in them, let you look up the glass walls and feel small. But take a step back (and a few steps up) and you can take in Brisbane from afar, from the top of Mt Coot-Tha. Although you can just drive up to the top, no walking required, if the idea of that kind of trek is too much, you can also scoot over to Windsor's hidden gem, Eildon Hill, and get a closer city view (best at night) without the crowds of tourists and cyclists.
Take A Dip At Enoggera Reservoir
If you want to paddle around for free, but the beach is too far away, and the neighbours won't let you use their pool, look no further than Enoggera Reservoir. Tucked amidst the bushland behind the Walkabout Creek Discovery Centre, this reservoir isn't quite a beach, but it flourishes with lily-pads, fresh water and the occasional turtle. Take a picnic or even borrow a kayak and make a whole day of it.
Eye Up Fossils At The Queensland Museum
Whales that hang from the ceiling and a ginormous replica of a muttaburrasaurus? Yes please. The Queensland Museum, not just a destination for school excursions, always has a heap of free exhibitions on, not to mention a garden full of giant dinosaurs. There's a prehistoric or mammalian friend for everyone, and afterwards, you can see what's on just across the way at GOMA.
Let Loose At Green Jam
Soundtrack your Friday evening with established and emerging artists from South East Queensland showcasing their talent on the Melbourne Street Green for Green Jam. Starting from 5.30pm, ease your way into the weekend with jazz, classical, folk and contemporary rock music, all brought to you under a festoon of lightbulbs and chilled vibes.
Visit The City's Clock Tower
With clock hands that are three metres long, and a 4.3 tonne bell that rings every hour, Brisbane's Clock Tower contains some seriously cool stats, as well as the oldest working manual elevator in Australia. Best of all, you can see it from a different angle with free guided tours every 15 minutes from 10.45am to 4.45pm daily. Get yourself a different view of Brisbane from the observation deck, with the added bonus of never losing track of time.
Go Bouldering At Kangaroo Point Cliffs
If you're a rock climbing fan, novice or professional, Kangaroo Point has some of Brisbane's best natural rock walls to scale, all in the easiest way possible. Simply put, don your best climbing attire, rock up (pun intended) and start climbing—only across, not up (unless you're properly equipped with ropes and harnesses). Kangaroo Point is also a notorious city-viewing spot, perfect for watching the sun go down over the water, and waiting for the art installations to light up around you.
Spot Koalas At The Daisy Hill Koala Centre
With daily wildlife officer talks, a large outdoor koala enclosure and interactive displays, the Daisy Hill Koala Centre is a great place to learn about koalas and their conservation. Visitors can take in the koalas from multi-level viewing platforms, as well as the other native animals that call the park home. And yep, entry is totally free.
Trace The Brisbane Heritage Trail
Journey across a range of sites and uncover Brisbane's early convict history and military presence in World War II, amongst other things, as you trace the 26 points of the Brisbane Heritage Trail. Working its way from Queen Street to City Hall, and all through the CBD, you can walk at your own pace, simultaneously learning and discovering Brisbane at the same time. A free afternoon activity AND a history lesson? That's what we call double whammy.
Walk The Streets Of Old Petrie Town
Old Petrie Town is one of Brisbane's historical gems, a place where you're transported to the 1930s, even though you can still post on Instagram. Wander through the streets and take in the old-timey happiness of the ramshackle houses, traditional shopfronts and goods, and the feeling of peace. Entry is free, and you can take your dog, so what's to lose?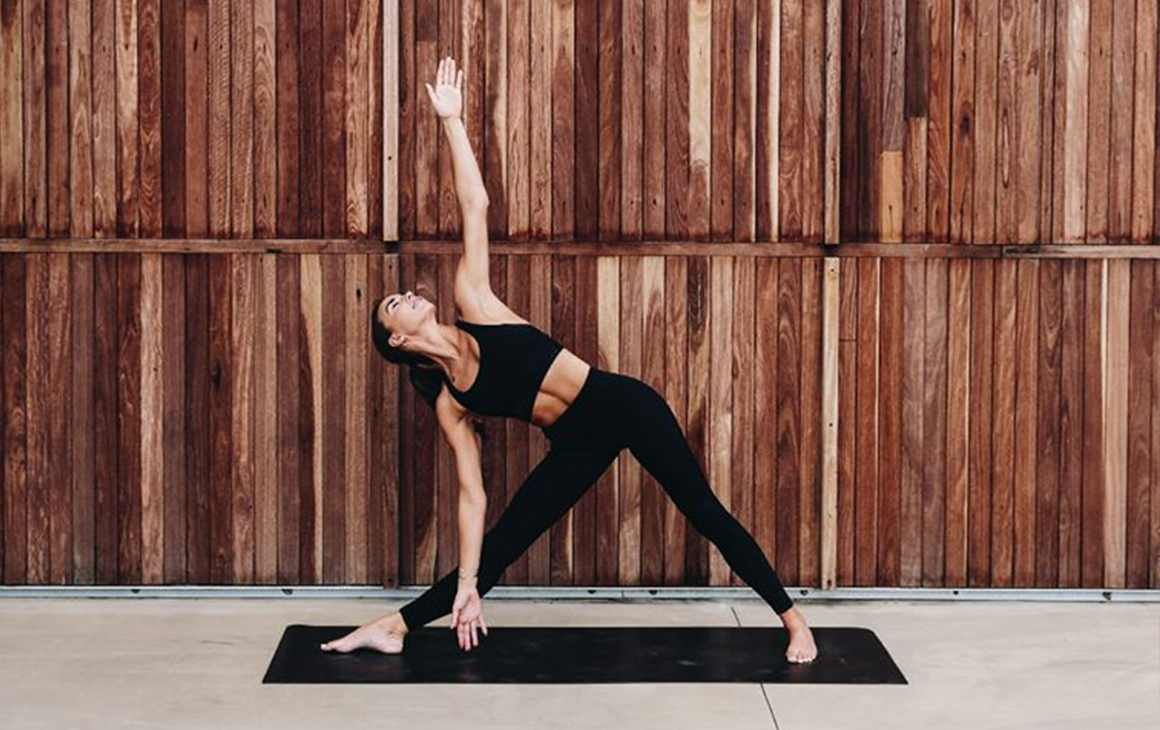 Free Yoga at Howard Smith Wharves
As the work year begins to take hold, and routine becomes well, routine, disrupt your body's expectation and get your chi flowing. Gather in the pristine surrounds of the Story Bridge and Howard Smith Wharves and take part in a free, hour long, instructor led yoga class, available every Saturday. You can take a walk along the new RiverWalk after your body-loosening session, or smash out a run to the Botanical Gardens and back, then cool off with a warrior pose and some downward dogs.
Go To An AFLW Game
Support your local team or just get behind the game by rocking up to a day of fierce competition of female football, as part of the season of AFLW. With big name women's teams playing local venues, football games are a great way to get your competitive juices flowing, without running the risk of injury. Games are totally free to watch, so get in early for a prime seat and cheer hard.
Grab Your Pooch And Go Dog Park Hopping
You've heard of bar-hopping, and doggy play dates, so why not (sort of) merge them together? Combine the principle of bar-hopping with your furry friends, and you've got an afternoon of meeting all kinds of pups, all while wandering around your local neighbourhood. Pooch or no pooch, dog parks are an oasis of happiness and a great way to get outside, meet new people, and hopefully, fulfill your fantasies of being buried underneath a giant pile of four-legged pals. Personally, we love to hang out at New Farm Park, but there's bound to be a dog park or two near you.
Free Salsa Classes In Brisbane Square
Held every Friday night from 7.30pm, weather permitting, these free dance classes (including salsa, merengue, cumbia and reggaeton) will get you on your feet and grooving. Get lost in the crowd as the music plays, but be warned, on-lookers will be made to dance, so make sure you're ready to twirl and two-step.
Free Wine Tastings At Craft Wine Store
You read right. Free wine. Make your way down to Red Hill on a Friday or Coorparoo on a Saturday for a taste of Craft Wine's favourite bottlers and brewers, with each week featuring a wine specialist. Sip on selections and if one particularly takes your fancy, enjoy 10% of any of the featured wines from the tasting. You'll be eternally grapeful, trust us.
If you've got cash to splash, check out top things to do every month here.
Image credit: Explore Fish Lane, Museum of Brisbane, Howard Smith Wharves