You're well acquainted with Chinese fare, and while Peruvian food might be a little more unfamiliar, you've probably at least sampled ceviche—but what happens when you put the two together? You get Chifa, an unexpected cuisine that fuses classic Cantonese flavours with Peruvian staples—and that's exactly what's on show at Woolloongabba's new restaurant.
Officially opening on Wednesday 27 July, Casa Chow comes to us from the duo behind Sasso Italiano, one of 2021's standout openings and a fellow resident of up and coming foodie precinct, South City Square, so you can expect good things. Pegged as a high energy bar and restaurant, Casa Chow will be as much about the drinks as it is the food, with a DJ booth to provide a backdrop of Latin beats as you wine and dine.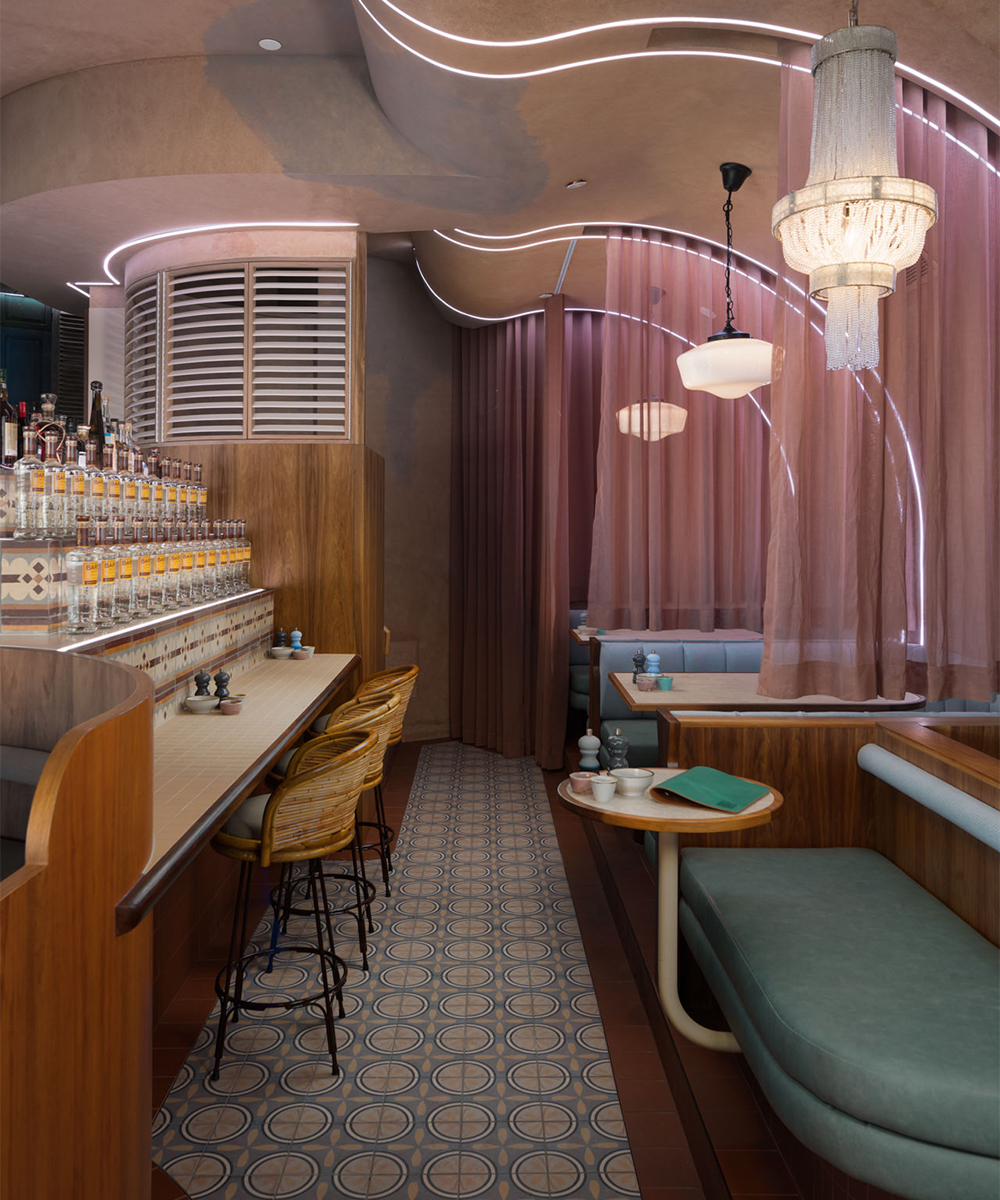 Plenty of effort has gone into designing the jaw-dropping venue, which features a few Peruvian elements like colourful wooden shutters and patterned tiles. Hidden away behind the large central bar are plush blue booths lit by mismatched chandeliers and divided by sheer pink curtains, with high tables scattered throughout the rest of the space and cosy nooks here and there for anyone just dropping in for a drink. When the weather warms up (hopefully soon), a large outdoor area will provide even more seating, though you can already embrace the chill air if you're suitably rugged up.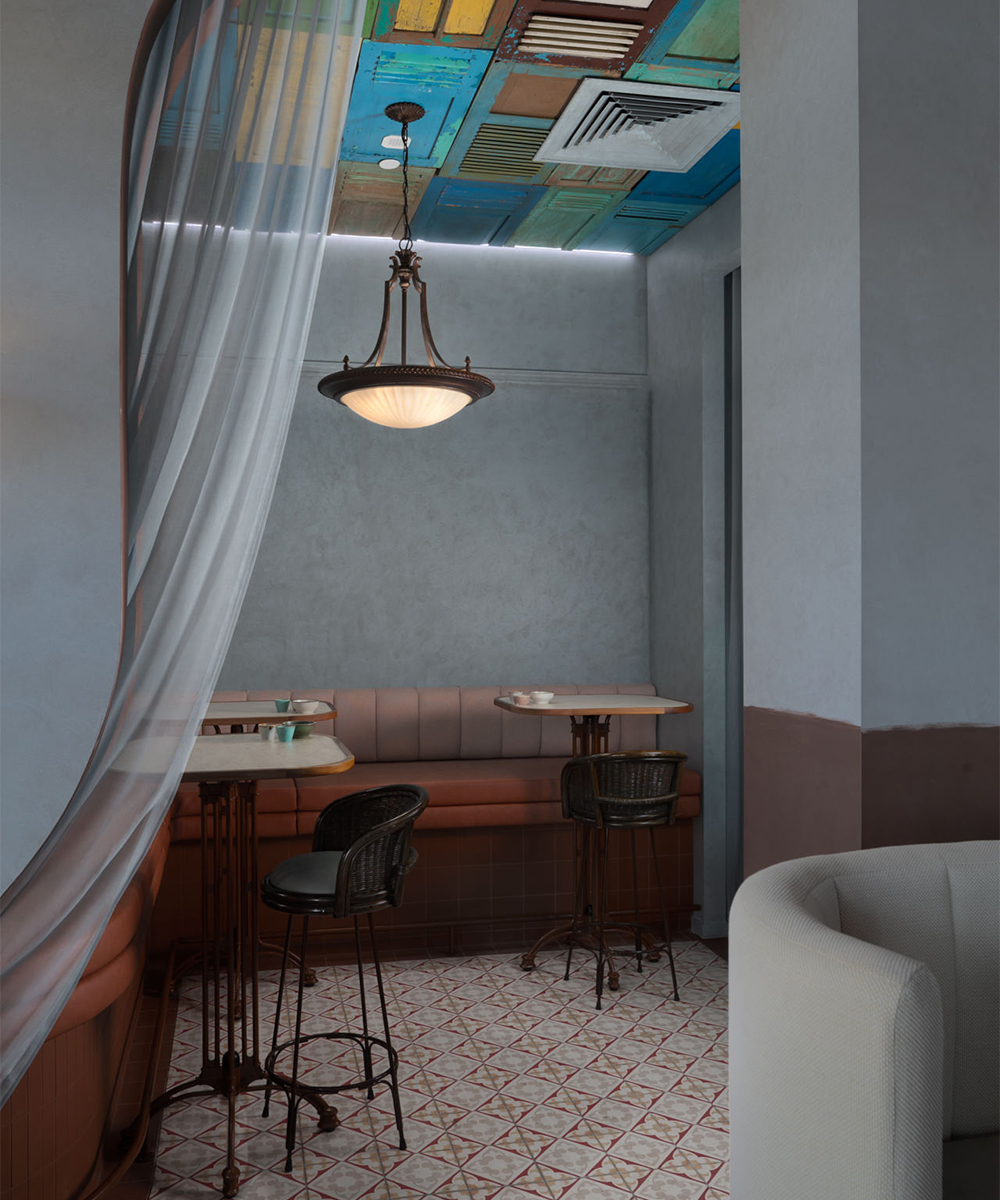 As for the menu, prepare to be intrigued—and impressed. You'll start with drinks of course, and where Sasso Italiano focuses on Negronis, Casa Chow instead has a dedicated Pisco Sour menu, with five different variations of the South American sip to drink your way through. Our pick? The Purple Rain, a sweet blend of pineapple skin pisco, chicha morada (purple corn drink), hibiscus sugar, fresh lime, egg whites and Caribbean spiced bitters. There's also a lengthy list of creative signature cocktails (including a Plum Pisco Negroni that we'd recommend sampling) and piscos, as well as a handful of local and South American beers and wines.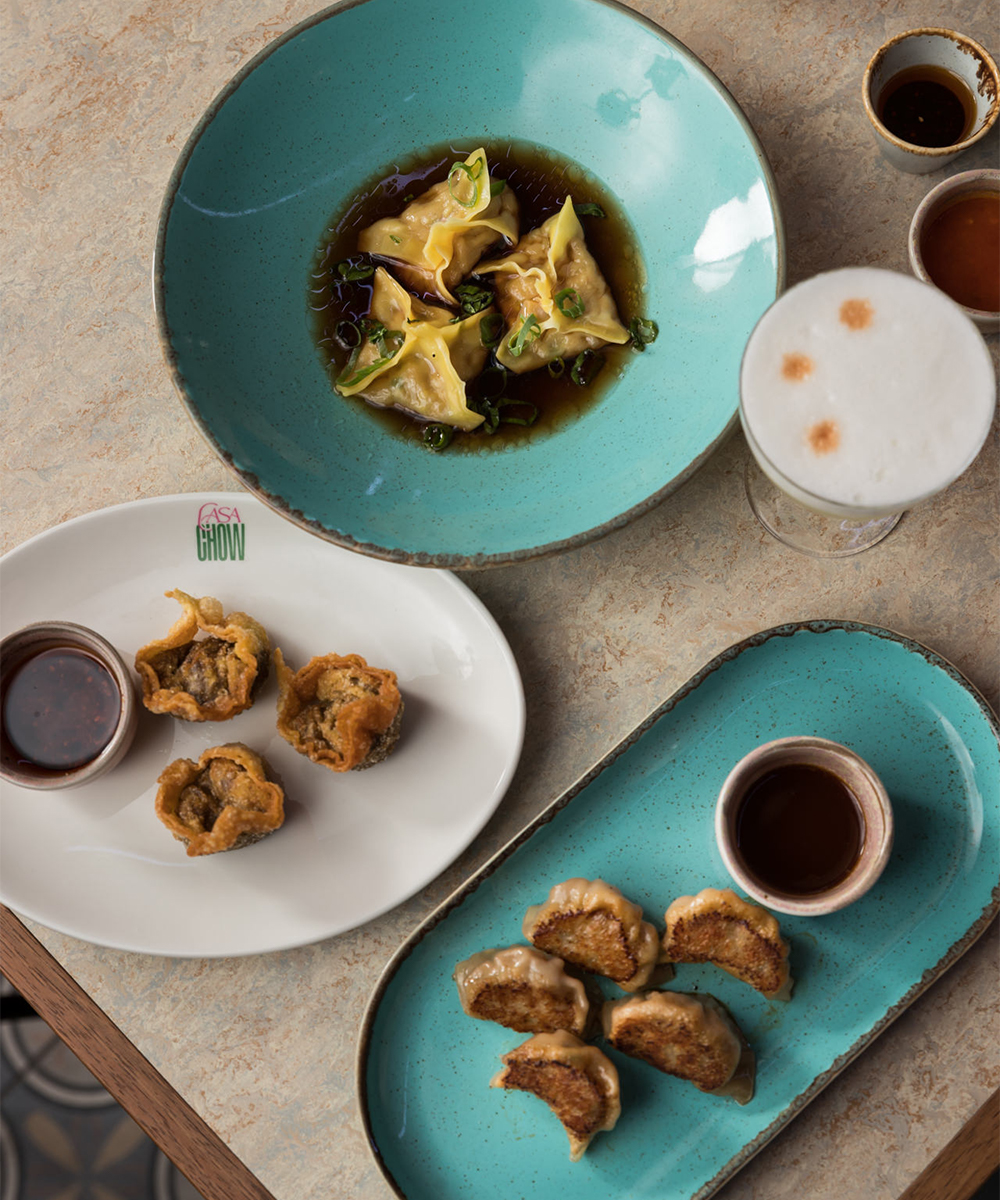 Once your thirst is sated, it's time to turn your attention to the food. Get your Google Translate app out, because you may need it to interpret dishes like silken tofu with uchucuta sauce (a green herb and chilli sauce) and canchita (popcorn), anticuchos de corazon skewers (beef heart) and lomo saltada (Peruvian stir-fried beef). Starting with either the tuna or kingfish ceviche served with crispy wontons is a must, and you can't go wrong with the potato and chorizo empanadas either.
On the more Cantonese side of things, the dim sum menu offers up the likes of XO crab spring rolls, crispy fish bao buns and scallop and prawn wontons, while the wok and grill section features options such as dan dan noodles, pork lo mein with fresh egg noodles and steamed market fish.
Whether you're in the market for a waistband busting feast or just a few sneaky snacks and cocktails, Casa Chow is a must visit. Get all the details here.
Image credit: Supplied