Ok ok, while it's no secret that this author has a bit of a bias toward the southside, don't check out of this list just yet. There are a few reasons the trip over to Chermside is worth it– scooting on through to get to the Sunny Coast, feasting at some of the best cafes in Brisbane, and as you're about to find out, some of the best restaurants too. Read on voyager, here are the best restaurants in Chermside.
Casa Cibo
Starting off with a heavy hitter, Casa Cibo is nestled in Westfield Chermside's fine dining mega precinct, and should go straight to the top of the date night list. Stunning interiors paired with downright mouth-watering stolen-from-nonna Italian eats and expertly paired (and poured) drinks result in a seriously transporting experience. They do all sorts of deals, like two-for-one pizza night on Mondays, kids eat free Sundays and $15 pasta nights on Tuesdays. Need we say more?
Betty's Burgers
Betty! Girl, we greet you like an old friend. If you haven't been to Betty's Burgers yet you must be deep, DEEP under the rock you're clearly living under. Not only that, you're missing out on one of the best burgs in Brisbane. Relaxed vibes await you, as do seriously decadent thick shakes, classic sides like ultra-crispy shoestring fries and onion rings, plus of course an extensive array of burgers to choose from. There's a kids menu, a couple of vegan-friendly options and even a burger with lettuce as the bun for all you health types.
Zeus Street Greek
Fresh, fast and tasty personified, Zeus Street Greek is your one-stop shop to relive that Greece Contiki you did pre-covid. Go for the breezy setup, stay for the classics you know and love like drool-inducing gyros, lunchtime level-upping salads, and more Greek starters than you can throw a stick at.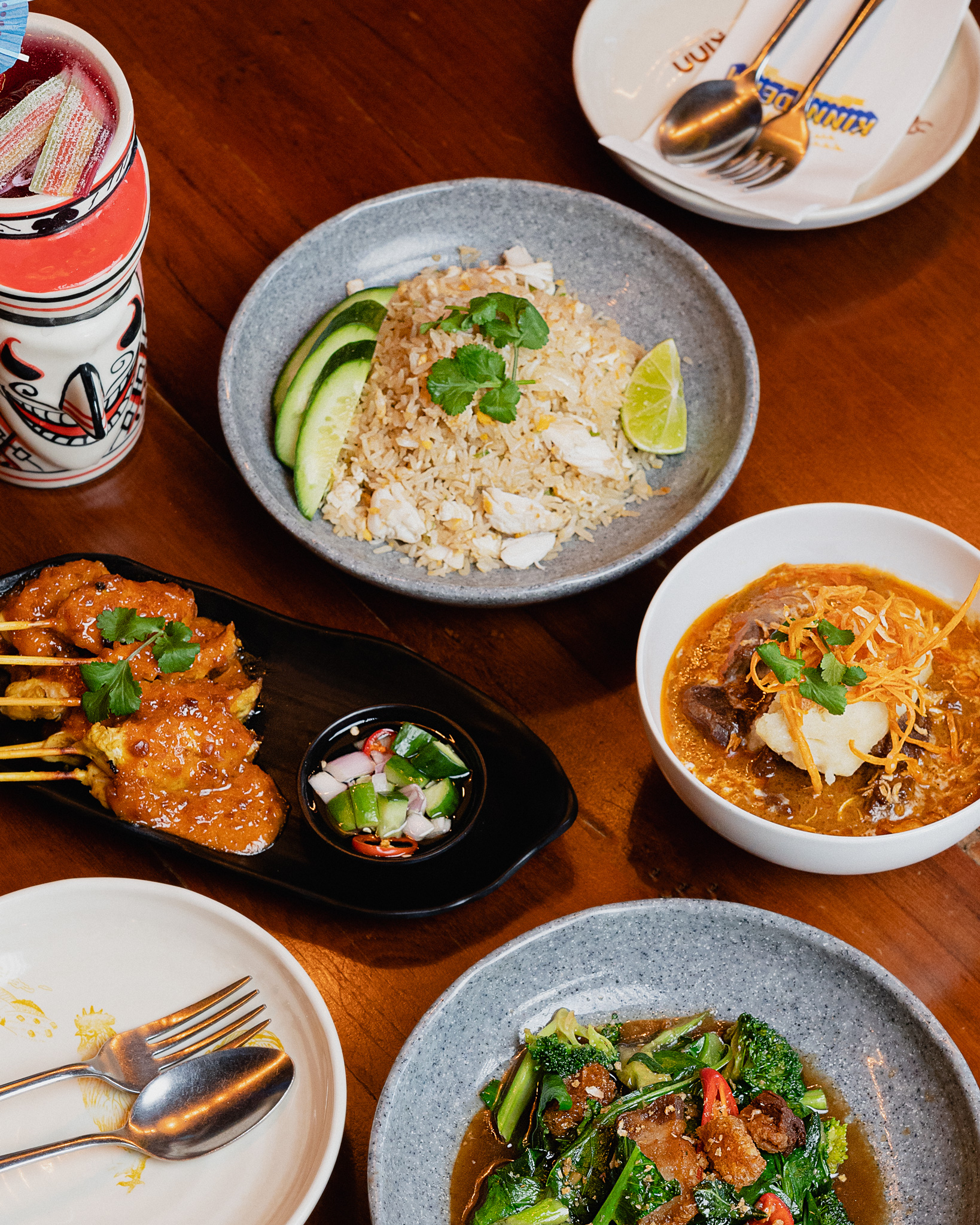 Kinn + Derm
Walking into Kinn+Derm, you'd think you had wandered into a vibrant Thai night market. Instead, it's one of the most banging Chermside restaurants on offer, and probably the best night out you'll have in a hot minute. Your Thai feast is lit by ultra-cool neon decals and washed down by something from a seriously generous cocktail list. We recommend a mojito jug or two and coming with a very empty stomach. Potentially stretchy pants too. Also, you can BYO wine for a sneaky $3.
Motto Motto
We're really working our way around the world here on our list, and Motto Motto is the next stop on the trip. Seriously good Japanese eats await you, dished up in ultra-cool interiors. Motto Motto is your one-stop shop for mouth-watering donburi, curry bowls, ramen, udon, bao and gyoza. Comatose but require ramen to conquer Mondays? They're also on uber eats. Mega score.
El Camino Cantina
Everyone step aside—a love letter must be written. The soft spot that this author has for El Camino Cantina in Chermside is a large one. If you haven't ventured into this neon-lit taco-topia before, what did we say about getting out from under that bloody rock!? Mexican is the name of El Camino's game—think tacos like the Papa Pastor, a straight-off-a-taco-truck level delicious taco that cradles a generous helping of pulled pork and is topped with pineapple and jalapeno salsa. Best bit? There's a salt bae sprinkling of coriander—yes we are coriander lovers. Coriander love aside, the daily deals put on by the gang are downright unmissable from $2 taco Tuesdays to bottomless wings for only 30 bucks and half-price fajitas on Thursdays. Happy hour is from 4pm-6pm Monday to Friday and you might see us there with a frozen mango marg or seven.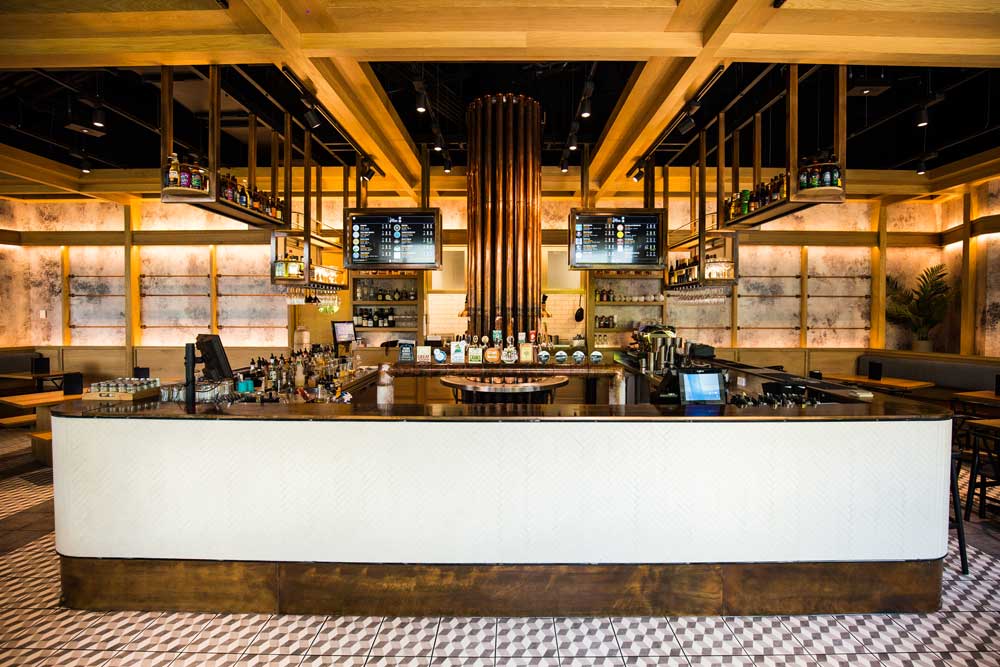 Tapworks
Ok beer lovers listen up, Tapworks is your spot. Great beer, wine and cocktails are what Tapworks boasts, and it turns out they whip up some pretty damn good eats to go along with it. Tapworks offers a huge selection of crafty goodness off tap and in bottles—from familiar faces to experimental newcomers. They legitimately have 30 taps. There's an extensive yet interwoven pub-style menu, on which you're sure to find something more than tasty. Our fave go-to is the twice-cooked crispy skin pork belly with caramelised sweet chilli onion jam, mashed potato, apple plum sauce and seasonal vegetables.
The Bavarian
Come on now what do we need to say? It's The Bavarian you know and love, with a new menu to flex. Head in for the giant beer steins, and stay for old-school delicious home-cooked-vibe-but-not feeds like wurst platters (yes that is a whole ass sausage platter) pork belly burgers and even doughnut pretzels. The one at Chermside has the hookup on deals too—think all-you-can-eat meat Wednesdays and regular events.
Little Singapore
Ok, it may be Little Singapore but nothing about this Chermside restaurant (or the flavours) is little. A glow from the couple hundred red lanterns above you light the menu, which lists bangers like shepherd's purse wontons, stir-fried rice and noodles with any protein you could dream of. Slurp down a lychee bomb, slurp up a noodle or 40 and bask in the glorious and inevitable food coma induced by Little Singapore. Special occasion? You can even reserve a private dining room. You can do that here.
Want more northside eats? Check out Brisbane's best northside cafes here.
Image credit: Casa Cibo, Kinn + Dern, Tapworks