If you're a fan of Pawpaw Cafe, Melrose and Darvella Patisserie, you're going to want to check out the new east side venue from the team behind the two, Citron Bayside.
Bringing the Venzin Group's signature flair for hospitality to Wellington Point, this new eatery is all about all-day bistro-style dining with a Mediterranean feel. You definitely won't feel like you're in Brisbane seated out on the breezy patio under the gold and white-striped umbrellas—especially if you've got an Aperol spritz in hand.
Bright pops of yellow from the signage and bench seating aren't the only thing that give Citron Mediterranean vibes—there's also the polished concrete floors, pearly tiling, marble tabletops, white furniture and endless natural light pouring in. You can dine outside in that breeze or head inside through the massive arched doorway to find a table in view of the well-stocked pastry cabinet.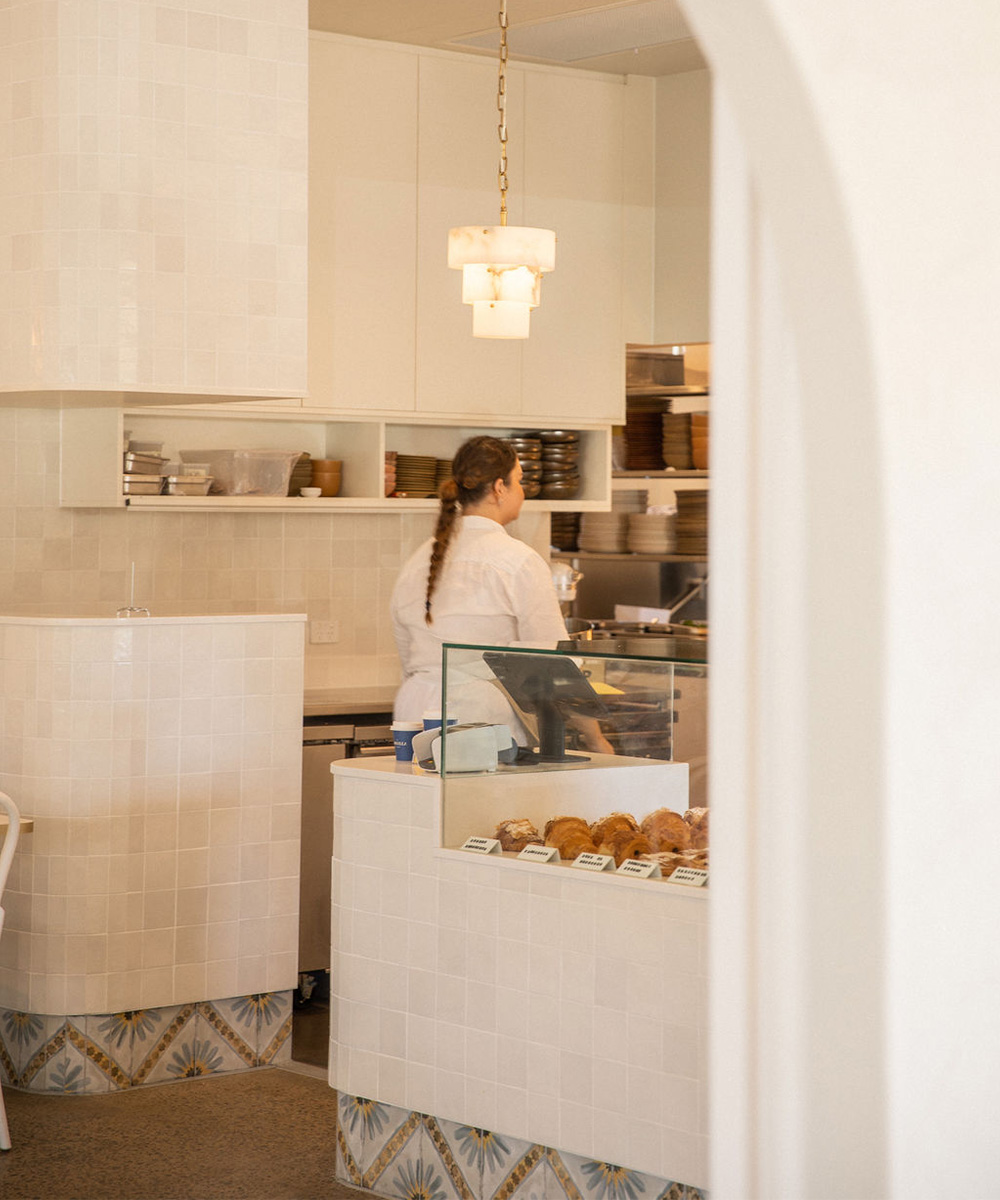 Currently open from 7am-3pm from Wednesday to Sunday, with evening dining to come from 16 November, the daytime menu is split into all-day breakfasts and shared lunch feeds, depending on what you're in the mood for. If it's brunching, waver over whether to order the likes of spiced tomato and capsicum shakshuka, pesto eggs with roasted tomatoes on toasted sourdough, buttermilk pancakes with strawberries and mascarpone, or avocado toast with smoked feta and cherry tomatoes.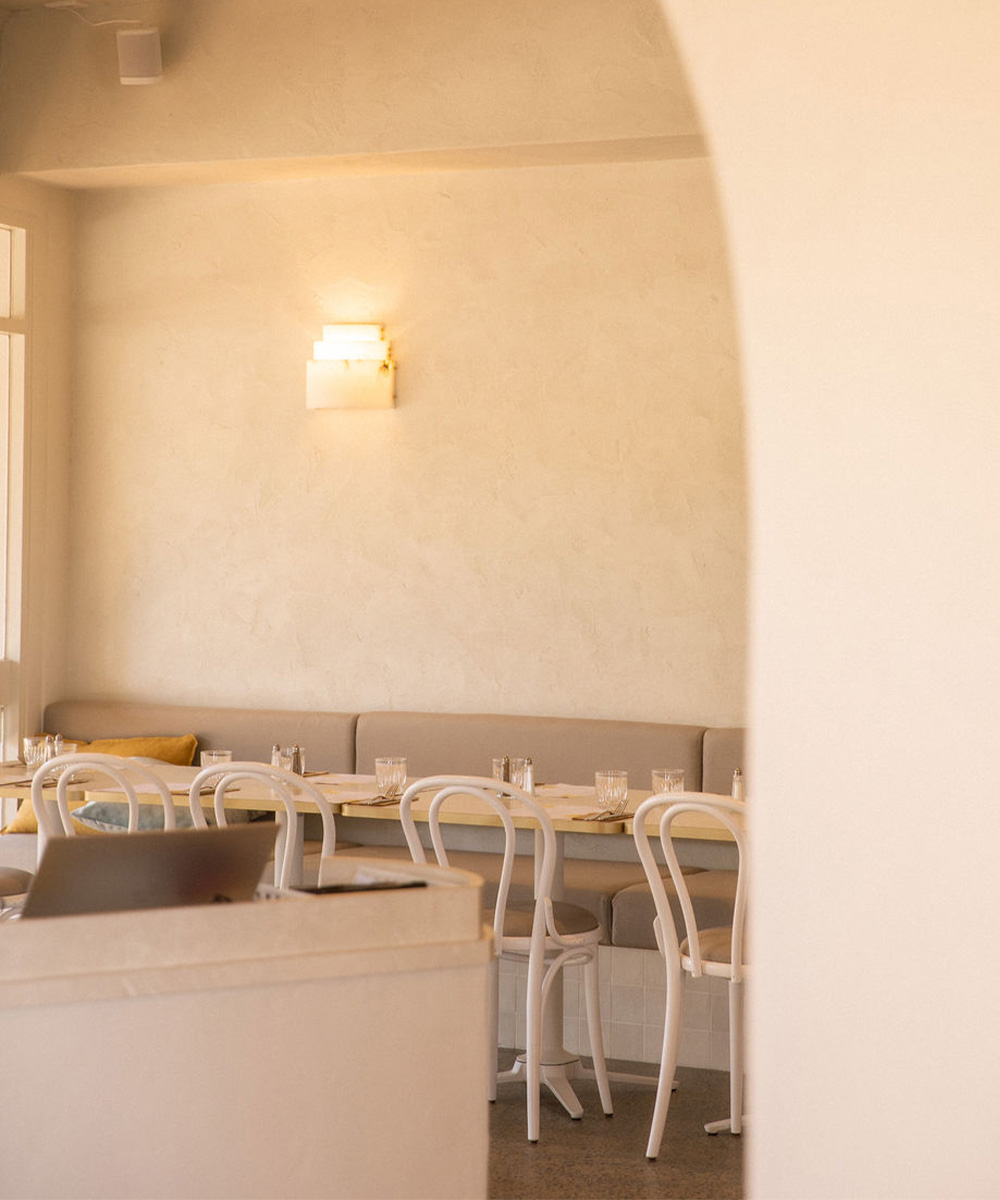 The lunch section is where the Mediterranean inspiration really spreads to the eats. Best enjoyed with a group, start with small plates of crisp Za'atar squid with dill yoghurt, lamb meatballs with tahini and housemade lavash bread with hummus, before moving on to larger plates like roast lamb shoulder and whole baked rainbow trout.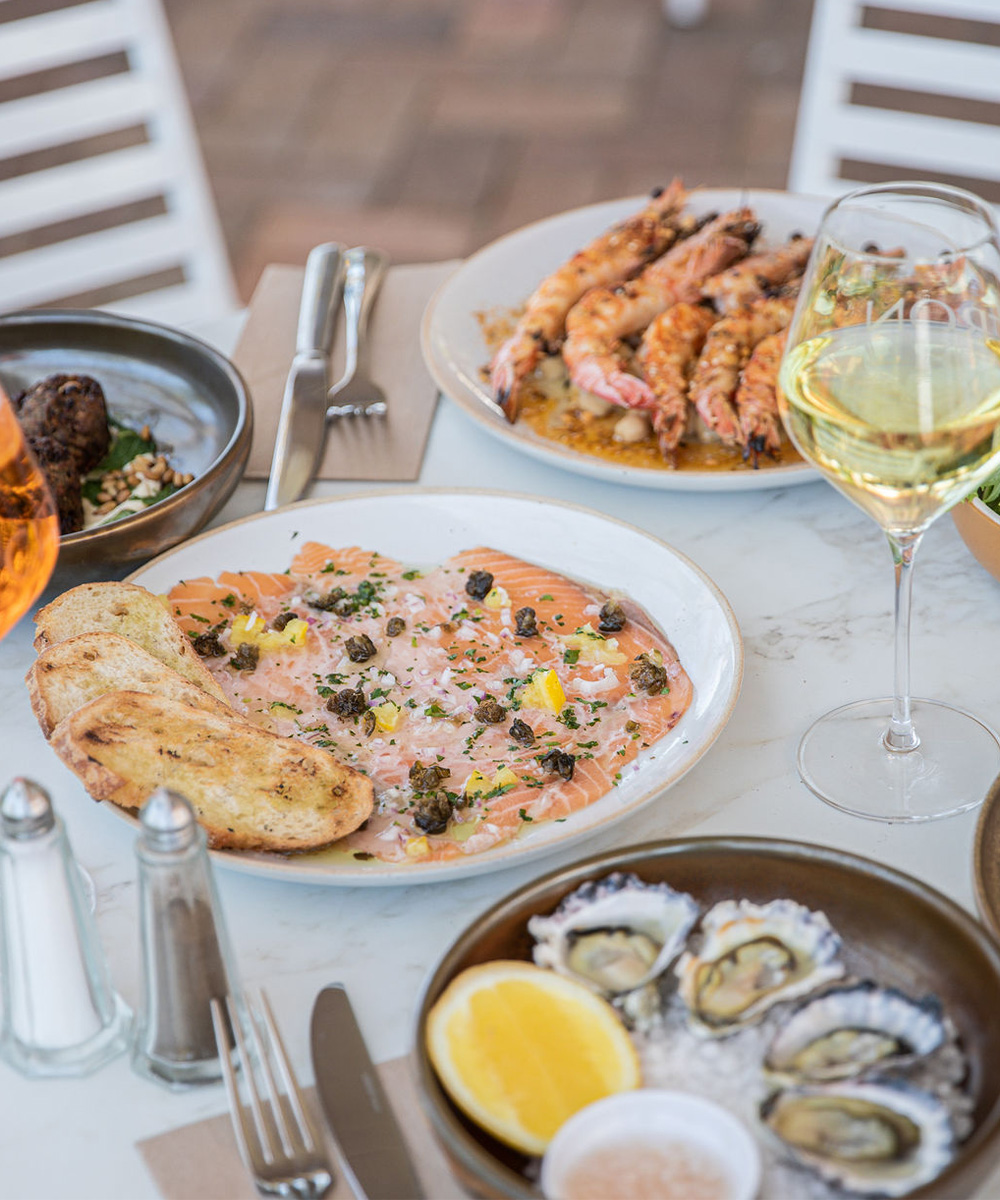 Dinner, when it lands, will be a similar spread of light, coastal dishes covering seafood, salads and vegetable options, all designed to share, with mezze and aperitivo available over the afternoons. If you're already picturing yourself slurping back oysters and nibbling olives while you sip on a spritz, the drinks menu has plenty to offer, including a curated list of international wines, beers and four signature spritzes.
If the influx of bookings from Wellington Point residents is anything to go by, Citron is going to be busy until well into the new year, so we suggest making a booking soon. You can check out the details right here.
Check out Brisbane's other hot new openings here.
Image credit: Freya O'Shannessy