Is there anything more rejuvenating than a good soak and steam session? Whether it's spending so long in a spa you wind up looking like a prune or just a good old sweat out in the sauna, you and your achy muscles will be feeling in tip-top shape after visiting one of these Brisbane saunas and spas.
Soak Bathhouse
West End
If you're chasing a moment of escapism, Soak Bathhouse in West End is the ideal spot. Decked out with rooftop spas and baths, you can wind down and engage in a little self care against the Brisbane cityscape. Soak is open from 6.30am for those early morning, post-gym spa sessions and close at 10pm, so you can do the same under the stars. A 90-minute plunge is just $49, with more elaborate packages ranging up to around $159.
Vikasati
Red Hill
Combining physical, mental, holistic and dietary health into one, Vikasati have created a paradise where you can micro dose peace and get away from your hectic schedule. Vikasati's space includes a modern gym, a nutritious cafe and a blissful, open air batthouse under one roof (the spas are outside, but you get it). For $79 a week you can have unlimited batthouse visits or pop in when you like for a casual 90 minute session for $44. They've also got infrared saunas, ice and hot baths and a Finnish hot rock sauna, so you're covered on all recovery fronts.
TH7 Body Labs
West End
Ever wonder how elite athletes seem to recover so quickly, but when you do one leg day you can't walk for a week? Wonder no more, for TH7 Body Labs in West End have all the equipment for your recovery needs. Infrared saunas, traditional saunas, ice and hot baths, compression boots, cryotherapy, float tanks and the list goes on. What we're trying to say is it has everything you could need and more, all at affordable rates. For just $35 you can spend an hour and a half jumping in and out of ice and hot baths and running between saunas. You'll be good as new and ready for round two in no time.
Cenote Casa Bathhouse
Woolloongabba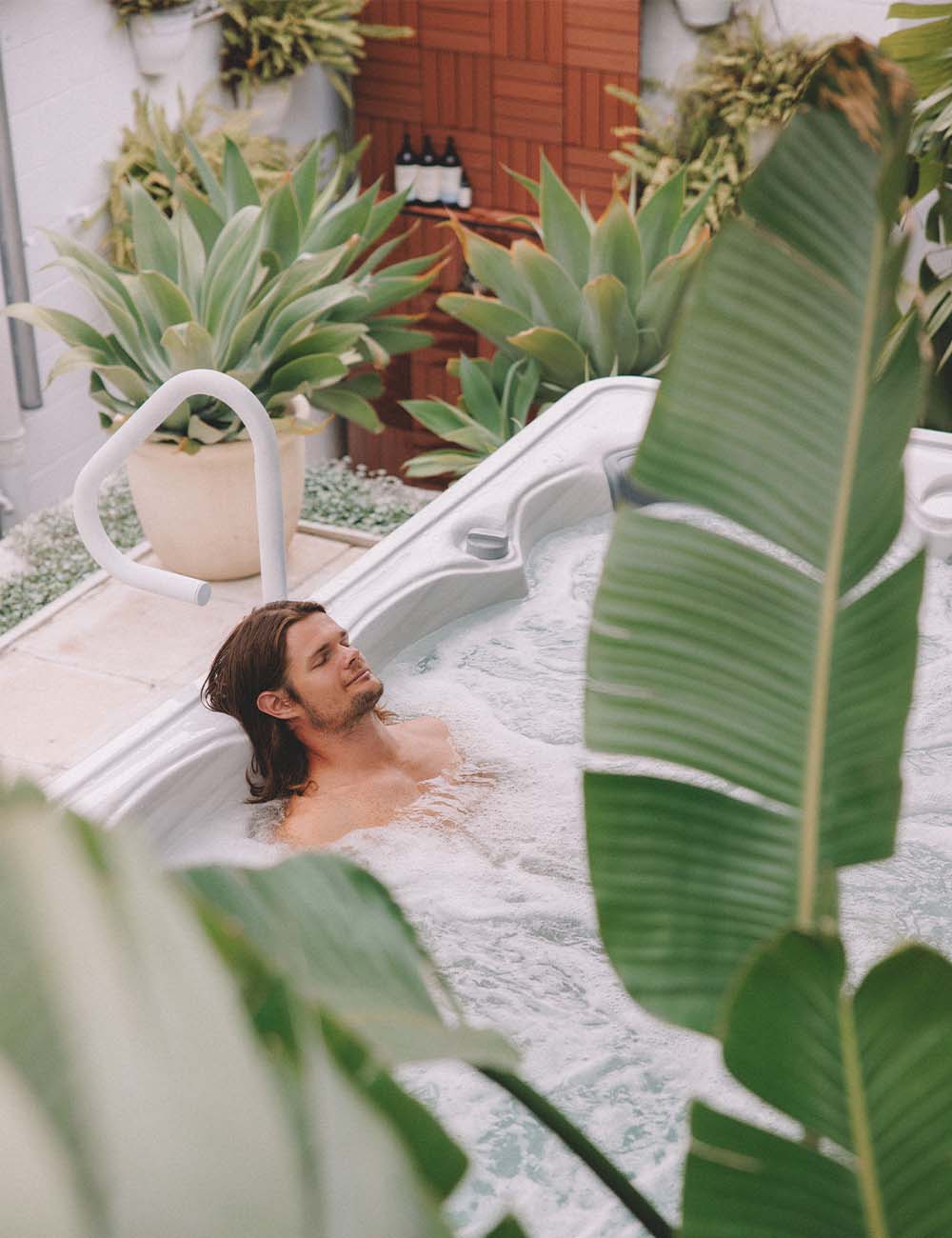 For a few hours of total relaxation, Cenote Casa Bathhouse is an utterly gorgeous and minimalistic retreat from everyday life. A $45 soak session gets you 2 whole hours to skip between the warm massaging bubbles of a hydrotherapy spa, an intoxicating essential oil infused steam room, refreshing dips in the outdoor magnesium plunge pool and the cedar dry sauna, before retreating to the sun loungers or just stretching out on the grass. Take it slowly through the facilities or soak, steam, plunge and repeat. The choice is yours.
Aquarius Health & Medispa
Brisbane CBD
For anyone who just wants to spend a few hours jumping from steam room to sauna to spa and back again, Aquarius is the place to go, with a casual visit pass at just $30. That gets you access to their Turkish style steam room, hot and cold plunge pools, Finnish dry spa AND indoor heated swimming pool. For as long as you want. Any time you want. You can even get a 10 visit pass for just $255. Consider us there.
Evergreen Spa Bathhouse And Massage
Woolloongabba
In need of a day of steam but not flush with coin? Evergreen Spa Bathhouse is Woolloongabba's new underground spa spot—and a visit will only set you back $25. You can stay as long as you can handle sweating it out in the sauna, soaking in the hot spa and cooling off in the magnesium pool, with refreshing vitamin C showers to duck under when you're ready to leave, feeling as relaxed as you've ever been. This ones ladies only though, sorry boys.
Away Spa At W Brisbane
Brisbane CBD
Away Spa is more than just a little bit luxe. It's the in-house spa facility at W Brisbane in the city, but is also open to the public if you book in for one of their uber-luxurious treatments. It's definitely a treat yourself kind of spot, but with facials, body scrubs and massages on the menu, why wouldn't you? Pre or post-treatment you can make the most of the spa's vitality pools, relaxation pods, rain showers, saunas and aromatherapy steam rooms—or hit the bar. We feel more relaxed just thinking about it.
Restoration Zone
Newstead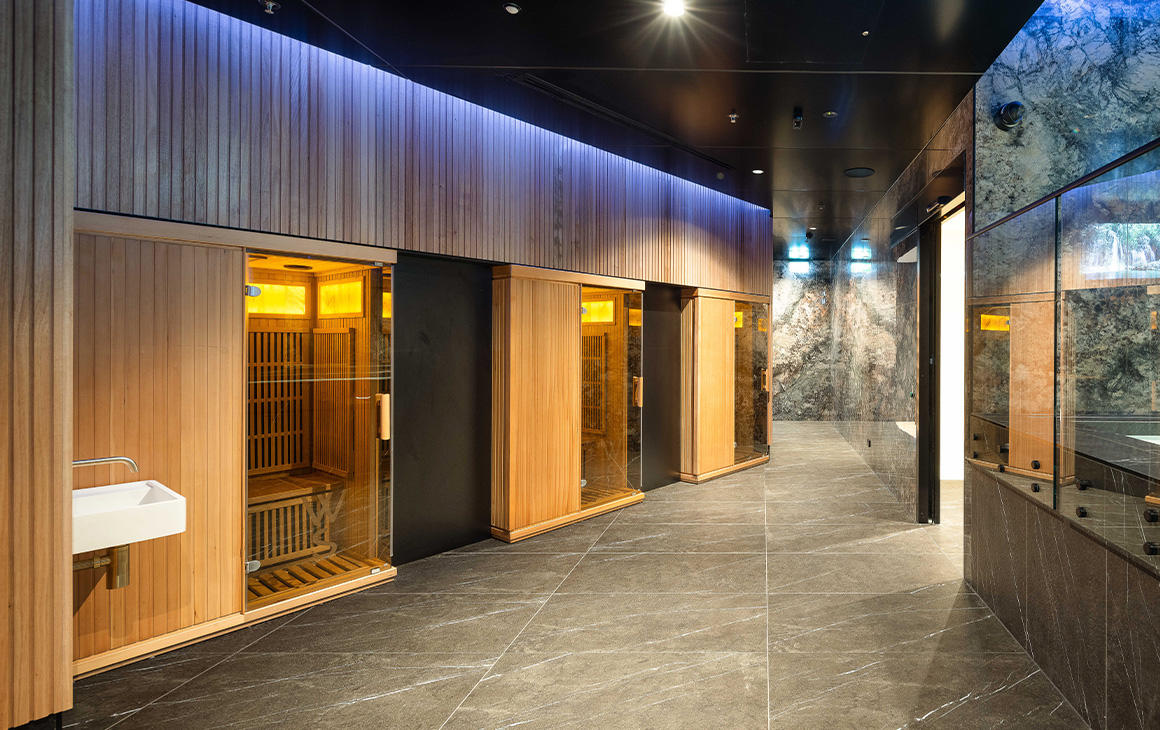 If you need regular sweat sessions, and not just the working out kind, unlimited access to Restoration Zone's steam room, sauna, infra-red sauna and ice bath will set you back a mere $39 a week—that's UNLIMITED access people. You'll also get 24/7 gym access, unlimited yoga and as many group fitness training classes as you can fit in, but frankly, if a daily post-work steam session sounds like your jam, Restoration Zone is the place to do it.
Stephanie's
Brisbane CBD
Another day spa offering situated inside a hotel, Stephanie's at the Sofitel is well worth a look in if you want to be pampered into sheer heaven. Their signature Opal Rasul Steam Temple experience is an hour of pure bliss, combining mud therapy, warm steam and tropical rain showers. Do it on your own or bliss out with a few friends, and afterwards, if you feel like you could take a bit more heat, you can make use of the pool and spa.
City Cave
Various Locations
With several locations in across Brisbane, City Cave's state-of-the-art infrared saunas will have you melting into a puddle of pure relaxation without all that water-and-hot-stones situation. Pop into one of the private rooms and sweat your worries away while the heat seeps deep into your muscles, detoxifying, destressing and basically just unwinding you from head to toe.
Healing Stone
South Bank
The Japanese are really on to something with their steaming and soaking traditions, and it's no wonder—the rituals have been around for over 1000 years. The Healing Stone at Emporium Hotel in South Bank offers 'Ganbanyoku,' a hot rock spa originating from Japan with special volcanic stone beds capped with Himalayan rock salt that infuse the air. Best of all, you don't have to be a guest of the hotel to enjoy it—just book in for an hour long sesh and add a massage treatment to your visit if you're feeling extra tense.
Want more relaxation? Check out Brisbane's best massages.
Image credit: Soak, Cenote Casa, Function Well