So you had the perfect plan for the day. It all started with an ungodly strong coffee and a large portion of it involved you watching the kids run, swing and slide off all their energy from the comfort of a park bench. However dark grey clouds ready to burst have left you with a feeling of despair and a day full of the too-catchy Bluey theme song looming.
Fear not, there are alternatives. Here are the best things to do with kids on a rainy day in Brisbane.
Hologram Zoo
Cannon Hill
While there's nowhere you can see a real elephant in Brisbane, you can now get up close and personal with a hologram one at Cannon Hill's new Hologram Zoo. This state of the art facility combines solid laser technology and smell technology to bring animals to life—you'll swim with whales and have giraffes eating from your hand. You can book tickets in advance here.
Find A Kid-Friendly Cafe
Various
Ok, you definitely still need to start the day with a large amount of caffeine. Put down the instant coffee, we've got a better idea—and it involves savouring a barista-made coffee while the kids are occupied in a play area or buckled up in a high chair with a babycino in front of them. Where can this possibly happen, you ask? One of Brisbane's many kid-friendly cafes, which you'll find right here.
Area 51
Underwood
Area 51 is Australia's largest indoor play centre. Yes, actually think about that for a second. It's set up well and truly for all ages, with a multitude of courses, rooms and activities—think a giant ball pit for toddlers right next to the cafe and a huge playground for three to five year olds complete with huge slides, tunnels and ball pits, while over sixers score huge rock climbing walls, balance beams, obstacle courses, massive slides and foam pits. And yes, you're absolutely allowed to join the kids, though you will need your own ticket.
Bounce
Carindale, MacGregor And Tingalpa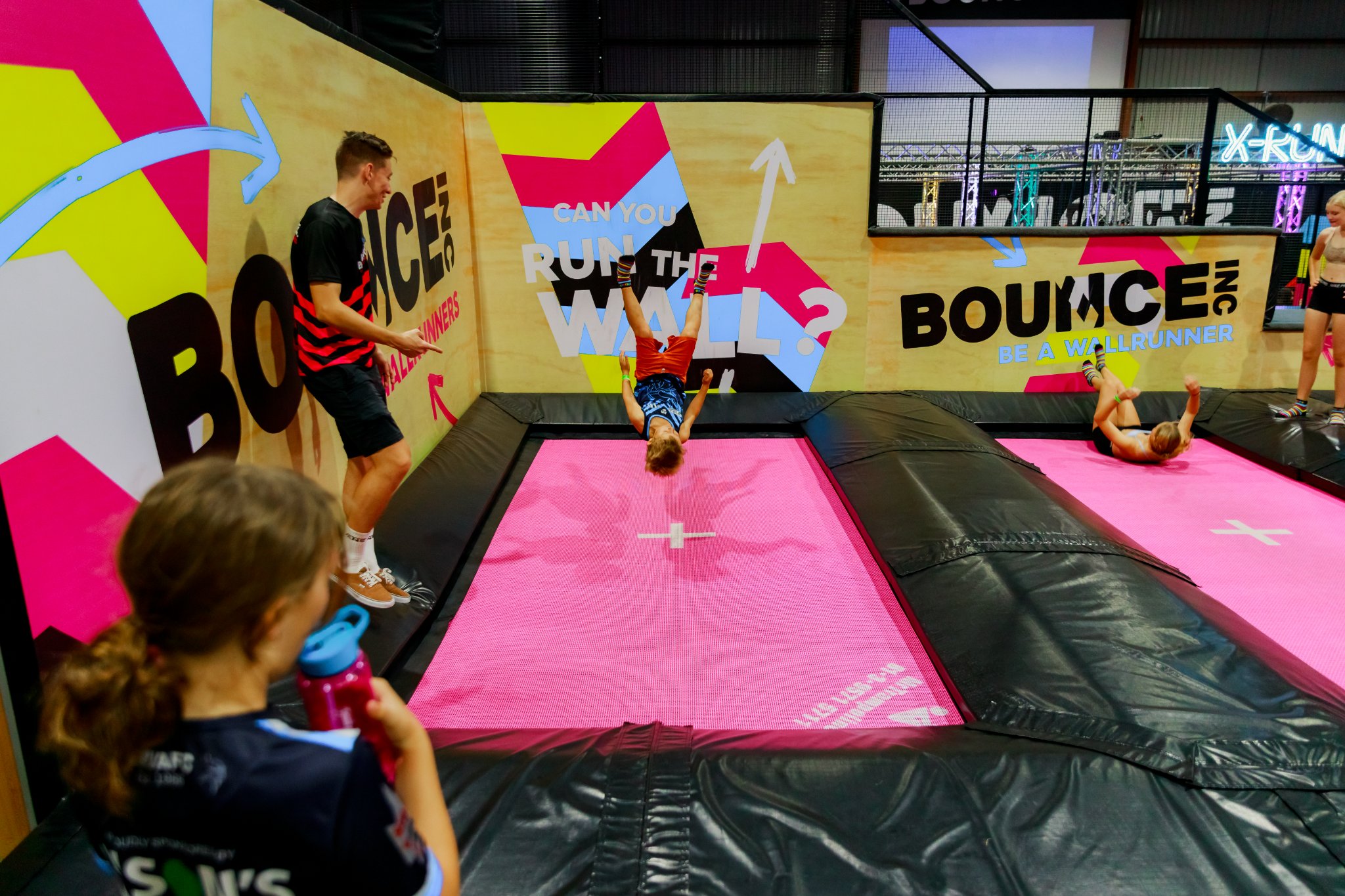 Speaking of tiring out the kids, if your gremlin is hard to pry off the trampoline at home, Bounce is well and truly for you—they're essentially huge indoor trampoline playgrounds. There are locations all over the country, but in Brisbane they have a miniBounce at Carindale (designed only for the little ones from 1-5) but also all-ages ones at MacGregor and Tingalpa. Booking ahead is essential which you can do here.
The Corner At The State Library
South Brisbane
Munchkins of all ages? Pull up to the Corner at The State Library for indoor activities galore. They have everything from story telling to rhyme time on the weekly schedule, or you can just rock up from 11am-12.45pm every day and find open-ended play activities for all ages set up and ready to entertain and delight. Whether you've got a crawler or a school attender, they'll be thoroughly excited by all the toys they've never seen before, unliked all the ones you have at home which became boring about five minutes after they were opened. Head over here for more info.
Inflatable World
Various
At Inflatable World, the kids can literally bounce off walls in some of the biggest indoor inflatable playgrounds in Australia. You don't have to worry about hard surfaces or sharp corners here, everything is supremely bouncy, with slides and obstacle courses to tackle while you either join in or relax knowing they're all going to sleep well tonight. With multiple locations, there's sure to be one near you.
Queensland Museum And Science Centre
South Brisbane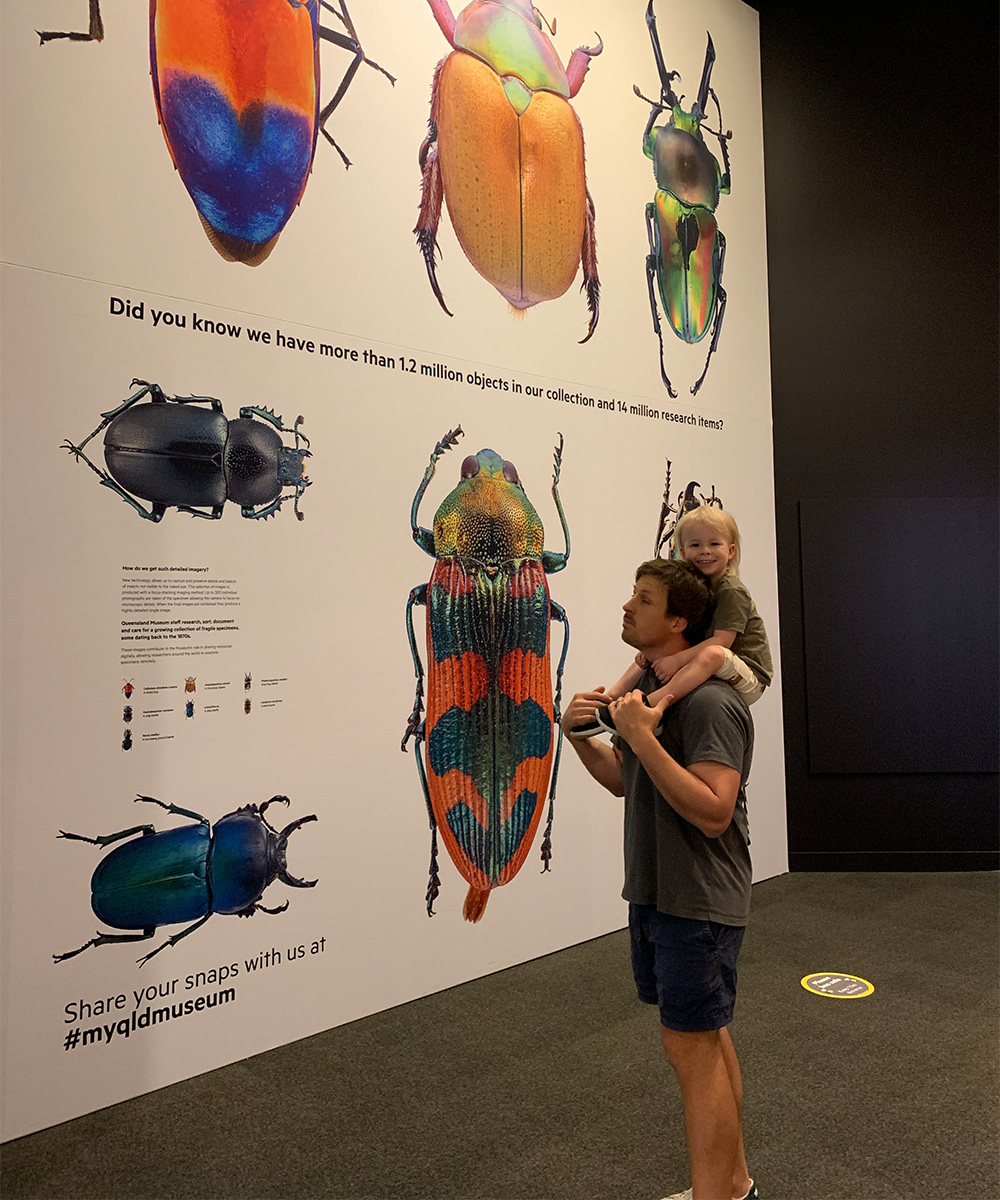 Come on, let's get some education going here. A surefire way to occupy young minds as well as their excited little bodies is the Queensland Museum and Science Centre. The Dinosaur Garden is sure to elicit excited squeals, or catch one of the SparkLab sessions for some good old fashioned scientific fun. You have to buy tickets for littles over 5, but even then it's only $12.50. But the value of a few hours without Octopods? Priceless.
Slideways Indoor Go Karting
Eagle Farm
A classic for kids birthdays and rainy days alike: the ol' indoor go karting. Slideway's indoor kart track features almost half a kilometre of adrenaline pumping action, with a pair of massive second level structures, an all-weather outdoor loop, sweepers and esses. Kids as young as seven can get on the track during the family sessions, and you can get two 20-minute sessions for $120.
Laser Force
Wooloongabba
Laser Force is home to Brisbane's largest laser tag arena and a mega arcade floor with classic retro and modern games, as well as the Laser Labyrinth Maze Challenge. It's laser tag you know and love, but multiplied by about a thousand. The state of the art facilities and touches like brand-new Gen8 Laserforce gear make it seriously an experience to remember.
Imaginaria
South Brisbane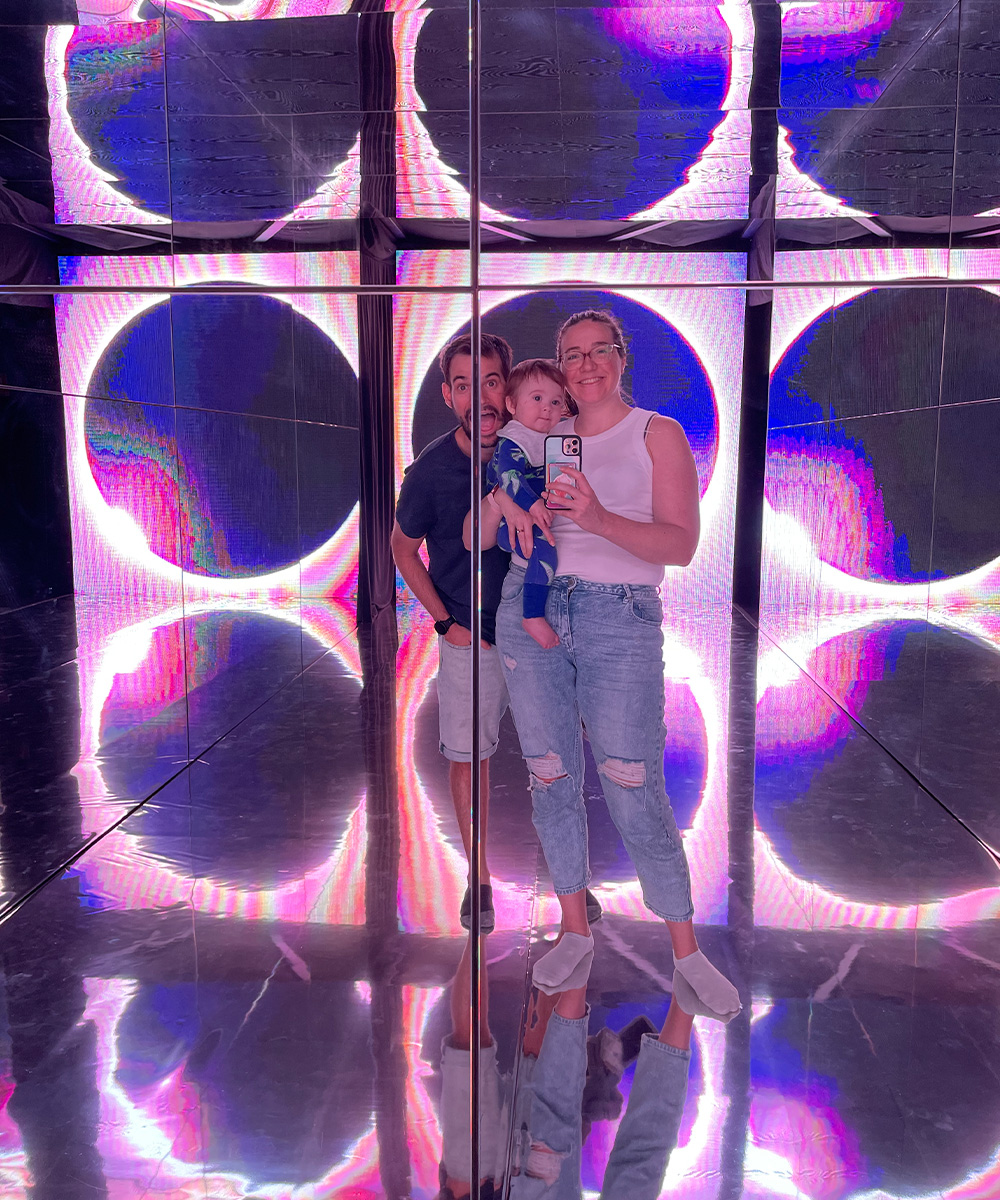 Kids a little older? Imaginaria is your ticket. A sensory wonderland awaits you inside—think giant silk parachute canopies, psychadelic infinity rooms and pixel explosions. The kids will be amazed at the AI head who talks back to you, the shimming light curtain you can walk through and the slippery dip inside a tunnel. Yes, a slippery dip—go down it yourself, you know you want to.
Holey Moley
Various Locations
One thing about Brisbanites, they know and love Holey Moley. Forget the usual windmills and castles, get the kids putting thier stuff through indoor courses like shark-infested waters and pop culture references like The Simpsons couch and into the Nine Iron Throne itself. Theres a fully fledged bar and restaurant on site as well for the grown ups who've spent all day with the kids inside. Phew.
Ice skating
Various Locations
Oddly enough, our steamy, sticky and just straight up hot-most-of-the-year city has a hefty list of ice skating rinks. So many, that we actually did a whole round-up on where to find them. While curious it may be that we have so many, they're actually a godsend when looking for something different to entertain the kids rain, hail or shine.
Urban Xtreme
Hendra
Got a junior ninja warrior at your house? Urban Xtreme is for you and yours. They have a ninja course, parkour run, indoor skiing and snowboarding, a huge trampoline section, laser tag, dodgeball, rock climbing walls, and even a playland for little ones all under one roof. Phew, what a mouthful. Hop in the car out to Hendra and experience it for yourself, but book before you head off which you can do here.
Reverse Garbage For A Crafternoon At Home
Woolloongabba
Some of our fondest memories of rainy days involve an allusive household box—the craft box. Perched safely above small wondering hands and filled with many, many different kinds of glitter, some of the best artistic creations of our time came from those contents and some bits of pasta. If you dont have a craft box, head to Reverse Garbage in the Gabba to score some reycled crafting materials for the ultimate crafternoon at home. You'll find everything from coloured papers and bits of rubber and foam to fabrics, floppy discs and jewellery, all of it saved from landfill. Who knows, you could discover you have a 3D artist on your hands.
Find more things to do in Brisbane with kids here.
Image credit: Urban List, Bounce, Gripd