There comes a time in every parent or caregiver's life when they are pushed to their limit trying to lock in an activity that will keep the little ones occupied (and won't drive them insane with a Cocomelon-style soundtrack).
We've got your heart-racing, mind-boggling and eye-opening adventures for kids of all ages (and their adults) covered—here are the best things to do with kids in Brisbane.
Best Animal Experiences To Do With Kids In Brisbane
Lone Pine Koala Sanctuary
Fig Tree Pocket
There are over 130 cute koalas living peacefully in the world's first and largest koala sanctuary, as recognised by the Guinness Book of World Records, right here in Brisbane. Koalas aren't the only cute animals at Lone Pine Sanctuary though. If the kids are lucky, they could feed a kangaroo, meet a dingo, be entertained by a platypus, and cuddle a koala all in one day.
Daisy Hill Koala Centre
Daisy Hill
With daily wildlife officer talks, a large outdoor koala enclosure and interactive displays, the Daisy Hill Koala Centre is a great place to learn about koalas and their conservation. You can spot the koalas from multi-level viewing platforms, and learn a heap of fun facts about the furry Australian animals through a multitude of interactive activities. Best of all, entry is totally free.
Best Outdoor Activities To Do With Kids In Brisbane
Mini Golf
Get a bit of competition going amongst the kids with a friendly game of mini golf. There are so many great courses around Brisbane that we went ahead and wrote about all the best places to play mini golf right here, with both indoor and outdoor courses to check out.
Aqua Parks
If your backyard is sadly bereft of a swimming pool, but the house is heating up and as any good Queensland parent, you absolutely refuse to put on the air conditioning for anything below 37 degrees, you might want to check out one of Brisbane's many aqua parks. There's a heap of free parks that feature fountains, water jets, drop buckets, slides and more all over the city, all of them maintained by the Brisbane City Council Check them out and find your closest here.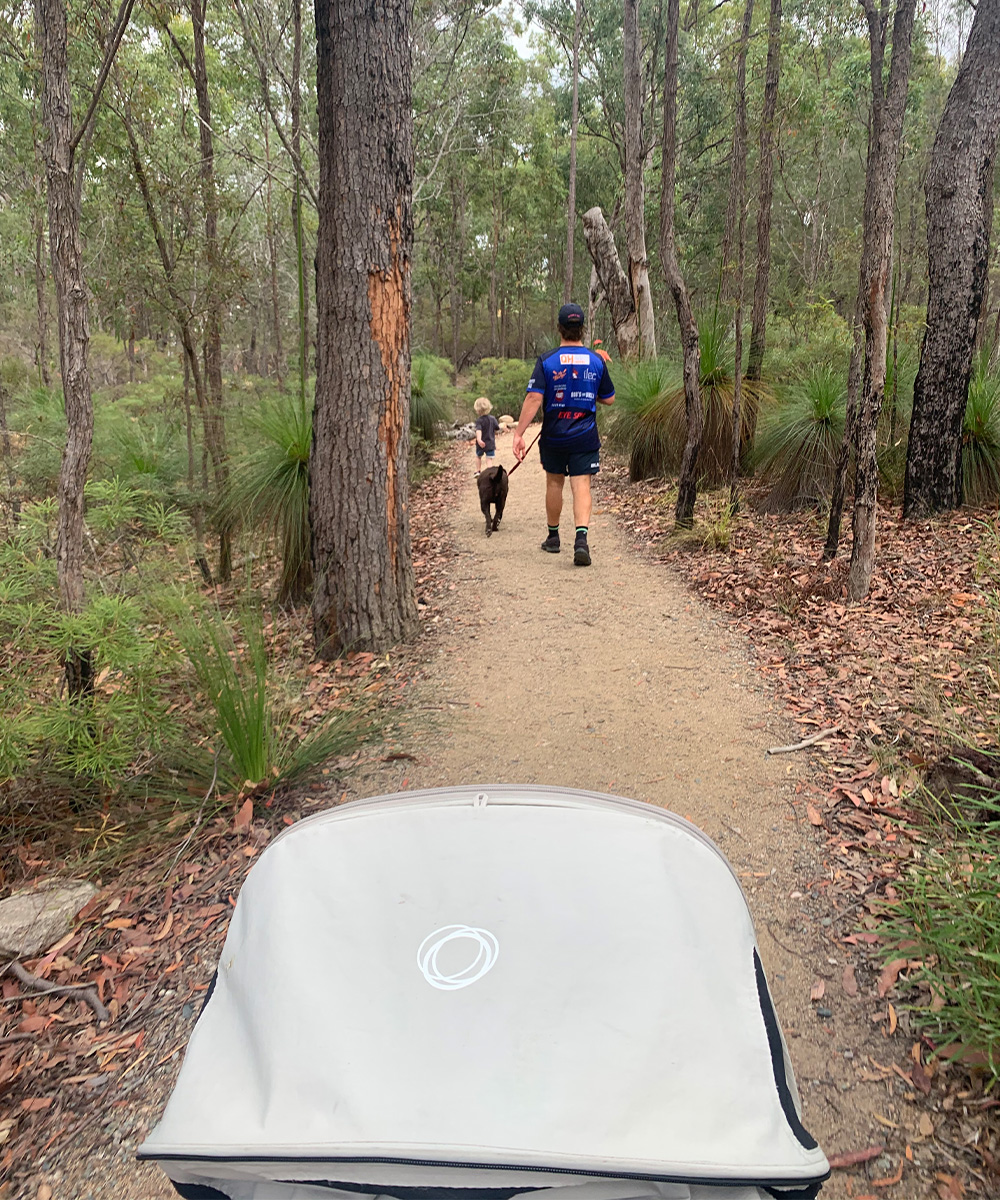 Kid-Friendly Hikes
Keen to have an actual reason to don your activewear? Get the kids out for some fresh air on one of Brisbane's many kid-friendly hiking trails. You'll find nothing too strenuous on this list, just gorgeous scenery, a chance to spot some wildlife and maybe even an excuse to pack a cheese board (for you—the kids can have peanut butter sandwiches, duh).
Treetop Challenge
Mount Tamborine
Got a youngun that's been swinging off furniture since practically the day they were born? Put those skills to good use at Tamborine's Treetop Challenge, a high ropes and zipline course through the trees. There's a chiller section for three to eight year olds, or a trickier zone for families with kids aged eight and up that everyone can tackle. Make no mistake, this is a solid workout, and your shoulders will ache for days.
Best Indoor Play Centres To Take Kids In Brisbane
Bounce
Tingalpa And Macgregor
If your little gremlin is hard to pry off the trampoline at home, Bounce is well and truly for you—they're essentially huge indoor trampoline playgrounds. They (and you, because you know you're not letting them have all the fun on their own) can bounce across giant trampoline pads, dunk balls at the hoops and flip through the air into the soft fall pits. Hold my drink kids, mumma's going to show you how it's done.
Urban Xtreme
Hendra
Got a junior ninja warrior at your house? Urban Xtreme is for you and yours. They have a whole-ass ninja course, a parkour run, indoor skiing and snowboarding, a huge trampoline section, laser tag, dodgeball, rock climbing walls, and even a playland for little ones all under one roof. Phew, what a lot. Hop in the car out to Hendra and experience it for yourself, but book before you head off which you can do here.


Area 51
Underwood
Area 51 is Australia's largest indoor play centre. Yes, actually think about that for a second. It's set up well and truly for all ages, with a multitude of courses, rooms and activities—think a giant ball pit for toddlers right next to the cafe and a huge playground for three to five year olds complete with huge slides, tunnels and ball pits, while over sixers score huge rock climbing walls, balance beams, obstacle courses, massive slides and foam pits. And yes, you're absolutely allowed to join the kids, though you will need your own ticket.
Best Indoor Activities For Kids
Lasertag
Various
Get them off the gaming console and out running for their life at one of Brisbane's many laser tag venues. We don't condone violence, but we do condone ganging up on your kids and keeping them so pinned down under laser fire that they don't even have a chance to find a better hiding spot—that's what they get for refusing to brush their teeth or turn the TV off when you tell them to. There's a few venues around, but Laserforce in Woolloongabba, Strike Bowling in the CBD and Kingpin at Chermside are a few of the best.
Ice Skating
Various
Oddly enough, our steamy, sticky and just straight up hot-most-of-the-year city has a hefty list of ice skating rinks. So many, that we actually did a whole roundup on where to find them. While curious it may be that we have so many, they're actually a godsend when looking for something different to entertain the kids rain, hail or shine.
Slideaways
Hendra
Put the pedal to the metal and drift down to Slideaways, Brisbane's own indoor go-karting behemoth. The track sprawls over multiple levels, bridges, and loops—as well as a spectating platform for your cheer squad. Their family sessions are made for those seven and up, with slower, easier to drive carts that won't run away from learner drivers.
Best Hands On Workshops For Kids In Brisbane
Creative Kids Brisbane
West End And Seventeen Mile Rocks
We get it—you're keen for the kids to get crafty, but you absolutely do not want glitter and glue all over your dining room table, or anywhere near the couch. Take them to one of Creative Kids Brisbane's outdoor workshops instead, which take place on weekday mornings and allow them to glue, cut, sprinkle and otherwise craft to their heart's content, depending on the activity of the day. The West End events (in West Village—hello sneaky Harris Farm Markets visit afterwards) are free, while the Seventeen Mile Rocks workshops are $13.75 per ticket—you can check out the calendar of events here.
Class Bento Kid-Friendly Workshops
Workshop and class guru Class Bento offers a whole section on its website of activities that are specifically designed for kids. From terrarium workshops to pizza-making classes, you're bound to find something that will keep them occupied.
Best Cultural Events To Visit With Kids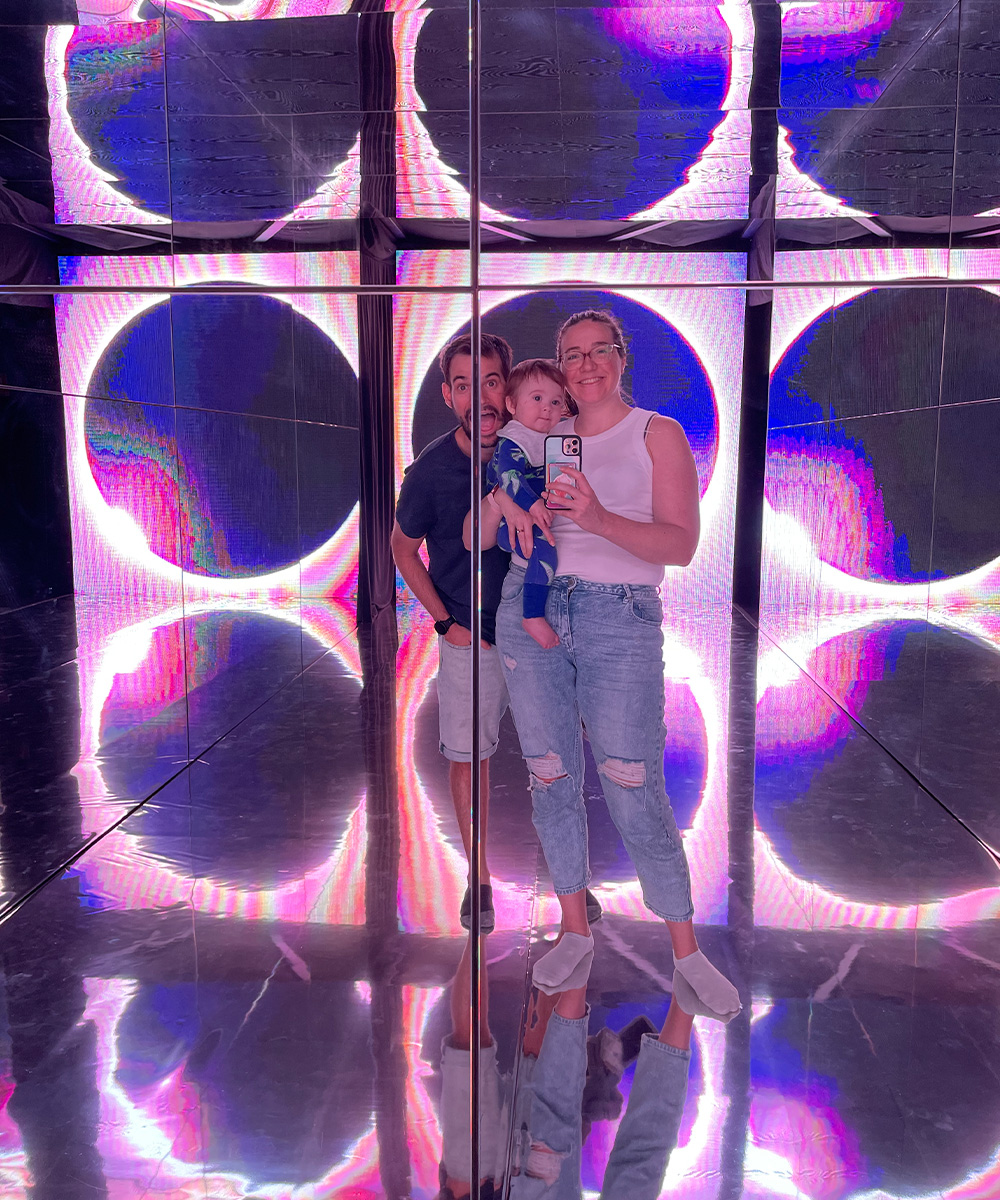 Imaginaria
South Brisbane
Kids a little older? Imaginaria is your ticket. A wonderland awaits you inside, think giant silk parachute canopies, an electronic hall of mirrors, sensor-triggered LED waves and pixel explosions. Enter the interactive cave or the multi-dimensional light maze or even step inside a giant infinity bubble or pass through a black hole hovering in space. Head over here for more info.
Neighbourhood Earth
Brisbane CBD
Here until Sunday 5 February 2023, Neighbourhood Earth is a family friendly, interactive and educational space exploration exhibition perfect for any wannabe astronauts. They'll be able to explore a full-size replica of a section of the International Space Station and a prototype Z-2 Spacesuit designed for future trips to Mars, as well as watch a dazzling cinema projection show and learn even more about space than they already do at all the interactive learning activities.
Best Museums And Galleries To Visit With Kids In Brisbane
Queensland Museum And Sciencecentre
South Brisbane
A surefire way to occupy young minds as well as their excited little bodies, The Queensland Museum and Sciencecentre always has something on for youngsters. From dino skeletons at the museum for the kids who somehow know how to say 'triceratops' but not 'please', or some good old fashioned scientific fun in the Sciencecentre, you could spend at least half a day here.
QAGOMA
South Brisbane
Did you know that GOMA has a dedicated Children's Art Centre? You do now—as well as their often supersized, fantastical exhibitions that are just as visually stimulating for kids as they are for adults, the gallery usually has an exhibition just for them. Currently it's 'Superpowered', which brings together four interactive projects by Indigenous Australian artists to create an immersive world for young visitors to explore.
You might find some more ideas on this list of the best things to do in Brisbane.
Image credit: Urban List archives, Area 51