Amateur sleuths assemble! Here's your chance to flex your Houdini muscles within a nice, safe environment at one of best escape rooms in Brisbane.
Here's how it works: you and some mates get shut in a room. Relying on only your clever wits and powers of deduction, you'll search for clues and solve puzzles to find the solutions before time runs out. If you think this sounds mild, remember that the first Saw movie was basically just two dudes trying to get out of one room, so don't think this won't get your adrenaline PUMPING.
Ideal for team-building and perfect for anyone who likes living a safe distance from the edge, here are all the best escape rooms in Brisbane.
Arcadium Adventures
Spring Hill
Not just an escape room, Arcadium Adventures also doubles as an underground bar, making it the ultimate group experience for you and your code-cracking crew. The objective here isn't to break out, it's to find a hidden treasure, but to do so you'll need to crack codes, decipher rhymes, open locks, and solve puzzles, and the challenges are suitable for everyone over 10 years old. The cocktails may not help you with the puzzles, but they'll sure make the recap afterwards a whole lot more fun.
Age range: 10+
Red Lock
North Lakes
Inside Westfield North Lakes is this Brisbane escape room venue which has won actual awards for their rooms. While the real puzzle heads might want to tackle The Mob Job, a murder mystery with a nine out of 10 difficulty rating, the reason we're heading this far north to Red Lock is for The Wizard's Apprentice, a very Harry Potter-esque room where you'll have to complete a series of spells to graduate your final year at the Acadamy of Magic. We're still waiting on our letter to Hogwarts, but this will suffice in the meantime.
Age range: 8+
Escape Manor
CBD
Boasting six terrifying scenarios for you to winkle your way out of, Escape Manor is not for the faint of heart. 'Cabin 13' is as creepy as it sounds, with groups having to find a way out of a cabin in the woods that is almost definitely haunted. Or check out 'The Asylum', which will leave you alone in an examination room after your tour guide mysteriously vanishes. Make a diabolical deal in 'The Covenant', dodge the chair in 'Death Row, or get to the bottom of the winemaker's secret ingredient in 'Wine Cellar'. Each scenario is designed for two to six players, so grab a crew.
Age range: Not specified
Escape Hunt
West End
One of the earliest escape rooms to set up in Brisbane, Escape Hunt has always kept us on our toes. Each game can take up to five players, and centres around a different theme. They keep things fresh with wildly different scenarios that are seasonally updated the current selection includes rooms inspired by Alice in Wonderland, Aladdin and Blackbeard's treasure, all best suited to those over 10 years of age.
Age range: 10+
Fox in a Box
CBD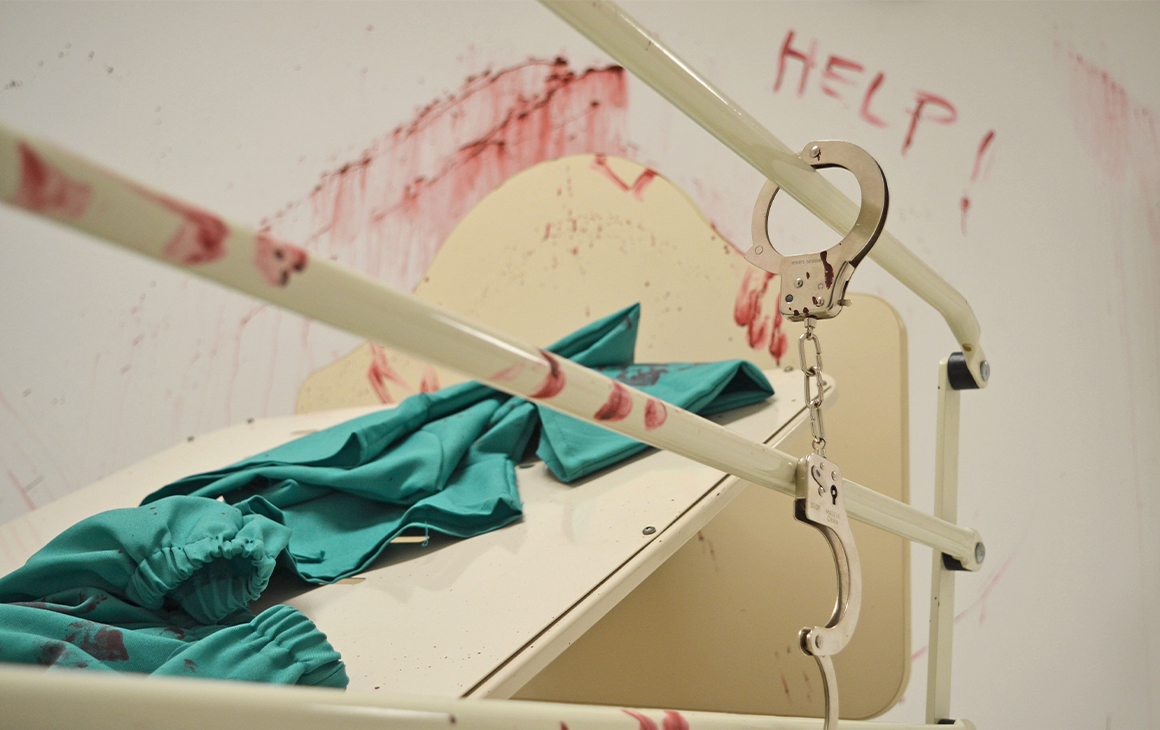 Hailed as the creators of Europe's best escape rooms, Fox in a Box opened its first location in Vienna in 2013. Since then, Fox has opened over 30 locations in four different continents and set a universal standard for escape rooms, with high-tech systems and brilliant puzzles like the devious 'Zodiac Killer' or terrifying 'Zombie Lab', with all ages welcome, but the challenges recommended for those 10+. Their Edward Street location was the first in Australia, bringing six creative challenges, and is one of the few franchises that can host seven players. Got a bigger crew? Up to 12 people in two teams can compete in the 'Prison Break head-to-head'.
Age range: 10+
Quest Room
Spring Hill
Quest Room offers five experiences, each designed for two to five players, and around the 60-minute mark and welcoming players 12 years and over. For the ultimate challenge, their 'Darkness' room sees guests blindfolded and working their way through a pitch-black room set in a psychiatric hospital, while the 'Sherlocked' room transports guests to 1885 London.
Age range: 12+
Cube Escape Rooms
Everton Park
Not to be confused with the movie 'Cube', Cube Escape Rooms don't require you to know the powers of prime numbers in order to escape. Cube offers three different escape scenarios, ranging in difficulty and theme to cater to any age. Kids as young as seven can help defuse the bomb in 'Zoned for Destruction', while the 15+ crowd can get around the mystery of the sinister librarian in 'Deadly Silence'. Notably, Cube's 'Forbidden Crash Zone' scenario is suitable for up to 10 players, so it's perfect if you've got a big squad.
Age range: 7+
Strike Bowling
Wintergarden
This might come as a shock, but Strike isn't just for bowling. Besides their usual offerings of tenpins and beer, Strike is also home to three brain-tickling escape rooms that are sure to challenge you. Ranging in difficulty and levelled at two to six players, Strike's scenarios will send you back into a childhood fever dream, on an investigation to reprimand a sociopathic serial killer. Whatever your flavour, Strike's got your back. They've even got karaoke to take the edge off afterwards.
Age range: 15+
Puzzled Room Escape
Holland Park West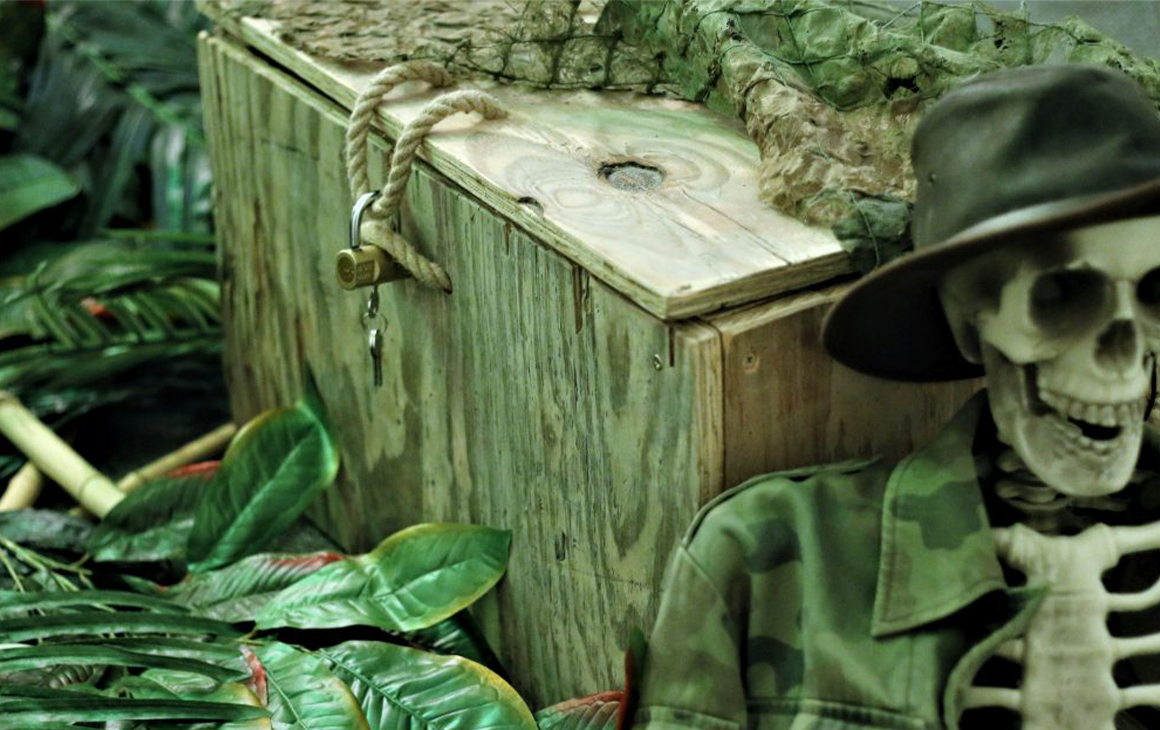 It's in their name, so you know there is a slim chance of getting out of one of Puzzled's escape rooms without giving the head a good scratch. With a group of between two and six players, you can try and get to the bottom of a missing professor in 'Mirrored', escape a devious experiment in 'Monkey Run', or find the cure in 'Dr Irov's Laboratory'. For larger groups, Puzzled even offers a Battle Mode that pits two teams against each other with opportunities to directly thwart each others' mission. This option is ideal for up to 12 players so jot this one down for the Christmas party.
Age range: 15+
Seraphim Escape
Ipswich
Anywhere that purports to have the scariest escape room in Brisbane not only has our interest but our downpayment as well. The bone-chilling escape room is called 'The Executioner's Toolshed', and is as creepy as it sounds—players have to solve a series of riddles or get minced by their sociopathic kidnapper. But it's not all nightmares and trust issues: Seraphim also offers a family-friendly break-in to 'Santa's Cottage', which is ideal for some seasonal bonding with the younger crew.
Age range: Santa's Cottage is family-friendly
Mystic Escape
South Brisbane
Conveniently located in the buzzing Fish Lane precinct (so something delicious awaits following your getaway), Mystic Escape offers three experiences with unique objectives, with 'City of Ashes' and 'The Fairytales' both running for 45 minutes, and the murder-mystery style 'Storm' a full 90-minute experience. Mystic Escape only welcomes guests 16+, so these ones are guaranteed to be a little more creepy.
Age range: 16+
Kingpin
Chermside
Next time you need a break from shopping at Chermside, head to Kingpin, where you'll find no less than nine different escape rooms awaiting you. Ranging from 'Trickily Difficult' to 'So Hard It's Off The Scale', you'll need a minimum of four people to tackle them, and can choose from rooms like the Labyrinth, where you'll need to find your way out of a maze, and the Hunter's Cabin, where you'll find yourself at risk of becoming a mounted trophy on a wall.
Age range: 14+
Once you've broken out of the best escape rooms in Brisbane, head to these adventurous bars where you can do more than just drink.
Image credit: Fox in a Box, Arcadium Adventures