When it comes to op shopping, Brisbane is a tried and tested stomping ground for those out to find a bargain.
Luckily, we've done the scouring for you, so all you need to do is raid your money jar, because it's time to pop some tags. Here's our hit-list of the best op shops in Brisbane to scour for anything from designer jackets to that perfect vintage tee.
Vinnies
Newstead
If it's high-end designer labels without the designer price tags you're after, Vinnies in Newstead is where you'll find them. A rack at the very front is the spot to pick up luxury brands like Moschino and Gucci (though you'll pay a bit more than your usual op shop prices for them), but dive deep into the racks at the back for almost-new pieces from the likes of Seed, Camilla, Zimmerman and Sass & Bide, as well as designer homewares and furniture. Also good to know—there's donation bins right out front.
Salvos Stores
Newstead
Also overflowing with labels is the Newstead Salvos store. While it has recently moved over to smaller digs under Bunnings, you can still hit both in one trip. There's a few racks of designer threads to dig through, and make sure you take a peek at what's in the locked cabinet—we've spotted red-soled Louboutins in there just begging to be worn.
Salvos Stores
Red Hill
The Salvos have two large sheds in Red Hill that are well worth a look—they're so big and jam-packed with pre-loved goodness you'll be digging for hours. Always a good spot for homewares, furniture and second hand clothes, they've also recently added the Street Boutique, where you'll find barely worn designer labels and some seriously funky finds.
Local Opy
West End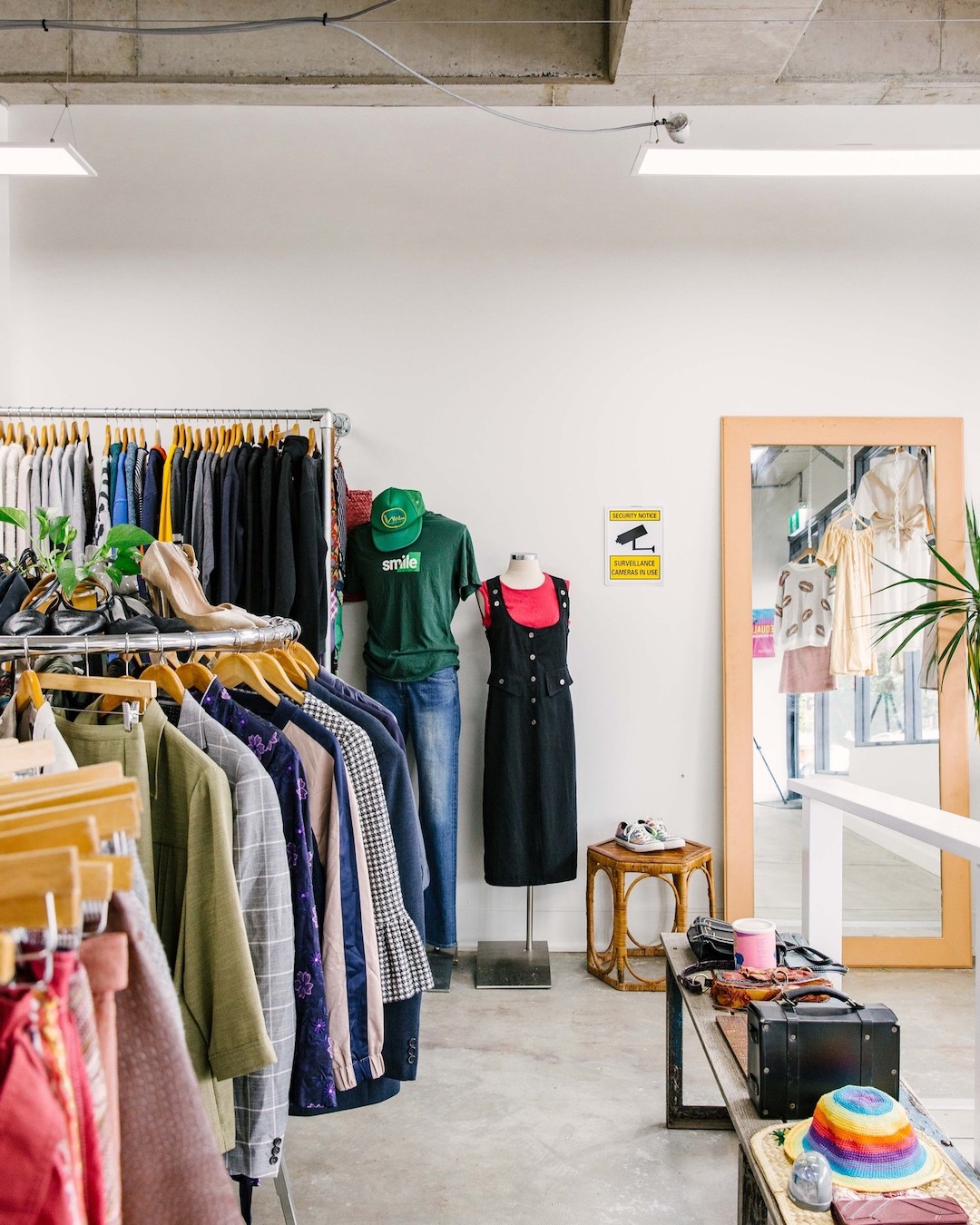 A spin-off by the team behind the more curated vintage store Swop, Local Opy takes the items that they couldn't accept as part of their cask-back or credit program, and instead offers them at a fixed price, with all proceeds going to their rotating charity of choice. Prices range from $9 for tops to just $14 for jackets and the items all come from the same people donating to Swop, so you know there's some gold waiting to be discovered.
Thrift Shop And Eternity Boutique
Red Hill
Located under the Windsor Road Baptist Church, Eternity Boutique is an Aladdin's cave of all your fashionista desires, new and old. It is especially tempting if you love shoes, with an entire room fof floor-to-ceiling shelves to sort through. Plus, you might even find a few homewares to fill your cupboards in the thrifty laneway out front.
Lifeline
Stones Corner
For seriously retro outfits—and by retro we mean actually made in the '50s and possibly worn by your nanna, not just the Valley Girl re-creations made in the '00s—Lifeline in Stones Corner is a veritable wonderland of floral patterns and old-fashioned silhouettes. Not to mention, we want all of their decor—if only it was actually for sale. While you're in the area, the Salvos Store around the corner is worth hitting as well.
Do-Op Shop
Morningside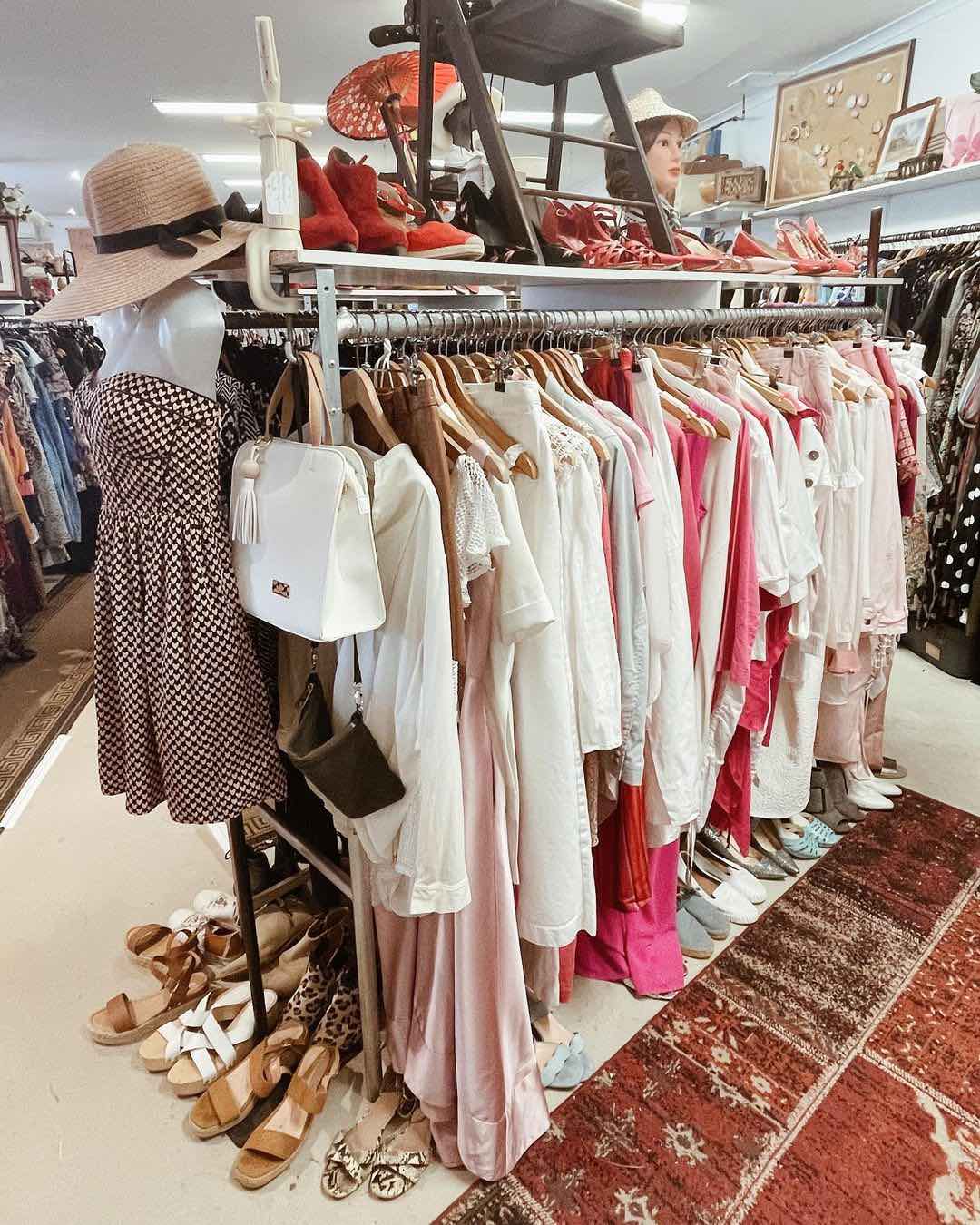 We do love an independant local biz, and when they support the community around them too? Double tick. Do-Op Shop is just that—a non-religious charity that gives 100% of its profits to local initiatives. On the racks you'll find plenty of secondhand treasures, including women's, men's and kid's wear, plus a bit of bric-a-brac. You can even shop online if you're not close enough to visit—scope out their online shop here.
Vintage Revival
Annerley
If you're looking for retro or costume gear in Brisbane, then your search should begin and end at this specialised Lifeline outlet. Here you'll find everything you need for your next theme party, from '70s flower power to Russian mob level fur coats, plus wigs, cowboy boots and gypsy skirts galore. Plus, this little strip on Ipswich Road is home to a handful of other thrift stores including a Vinnies, Save The Children And Yesterdays Op Shop—so you may as well hit them all.
Yesterdays Thrift Shop
Rosalie
Just up from the main hub of Rosalie, the little rooms of Yesterdays are always chockers, especially the $2 bargain section. With some great labels, all in top nick, you'll usually pay under $10 for any item of clothing, and every Sunday you can fill a whole bag for $4. Hit up their other stores in Mitchelton, West End, Annerley and Indooroopilly if you want to keep shopping.
St Veronica's Thrift Shop
West End
A classic old-school independent thrift shop, St Veronica's in West End is an eclectic and hodgepodge mix of all sorts from clothes to books and everything in between. Open Monday to Saturday, it's not as busy as other shops so you have freedom to ferret among their treasures. Check out the retro rack if you're looking for something to wear to that '80s party this weekend (and maybe head to the iconic Quan Thanh for a pho after all that browsing).
RSPCA, Vinnies And Red Cross Store
Paddington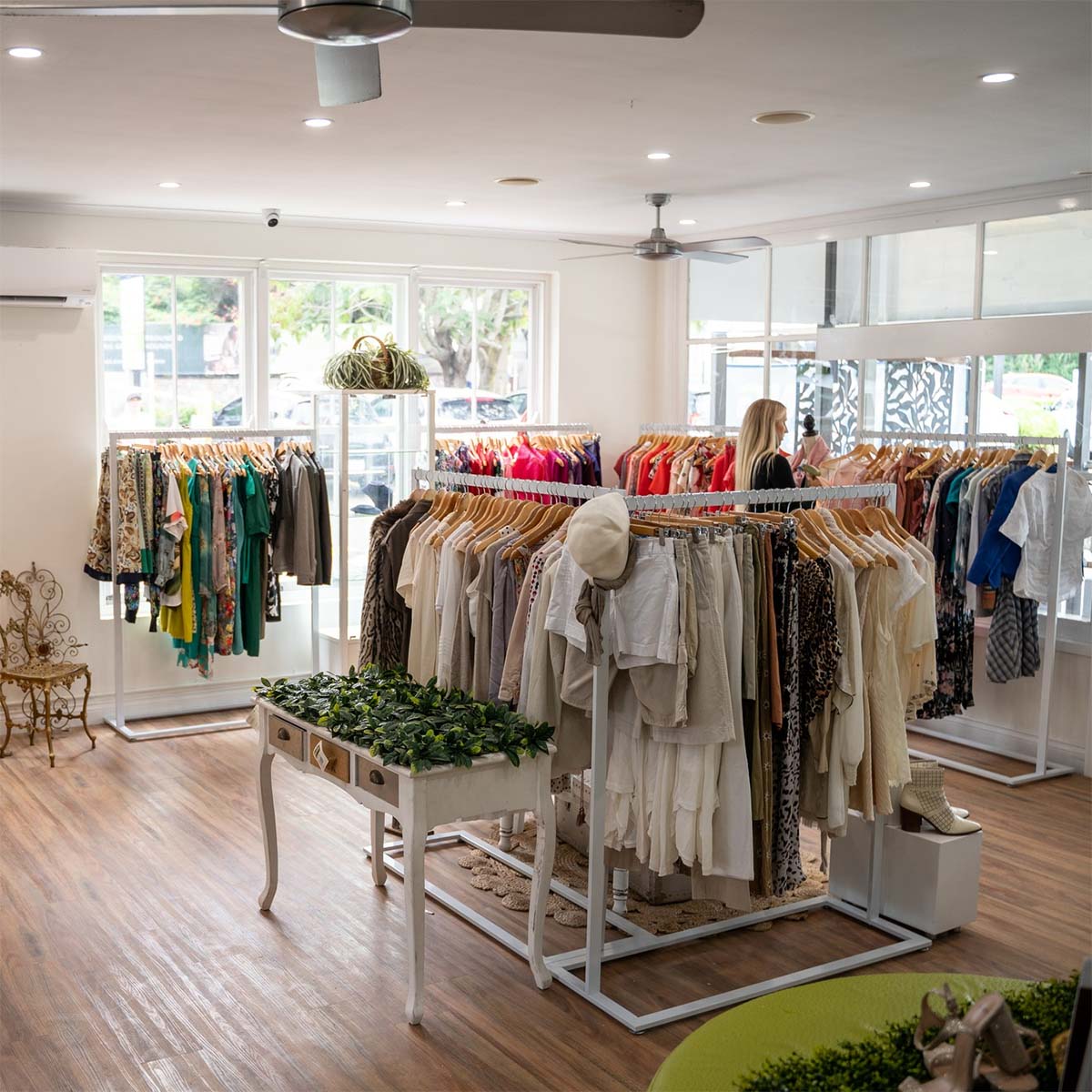 Everyone knows that Paddington is the place to go op shopping in Brisbane if you want multiple spots to hit where you're guaranteed to find designer threads on the cheap. The price tags you'll find on the thrifted fashions at these Brisbane op shop might be a tad higher than the ones you'll find elsewhere but, trust us, they're worth it. The Red Cross Store in particular only stocks high-end labels and true vintage goods, all of them in impeccable quality. $40 for a $200 designer dress? Yes please. The new RSPCA Op Shop is also a must-visit in you're in the area, and Vinnies is good for everything from vintage leather jackets to crystal glassware.
RSPCA
New Farm And Ascot
The benefit of hitting an op shop in one of Brisbane's wealthiest suburbs is that you'll find what's on the racks matches what's in the closets of the million-dollar houses nearby. Nowhere is this more true than at Ascot and New Farm's RSPCA, where you can bag clothing, household items, bric a brac, accessories and furniture for a pittance (all while supporting the pups). Real housewives of Teneriffe, we truly appreciate your sacrifice.
Salvos, Vinnies, Lifeline, Neighbours Aid and 1-World
Lawnton
If it's choice you want, head for Lawnton, where you'll find five op shops all within a stone's throw from each other. Overflowing with clothes, books, furniture, kitchenware, bric-a-brac and more, each of the stores is surprisingly sizeable—the benefit of op shops in the 'burbs. Better pack snacks (and a car with a generous boot), because you will be here all day hunting through the shelves and racks for bargain treasures.
If you're shopping for true vintage goods (and are willing to accept the vintage price tag), find the best vintage stores in Brisbane here.
Image credits: Local Opy, RSPCA