How much do we love indoor plants right now? Let me count the ways. Not only do our fave indoor plants make boring interiors shine, they require (close to) zero attention and they don't break the bank, meaning you can buy all the succulents.
Because our Insta feed tells us that no stylish office, kitchen, living room or bedroom is complete without the inclusion of a fiddle leaf fig or rubber plant, we've tracked down where to buy the best indoor plants in Brisbane. Let the obsession continue. Just try not to kill them, ok?
Eden Gardens
Carseldine
For an all-encompassing foliage experience, step into this nursery to truly leave this world and enter the modern-day garden of Eden. Eden Gardens is home to common and rare plants alike, and all are welcome to attend their many workshops to learn more about terrariums, sustainability, and general plant care. Leave with a cup of joe from their Dragonfly Café and as many plants as your heart desires, and in no time you will have a green thumb.
Brisbane Marketplace
Rocklea
Wander down to the Brisbane Marketplace on a warm Saturday morning to grab some fresh produce, fresh bread and your morning coffee. Something you won't be able to resist adding to your shopping bag here is their array of vibrant leafy plants. Get in early to get the best pick of their cacti, jade plants and fiddle leaf figs.
Mappins Nursery & Aquarium
West End
Located conveniently close to the West End Markets is the one and only Mappins Nursery & Aquarium, the place to snatch up high quality indoor plants. Specialising in cacti and succulents, Mappins has some weirdly wonderful options that will take your interiors game to the next level. If you're game, the sculptural 'Medusa's Head' cacti is a showstopper.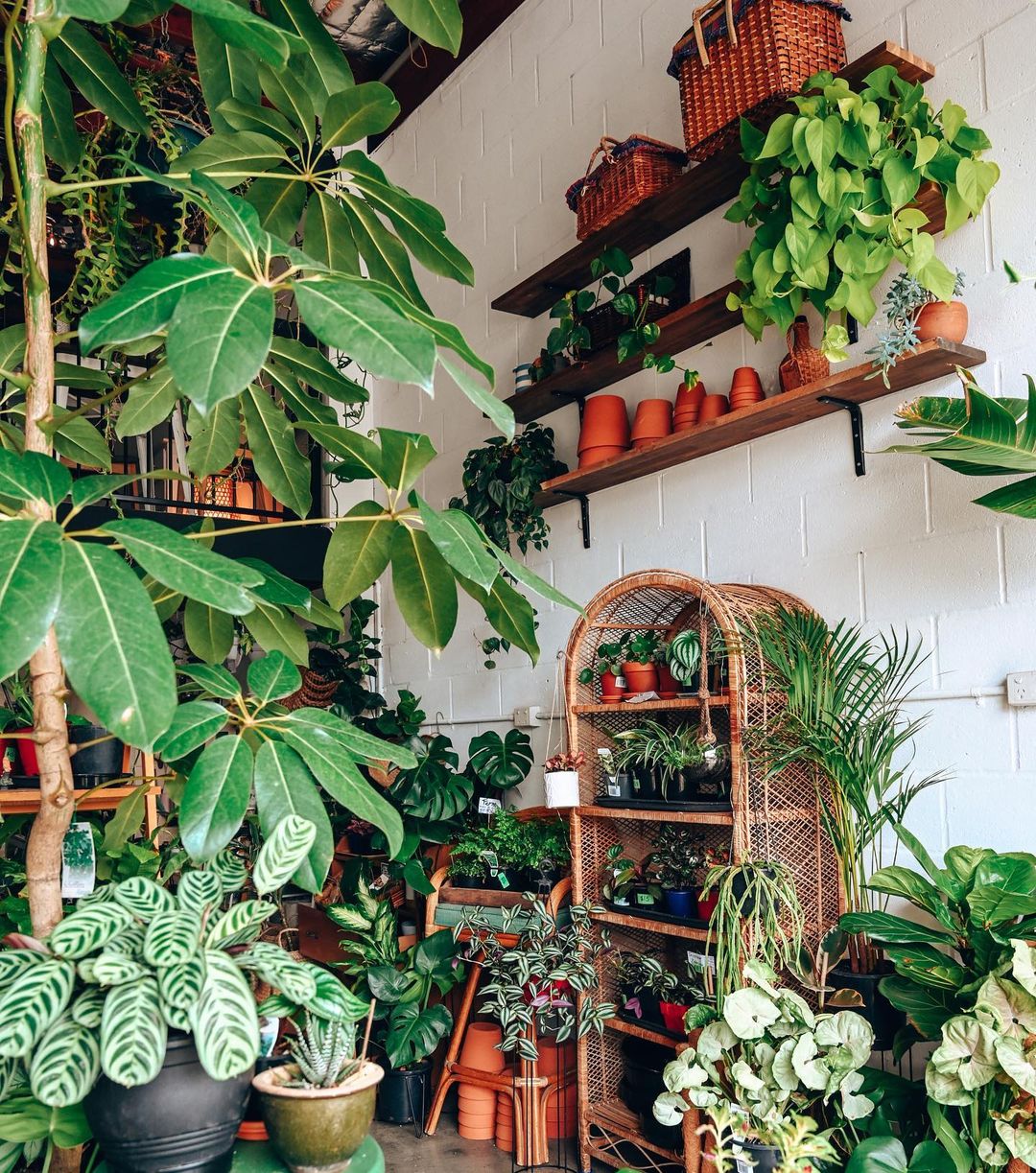 Epilo
Woolloongabba
If you're looking for a one-stop shop to satisfy all your plant and caffeine needs, you can't go past Epilo. You'll want to order up a chai latte, coffee, or milkshake from the coffee counter and take it up to the mezzanine seating area where you can browse 'til your heart's content for that one (or five) plant babies you just can't go home without.
Oxley Nursery
Oxley
When it comes to selecting indoor plants that cannot be killed even by the most amateur black thumb, Oxley Nursery has got you covered. From yellow leaf succulents to prosperity-bringing money plants, their drought-proof plant selection is sure to put any first-time plant owner to a good start.
Leafy Theory
Hamilton
Leafy Theory in Hamilton is definitely a place to stop by if you're looking to greenify your home. With their amazing collection of plants, you'll without a doubt become a proud parent of some gorgeous new leafy babies after visiting. They're open every day and also offer click and collect as well as local delivery, making plant shopping a breeze for all you time-poor folks.
Brookfield Garden Centre
Brookfield
The Brookfield Garden Centre is one of the prettiest nurseries in Brisbane and offers a whole host of great indoor plants and gorgeous pots. But its biggest drawcard is that you can pair your plant shopping with delicious brunch at the enchanted Wild Canary café, less than 100 metres away.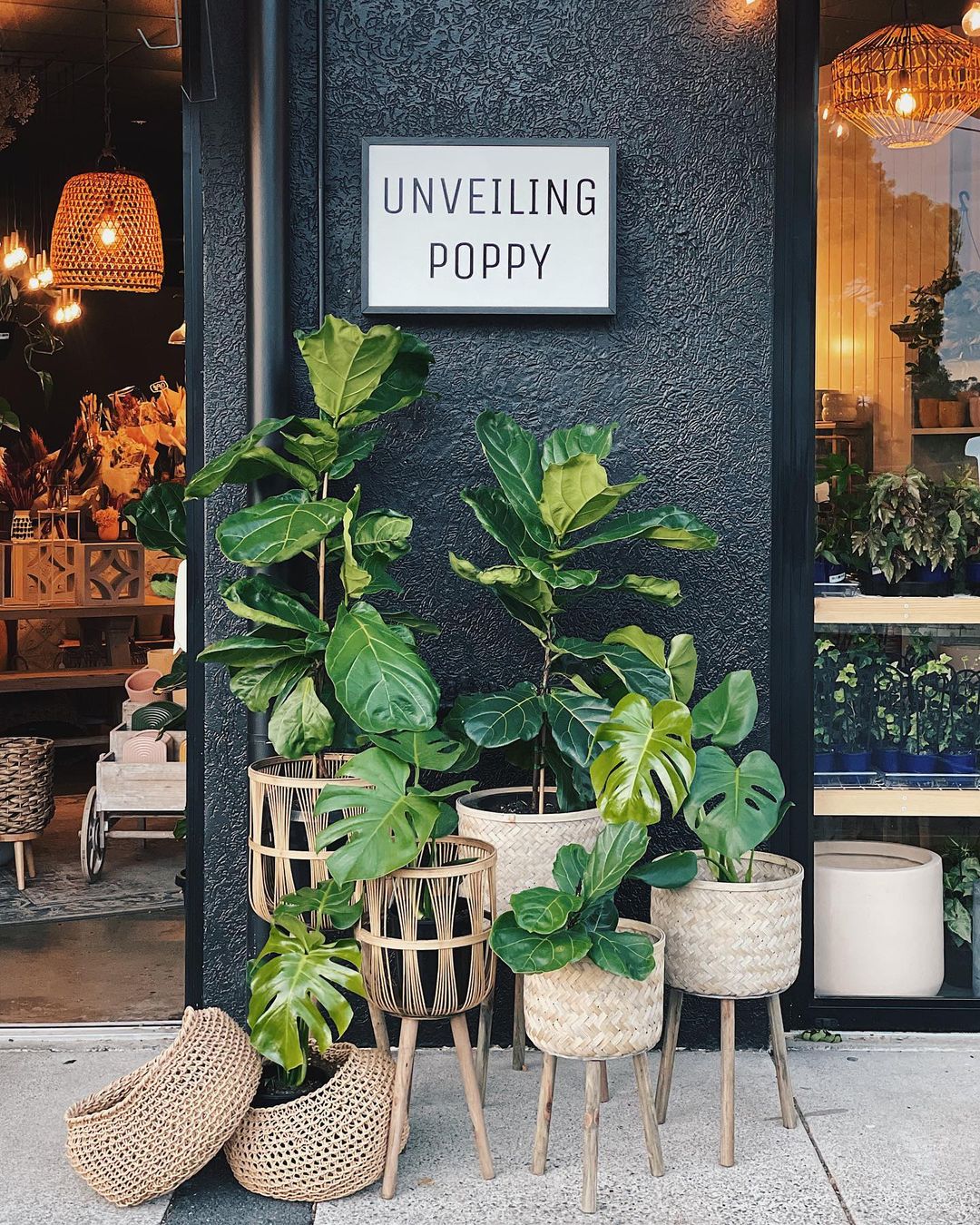 Unveiling Poppy
Daisy Hill
The interior of Daisy Hill's Unveiling Poppy is everything we want our living room to be. A suburban oasis of rugs, woven light hangings, stunning pots and of course, endless plant life, it's the spot to browse for hours before taking home all your finds. Bonus it's right next door to St Coco Cafe, so you can combine a visit with brunch for an ideal Sunday outing.
Houseplant Hoarders
Hendra
We've got three words for you: Plant. Loyalty. Card. This is the kind of ingenuity we need in a plant shop, especially since Houseplant Hoarders' adorable pots, plants and gifts just make you want to come back again and again. The pot plants here are just the right size for tiny aparments or sprucing up your bathroom, though if you have a solid green thumb you can probably coax them into getting bigger—as for us, we'll just be going back for a new one every six months.
Botanick
Albion
Plant enthusiasts and antique lovers alike will feel right at home in this creative nursery space. In amongst the greenery, you'll find a range of unique products and antiques, all hand-picked by Botanick's owner, passionate horticulturalist Andrea Fitzpatrick.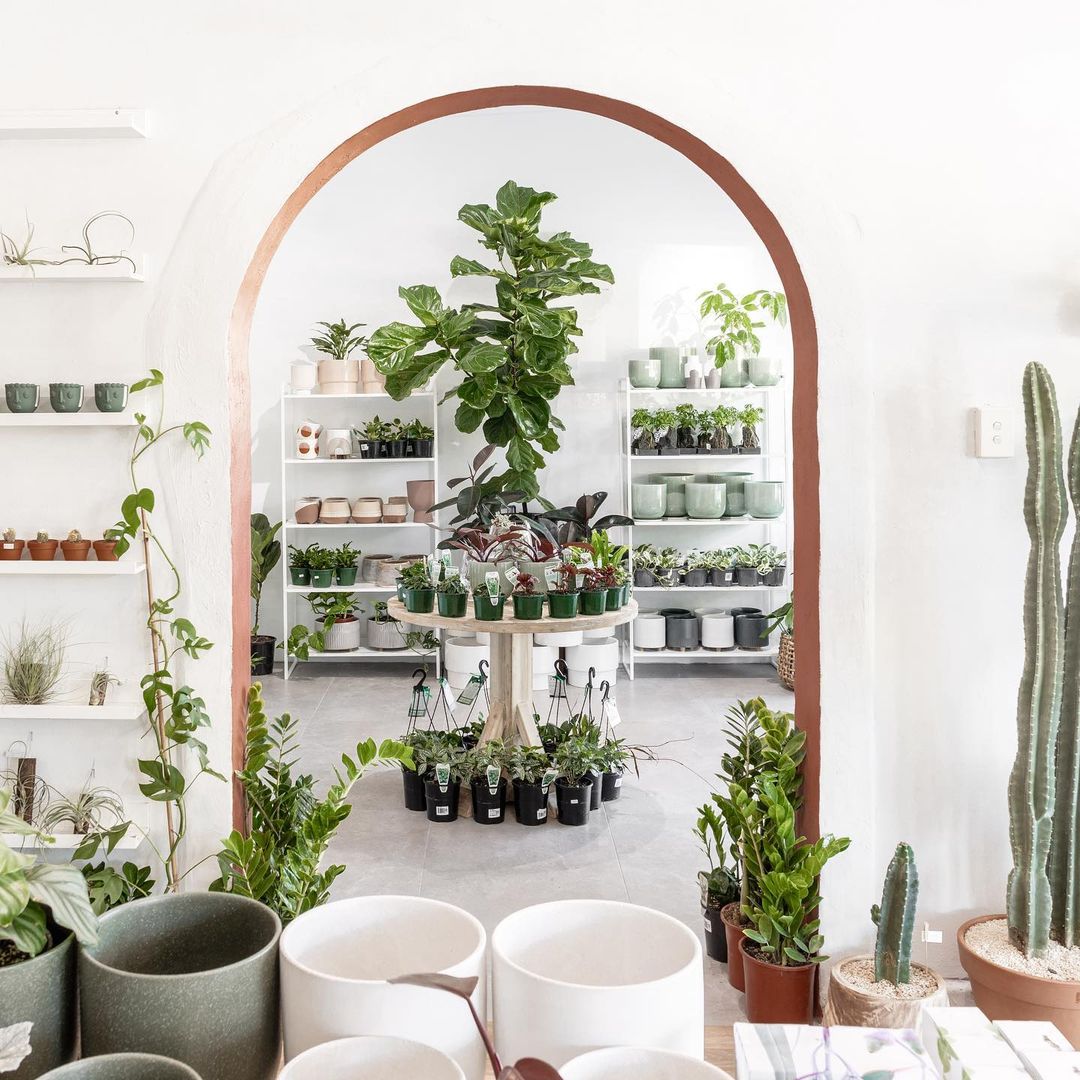 Little Fox Lane
Aspley
Aspley's Little Fox Lane is actual interior design goals. Full of perfectly arranged pastel pots and wicker baskets, every single one of their plants is the picture of health (seriously, how are their rubber plant's leaves so GLOSSY?), and will definitely meet your needs for an aesthetically pleasing plant shape (or is that just us?). As well as plants and pots, you can stock up on plant food and other necessities to keep your plant babies joyful.
Cottage Garden Nursery
East Brisbane
Cottage Garden Nursery on Stanley Street in the Gabba is one of the cutest spots to shop for plants in town. With a beautiful selection of indoor plants, this could be the place to pick up your newest green baby with a variety of plants that can work inside. Once you've finished your shopping, reward yourself with a stop at cute café The Smug Fig next door.
Oasis Plant Nursery
Kelvin Grove
The Oasis Plant Nursery in Kelvin Grove is a green space to get absolutely lost in. Wander down the myriad of tranquil paths and who knows what you'll come across. We love the amazing bonsai selection alongside the interesting variety of indoor plants.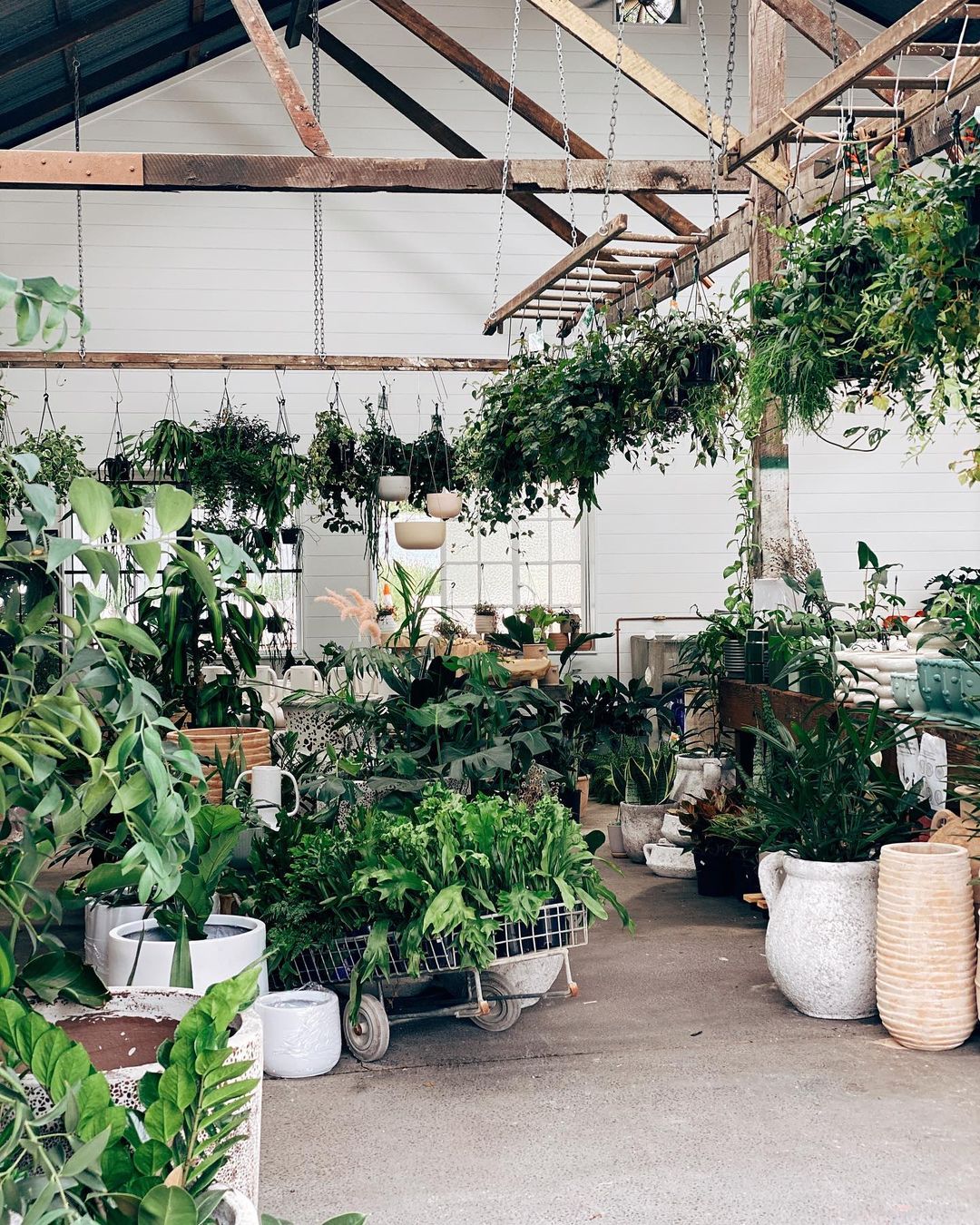 All The Green Things
West End
This West End store stocks a sizeable range of gorgeous green goodies. However, plants aren't the only attraction at All the Green Things. While you're taking a relaxing stroll, perusing the shelves and looking at everything from hardy favourites to rare varieties, you may also have an absolute #blessed moment of meeting the shop's resident dog, Ruby. In fact, if you're as much a canine enthusiast as you are a plant one, you'll be able to stock up on pet-friendly greenery. Not to mention, there's some adorable animal-shaped planters and pots here.
City Farm Nursery
Windsor
City Farm Nursery know plants. These guys are fully organic, and run on permaculture principles. Not sure what that means? Same. But hey, we do know that all seedlings and plants from City Farm Nursery are grown from open pollinated, heirloom seeds raised in their own mix of soil. Let's just say that know quite a lot about plants. Hit them up for veggie seedlings, herbs, bush tucker and native plants, plants that bees and butterflies will love, and more.
Little Leaf Decor
Coorparoo
Plants and homewares are two of our favourite things, so we love that Little Leaf Decor combines the two. Here you'll find everything you need to make your living space totally Pinterest-worthy—pots in every size and shape, wicker plant stands, side tables, rattan furniture, and of course, plenty of plant life.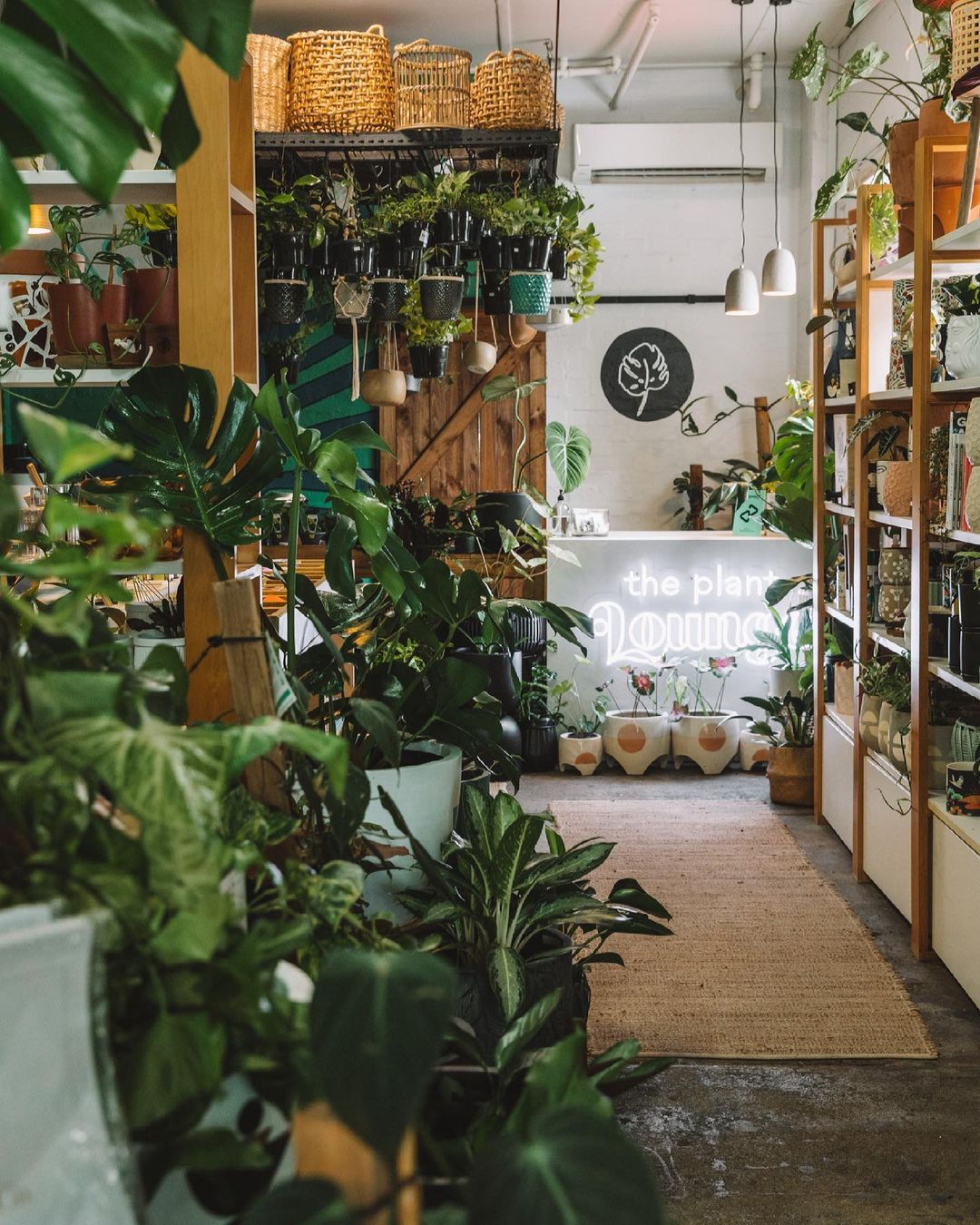 The Plant Lounge
Nundah
Turn your bedroom, bathroom and pretty much your entire house into a nursery with the help of The Plant Lounge. Located in Nundah, The Plant Lounge's mission is for every living space to include indoor plants. They'll not only help you choose your new leafy friends based on your style and décor, but using serious plant science (it's a thing) and research, they'll also help you make the most of your plant babies to benefit your health and theirs.
The Soul Pantry
Stafford
Plants, classes and a cafe—what could be better? That's exactly what The Soul Pantry offers. A visit to the Stafford spot will help you deck your halls with plenty of greenery. As well as a range of indoor leafy beauties, along with pots to put them in, you'll also find flowers of both the fresh and dried variety (for those who love nature, but know that keeping something alive is beyond too much responsibility). There are a bunch of workshops on offer here too, so you can learn about everything from terrariums to living with plants in peace and harmony.
The Borrowed Nursery
Windsor
There's nothing second-hand about this forest green, rustic warehouse, filled to the brim with more greenery than you could lay your eyes on. You'll want to do that forever-put-off house declutter before you make the trip to The Borrowed Nursery so that you'll have space for all the fiddle-leaf figs, Bird Of Paradise palms, Devil's Ivy, Dracaeans, rubber plants, succulents, hanging ferns, and plant accessories that you'll inevitably leave with.
Looking to take your plant obession out into the outdoors? Find our favourite flower walks in around Brisbane here.
Image credit: Eden Gardens, Unveiling Poppy, The Plant Lounge, Epilo, The Borrowed Nursery