You could be forgiven for thinking the Gold Coast is just one long stretch of sand, with nothing but the rugged good looks of lifeguards to mix things up along the way. Though, once you get acquainted with the real roundup of best beaches on the Gold Coast, you will see that fact is only partially true.
Coffee shops on waterways, empty lighthouse walks, and dolphins swimming down jungle-fringed creeks. Why Gold Coasters seek full-time employment we will never understand. We know everyone has their own favourite, but here are a few of our favourite beaches on the Gold Coast in 2022.
Nobby Beach
It may officially be called "Nobby Beach", but FYI non-locals, nobody's actually calling it that. Because nobody wants to sound ridiculous. "Nobby's", which only sounds slightly better, is a great little patch of sand playing front yard to the numerous bars, eat haunts, and surf vibes of its namesake suburb. Unlike other popular Gold Coast beaches such as Mermaid Beach and Broadbeach, Nobby's is edged by North Burleigh headland, which makes for some truly gorgeous views if you're willing to make the trek up it.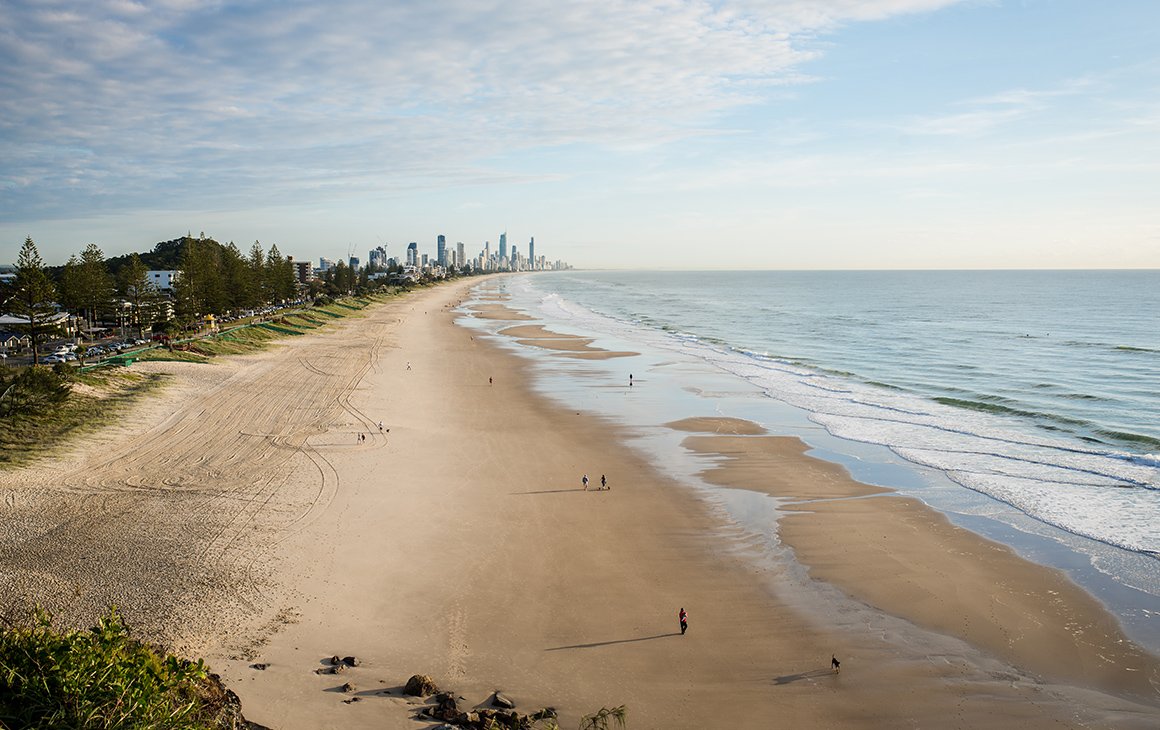 Burleigh Beach
Queensland's answer to Bondi, Burleigh Beach is a place where kids make memories diving into the waves and riding pastel beach cruisers with baskets full of fruit. It can get very busy, particularly on a Sunday afternoon, when sunset-loving hordes climb the Burleigh Hill and watch the sun dip below the horizon, but trust us, it's worth it. There's family picnics in the park, birthday parties galore and oceanside markets. No one is exempt from loving Burleigh Beach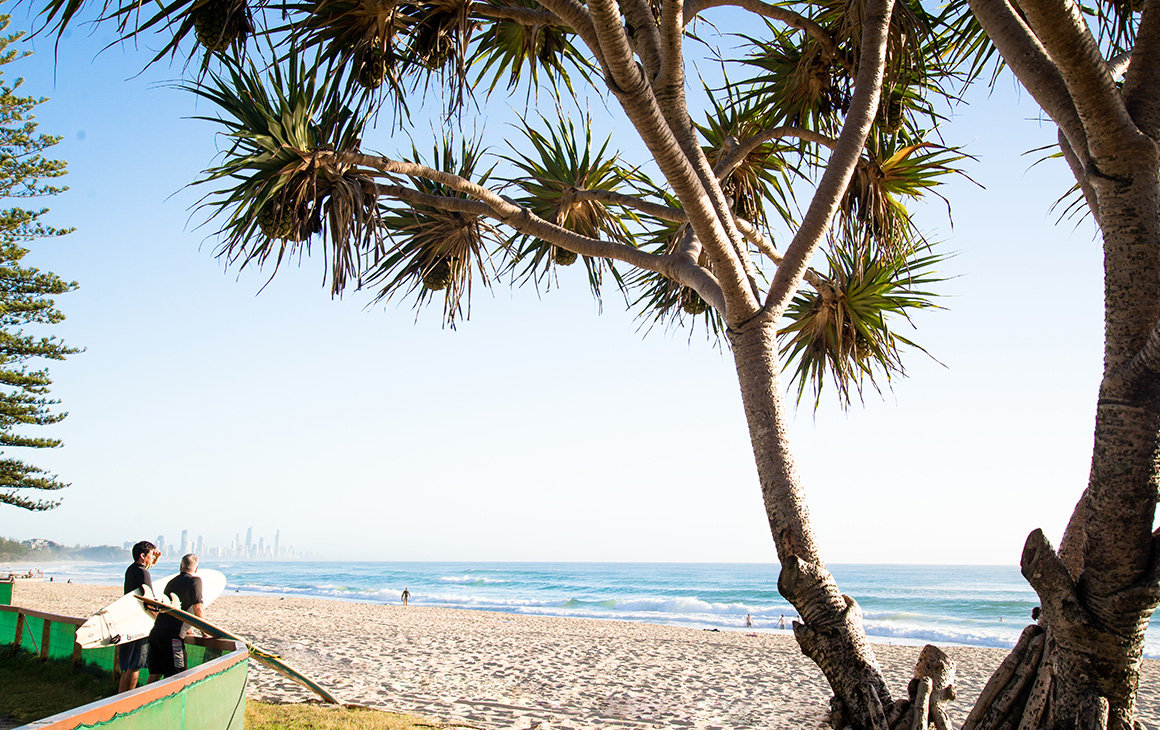 Currumbin Creek
The word creek might not send you tripping over your feet with excitement, but rest assured the mouth of Currumbin Creek is a dream scene. As it sucks in and spits out the South Pacific Ocean, pods of dolphins are invited in for lazy afternoons gliding past stand-up paddle boarders and watching Gold Coasters act all Weiss Bar happy. Bonus: there's dog friendly stretches nearby so even your furry friend won't have to miss out. Hands down, one the best and most child-friendly beaches on the Gold Coast.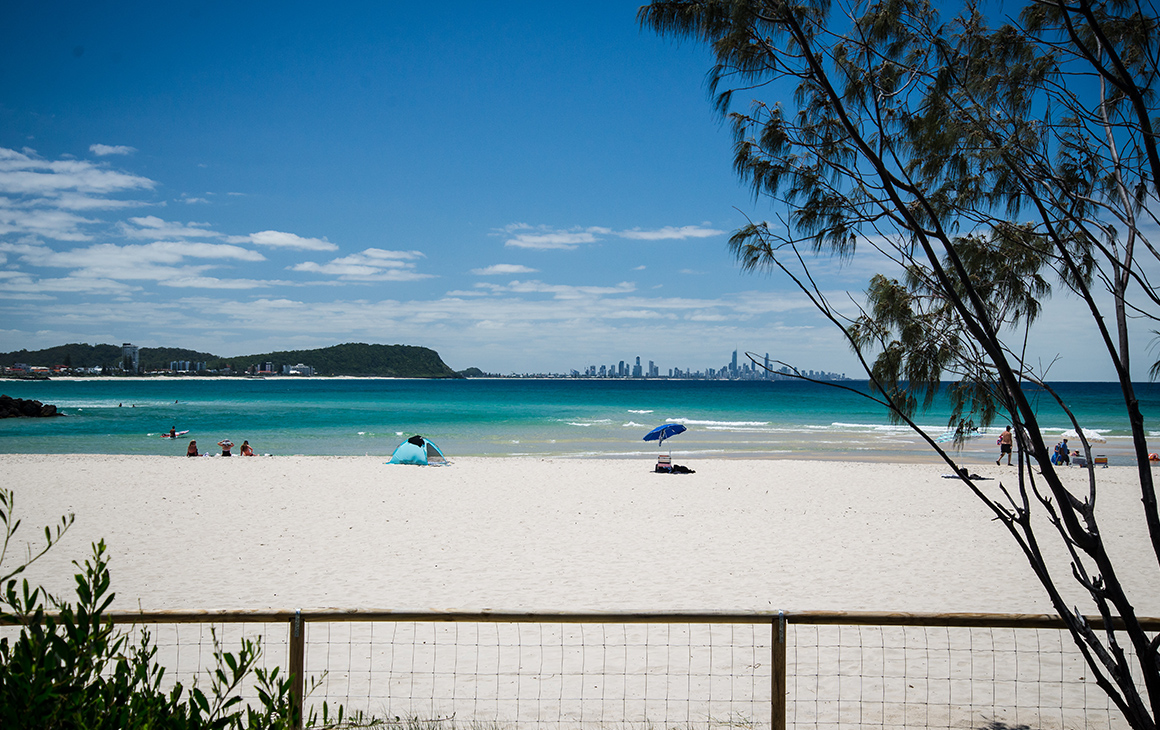 Currumbin To Kirra
Choosing a favourite beach between Currumbin and Kirra is like choosing your favourite child. And while only the locals truly know where one beach ends and the next one begins, the immaculate squeak-between-your-toes sand of Currumbin, Tugun, Bilinga and Kirra make up seven kilometers of uninterrupted strolling magic. The goodness continues south around the corner to Coolangatta, too. We're going to be bold and say it's one of the finest suburban stretches of beach in the whole country. And the best part? It's virtually deserted.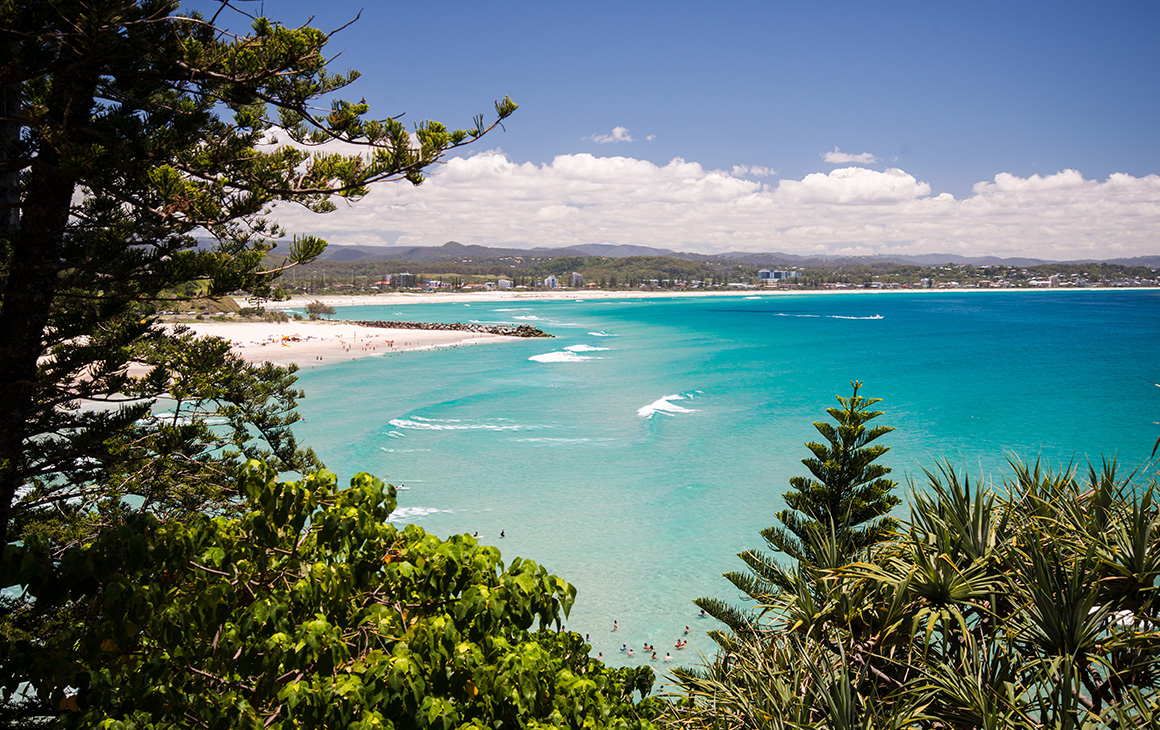 South Stradbroke
This popular surf break is about 200 metres from The Spit, and has the unique allure of wallaby watching and no crowds. Paddle over on your board or hire a boat for the day; either way you're in for a truly stunning day at one of the Gold Coast's best beaches.
Rainbow Bay
One of our all-time favourite beaches to throw down the towel is Rainbow Bay. Groms, pros and barrels galore, this is about as far as you can distance yourself from the hazy cluster of high rise on the horizon. Made perfect when chased with a frosty Balter on the deck of the legendary Rainbow Bay Surf Club.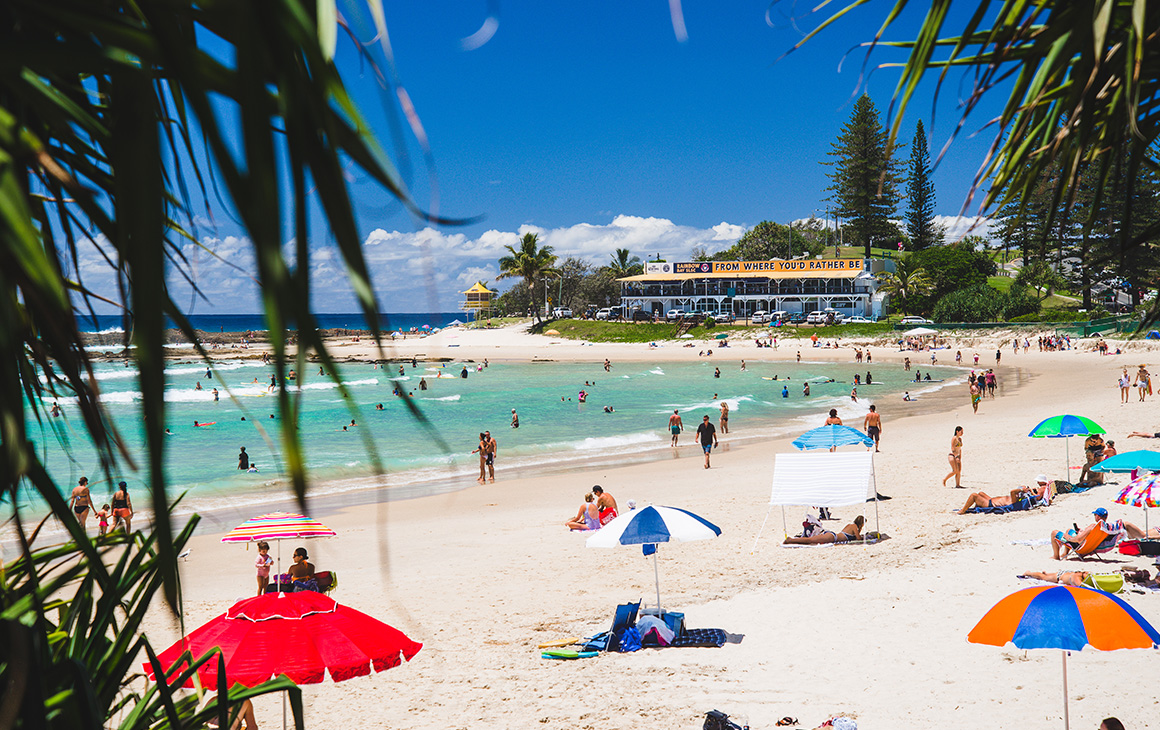 Budds Beach
Found on the exclusive and quaint strip of canal behind the manic streets of Surfers Paradise, this is a hidden nook for calm sea seekers of the northern Gold Coast. You can spend many an hour laying here and soaking up sunshine, completely uninterrupted. After you've basked in the glorious sun, head to the adorable Bumbles for a post-swim feed.
Made your way around the best beaches on the Gold Coast? Head inland for Gold Coast's best national parks and breathe in that fresh mountain air.
Image credit: Brooke Darling Photography