Ahh, Burleigh. Over the years, this southern hub has established itself as something of a mecca for incredible food on the Gold Coast. Home to some of the city's most beloved dining establishments, Burleigh Heads is definitely the spot to go to get your grub on.
There are always fresh and exciting places opening up on Burleigh's golden shores, nestled amongst the tried-and-true faves, so you'll never be short of a delicious feast. Pull up a seat, tuck in your napkin and scroll on for 16 of the best Burleigh Heads restaurants on the Gold Coast.
Restaurant Labart
Gold Coast's foodie portfolio was elevated when Sydney chef Alex Munoz Labart and his Gold Coast-raised wife Karla opened their first restaurant in Burleigh Heads. The intimate, 60-seat eatery brings a touch of European sophistication to the GC dining scene, with its urban yet warm fit out, polished concrete floors, walnut timber tables and navy linen napkins. Restaurant Labart's open-plan kitchen and charcoal grill allows diners a front-row seat to watch Alex and his talented team work their magic. The ever-changing menu is designed to share with both snacks, small and large plates on offer, with all ingredients locally and sustainably sourced.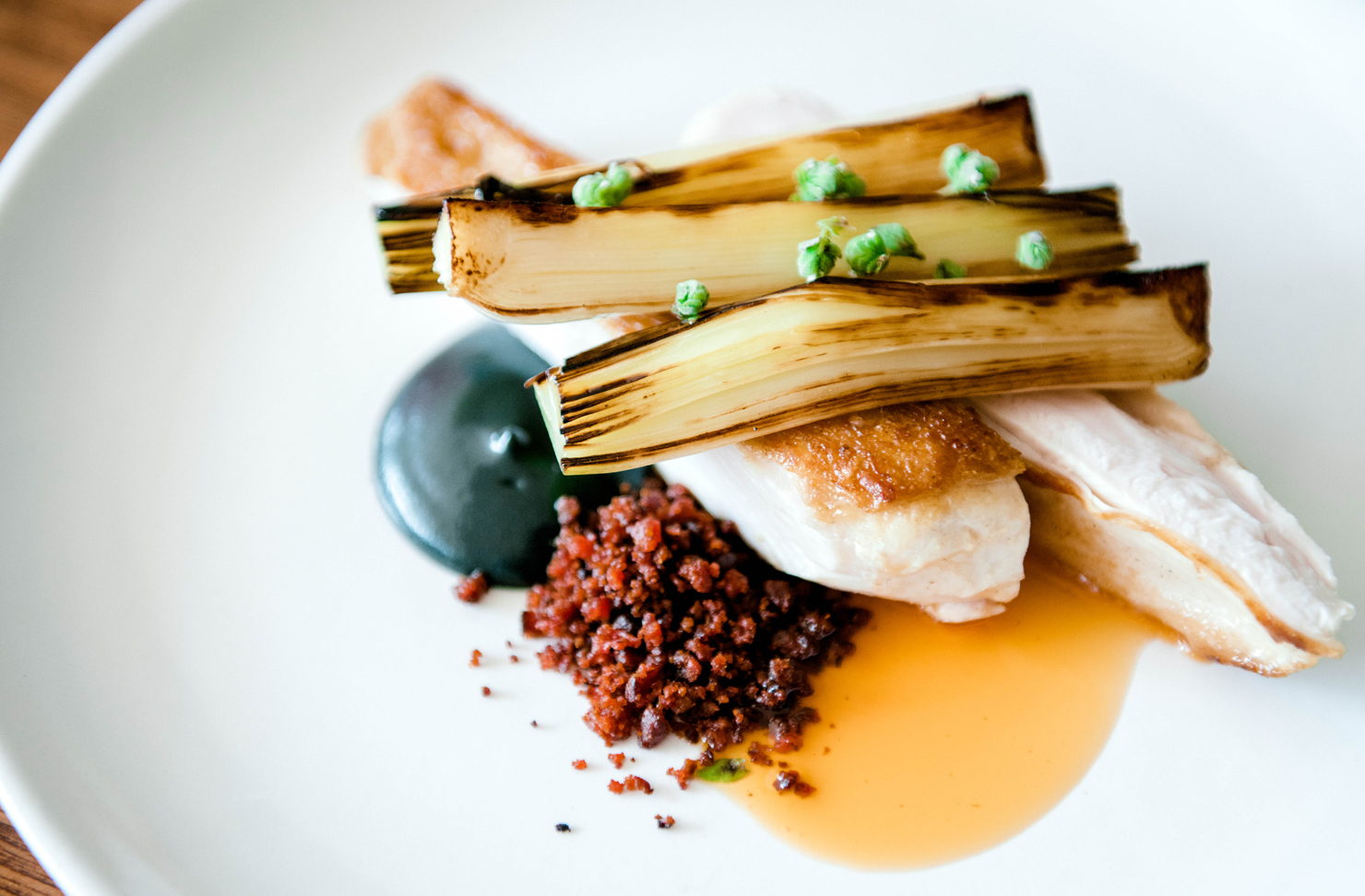 Oi Izakaya
Traditional Japanese izakaya are bars where workers stop on their way home from work for a drink and a snack. The recently renovatd and expanded Oi Izakaya has captured that bustling vibe perfectly, with its plethora of exquisite share plates to enjoy over a whisky with friends. Kick back and enjoy the chef's selection or choose from a menu that includes favourites such as okonomiyaki, gyoza, karaage chicken and even crispy edamame cheese chips. Oishī! Post-meal and to stave off the impending food coma, slink off to the sleek bar hidden at the back of Oi Izakaya, where you'll find beers, cocktails, sake and over 70 whiskies on the shelf.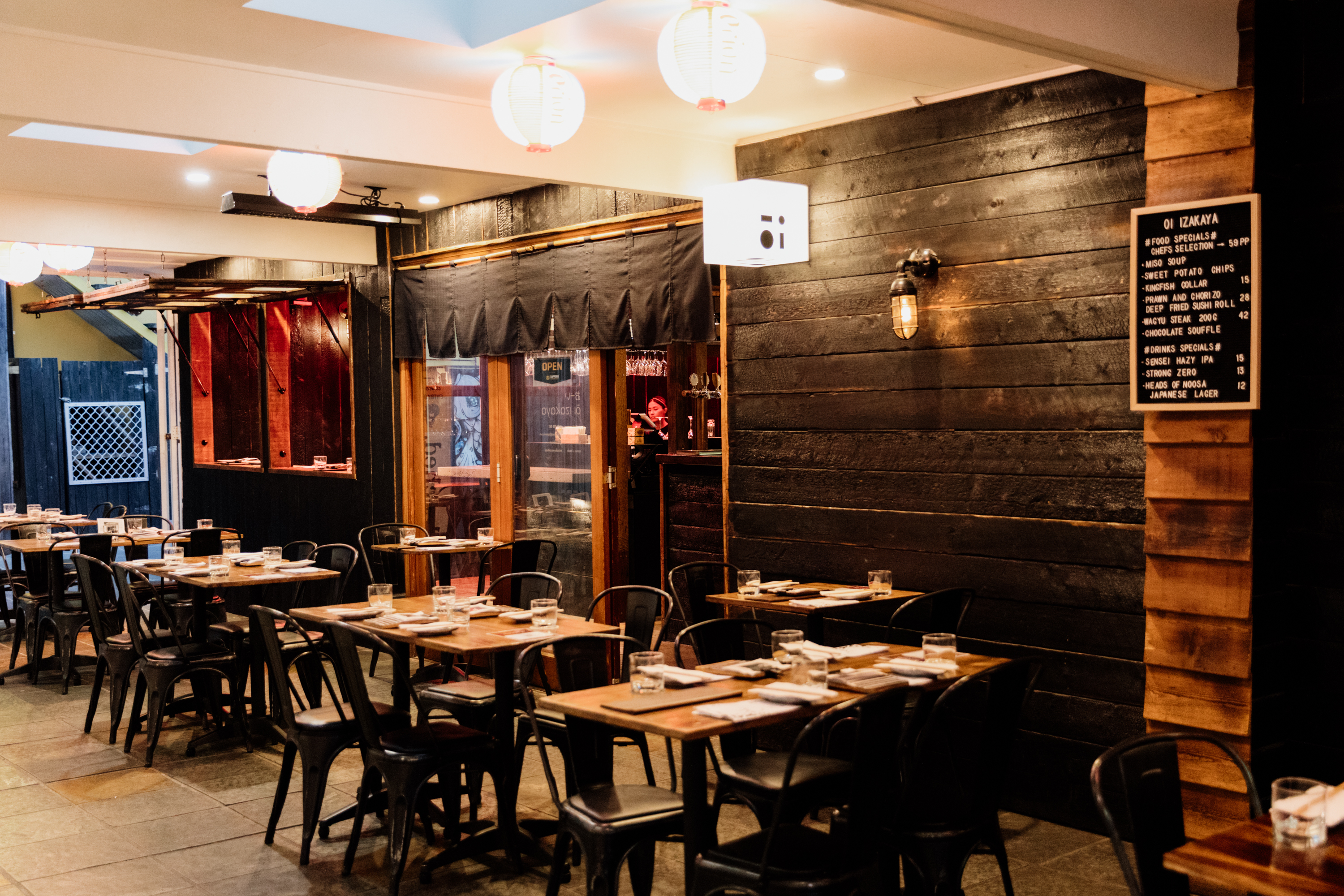 Suzy BBQ
Grab your gang, because Suzy BBQ, nestled in the heart of Burleigh Heads, is the funky Korean BBQ house we've all been waiting for. From the vintage Korean posters lining the walls to the red Coca-Cola chairs on the footpath to the bustling atmosphere, everything about Suzy BBQ is eccentric, fun and something the Gold Coast hasn't seen before. Grill your own meats to taste at the table and tuck into them hot alongside drool-worthy kimchi dumplings and Instagrammable kimchi pancakes, all washed down with a range of crisp, cold Asian beers and spirits (and yes loads of soju, of course). It's communal-style eating with a K-pop twist. Hands down, one of the best Burleigh Heads restaurants of 2022.
Rick Shores
Is there a Gold Coast 'best of' dining list that Rick Shores won't make it onto? Doubtful. A seafoodie's dream, Rick Shores combines pan-Asian flavours with fresh, locally and ethically sourced produce in a series of colourful plates designed to share with mates. And we'd take a guess and say their famous bug roll could quite possibly be one of the most Instagrammed snacks on the Gold Coast. Be sure to book ahead though—Rick Shores welcomes a full crew on board at just about every sitting.
Light Years
If you were to Google "cool", we reckon Light Years would be right there beside it. Already loved in Noosa and Byron Bay, Light Years Burleigh Heads is a modern and distinctly upbeat Asian diner that's sure to work its way into your heart, and most certainly your social life. It features white and peach washed walls, breeze blocks, velvety chairs, smattering of terracotta, tropical fiesta pops and knock-out herringbone floors. Just a quick glance at the share-style menu and pretty much everything from the raw ocean trout, to the honey and sesame king prawns or mud crab and scallop dumplings will jump out at you. We're also a big fan of the deconstructed spicy Korean fried chicken or eggplant katsu bao, so you can build your own to your liking.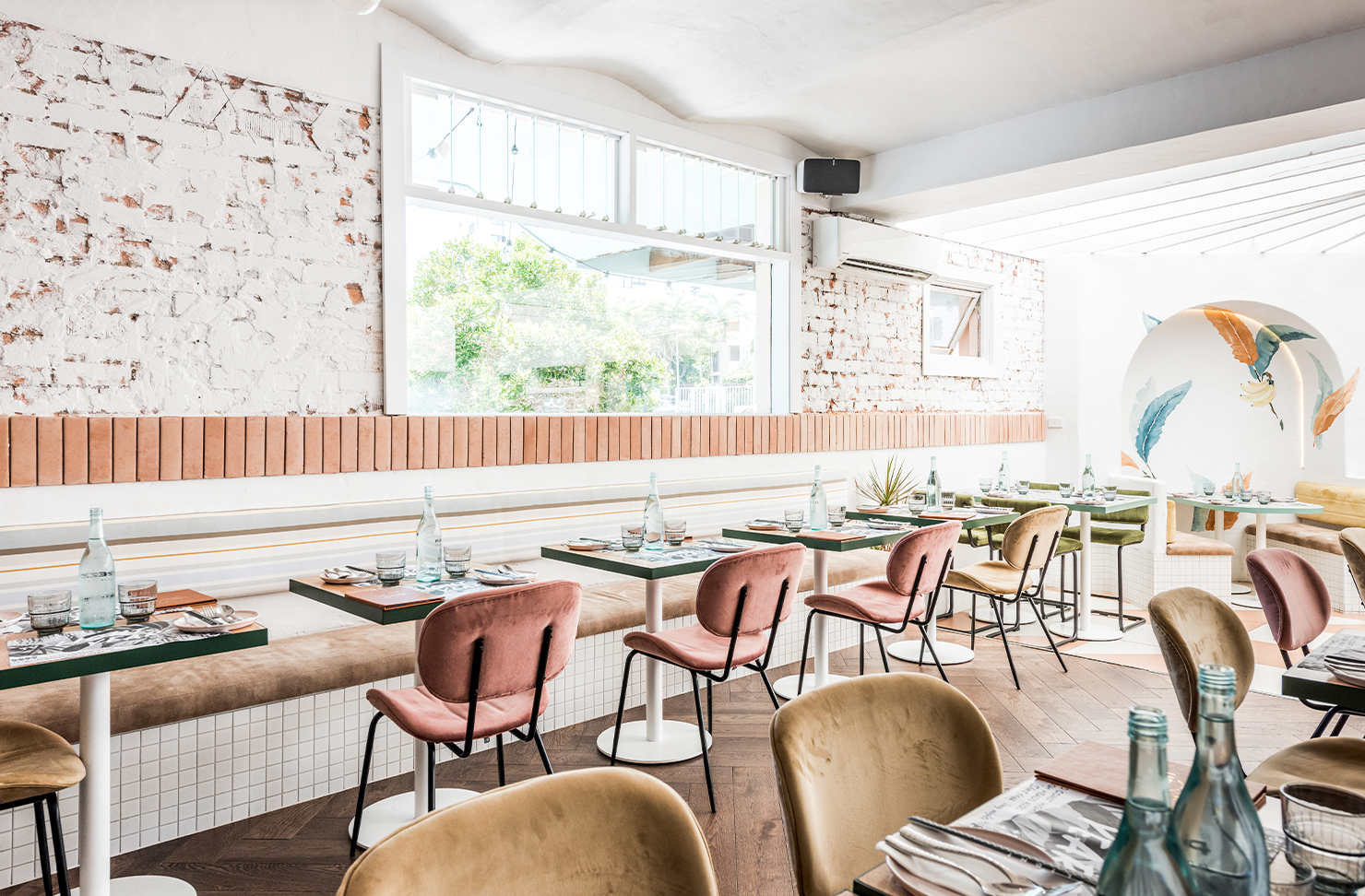 Mr Hizola's
Walking along the popular foodie strip you can't miss this bold eatery with its neon red sign and bright lanterns drawing customers in. Offering up a flavour-packed contemporary Cantonese-style menu, Mr Hizola's signature sizzling wagyu steak is served on a fo zek (hot) stone) and is delivered to your table, doused in brandy and set alight, flames licking upwards and cooking the meat to mouth-watering perfection right in front of you. Swing by for a cocktail and people watch from the window bar or carve a few hours out of your day and order the Emperor's Feast. You won't regret it.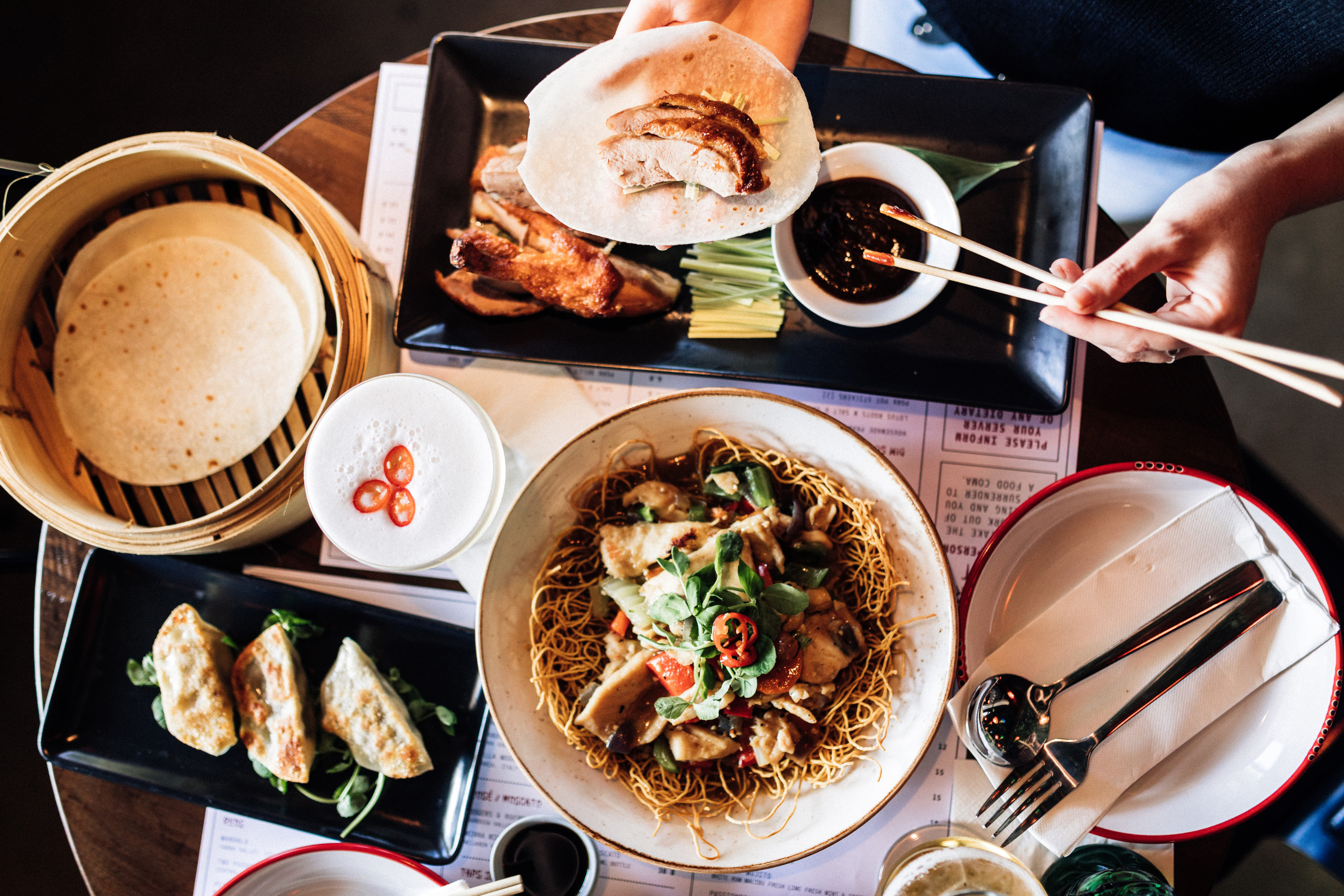 Belvedere Stonemill
Now this is a perfect little slice of Italy, right on our doorstep. Using the freshest of organic ingredients and employing the simplest, most traditional techniques, the Italian-born owners of Belvedere Stonemill have stayed true to their roots by milling their own flours, and delivering a menu of traditional Italian classics done perfectly. Luxuriate in the rich darkness of the décor as you peruse the extensive wine list that offers up more than few cheeky Italian reds to relish. The light-as-a-pillow gnocchi and melt-in-your-mouth traditional meatballs have to be tasted to be believed. Also—cheese wheel. Enough said.
Jimmy Wah's
Given our love affair with Asian food, we easily rank Jimmy Wah's high among the best restaurants in Burleigh. A contemporary take on traditional Vietnamese cuisine, you won't find any upturned milk crates for stools or conical palm leaf and bamboo hats here. Open for both lunch and dinner, seven days, undo your top button in preparation for plates and plates of flavour-packed soft shell crab steamed buns, pho, bahn mi and tempura barramundi. If you're wondering who the cheerful face is smiling back at you from the wall mural, it's the restaurant's namesake, the cheeky character Jimmy Wah from the classic flick Good Morning, Vietnam; and he's pleased to say, you've made a good choice.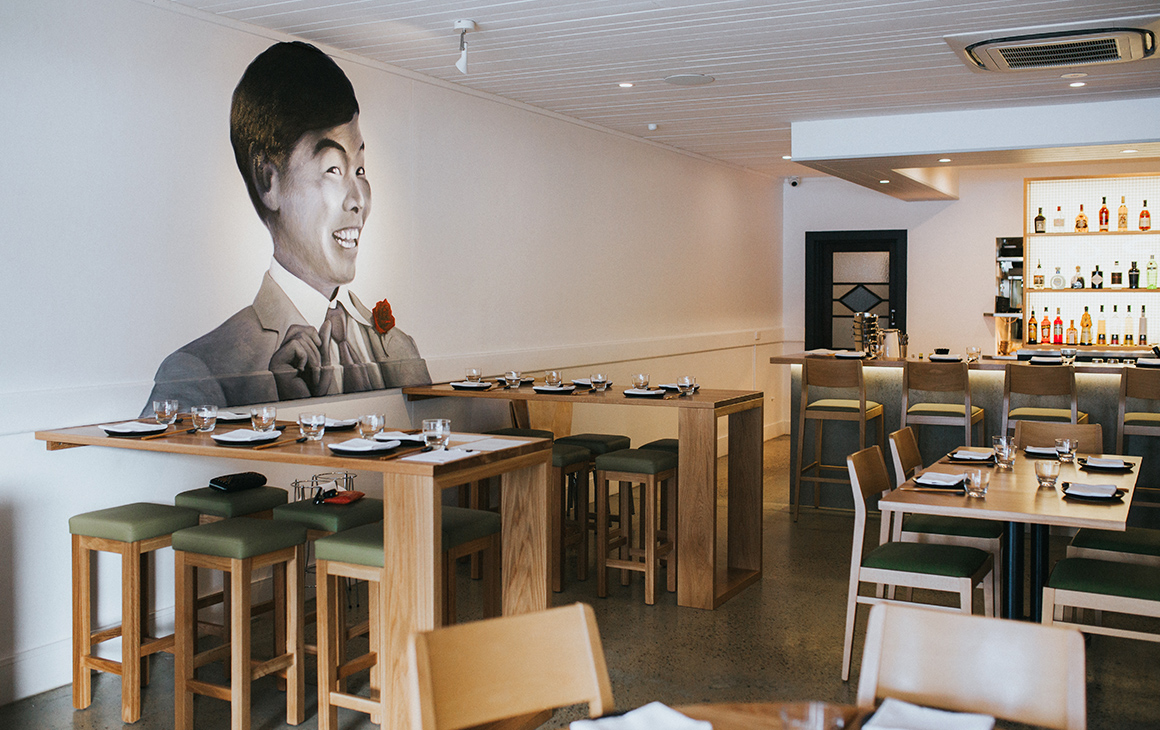 Ze Pickle
Ze Pickle will never not be popular with the burger-mad crowd on the Gold Coast, with the team always working hard to top themselves with even more decadent creations. Although how you can get more decadent than double fried loaded tater tots is beyond us. You had us at bacon and cheese, guys. The perfect place for loading up on burgs with mates after a few drinkies, Ze Pickle undoubtedly has the juiciest, most loaded burgers in Burleigh. And if you haven't exploded at the end of your main, you seriously need to check out the Mars Bar and choc chip cookie dough skillet. All the noms.
Justin Lane
The popular Justin Lane crew sure knows their pizza and pasta. This lively laneway hub has been a Burleigh staple for years now, catering both to the hip crowds who are keen for cocktails on the rooftop as well as loyal locals who head in once a week for their freshly house-made Italiano fix. And with creative toppings like zucchini and confit garlic, or prawn, calamari and chilli, as well as options for our gluten-free and vegan friends justin-case, why wouldn't you take a stroll down the lane? Hands down, one of the best restaurants in Burleigh Heads.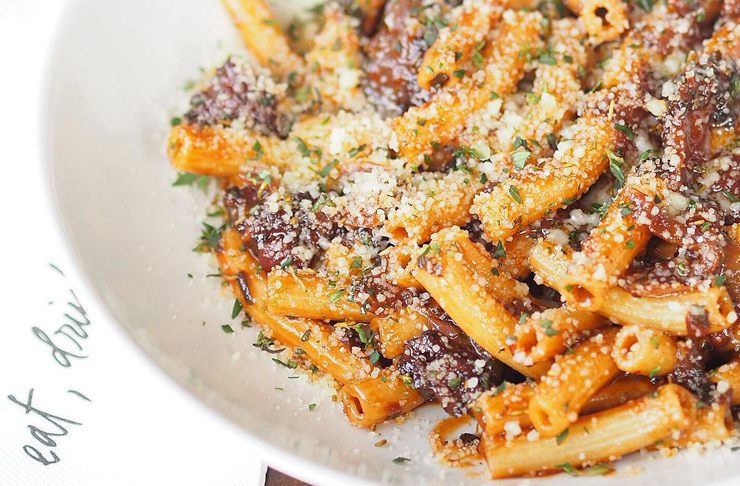 Iku Yakitori And Whisky Bar
Burleigh's Iku Yakitori & Whisky Bar is next level on so many fronts. Step past the simple façade, and you'll feel like you've been transported to another world. Or, at the very least, another country. Whacking you in the face the moment you slip inside, it's sensory overload with a solid cement, open-plan kitchen on full display. It's atmospheric, narrow and bustling, and you'll likely be rubbing shoulders with your neighbour when you pull up a front row seat at the yakitori bar, where steam wafts and the grill sizzles as expat Japanese chefs work over the robata and white-hot binchotan charcoals. While a traditional yakitori bar is almost exclusively skewers, they are complimenting the robata grill menu with options from flavour-packed salads and melt-in-your-mouth raw dishes.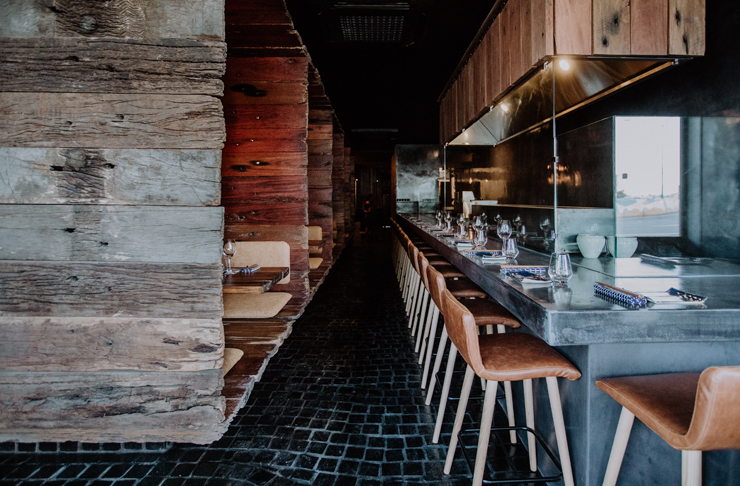 The Little Plate
At The Little Plate, everything is made with love. Owners and Chefs Gaynor and Liv take the utmost care with their little plates, making sure there's a place for everything, and everything in its place. Whether it's a bunch of creamy mussels nestled in a rich and thick tomato sauce, honey lavender spring lamb or our favourite South-East Asian-inspired ceviche, you'll be able to find something wholly unique and utterly sublime to tempt your tastebuds. These divine share plates are for long evenings, good conversation, flowing wine, and savouring slowly. As for the romantics? It's the perfect date night venue.
The Tropic
Situated at the northern end of the Burleigh Pavilion, The Tropic has made a name for itself among Gold Coast restaurants as a unique Mediterranean take on our fresh Aussie seafood. Treated carefully and lightly with a focus on complementary flavours that highlight the produce itself, The Tropic is one for the purists, the curious, and the all-round foodies. Enjoy a little sea spray with your ceviche because it doesn't get more waterfront than this. This gorgeous restaurant takes out top spot as the most Instagrammable joint on the Gold Coast.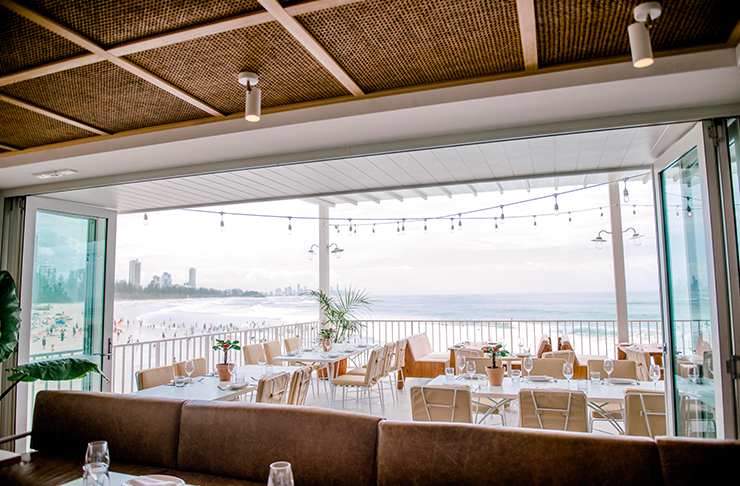 KAMI
This is one little South-east Asian-inspired eatery that seriously needs to take a bao, because the menu at the relatively new KAMI (pronounced kah-mee) rivals that of some of Gold Coast's most established Asian-fusion places, and with the number of those around, that's certainly saying something. This funky little neon dream will have you whipping out the phone for a selfie before you can say edamame. We're talking to-die-for kingfish sashimi with finger lime, coconut cream and shiso, sweet corn elote with parmesan and chilli mayo, baked sweet potato with miso butter and hot strawberry jam bao for afters. Okay. Who's kami-ng to dinner?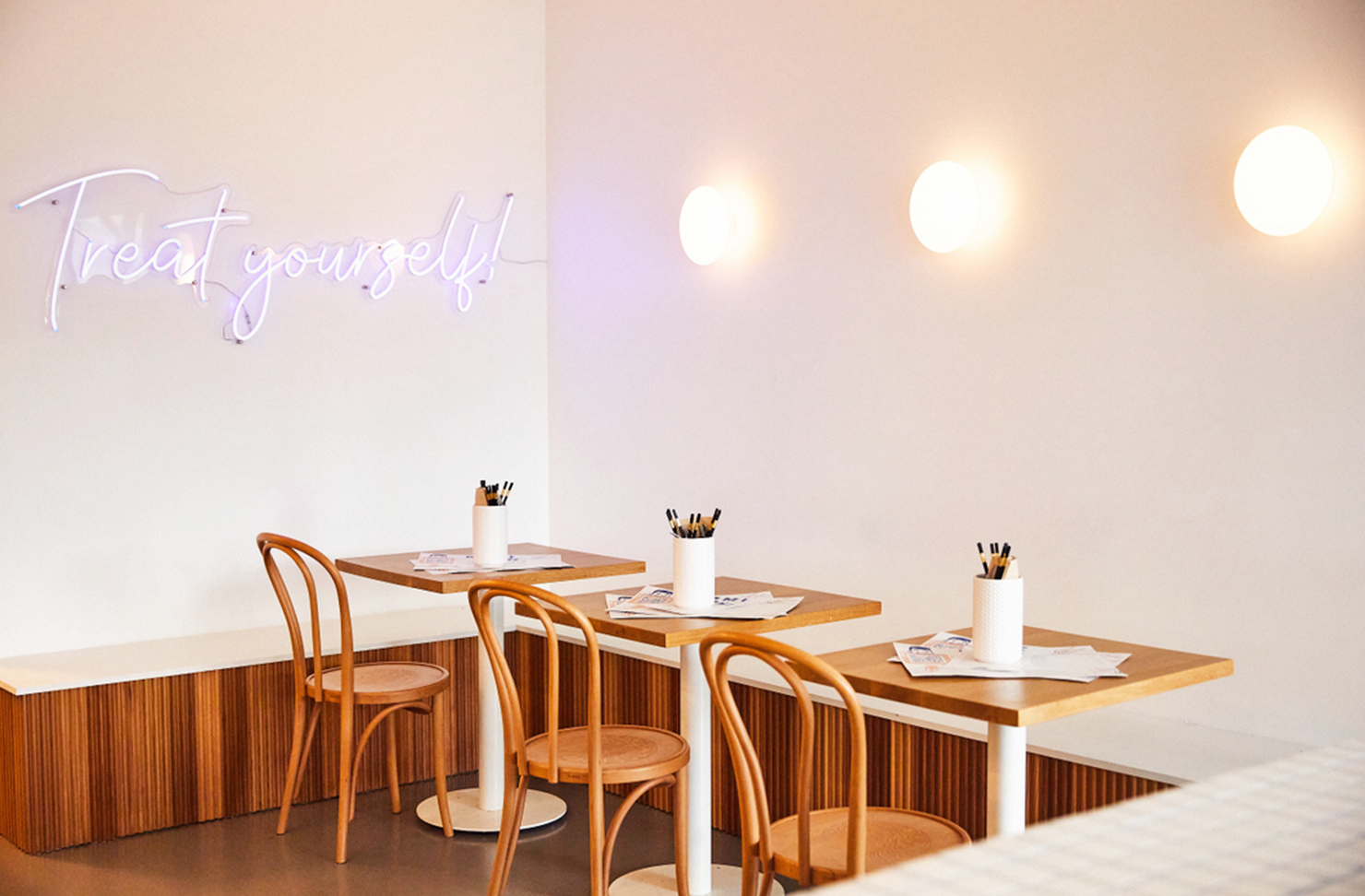 Rabbath
This intimate little space holds some pretty big flavours. With a menu of contemporary Lebanese delights served from a bustling kitchen that's always on show, Rabbath will keep you coming back for more. If you can beat out the hordes for a seat, that is. With a menu designed to share, you simply cannot go past the Mjadara, an Egyptian-style risotto with lentils, crispy onions and beetroot pickles, and if you're a tabbouleh fan, we have to say we think Rabbath's is the best on the Gold Coast, just quietly. Always-cheerful owner Patrick will welcome you into his little slice of Lebanon for a night with a big smile, something you'll be leaving with after experiencing such gastronomic satisfaction.
Willow Dining
Take one small, dimly lit restaurant, a sprinkling of pavement tables and an unpredictable menu, and you'll have Burleigh's cosy Willow Dining. The team at Willow like to treat all your senses, with exposed bricks and a mish-mash of vintage furniture delighting your eyes and the rustic vibe making you feel warm and right at home. The focus here is on a great food experience, and they certainly deliver, with a range of international cuisines that are as jumbled as the furniture, but work just as well together. Harmonise your evening with some Mediterranean starters before jumping into some Spanish tapas and modern Australian mains. As well as a cheeky cocktail or two, of course. At Willow Dining, it's around the world in 80 minutes.
Made your way around the best restaurants in Burleigh? Head north up the highway and explore the best restaurants in Broadbeach next.
Image credit: Hayley Williamson, Brooke Darling & Kaitlin Maree Photography for Urban List