Long gone are the days that your only choices for dinner in Coolangatta were chain Mexican and noodle takeaways—and thank goodness for that! Happening new restaurants and bars are popping up in the far southern end and for that we're really grateful.
We've tasted our way through this seaside suburb to bring you the best restaurants in Coolangatta totally worth opening your wallet for.
Bin 72
Serving up some of the best tapas in the southern end for yonks, locals are all over this treasure chest. Take the escalator upstairs at The Strand, where you'll find ocean vistas framed by Norfolk Pines and casual yet attentive service to help you slide into that holiday groove. Our tip? Start with an espresso martini before moving onto share plates like popcorn chicken with spicy mayo, prawn-stuffed zucchini flowers with a jalapeno dipping sauce and steamed bao bun stuffed with karaage chicken. Hungry yet? Bin 72 is one of the originals in town and still one of the best restaurants in Coolangatta.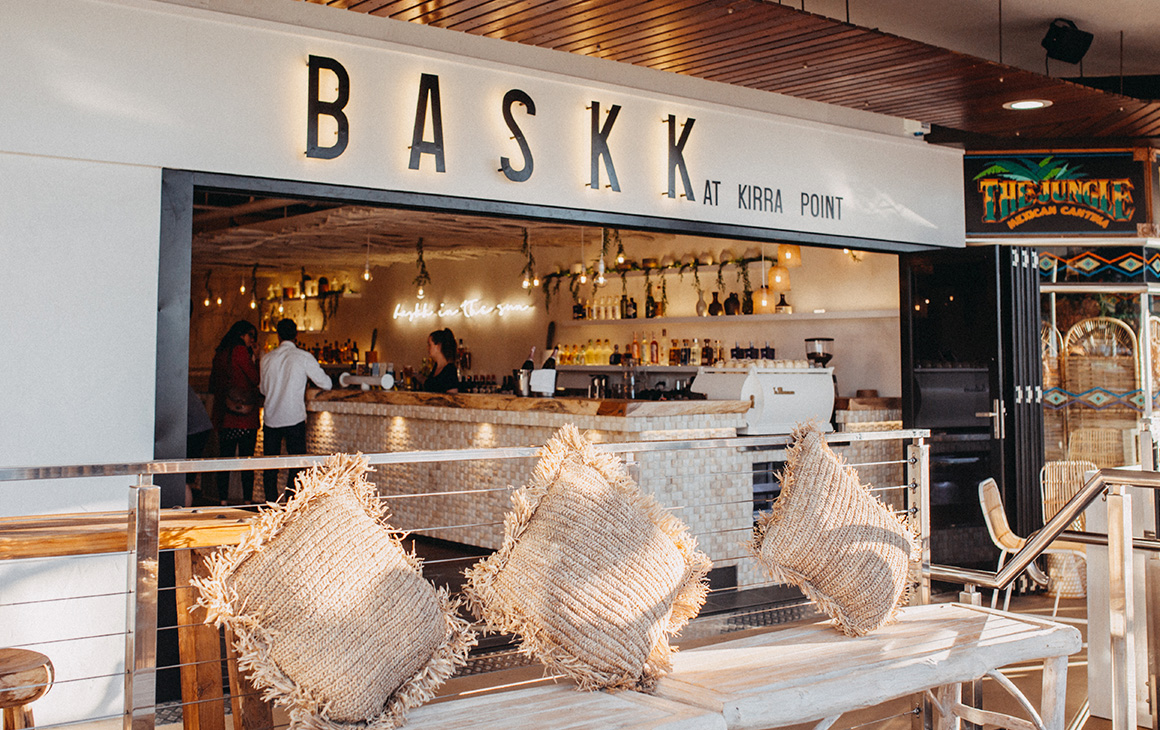 Baskk At Kirra Point
Nights in Coolangatta got a whole lot cooler in 2017, when we were introduced to the southern Gold Coast's whimsical long lunch and after-dark destination to see and be seen, Baskk At Kirra Point. Adorned with natural fibers of rattan, hard and driftwoods throughout; you can't help but linger for sunset cocktails, cheese and seafood platters, vibing tunes or just mingling with the beautiful people. We're crushing on Baskk, one of the best restaurants in Coolangatta, and we think you will too.
Eddie's Grub House
Eddie's Grub House is that grungy dive bar we never knew we were all missing in our lives. Bringing the cool back to Coolangatta, Eddie's is keeping a loyal following of southern Gold Coasters watered and amused to the sounds of blues, rock 'n' roll and the vinyl playlists of local DJs. Swing in for some rowdy convos over pub grub including some of the best burgers on the Gold Coast, fried chicken, spicy jalapenos and onion rings… knocked back with a stiff whiskey, naturally. Here pirate beards and anchor tattoos will always feel right at home.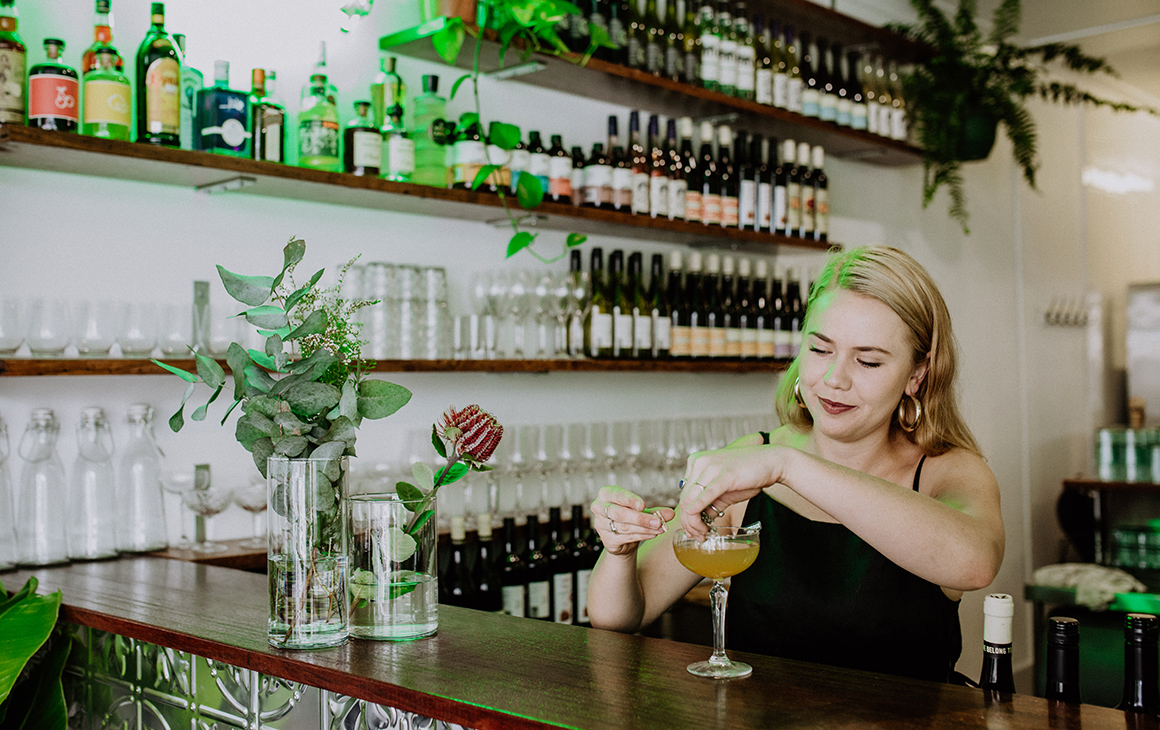 Francie's
Quickly earning itself a cult following, we reckon Francie's pizzeria is one of the best restaurants in Coolangatta if you find yourself wandering around with a hunger you need to crush. With cool vibes, a laidback local clientele, hip staff and wood-fired neo-Neapolitan-style pizzas featuring cheeky names like Pears Brosnan and Cheese Louise (not to mention an entire vegan pizza menu!), there's a lot to love about this humming little eatery.
Bondi Grill'e
With more beef than you can poke a cattle prod at, Bondi Grill'e on Griffith Street is THE place to go if you're up for a hearty dose of the meat sweats. These lads hail from Brazil, so they know their way around a BBQ—think: finger-licking racks of ribs (we're talking pork, beef and lamb), steaks, local market fish, and ridic burgers named after their favourite surf breaks like the Puerto Escondido Burger and Lower Trestles. If you're eager to check out one of the best restaurants in Coolangatta but don't care to change out of your beach garb, these guys will welcome you with open arms.
Tupe-Aloha Bar & Grill
While it's technically located in Kirra, if you're tossing up your options among the best restaurants in Coolangatta, a visit to Tupe-Aloha is totally worth the short jaunt north around the headland. The cheerful crew describe Tupe-Aloha as a Mexican restaurant trapped on a Hawaiian island, with poke, burritos, tacos, mini cocktail umbrellas, and pineapple everything. You can't help but walk away with a smile on your face after a session at this characterful joint.
Kirrabelle Kitchen
If you've got the family in tow or are a no-fuss kinda diner when on holidays, you'll love the recently renovated Kirrabelle Kitchen in the historic Coolangatta Sands Hotel. Take your pick from small plates to share, crispy snapper burgers and wagyu beef pub pie or $12 lunch chicken schnitty specials daily; all washed down with a frosty local schooey or three, and just a short sandy-footed stroll from the beach.
OSushi
When a place is packed on the reg, you can bet it is deserving of a spot among the best restaurants in Coolangatta. This is one sushi train where you can be assured said sushi has not been circulating on said train for hours. At OSushi you'll encounter fast service, fresh-as sushi, poke bowls and teppan sizzling hot plates, and all at a price that won't hurt your wallet.
Already made your dinner pick from the best restaurants in Coolangatta? You'll probably want to look into breakfast next.
Image credit: Hayley Williamson and Brooke Darling for The Urban List