Coolangatta has gone through a major food evolution over the last few years. From a suburb with a handful of popular haunts frequented largely by locals, it's now become something of a Gold Coast foodie mecca.
Locals from all over the Gold Coast—and further afield—are heading to this southern hotspot to get their foodie fix at some of these seriously popular joints. Read on 12 of the best restaurants in Coolangatta and surrounds in 2023.
Siblings
Kirra
When you get to the award-winning Siblings you'll never want to leave, making it the perfect spot for your long lazy lunch. Kirra views are among the best on the Gold Coast, so combine that with a modern Australian menu that rivals some of the best in the country, and you've got yourself a smashing combination. We advise bringing a crowd and getting a sampler. Think—Chimichurri steak tacos, Mum's meatballs, Manchego croquettes, prawn and bug meat risotto, warm roast cauliflower salad and steak au poivre to name a few, all done to perfection. Vegans are catered for with their own menu, too. Siblings is, hands down, one of the best restaurants around Coolangatta.
Franc Jrs
Coolangatta
Franc Jrs Famous Pizzeria is the younger sibling to the popular Francie's, and has – dare we say –even taken over the hearts of locals with a soft spot for the freshest hot pizza. Simple and old school is the name of the game. You rock up, order, they churn out those pies (as they call them) and you take them away to devour on the beach or in the park. No phone orders, no apps. Franc Jrs' Mr Musho Risin with mushroom ragu and crème fraiche is a fun-guy and tough to beat, but they also do a mighty traditional Pepperoni, as well as a range of square Sicilian 'Detroit style' pizzas, including potato with whipped ricotta and prosciutto.
Clay Cantina
Coolangatta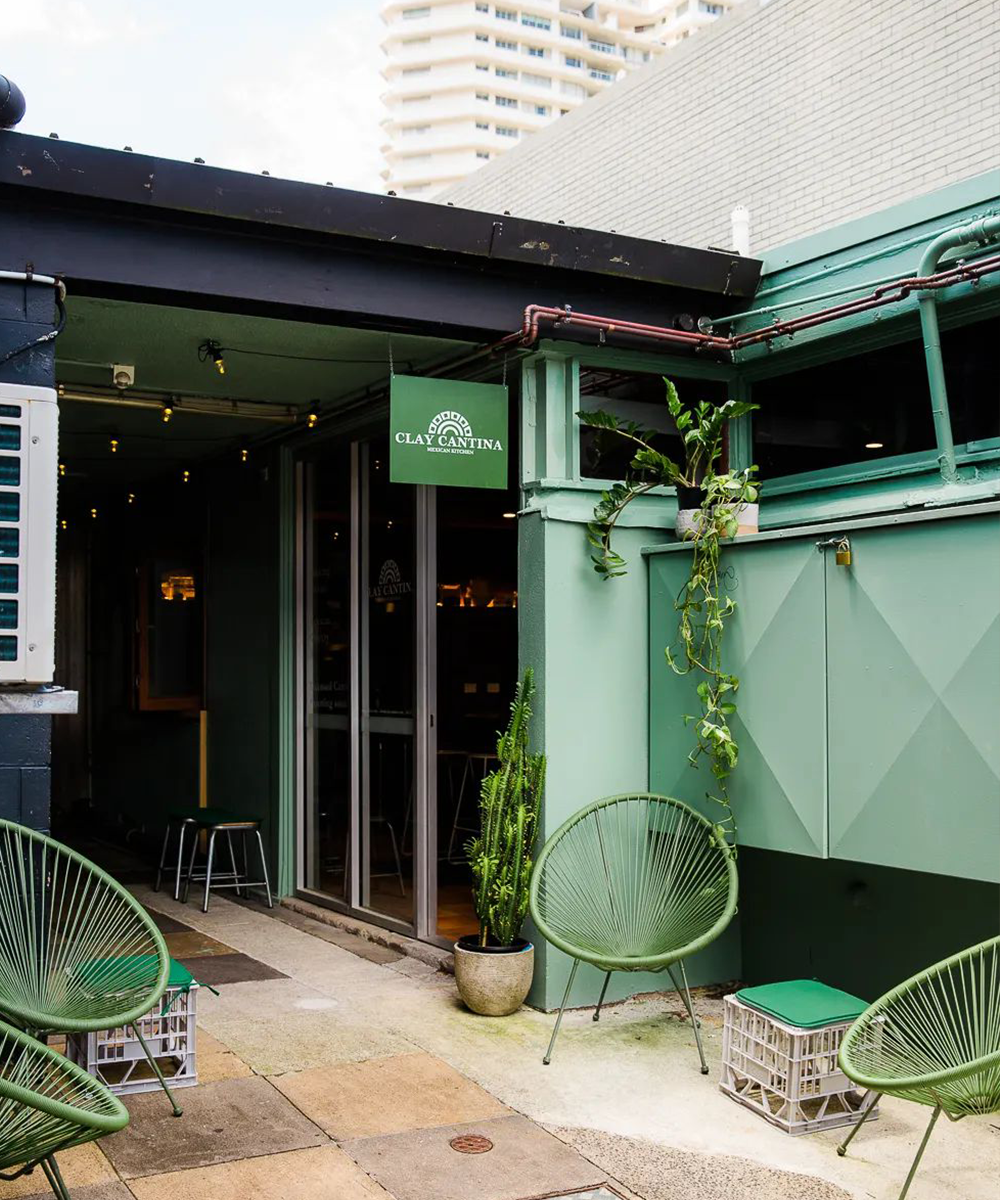 Follow the scent of deliciousness down the little laneway off Chalk Street in Cooly and you'll land yourself in the tasty taco heaven that is Clay Cantina. Open Thursday to Saturday from 12pm to 9pm, the laneway cantina slings traditional Mexican market plates like taquitos, enchiladas and their specialty loaded sopes (a thick tortilla with pinched up sides, ready to pile high with topping). Best part is if you want to learn how to cook like that at home, you can book a class then and there.
Caracara Cantina
Tugun
Caracara Cantina is your new go-to spot for boozy nights out with those friends who appreciate a diverse variety of tequilas, mezcals and margaritas that you just may not find anywhere else. First up, stroll into the cantina for some classic tasty tacos and Mexican eats from a menu that is 95% vegan (they had to throw in some sizzling steak fajitas for the carnivores among us) before heading down to the tequila den for many many tastings showcasing over 30 types of tequila and mezcal. Oh, and pickled watermelon rind with chilli salt. Trust us.
Agave Rosa
Kirra
This modern Gold Coast-Mexican-fusion restaurant is a real palate-dazzler. At Agave Rosa you will find a range of beautifully loaded tacos on the menu, but the Asian twist on Mexican classics means that nestled among the expected are unexpected gems like tuna sashimi tostadas, scallop tempura, Wagyu rump with miso butter and corn, and even cauli tacos with yuzu miso. Can't decide between Japanese or Mexican? Porque no los dos?
Tupe-Aloha Bar and Grill
Kirra
Southern Gold Coasters are really spoiled with Tupe-Aloha bar right on their doorstep. $10 Monday Margies? No problem. Taco Tuesdays? $5 each, yep you heard right. $1 wing nights on Thursdays? They've got you. And of course, the old Friday happy hour from 3pm to 5pm. This vibrantly colourful tropical tiki bar will transport straight to a Hawaiian island with a Mexican twist. Happy vibes, tasty eats. All without breaking the bank.
Bread and Butter
Kirra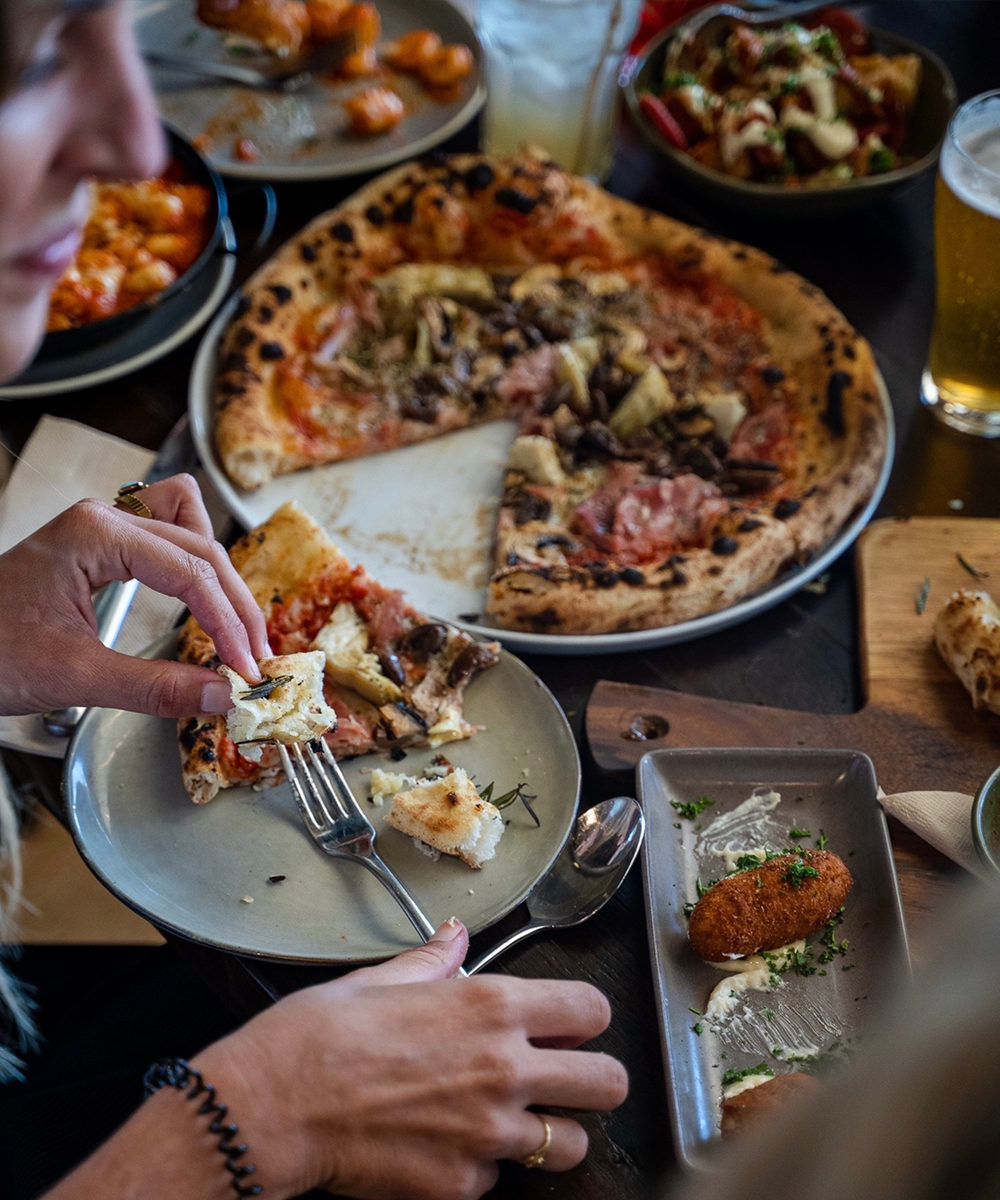 The swanky modern décor at Bread and Butter goes perfectly with its funky, colourful Spanish-Italian menu. Featuring woodfired pizzas, handmade, melt-in-the-mouth gnocchi and a range of tasty tapas, this Kirra haunt is a not-so-secret local favourite. Patatas bravas with chorizo nestle neatly next to garlic prawn bechamel bites, risotto with 16-hour cooked lamb and all the traditional Italian pizza and pasta classics your hungry little heart could desire. Hot tip: Bring friends for sharing, and get more variety to devour.
Bar Evelyn
Coolangatta

Bar Evelyn is a recently opened pizza, pasta and antipasto bar that rocks a retro, Italian-American theme with definite 70s vibes. This low-key Coolangatta diner sports an ever-changing menu, with owners and mates Nick and Mark loving to change things up. Their inventive sourdough pizza menu is usually the talk of the town, with offerings such as pineapple and jalapeno; bolognaise, bechamel and spring onion; venison chorizo with lardo and gremolata; and Lion's Mane mushrooms with salsa verde all having had a recent turn over the woodfire. Fresh seasonal antipasti kicks off your night to perfection, and you'll love the natural wine list. If you can fit in dessert, be sure to grab the cherry amaro tiramisu with a river of salted milk chocolate sauce. Oh yeah. These guys know their stuff.
HolyJala
Coolangatta
All about chill vibes and tasty eats, HolyJala (pronounced holy-ha-la) in Cooly is the new face of the former southern Greenhouse Canteen and Bar. And it has certainly made its mark on the hood with a range of specials including two tacos and a beer or wine for $18 on Fridays, Spanish night on Mondays featuring sangria, fresh paella and live tunes, and make-your-own-taco Sundays, at just $20 for four. And we all know what that means: more spare coin for margaritas.
Eddie's Grub House
Coolangatta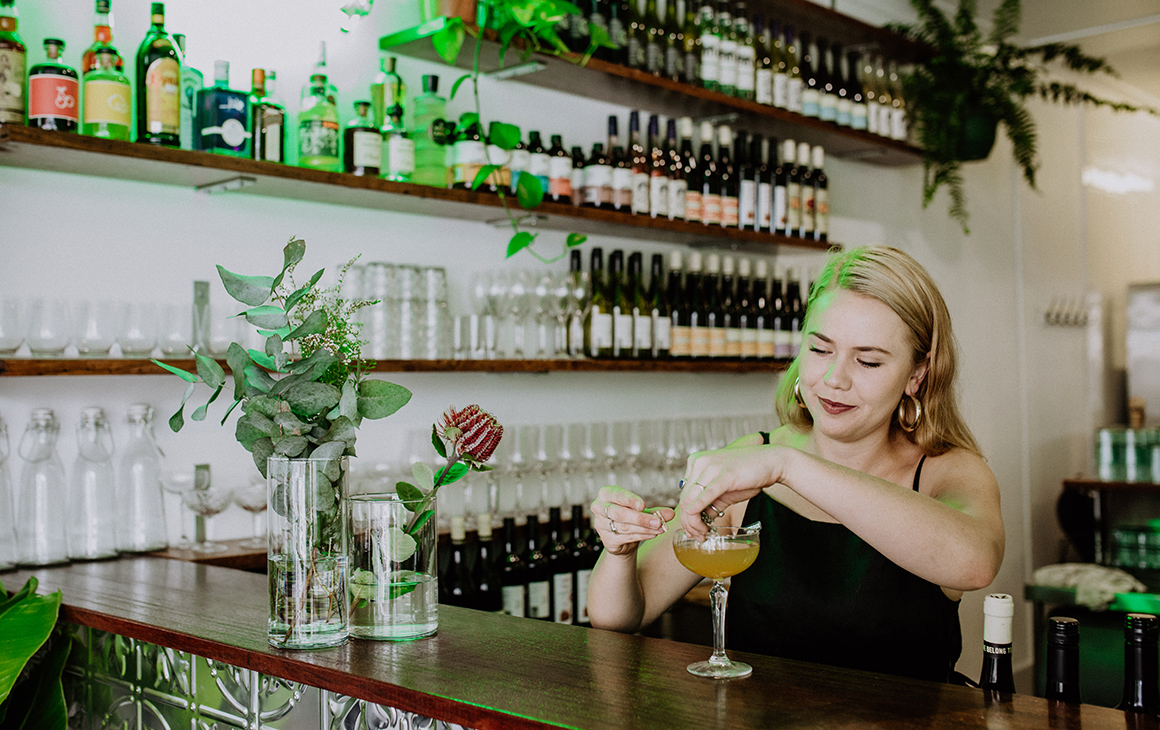 Is any list of southern eats complete without Eddie's on the list? Bringing the cool back to Coolangatta, Eddie's is keeping a loyal following of southern Gold Coasters watered and amused to the sounds of blues, rock 'n' roll and the vinyl playlists of local DJs. This long-standing Coolangatta diner boasts arguably the biggest and most mouth-watering burger concoctions on the Southern Gold Coast, accompanied by bar snacks like wings, fried chicken and loaded fries. There's no silver cutlery or delicate napkin dabbing here. It's all crunchy, saucy goodness, and trust us, you will get messy. With rocking live tunes and a lineup of legends behind the bar, it's definitely time to embrace the Eddie's experience.
Lam Lam Delicate Thai
Coolangatta
Amongst the profusion of Italian, Mexican and burger joints in Cooly there are also some lovely Asian delights that mix things up, and Lam Lam Delicate Thai is one of them. If you're in the mood for the fragrant, spicy flavours of Southeast Asia, then look no further than this casual Cooly eatery. You'll find all the faves at Lam Lam, including satay skewers, Thai fish cakes, red curry and tom yum, alongside some less well-known offerings such as grilled beef slices with dry chillies and ground roasted rice (Nam-tok); shallow fried crispy prawns with choo-chee sauce; and soft shell crab curry. With five-star reviews, top notch service and plenty of return customers, Lam Lam is definitely the real deal. Make sure to book ahead.
Ottimo Gelato and Coffee
Coolangatta
Although this one isn't a restaurant, dessert is a post-dinner necessity and it would be plain rude not to include this. If you've been dining in Coolangatta, then you'll definitely want to save room for a scoop or two at Ottimo after your meal. This traditional Italian gelateria offers up a wealth of drool-worthy gelato flavours like salted caramel and nutella; and mandarin custard with pistachio and almond caramel. But wait—it's not just a gelateria. Caffeine connoisseurs will love getting their cup of joe made from toasty Julius Meinl coffee beans, while anyone out there that isn't into gelato can take their pick from the range of fresh, flaky pastries in the cab.
Looking to explore more Gold Coast regions? Make your way up to the hinterland and dine your way around Tamborine Mountain's best restaurants.
Image credit: Hayley Williamson and Brooke Darling for Urban List, Siblings, Clay Cantina, Agave Rose, Bread and Butter & Bar Evelyn