Bakeries. Just reading the word conjures up dreamy images of early morning fresh bread runs; a mid-morning meat pie with buttery, flaky pastry; a lunchtime sausage roll dripping with tomato sauce; or an arvo finger bun, jam and cream going everywhere.
Things are evolving, especially here on the Gold Coast, with new establishments regularly popping up offering some seriously impressive and creative baked goods. Read on as we eat our way through 13 of the best bakeries on the Gold Coast in 2023, so you know where to get your next fix.
Rise Bakery
Sanctuary Cove
Rise Bakery is one of the Gold Coast's newest bakeries, opening in May 2022, and quickly garnering a loyal following. This next-level French pastry emporium features French classics such as pain au chocolat, baguettes and—of course—absolutely cracking croissants, alongside a selection of danishes, slices, quiches and other moreish baked goods. Helmed by French pastry chefs Adrien Marcinowski and Maxime Bournazel, Rise Bakery is about as authentic and delicious as they come.
Burleigh Baker
Burleigh Heads & Paradise Point
If there was a 'Healthiest Bread on the Gold Coast' award, we're thinking it might just have to go to Burleigh Baker. Owners Geoff and Lisa Dance are seriously committed to making bread that doesn't just taste amazing but is also amazing for you. Their ingredients are organic, their processes careful and old school. The Miche is their flagship sourdough, made with single source wholemeal flour and spelt, fermented for up to 48 hours and baked on a stone hearth. It's chewy, tangy but light, and like no bread you've had before, trust us. Oh, and their pastries? Just as delicious.
Paddock Bakery
Miami
Much to the dismay of locals who used to be able to walk in and grab a table in the early days, Paddock Bakery has become a Gold Coast institution, with folks coming from far and wide to nab one of their fresh-as-fresh-can-get, unique homemade pastries. Arguably the first bakery on the Gold Coast to present us with the epic cruffin (a tantalising croissant and muffin combo), the passionate team at Paddock Bakery also serve up sweet beauties such as crème brulee doughnuts, giant oozy cookies, cheesecake brownies and cookie monster milkshakes. 'Cruff said.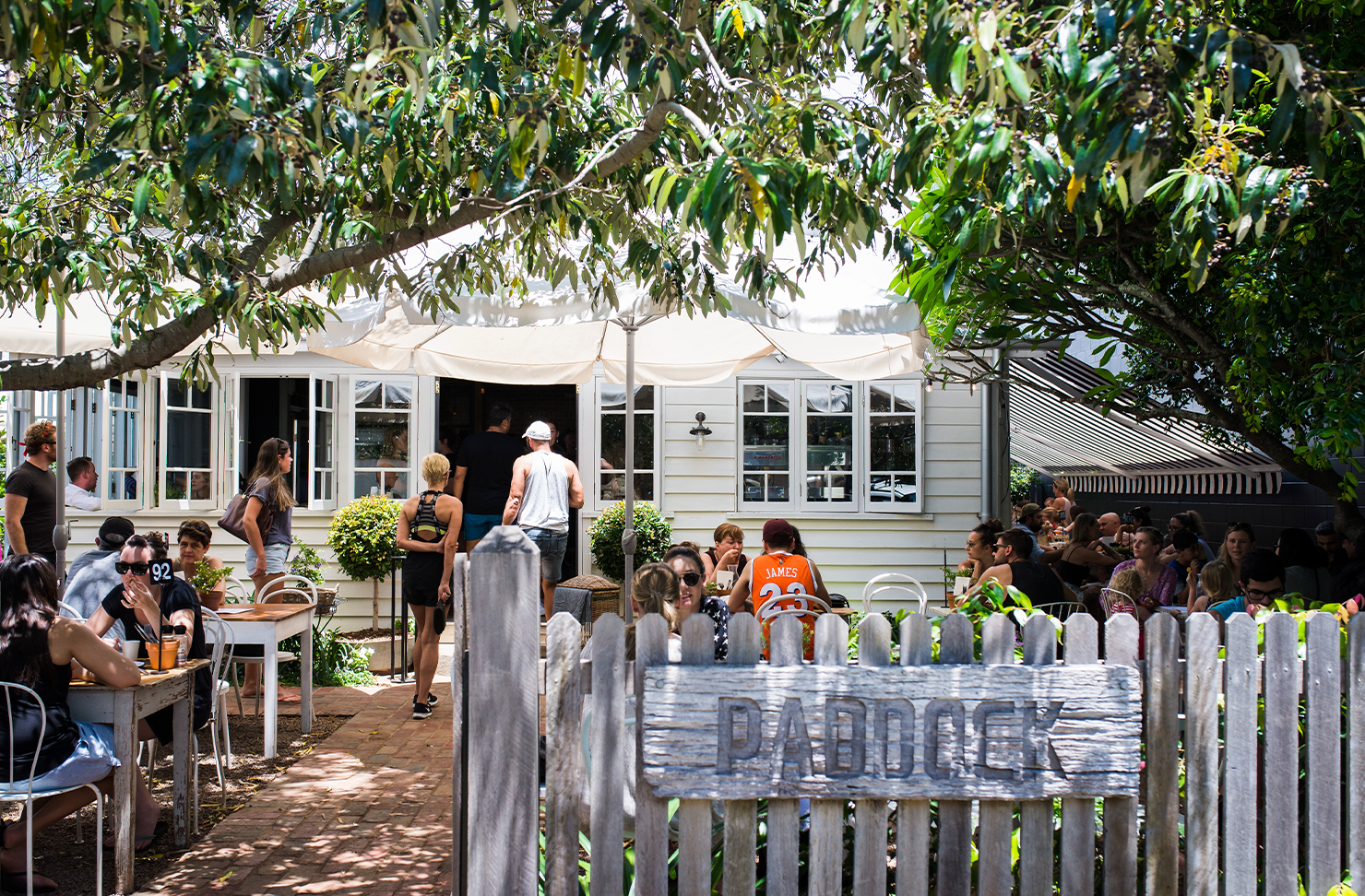 Bam Bam Bakehouse
Mermaid Beach
Drive past Bam Bam Bakehouse pretty much any time during their opening hours and you'll see a lineup outside the venue. There's a good reason for that—their stuff absolutely slaps. Up there with the most Instagrammable bakeries on the Gold Coast, Bam Bam's offerings back up their looks with a hefty punch of flavour. The pastry cabinet rotates, but we can tell you that right now the salted caramel éclair and almond croissant choux are the things sweet dreams are made of. You'll never go wrong, though, no matter the choice.
Brezel
Varsity Lakes
Brezel lays claim to being Gold Coast's first authentic German bakery, run by the unstoppable Michelle Roth, who grew up in Munich. Upon moving to the Gold Coast, Michelle sought out those unique German bakery flavours and upon realising there wasn't anything about, decided to take matters into her own hands. The results speak for themselves, with expats and locals alike lining up to get their mitts on chewy pretzels, traditional German cakes, bread rolls and pastries galore. Brezel is one of the Gold Coast's best—and most unique—bakeries.
Custard Canteen
Palm Beach
There are Portuguese tarts, and then there are Custard Canteen's Portugese tarts. This little hidden gem of a café sits behind Tallebudgera Creek Beach, and while it serves up a range of tasty daytime dishes, caramel-filled cookies and flaky croissants, its real claim to fame is its gooey Portugese tarts. These tarts fly out the door all day long, meaning they're cooked fresh all day, and will most likely be served to you slightly warm and melt-in-the-mouth delicious. Grab a box of a dozen for your next get together and when the remaining six actually get there, you'll be the most popular person at the party, we promise.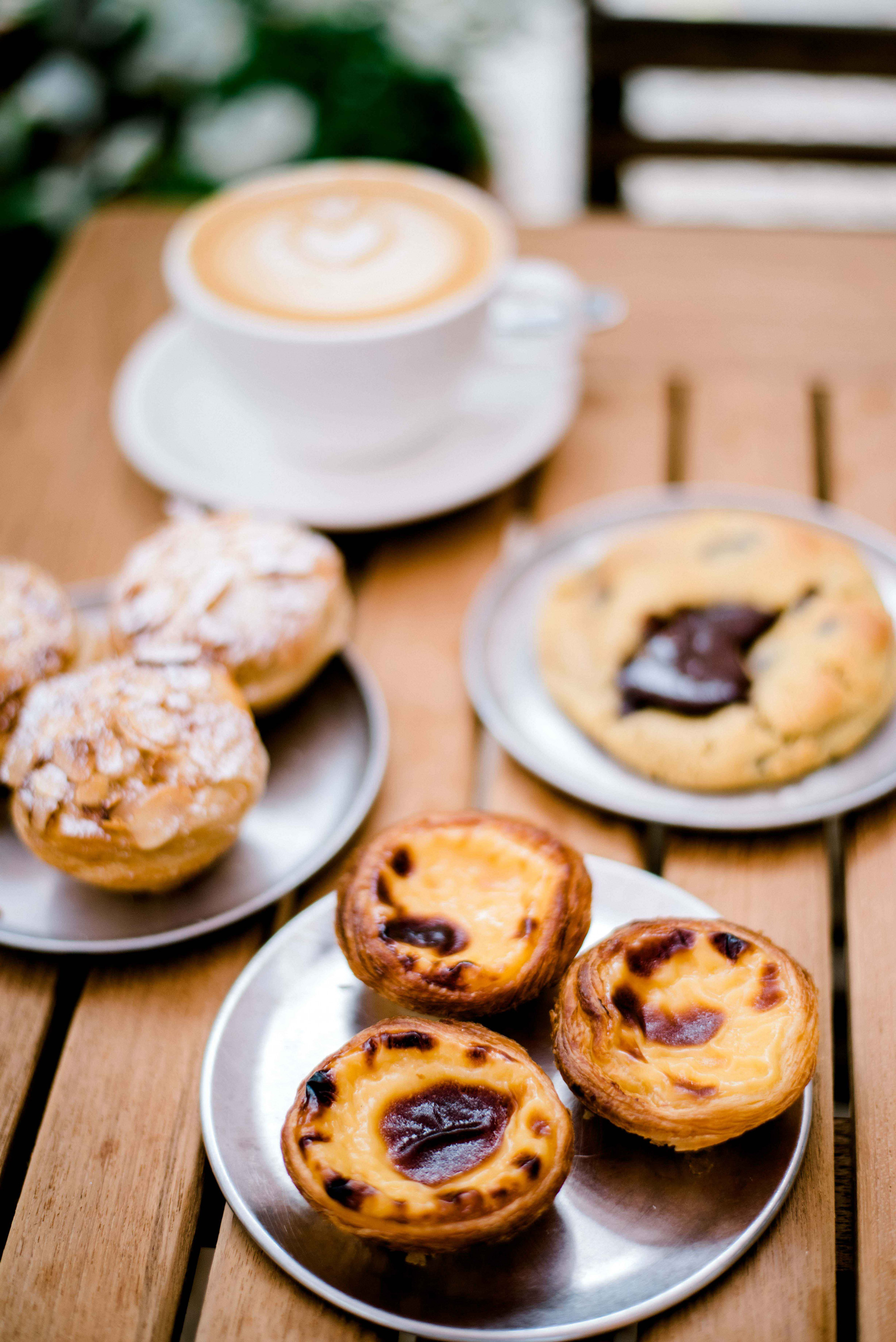 The Outpost Café
Canungra
Not far west of the Gold Coast lies a little café that lays claim to the title of the best pies in Australia. Originally built in 1946 and trading consistently since, The Outpost Café in quaint Canungra serves up huge flaky pies made from locally sourced beef and 100% fresh, natural ingredients. Choose from the classics like chunky steak, steak and mushroom, pepper steak and chicken and vegetable, or have a little extra fun with lamb and rosemary, seafood mornay or spicy buffalo chicken. The sausage rolls are well worth a bite, too. The Outpost Cafe is truly a little slice of hinterland bakery heaven.
Cubby Bakehouse
Chinderah
Who doesn't love Cubby Bakehouse? It's worth a stop during any trip over the border for their bake-at-home almond croissant and cookie packs alone. But if you'd rather have all the work done for you, good luck choosing from the epic array of sweet treats on offer, including the best macadamia salted caramel brownie you'll ever taste, mini carrot cheesecakes, twice-baked almond croissants, gooey caramel cookies and jam doughnut eclairs. Sweet tooth? Cubby Bakehouse has got you.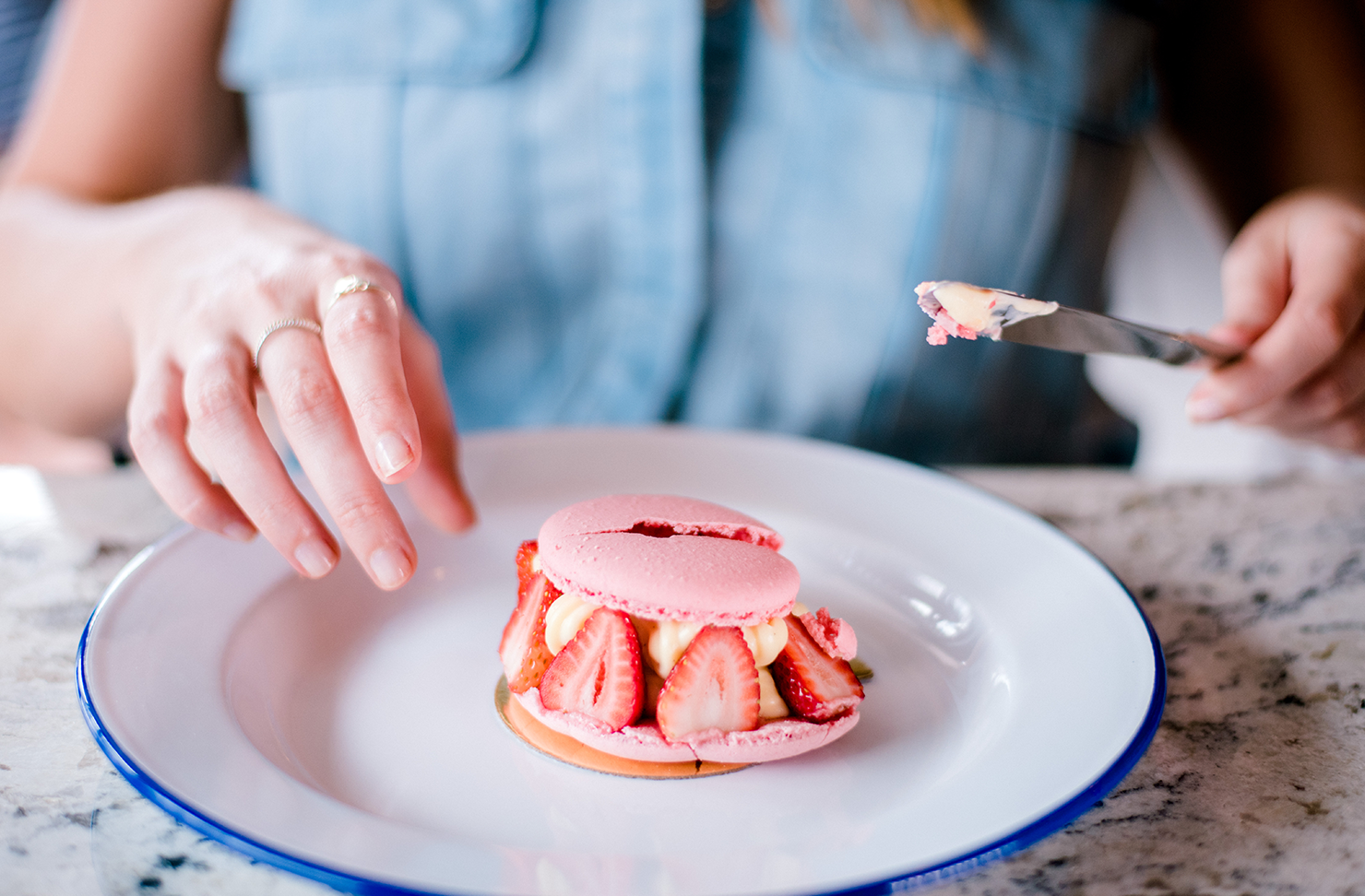 Fuel Bakehouse
Currumbin & Cabarita
Fuel Bakehouse has made a name for itself through its tasty selection of baked treats done simply and to perfection. The semi-sourdough house doughnuts come with oozy, generous dollops of passionfruit, Nutella and jam, while their famous flaky pies are baked fresh all throughout the day. With flavours like pulled beef, Aussie bush pepper, chunky cheese, vegetable, chorizo and cheese, and mushroom and Guinness, you'll be going back day after day to work your way through the menu. Probably before starting all over again.
Tarte Bakery & Café
Burleigh Heads
The team at Tarte Bakery & Cafe seriously know their pastries. It didn't take long for this Burleigh hotspot to become something of a Gold Coast phenomenon. And why not? With delectable glazed crullers, brownie and sea salt cookies, baked ricotta cheesecake and—according to some—the Gold Coast's best croissants on the menu, we can see why these folks sell out on the regular. It's the art of the tarte. Hands down, one of the Gold Coast's best bakeries.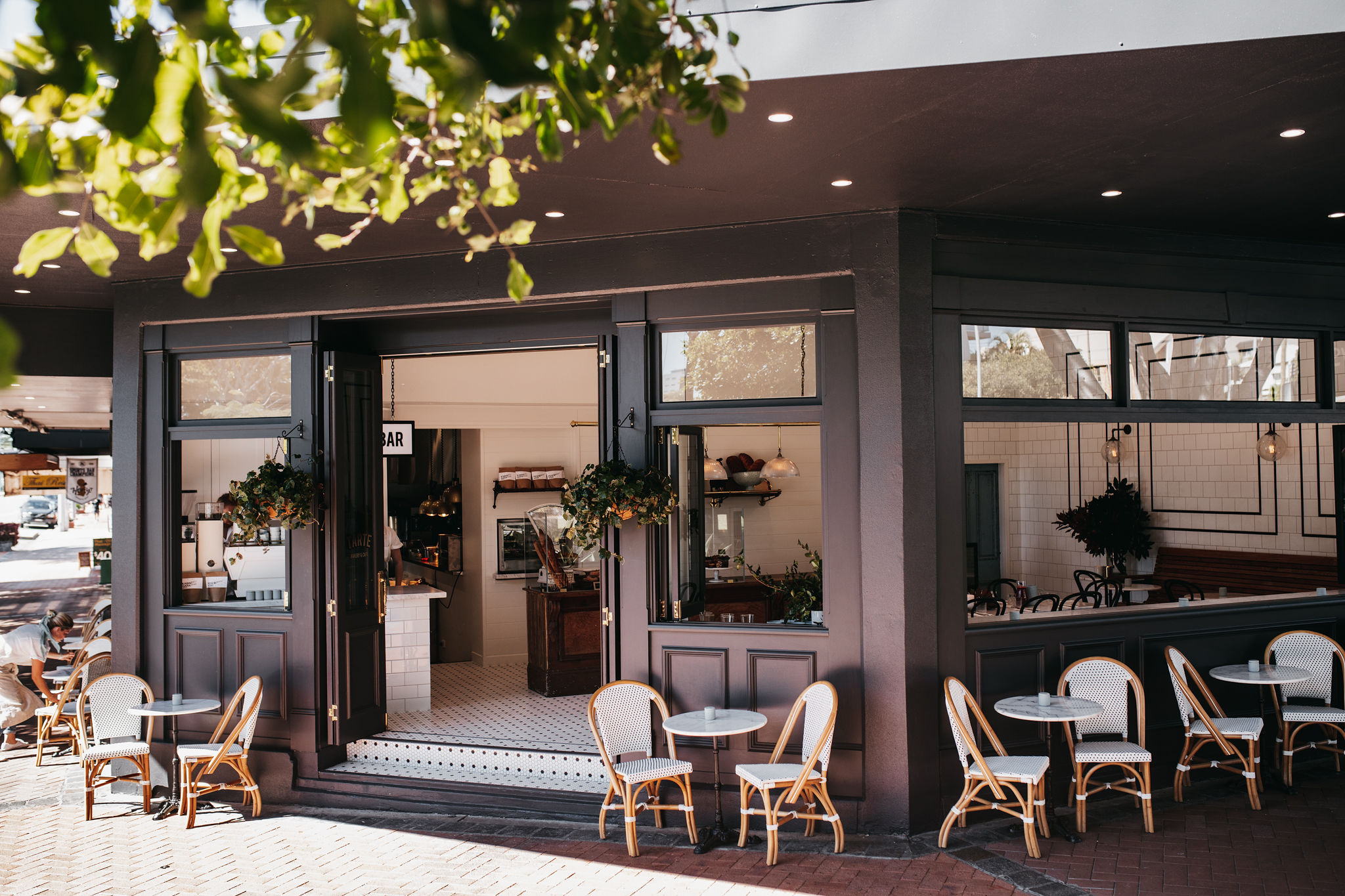 The Bread Social
Tweed Heads & Isle of Capri
The Bread Social is headed up by Tom Scott, Sam Saulwick and Paul Giddings, who together masterfully bake everything from organic sourdoughs to light buttery pastries. Their philosophy lies around being Australian-owned, organic and as local as possible. You know when a bakery has a philosophy that their products are being made with care, and in the case of The Bread Social's 72-hour loaves, extra large custard tarts and flaky golden croissants, you can definitely taste the love.
Gluten Free 4 U
Broadbeach
Bakeries, once an absolute no-fly zone for the coeliacs and gluten intolerant folks among us, are now accessible thanks to top-tier bakeries like Gluten Free 4 U (and Marie Anita's Café in Mermaid). And it's not just gluten that takes a hike when it comes to Gluten Free 4 U's products, with the entire range also boasting 100% nut-free status. And if that's not enough, there are plenty of treats that are also vegan, free of dairy, fructose, eggs, yeast and soy. It's not your traditional bakery, but you'll get all the traditional flavours, guilt free.
Breadtop Bakery
Australia Fair
Breadtop is a national self-serve Asian and Western fusion bakery that freshly bakes a variety of sweet and savoury buns, cakes, pastries and bread. And Gold Coast has its very own store in Australia Fair. The uniquely sweet soft Asian bread style forms the basis of the range of pillowy buns, from savoury to sweet, with classic tarts, Chinese desserts, traditional pastries and cakes making up the rest of the colossal menu. But watch out—their stuff is seriously addictive.
Looking for more bread-y delicousness? Devour the best toasties with the mosties on the Gold Coast.
Image Credit: Rise Bakery, Brooke Darling, Cubby Bakehouse & Kaitlin Maree Photography