We get it, you wanna be the most unforgettable person your date has ever gone out with, but damn if inflation isn't hitting real hard right about now.

Dating is tough enough as it is without it completely draining your bank account, but you don't have to pay up to have a good time. Check out some of the best cheap dates In Melbourne you can serenade your future sweetheart with, and a few don't even cost a dime.
Have A Cute Dinner At Good Times
FITZROY NORTH
There's not much that Good Times doesn't serve up, so if you're looking for a date that isn't going to break the bank, look no further. The joint is only open from Thursday to Saturday, so make sure to book online to grab a table. The venue itself is a complete vibe, with long candles fixed in empty wine bottles resting on each table for that extra romantic touch. Everything you have to try at Good Times starts at $9, so that's $9 generous plates of pasta, $9 garlic bread, $9 carafes of red wine, and even $9 Negronis. Now that's what we like to call a good time.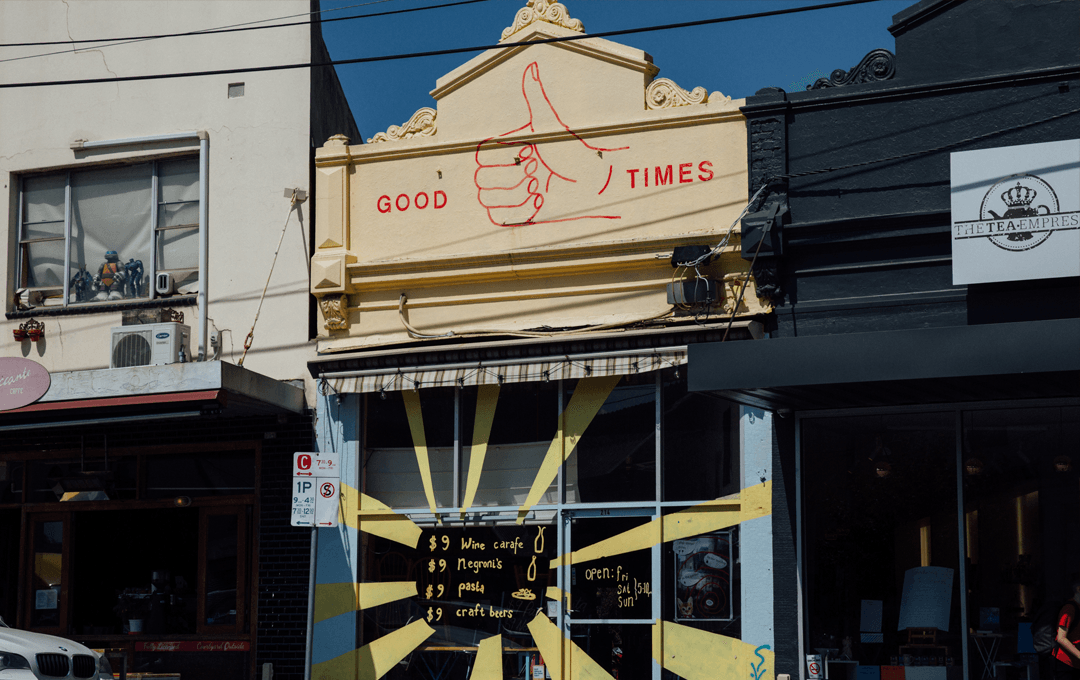 Picnic At Abbotsford Convent
ABBOTSFORD
There is possibly nothing more timeless than a picnic in a park, and Abbotsford Convent is as picturesque as you and your date can hope to have. With a gorgeous gothic convent looming in the distance, lush gardens with many secluded niches for a little privacy (wink), endless art exhibitions and a cafe or two, this date spot will have your companion sighing at how thoughtful you are to take them somewhere so charming. If Abbotsford is too far out of the way for you, check out a whole list of the best picnic spots in Melbourne right here.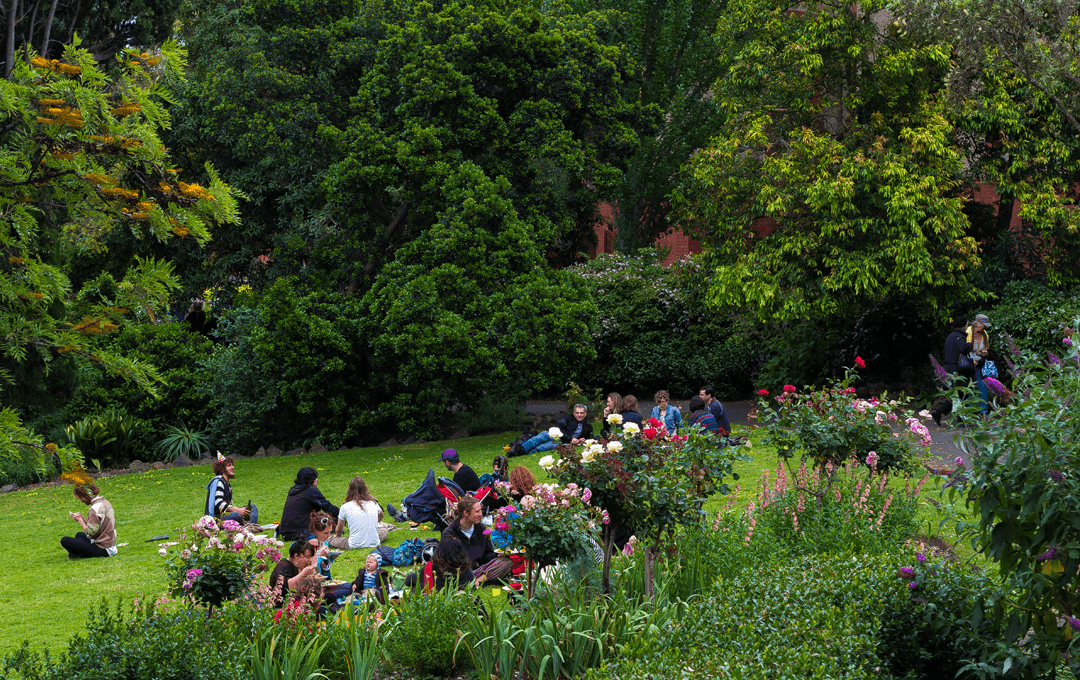 Walk Along The Bathing Boxes At Brighton Beach
BRIGHTON
It's as Instagram-worthy as you'll find our beloved city, Brighton Beach is treasured by all for its brightly coloured bathing boxes. Now we're not saying you should only take your date there so you can flex on the 'gram… but what happens, happens. There's a reason that "taking long walks on the beach" is the most cliche dating profile descriptor, but hey, it's worked for so many that it's bound to work for you too. Grab some fish and chips while you're there and try not to let the gulls ruin your romantic mood.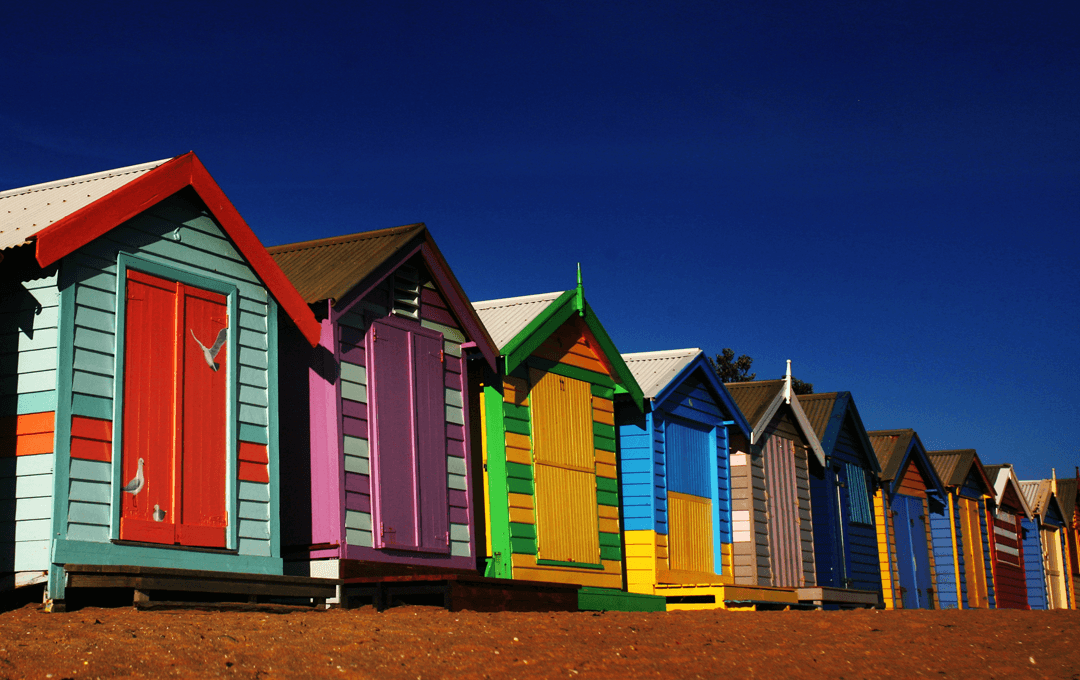 Intellectualise at NGV Friday Nights
CBD
Galleries are sexy. Art is (usually) sexy. Nighttime is sexy. Mix it all together and you have yourself a hot date at NGV's Friday Nights, half an intellectual walk through a beautiful gallery and half a dance party. Catch the Alexander McQueen: Mind, Mythos, Muse after the sun sets on Fridays from 16 December to 14 April, 23 as DJs pump the tunes all night and bars overflowing with drinks—it's hardly a dull affair. Brush up on your art history before you go and wow your date with an appearance of sophistication and dark academia.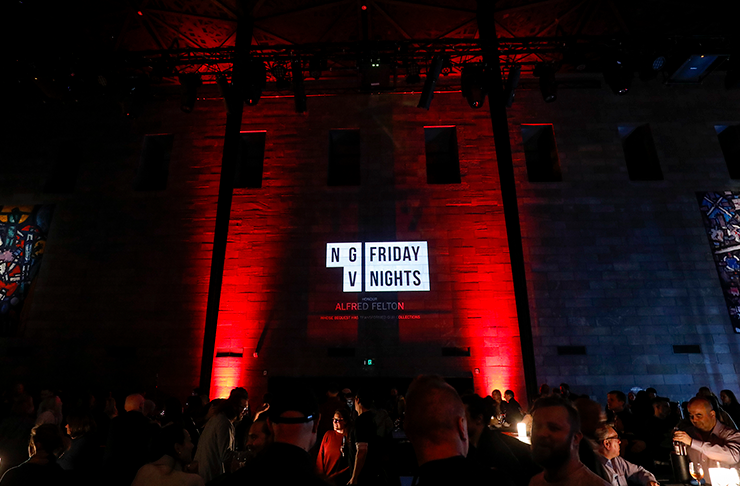 Jazz Night At The Rook's Return
FITZROY
You're gonna wanna get there early for this one because good luck getting into the venue if you arrive past 9pm. Nearly every Wednesday for the past 8 years, jazz group The Rookies have been dishing out some of the freshest, funkiest jazz known to man at The Rook's Return, and it's a guaranteed good time for you and your special someone. The drinks are pretty cheap, but the free music is where it's at, and it does not disappoint. There's definitely a loyal crowd that parties there week after week, so we reckon this can be you and your sweetheart's customary fun night out.
Show Off Your Skills At A Pool Hall
VARIOUS LOCATIONS
This one is for the smooth-talking Casanovas of the dating world, or perhaps you're just feeling a little competitive. Pool is an undeniably sexy game, especially when played in the right atmosphere and with the right partner. Cue a pool hall(pardon the pun), of which Melbourne has a decent number. Up northside in Fitzroy, Red Triangle is dimly lit and moody, plus you can get milkshakes up at the counter. It's $20 per hour for a table, so even better if you're going dutch. In the CBD, iCue Lounge is a neon, buzzing little space, and it's licensed so feel free to have a cheeky cab sav while you show off your best moves. Masters Billiards Home resides southside in St Kilda, a more traditional and forest green affair that will have you sinking in the balls like nobody's business.
Cheapest Movie Tickets In Melbourne At Cinema Nova
CARLTON
We know, it's easier than ever to stream with the plethora of services at your beck and call. It's hard to muster up the energy to leave your comfy house to watch a movie when you can easily watch one at home. However, there's nothing quite like the cinema experience—popcorn, drinks, a cheeky choc top. Movies and date night go hand in hand, so look no further than the cheapest discount tickets at Cinema Nova, all day on Mondays. If you get there before 4pm, tickets are only a measly $7, so there's no excuse not to indulge in the latest flick.
Ice Cream at Pidapipo
CARLTON, WINDSOR, CBD
So you've just left your movie sesh at Cinema Nova, and you're both not ready for the night to end. Of course, the only logical place to head to end the night on the sweetest note possible is a gelateria, and Pidapipo is luckily right across the road. Known for working only in small batches to ensure the freshest and highest possible quality, Pidapipo is the ultimate classy but cost-effective date spot, with scoops starting at $6.20. That being said, if you're looking to be the utmost level of cute with your date, get a two-scoop cup and share—a gesture so sweet the gelato may just be forgotten.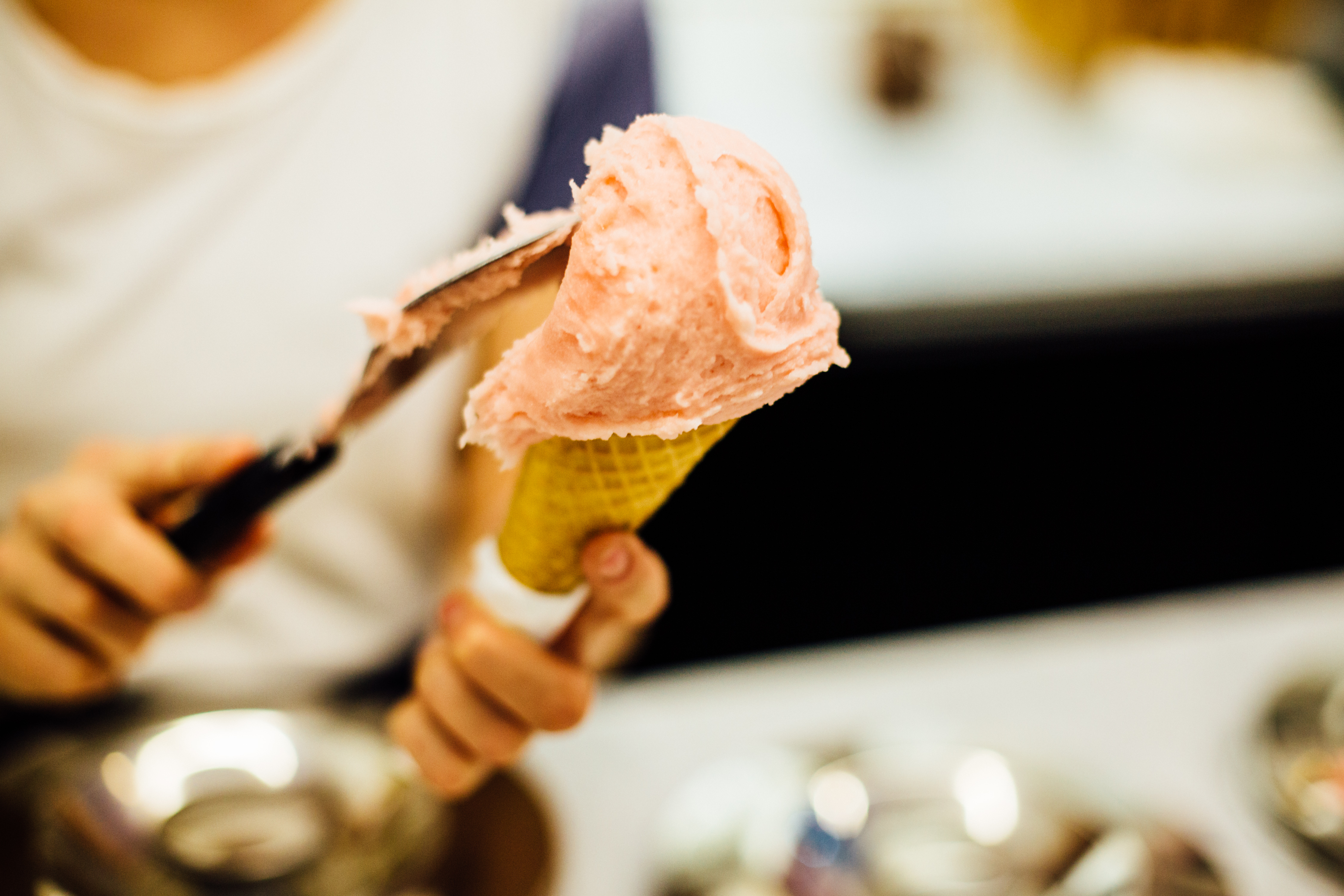 Stroll Through Rose St. Market
FITZROY
If you're trying to woo your date with a bit of an old-soul, reduce-reuse-recycle kind of charm, we highly recommend taking them to a market in the early hours of a weekend morning. Rose St. Market is notoriously aesthetic, and there's no better way to make them think you're cultured and cool than by taking them to the heart of Fitzroy. You can style each other in the vintage clothes stalls, or buy a bouquet of flowers from the florist (you can get a great bunch for under $15).
Play Board Games At Your Local
VARIOUS LOCATIONS
We wouldn't recommend breaking out the Monopoly board for the first few dates at least; no reason to end a relationship before it's begun. However, a few games of Jenga, Cluedo and the like never hurt anybody (don't quote us on this). Venues include The Fox in Collingwood, Katuk in South Yarra, 29th Apartment in St Kilda and Good Heavens in the CBD. Just make sure you're not one of those overly competitive types that can't see themselves lose before you choose a board game bar as your date spot.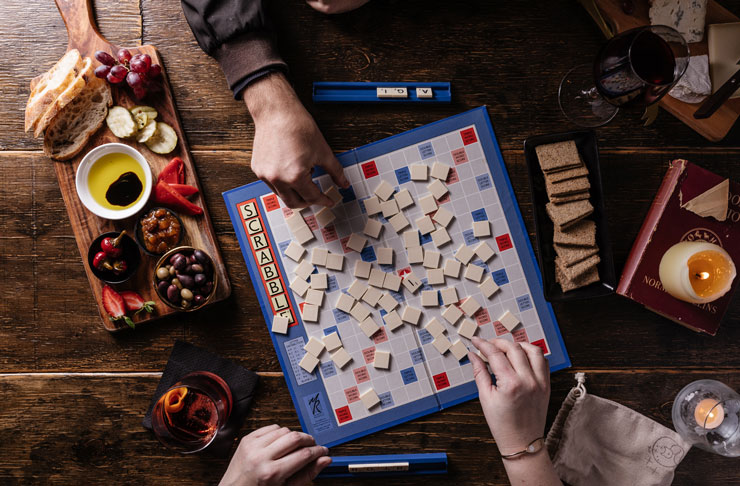 Walk The Merri Creek Trail And Stop By CERES
BRUNSWICK EAST
The Merri Creek Trail is about 8km long, so line up all your best conversation starters for this one. Of course, you don't have to go the whole way, but it's such a pretty walk that you might find yourself just going and going and going. CERES is a gorgeous community garden that meets urban farm, with a sweet little organic cafe tucked away inside it. Stop by on your walk and grab a latte, and if you come at the right time of year, you can hear a small symphony of frogs singing in the little pond nearby. Idyllic as a date can get.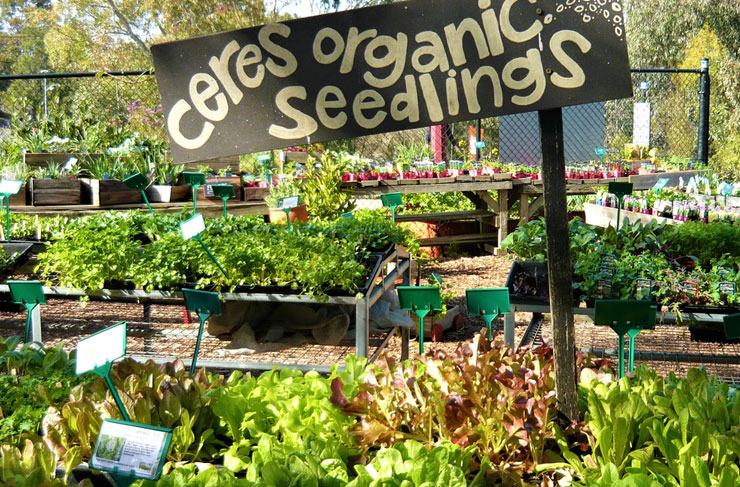 Latenight Dumplings In Chinatown
CBD
An absolute classic, we even have a list of the best dumplings in Melbourne. There's just something quintessential about a dumpling date, and nowhere does it better than the myriad of options you'll find in Chinatown. Most places also do pretty good wine deals, so staying within the budget won't be hard. No need to splurge at Flower Drum or the like, joints like ShanDong Mama and Shanghai Street have some of the best dumplings in the city, and generally for a price that you won't shed a tear over.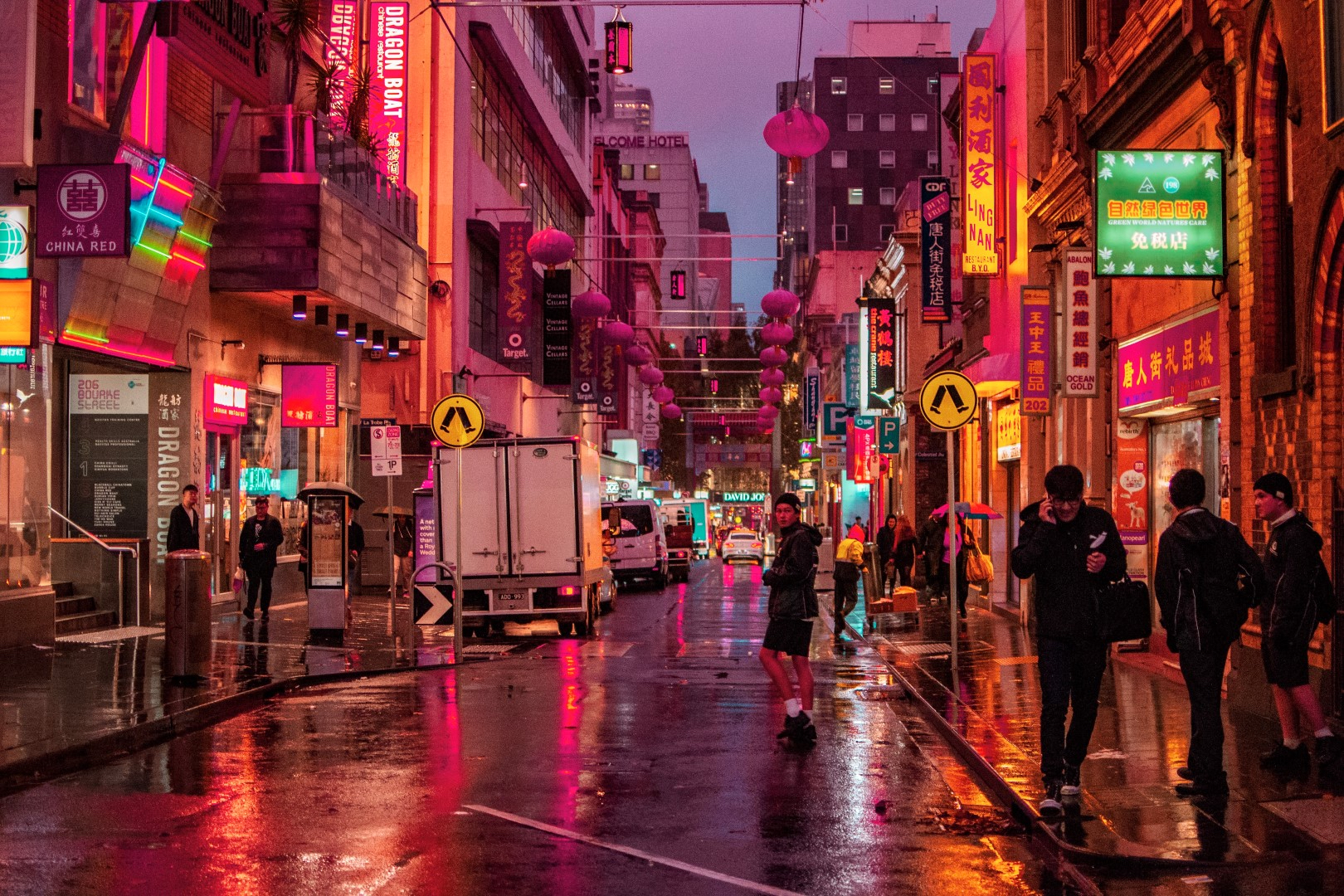 Explore The Royal Botanic Gardens
SOUTH YARRA
The Royal Botanic Garden is so big that it would take several dates to cover its ground, but there are so many gorgeous little spots to seek out that we're sure it'll make a perfect afternoon for you and your beloved. Along the side that passes next to the Yarra River, there are a number of charming gardens and pavilions, including the Pioneer Women's Memorial Garden, the Grotto Waterfall and the Fern Gully. Just don't get too close to the swans that live on Ornamental Lake.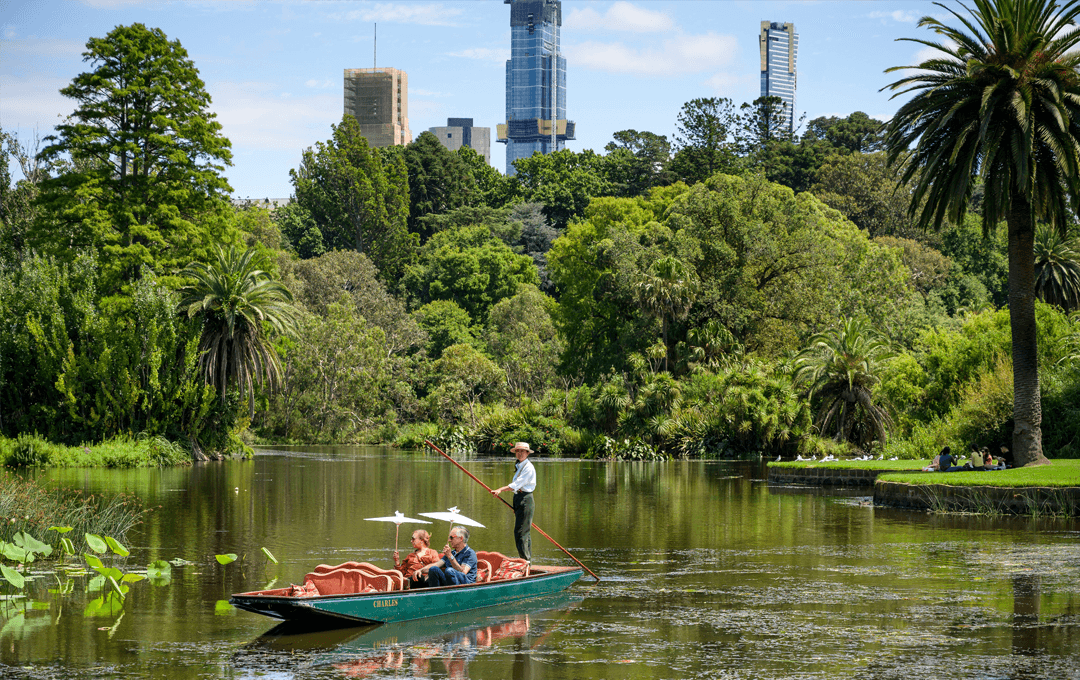 Looking for a cheap eat? Check out the best spots to score a feed for under $20.
Image credit: Urban List