Good things come in small packages, and so do great things, such as Xiao Long Bao. Our city is spoilt for choice when it comes to these often-steamed, sometimes-fried pockets of flavour, so much so that you'll be left doing laps of Chinatown until everything shuts up shop for the night.
Here are the best dumplings in Melbourne for 2022:
New Shanghai
CBD & CHADSTONE
Melbourne dumpling house New Shanghai handcrafts some of the most delicious parcels, stuffed with various fillings from pork and Chinese cabbage to chicken and prawns. New Shanghai's dumpling masters make all of the Chinese restaurant's dishes from scratch, sourcing the best local ingredients and freshly blending sauces and spices each morning. If you're after a banquet of some of the best dumplings in Melbourne, check out New Shanghai's expertly prepared prawn wonton with their mouth-watering signature dipping sauce with peanut sesame sauce and chilli oil.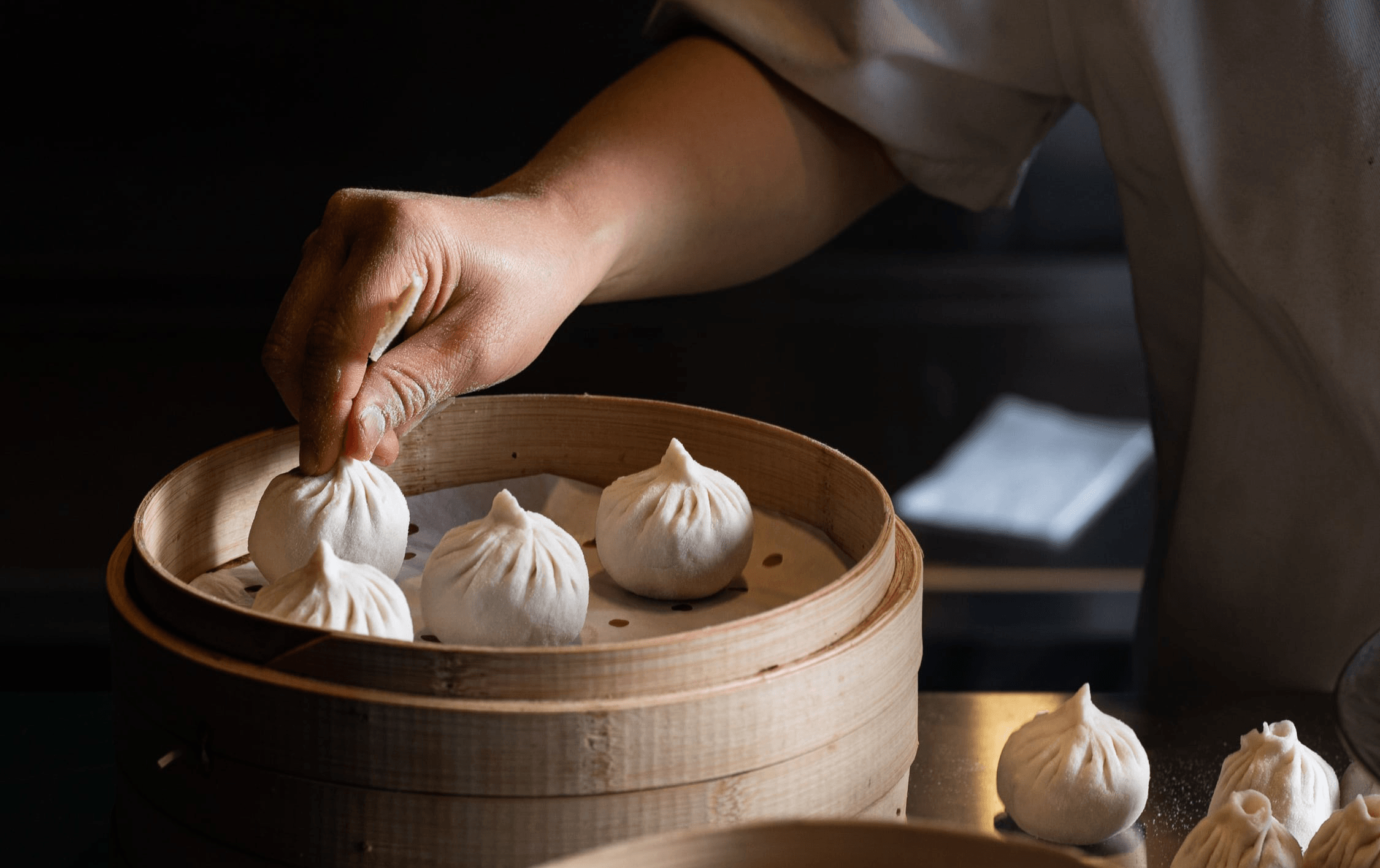 Shandong Mama
CBD
Like the last dumpling in your chilli oil soup that you don't expect to find, ShanDong Mama is truly a hidden surprise tucked away in Bourke Street's Mid City Arcade. Now steeped in popularity, Shandog has risen to become one of the key spots to head to for the best dumplings in Melbourne. The menu comes from a long lineage of traditional cooking techniques imported from the tip of China's Shandong peninsula, so it's understandably seafood-focused. With that in mind, a serving of the 'fish' dumplings is a great place to start.
Chotto Motto
COLLINGWOOD
Tomoya Kawasaki, the owner of local favourite Neko Neko (who would have thought) opened up the doors to gyoza house Chotto Motto earlier in 2019, and it's quickly become a staple for some of the best dumplings in Melbourne. The team serve up a specific type of gyoza from a small, central region of Japan called Hamamatsu. They're crispy, they're cheesy (if you choose so) and the flavour kicks with a healthy serving of ginger, cabbage, kimchi and mushroom. The drinks selection is unapologetically Japanese, with several highball options available along with the occasional Strong 9, a 9% premix found in the many convenience stores of Tokyo and beyond.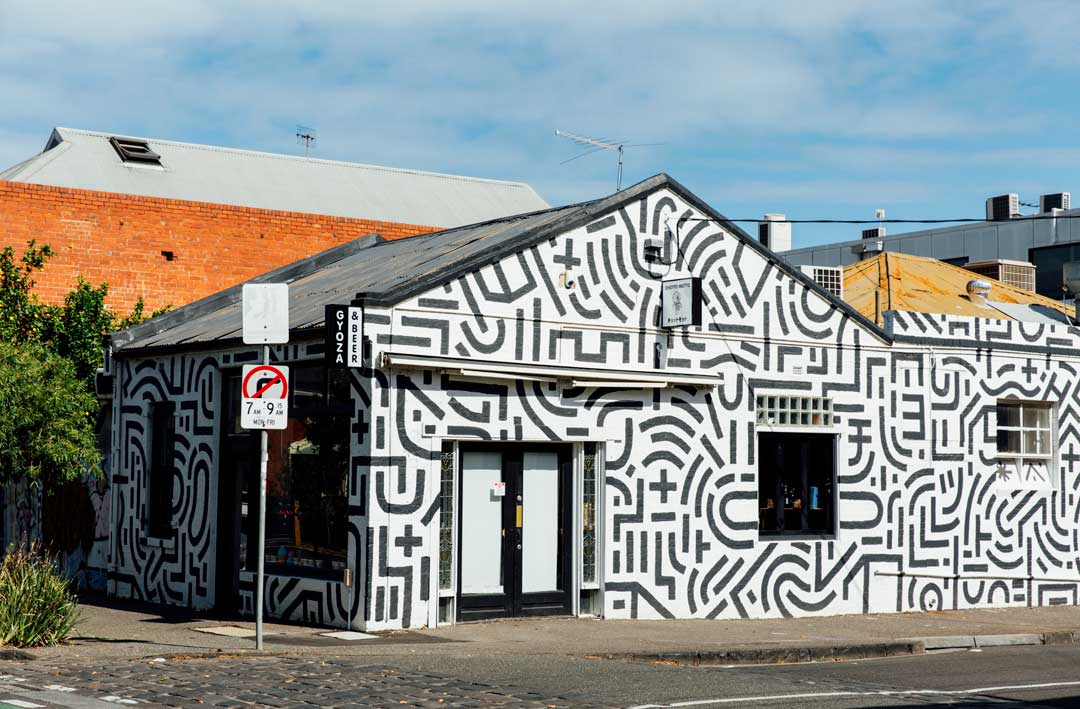 HuTong Dumpling Bar
CBD & PRAHRAN
Boy did we get some votes for this one. HuTong sure is popular, and so is its Xiaolongbao, Melbourne's favourite pork-and-soup-filled parcels of dumpling goodness. Both HuTong venues are usually full of eager diners, sitting down to a vicious array of dumplings that continue to impress from plate to plate. The aforementioned XLB is a clear highlight, accompanied by a mixture of black vinegar and ginger they're a multi-texture revelation; if you're after something with a little more heat, the wontons in chilli oil here have been hailed as some of the best dumplings Melbourne has to offer.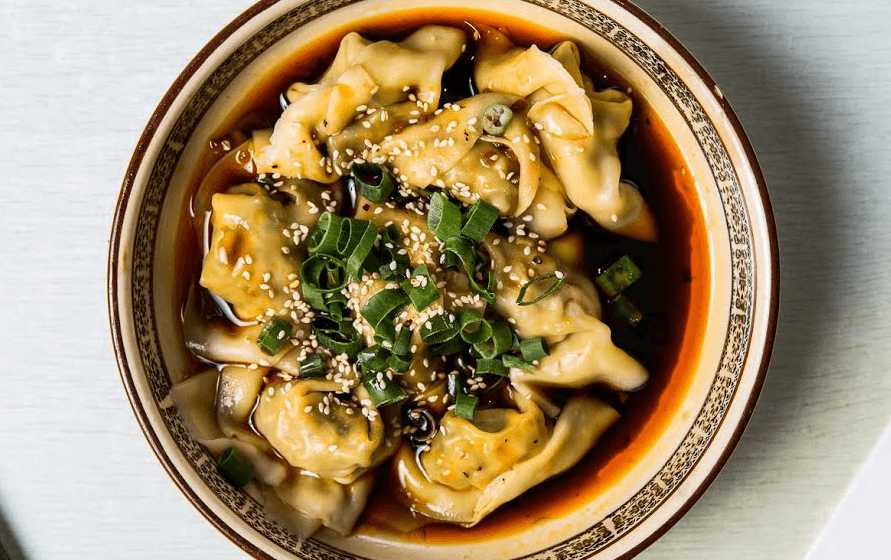 Ruyi
CBD
Taking an ultra-refined approach to Modern Chinese cuisine, Ruyi is a worthy mention when discussing the best dumplings in Melbourne. The sleek tiled diner on Liverpool street in the CBD took out the award for the best Chinese restaurant for 2017, and after tasting their dumplings there is no surprise as to why. Their widely popular pork and crab xiao long bao burst full of flavour with each bite and then there are their house-made pork wontons which come swimming in a signature Ruyi chilli sauce which alone is out of this world.
Din Tai Fung
CBD
Din Tai Fung is a worldwide sensation, most notably known for their meticulous preparation of their dumplings, ensuring is dumpling reaches a perfect weight ratio between 20-21.2 grams. Housed in CBD's emporium, the secluded diner at the top end of the building is a chic modern space, with booth seating and a window display into the kitchen; so you can see all the action. Dumplings highlights on the menu include their Pork Xiao Long Bao, it's the precision and craftsmanship that go into these little flavour bombs that make them so renowned.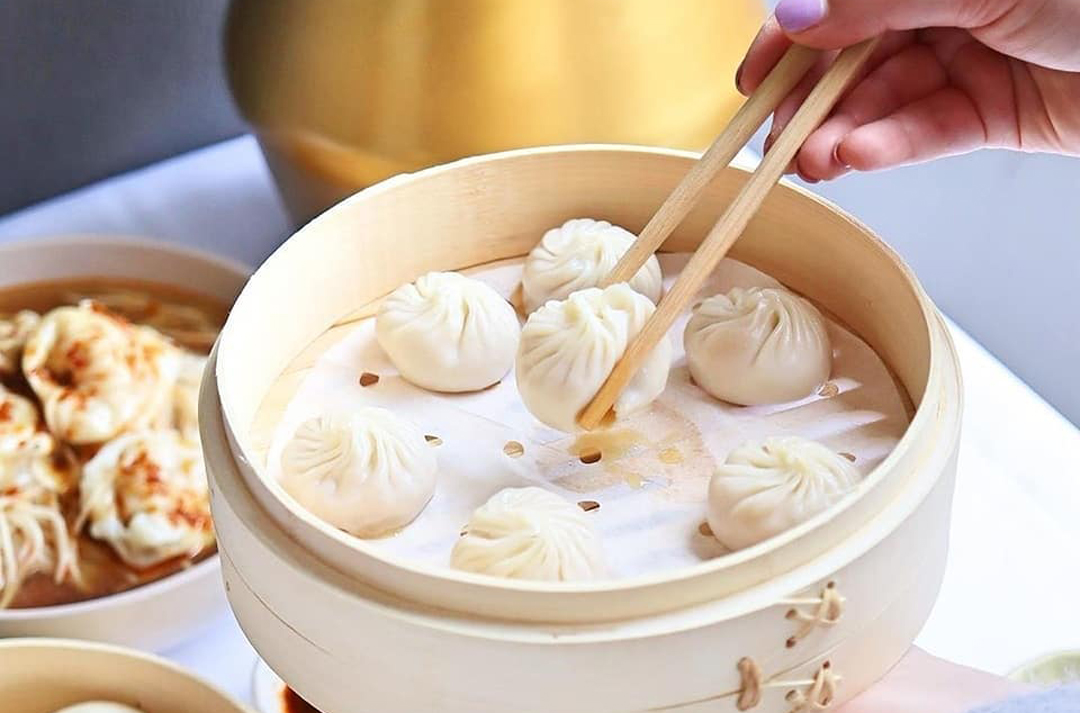 Juicy Bao
CBD
A Chinatown all-star, Juicy Bao has all the key characteristics of a stellar dumpling diner, including a display window into the kitchen so you can see each dumpling come to life. The CBD haunt is probably best known for its chilli wontons and signature steamed Juicy Bao dumplings (a crab and pork Xiao Long Bao). The popular dish is typically stuffed inside bamboo steamers which are stacked head high on waiters as they make the rounds to each table hungrily waiting.
Shanghai Red
CHADSTONE
An absolute culinary marvel that just happens to be on the exterior of a shopping centre. Shanghai Red is located at one of the food-strip exteriors of Chadstone but don't let that discourage you, stepping through the doors of the neon-lit diner you're instantly transported into a bustling Shanghai-style diner, where the kitchen noise is drowned out by conversation and enthusiastic clunking of chopsticks on bowls, and passing of plates. The dumplings here are exquisite from the eccentric black truffle Xiao Long Bao to the Shanghainese steamed Shao Mai; the menu is also extremely extensive so you can try a new dumpling variety each visit.
Oriental Teahouse
CBD & SOUTH YARRA
Oriental Teahouse has been a go-to for dumplings and Yum Cha in Melbourne for quite some time. The drawcards of delicious authentic Chinese-style cuisine and their vibrant atmosphere has propelled the venues to institutional status. Their range of all-star dumplings including their knock-out chilli Wagyu beef and pulled pork combinations which have helped them cement themselves as some of the best dumplings in Melbourne. If you're more of a sweet tooth you can get a plate of their signature chocolate dumplings that come in both milk and white chocolate, quite the decadent affair.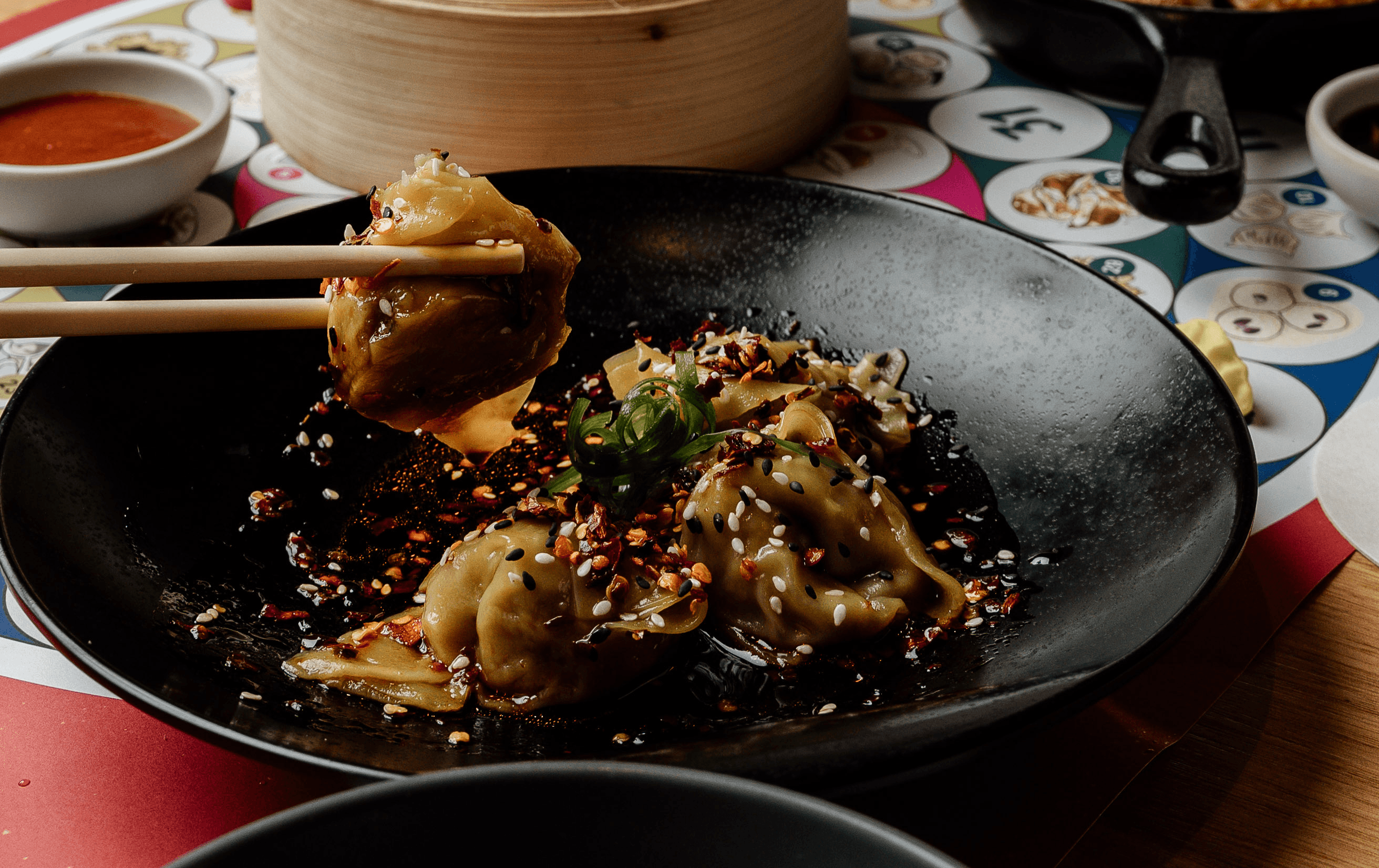 Dumplings Plus
CBD AND HIGHPOINT
Here you'll find some of Melbourne's best dumplings, and the hardest decision is whether to have the Northern Chinese-style pan-fried pork and chive dumplings (they're like gyoza on steroids—bigger and with thicker skin), the delicately steamed prawn and chive dumplings, or the xiao long bao. Squeeze in a sweet bean-paste-filled sesame ball for dessert—the glutinous rice dough is pleasantly chewy, while the sesame seeds add flavour and crunch
Tao Dumplings
VARIOUS LOCATIONS
Nothing if not reliable, Tao consistently impresses with its well-executed range of dumplings that are delicious visit after visit. Although now a chain operation, you can visit any Tao venue and sit down to a spanking spread of home-style dumplings with over 25 options to choose from; their steamed wonton with Szechuan chilli sauce absolutely slams, and their pan-fried vegetarian dumplings offer an incredible flavour explosion of salty goodness.
Immi Dumpling Bar
MORDIALLOC
The incredibly quaint and charming Immi in Mordialloc has won the hearts of many with its self-described 'Simply Fancy' approach. Specialising in the wondrous culinary category of dumplings they've fused traditional techniques with modern flavours, putting their own spin on each parcel of joy. The barramundi dumpling for example is a hefty example with rich white-flesh barra accompanied by spring onion, ginger and eggplant oil, though you'll still find the favourites like potstickers filled with pork and wombok, or chicken and king prawn. Resting on the main drag in Mordialloc, this very well could be some of the best dumplings in Melbourne's southern suburbs.
Supernormal
CBD
Whilst this is technically not a standalone dumpling destination the menu at Andrew McConnell's Supernormal features some of the best dumplings in Melbourne. Kick off with the prawn and chicken dumplings that are bathing in a perfectly mouth-numbing black vinegar and chilli sauce, then move on to the potsticker dumplings which are a classic pork and cabbage combination with a grilled lattice that provides plenty of crispiness with each bite. They've also got incredible vegetable dumplings with ginger vinegar covering all dietary preferences.