Looking for the best yum cha Melbourne has to offer? You've come to the right place. Yum cha has evolved over the years, especially in the cultural melting pot of Melbourne, so traditional offerings like Siu Mai, Har Gow and Congee will be served alongside some more contemporary dishes, like Buddha BBQ buns, and chicken ribs with spicy mayo, depending on which menu you're looking at.
Melbourne has got some amazing for all your yum cha needs. So needless to say, we've curated a list of the best Yum Cha in Melbourne for 2023:
Tao Tao House
HAWTHORN
A warm interior and traditional art adorning the walls gives way to some of the best yum cha in Melbourne, and we don't say that lightly. Tao Tao House has some absolutely fabulous dumplings, with all the usual suspects, but make sure to try their football dumplings (Ham Sui Gok), as they're star of the show—salty, sweet, crunchy and chewy.
Vegetarians and vegans don't need to feel left out, as they serve a similar fried pumpkin dumplings version. They actually look like tiny little pumpkins, so make sure you get a serving or two (or three). The wagyu beef cheek is also a must-order, and don't forget to wash it down with some steaming hot jasmine tea.
Secret Kitchen
DONCASTER, CHADSTONE, CBD
A big part of the Melbourne yum cha scene since opening its doors in 2007, Secret Kitchen loves to combine traditional flavours with modern techniques. Sticky rice wrapped in lotus leaf, fried calamari, and Congee with century egg and pork mince are all winners on their yum cha menu, but we can never get past a good serving of Zhaliang, Chinese savoury doughnuts wrapped in rice noodles and drenched in a salty-sweet sauce. We definitely recommend booking as there's usually a line to get in on the weekends.
Old Beijing
CBD
It may be on the higher end of the spending front, but Old Beijing and its elevated take on traditional Chinese dining is a spectacle in itself. In one of the most unlikely of locations on the fringe alcove of QV in the CBD, the 200-seat diner is an intricately decorated and spaced dining hall, lanterns hang from above diffusing the light across the room and artful wall dividers split table areas.
The level of craft here is masterful, a frontrunner as some of the best yum cha Melbourne could serve up, you'll find an array of staples, specialities and downright revelations across its menu including its signature Xiao Long Bao.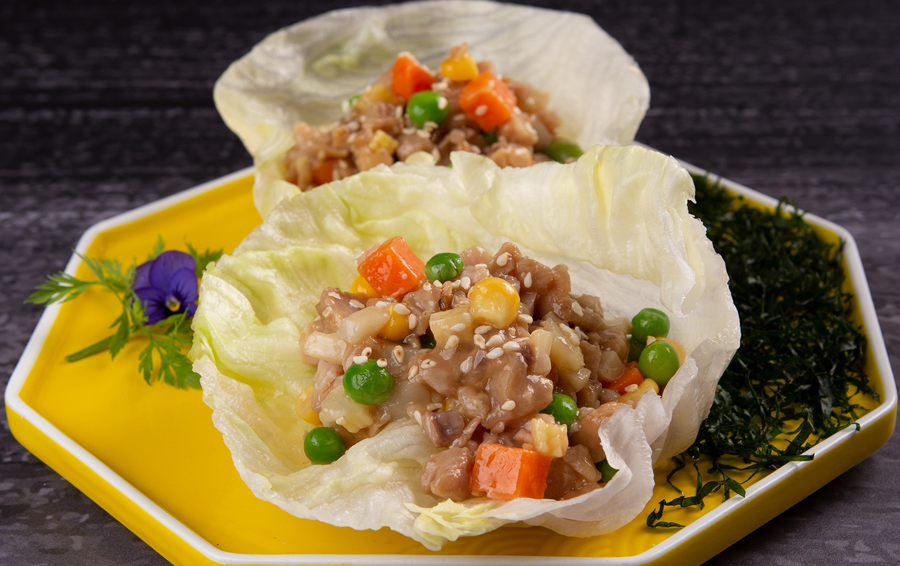 China Red
CBD
The logo for China Red means double happiness, so a good time is all but certain. There's a touch-screen ordering system, so getting food delivered to your table is done in a flash. The spicy wontons have a fun Schechuan pepper-numbing kick to them, and Xiao Long Bao is not to be missed, and you obviously can't beat the Chinatown location. For some truly quality Melbourne yum cha, you can't get past it.
Red Door Yum Cha
WINDSOR
The Red Door Yum Cha menu is stacked with only high-grade dumplings ranging from lobster & scallop, prawn & crab, chicken & peanut, vegetarian, Shanghai pork and corn & prawn. Other must-tries include the pulled pork with spiced honey, spinach and green tea noodles and slow-cooked chilli and lime leaf chicken. They do it a little differently here; instead of trolleys ducking and weaving between tables, there's a menu to order off of, but that doesn't stop it from being one of the best yum cha restaurants in Melbourne.
Din Tai Fung
CBD
The hype was palpable when Din Tai Fung opened in our city. Hailed as some of the best yum cha outside of Asia, and certainly some of the best yum cha Melbourne CBD has to offer, their dumplings are little bites of deliciousness.
Din Tai Fung's standards are outrageously high, both in taste and presentation. They also have a pretty loaded menu, so if you're not sure where to start try the spicy shrimp and pork wonton, Kung Pao chicken or shrimp and pork wonton noodles with a spicy sauce.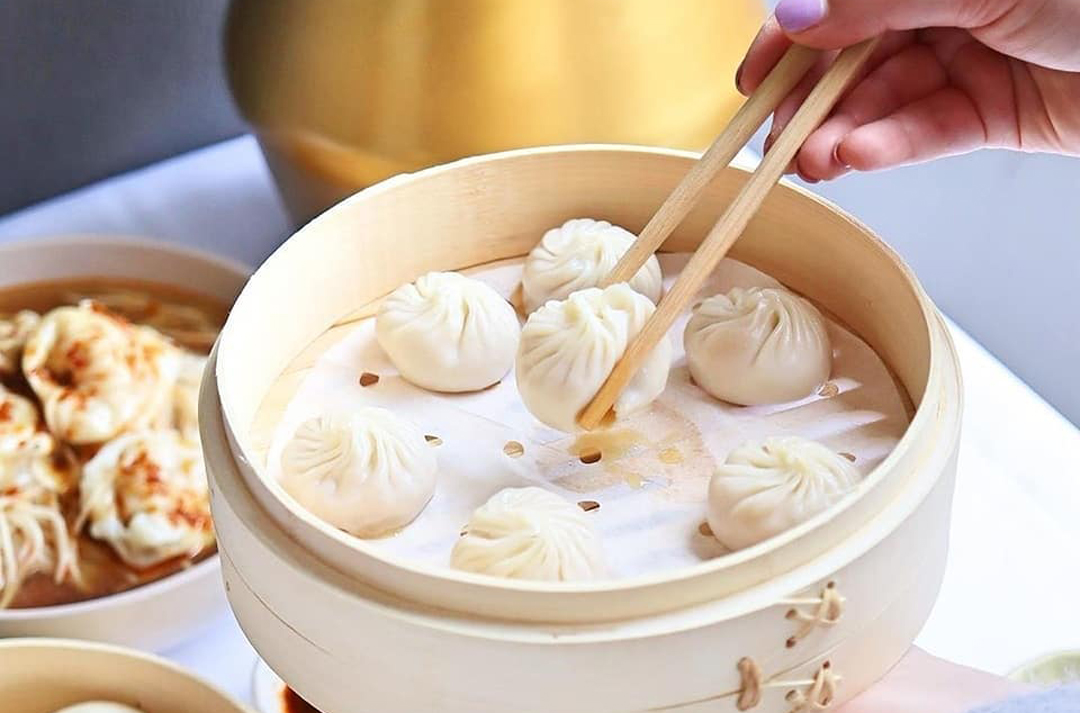 David's
PRAHRAN
David's is a mainstay of the yum cha scene in Melbourne and has been for some time now. This isn't your regular yum cha either, instead of Cantonese cuisine, David's specialises in Shanghainese dishes. With over 20 years of heritage in every dish; highlights include the San Choi Bao and authentic Dongpo pork belly. Their yum cha menu is all you can eat, and best of all, there's a vegan version available too.
Crystal Jade
CBD
Crystal Jade comes in as some of the more authentic yum cha in Melbourne, so expect dishes you may not find elsewhere in Melbourne, like the chicken soup with dried fish maw. They've got a pretty seafood-heavy menu with lots of crab, lobster and fish dishes to trial. The steamed coral trout with ginger and spring onion is a clear favourite; we can guarantee it will be gone in minutes after it hits the table.
HuTong Dumpling Bar
PRAHRAN
You know you're in the right place when there's a menu that's at least five pages long. We won't lie, this is yum cha in the strictest sense—there are no trolleys, no session times, but they do have page after page of dim sum available.
Hu Tong dumpling bar first started up in 2008 and there are a few things the hub has become renowned for. For starters, get on those handmade chilli wontons, then pair it with one of the lighter dishes on the menu like the Peking duck pancake and you have some of the best yum cha Melbourne can serve up.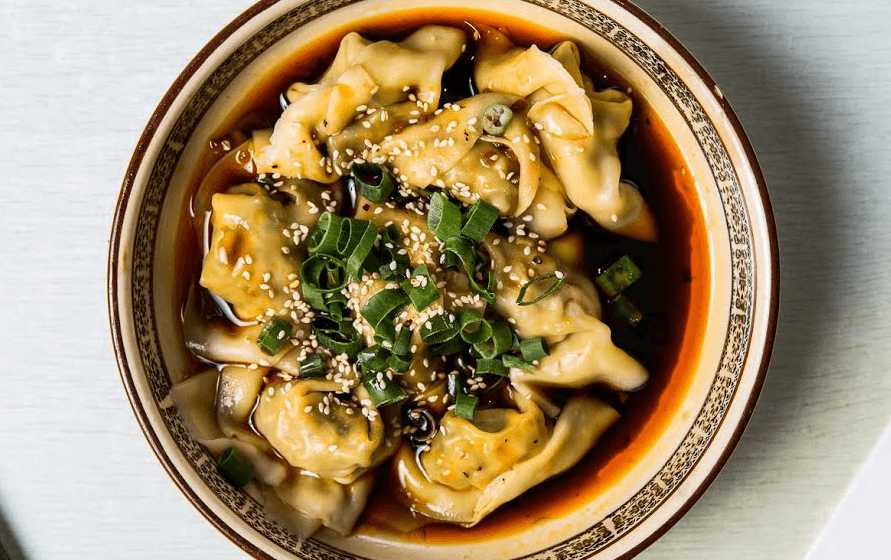 Spice Temple
CBD
Spice Temple is a dumpling haven; the Southbank Yum cha spot has got to be one of the best in Melbourne's CBD. They have two banquet options with a collection of the restaurant's greatest hits — or alternatively, you can order a la carte. If you order a la carte we have to recommend the Bang Bang chicken and the lamb dumplings with chilli.
Flower Drum
CBD
Chances are if you've searched 'yum cha Melbourne', you've stumbled across Flower Drum. The Chinese restaurant is one of the best yum cha restaurants that Melbourne has to offer. The restaurant is known for its legacy as a Chinese culinary institution with its elegant interior, elite service, and a gold-standard repertoire of Cantonese dishes.
With lunch and dinner banquet menus, the hard guesswork goes right out the window and you're left with a bountiful selection of plates that imprint long-lasting memories on your tastebuds. You have to try their sesame-marinated jellyfish, prawn and chives Har Gao or spring onion pastry filled with pork.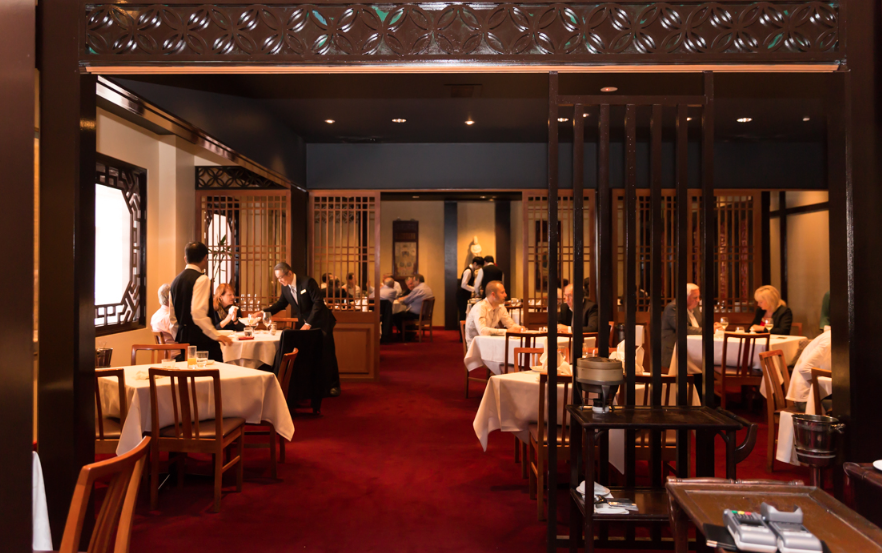 Gold Leaf Chinese Restaurant
VARIOUS LOCATIONS
With multiple locations across Melbourne, Gold Leaf Chinese Restaurant is clearly onto something, serving up some of the best yum cha. With a fantastic collection of super-fresh seafood, you can't go wrong with the deep-fried oysters or king crab.
The pan-fried duck breast will make a lasting impression upon sight and the chicken San Choi Bao has been finely dialled. There's a bunch of great vegetarian dishes too and quite frankly the vegetarian Singapore noodles are one of our favourites.
Shark Fin Inn
CBD & KEYSBOROUGH
Shark Fin really delivers the goods when it comes to yum cha, their circling carts deliver plates of dim sim, spare ribs with black bean sauce, salt and pepper squid and more. For something a little different, try the fried taro dumpling or prawn puff. Their pork and peanut dumplings are a no-brainer, much like the prawn and sweet corn ones. If you are looking for a bigger dish, the beef fried noodles are phenomenal.
Check out more of Melbourne's best:
Melbourne's best restaurants
Melbourne's best bars
Melbourne's best Chinese
Melbourne's best Japanese
Image credit: Old Beijing (supplied)