Whether you're in search of kid-friendly accommodation for a weekend-long city staycation or a week-long inaugural family holiday, we've got you and the little ones sorted. There are a few more things to consider when selecting a family-sized hotel room, mainly space. We've scanned the city to curate a list of Melbourne's very best kid-friendly accommodation so you don't have to.
Here are the top 8 kid-friendly hotels in Melbourne:
Amora Hotel Riverwalk
Richmond
Fancy getting a little fancy for your next getaway with the kids? Amora Hotel Riverwalk has got what you and the little ones need. The locale sits just by the banks of the Yarra River, with several two bedroom apartments featuring balconies overlooking the water's edge. The rooms all feature the mod-cons any travelling family would hope for, and the best part, if you're holidaying with big kids, Amore Hotel Riverwalk offer free mountain bikes to take off along the river trail.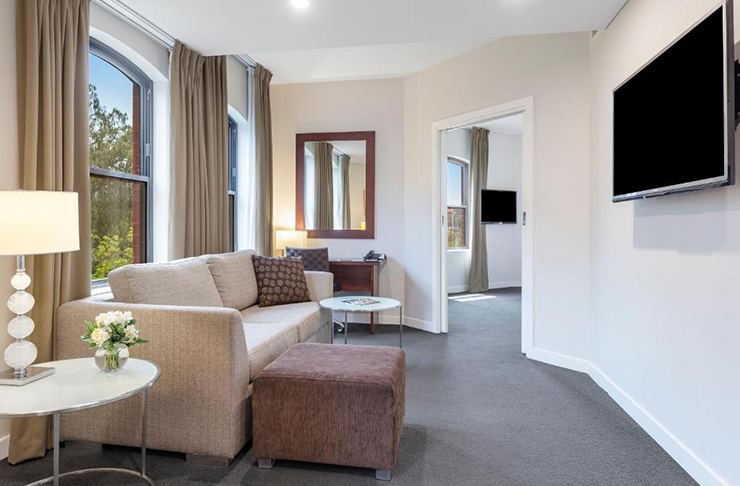 Batman's Hill On Collins
CBD
Opposite Southern Cross Station sits Batman's Hill on Collins, prime city location and walking distance from Melbourne's best attractions. They've got stylish apartments, heritage suites and affordable rooms up for grabs, so whatever amenities your family requires they've got you covered. The two bedroom apartment is maybe the most kid-friendly accommodation choice on offer.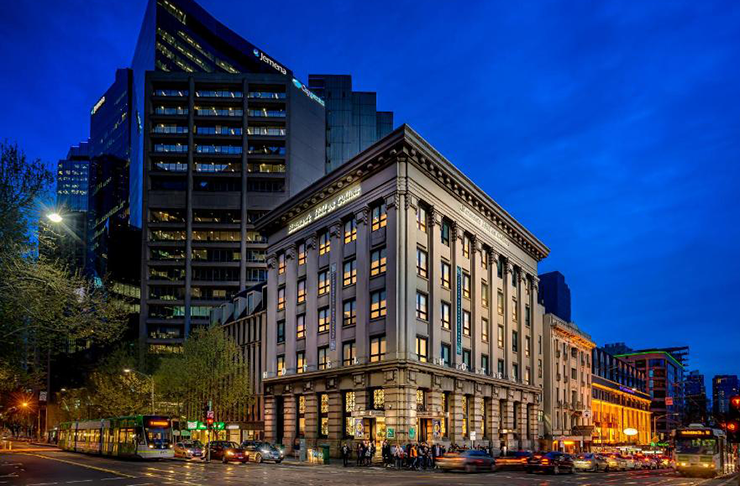 Clarion Suites Gateway
CBD
If you're looking for a family getaway set on the banks of the Yarra River, Clarion Suites Gateway is everything you could hope for. The two bedroom and penthouse suites were perfectly designed for hosting a family. Nothing says kid-friendly like a heated indoor swimming pool that the whole family can relax in after a day of exploring the concrete jungle that is Melbourne.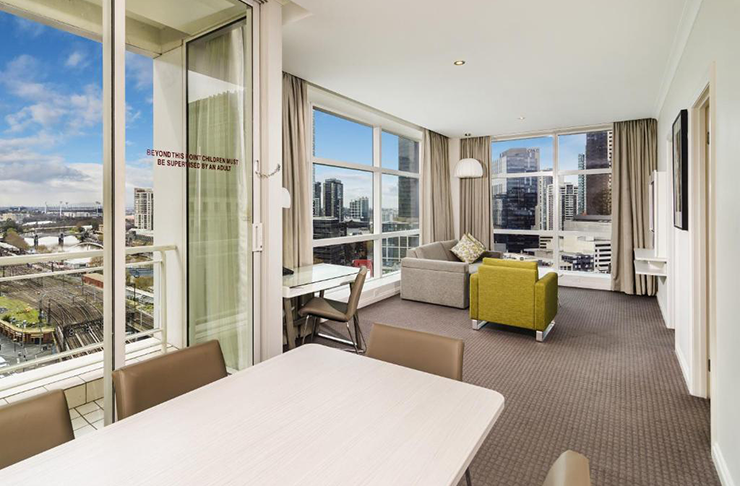 Grand Hotel Melbourne
CBD
The Grand Hotel Melbourne both promises and delivers on a city escape that is luxurious and classic. Its regal facade is a city architectural gem while its rooms are fitted out with all the practical necessities your family could need. The classic two bedroom apartment and executive two-bedroom apartment are some of the most kid-friendly accommodation in Melbourne—there's also a kids pool, a true win for the whole family.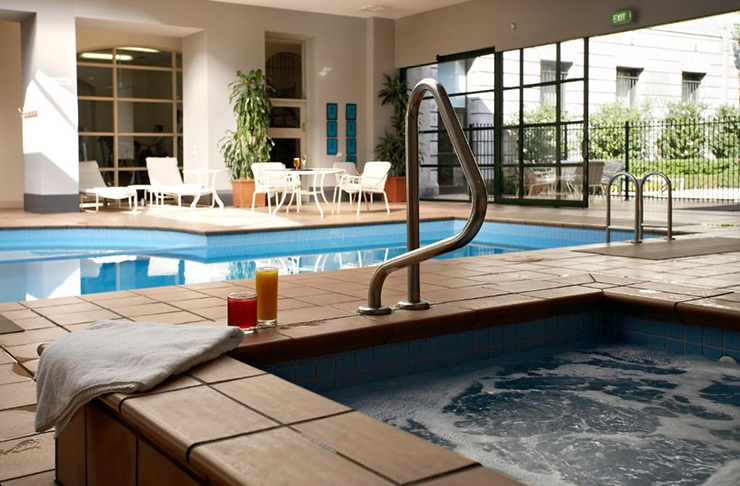 Ovolo Laneways
CBD
This accommodation recommendation is for the art admires, shopping addicts, sports fans and restaurant fiends. Ovolo Laneways lives in the heart of Melbourne CBD so whatever the family's motivation for visiting the city you won't be more than a quick tram ride away from it. Not only is the Ovolo kid-friendly, it's also dog-friendly so you can bring along the whole family to this iconic Melbourne hotel.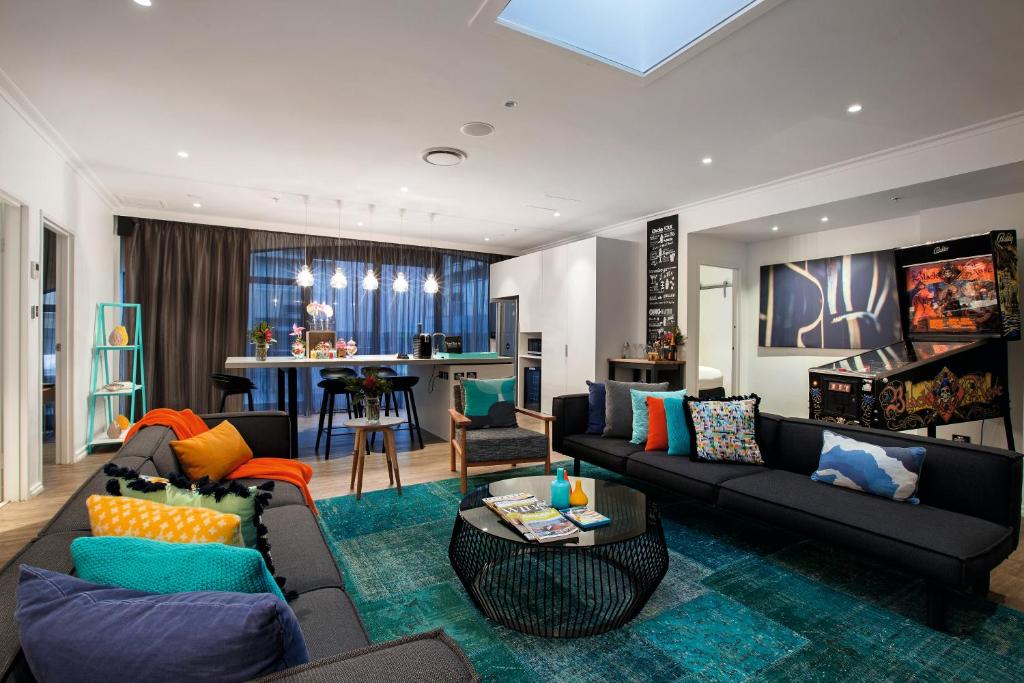 The Olsen Hotel
SOUTH YARRA
The Olsen Hotel, named after infamous artist John Olsen, is for the family in search of good culture. There are artworks scattered around the hotel by Olsen himself that you can both admire and purchase. The Olsen Hotel's doorstep sits on Chapel Street, Melbourne's iconic foodie hub. Here the whole family can stay in the two-bedroom deluxe balcony suite for one night or one month.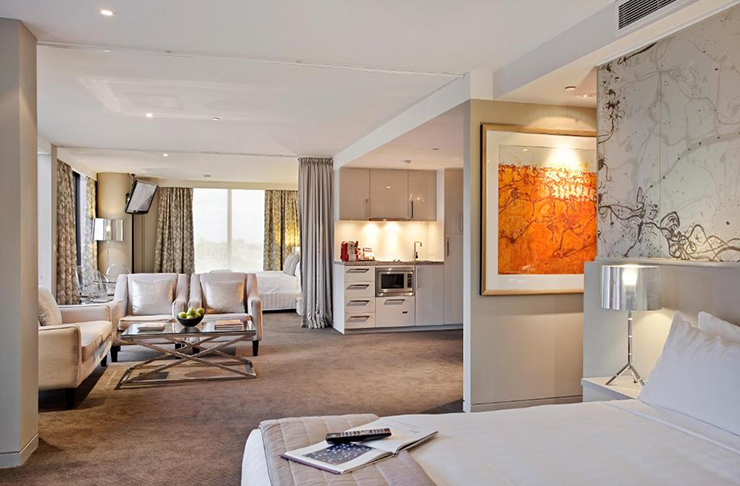 Quay West Suites
SOUTHBANK
The apartment-style hotel is set amongst Melbourne's cosmopolitan setting on the Southbank promenade. The Quay West Suites offers one, two and three bedroom suites overlooking the Yarra River. If you're looking for kid-friendly accommodation in Melbourne it's hard to look past Quay West Suites serviced rooms that also fitted out with a fully equipped Kitchen. Here you can choose to dine in or out.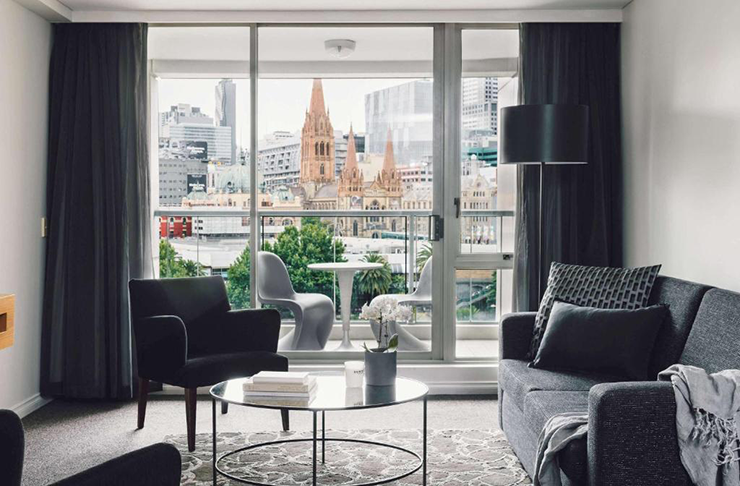 Keen for a dinner out on the town with the little ones? Check out the best kid-friendly restaurants in Melbourne
here
.
Image credit: booking.com