Otōto, meaning 'little brother' in Japanese, is the contemporary subterranean bar underneath its literal big sibling Akaiito. The new Flinders Lane venue from the team behind Akaiito is ready to bring an informal approach to Melbourne CBD dining with a casual Izakaya-style bar.
The bar which used to be a colonial-era bank vault seats up to 60 guests inside its exposed bluestone walls. The sleek and moody interior was designed by Hirsch Bedner to incorporate the heritage iron gating, large restored wooden columns and original ceiling beams. There is a sculptural red thread of fate that winds between Otōto and Akaiito to symbolise a destined soulmate connection. The location's heritage structure and cultural symbol of destiny are then tied together with contemporary furnishings like vintage posters and lantern lights.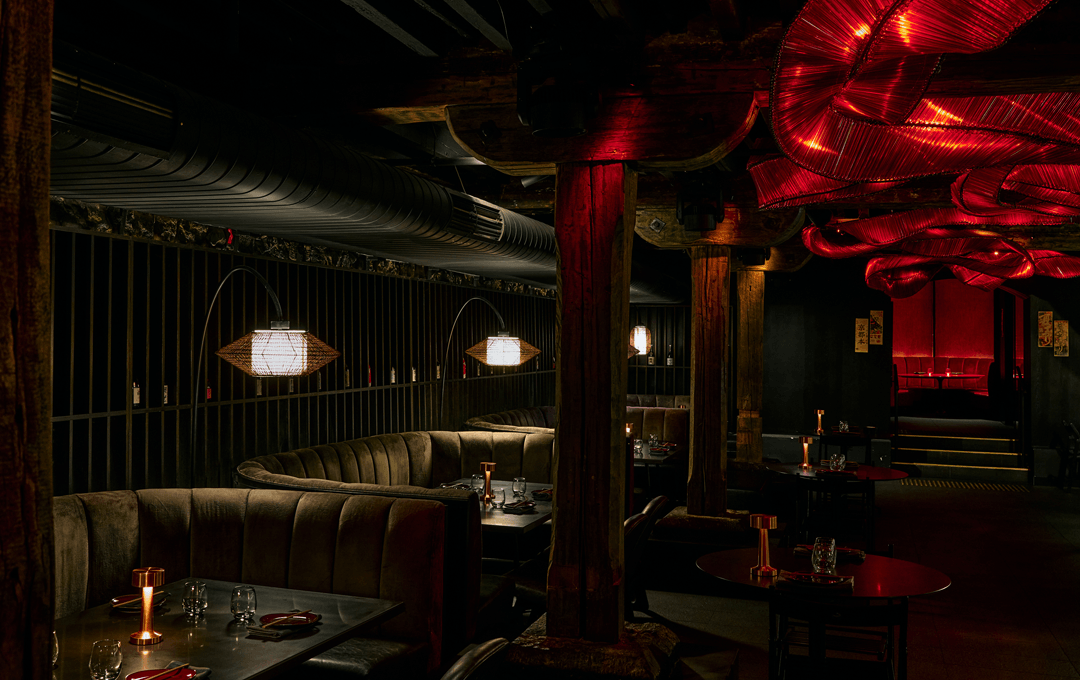 Sustainability is at the heart of this boozy endeavour with everything in the bar being repurposed to limit waste. Anything that goes unused will be handed back to the kitchen and be integrated into dishes. They'll also be enlisting ecoSPIRITs to reduce the bar's consumption of single-use bottles. Bartender Lionel Ong from GoGo Bar leads this focus on limiting waste production alongside consultant George Leung from Maha.
Otōto will be slinging bespoke Asian inspired cocktails including their signature Nori martini and a sparkling sake-based spritz with butter fat-washed gin. You can also expect Chinese tea-infused craft cocktails complemented with floral notes and aromas. Otōto serves wine by both the glass and bottle with an extensive list featuring local and international varietals—they're also stocked up on craft beers, sake and Japanese whisky.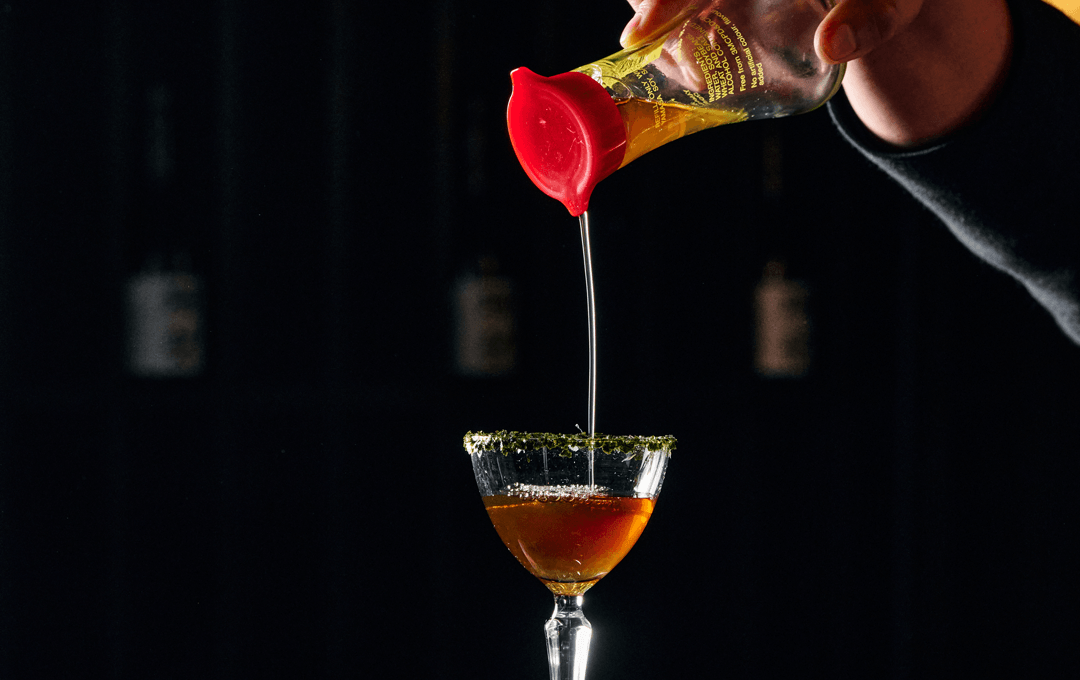 The menu designed by head chef Winston Zhang compliments the relaxed vibe of the underground bar, featuring countless grazing plates and snack foods to accompany the drinks. The award-winning chef is ready to bring his keen sensibility for unique flavour profiles to a more casual dining experience.
Expect plates infused with concepts and ingredients rooted in the culinary practices and flavours of China, Korea, Malaysia and Japan, take the mussel Escabeche (fried) with wagyu bresaola, pickled jalapeno and toast which is undoubtedly a standout. Then move on to the cured salmon with apple dust, finger lime, Iikura and shiso vinaigrette. You can order from a range of small bites or commit to the full Otōto experience with their 'Feed Me' offering. To book a spot at Otōto's black stone-topped bar or ruby red private dining table, head over here.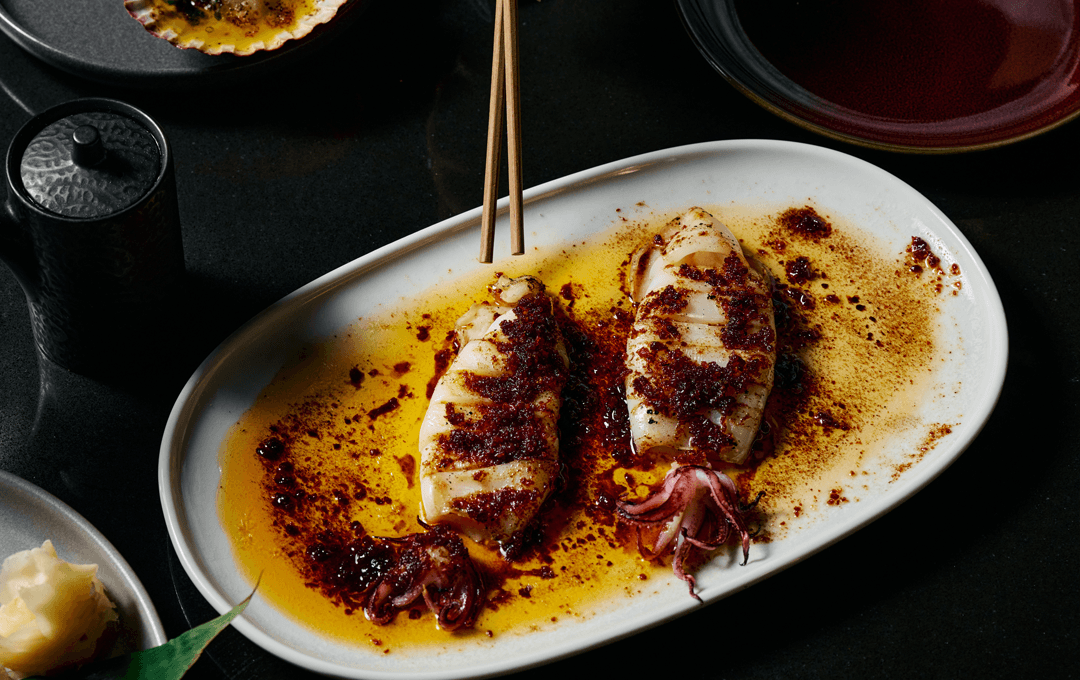 Check out the best Japanese restaurants in Melbourne here.
Image credit: Pete Dillon (Otōto)