Few things in life feel better than a crisp glass of vino on a hot summer's day. Whether you're celebrating with your mates at a local bar, treating yourself to a night in at home or letting loose at a festival, more often than not, they're accompanied by a tipple or two. But if Dry July feels too far away, you want to embrace Feb Fast or are simply looking for 2023 to be a bit less boozy, we've got you! And no, you don't have to go cold turkey (if you don't want to).
We've teamed up with the legends at Paradox Wines to reveal six ways to cut back on the booze—while maintaining a social life. Take note.
Opt For Low Or No-Alc Drinks
Ok, so the above might sound like a no-brainer, but low or non-alcoholic drinks have seriously improved in recent years—and are fast becoming people's preferred tipple. If you're heading to a house party, going for a boozy picnic with friends or just want to have a night in with your significant other, it's never been easier to pop a bottle of low or non-alcoholic booze in your bag. We guarantee you won't even notice the difference—except that you'll feel refreshed AF the next day. Not sure where to start? Give Paradox Wines a try. Lighter in alcohol but not in flavour, its crisp rosé is full of fresh lychees and its dry prosecco hits the spot when you're craving something bubbly. Prefer a bold red? Its shiraz will become a staple on your bar cart once you try it. And at just 9% alcohol for the whole bottle, you can afford to sip this one midweek over a bowl of pasta. If you want to go zero alcohol, Paradox also has a booze-free range including pinot grigio, sauvignon blanc (a summer staple, if you ask us), grenache and pinot noir.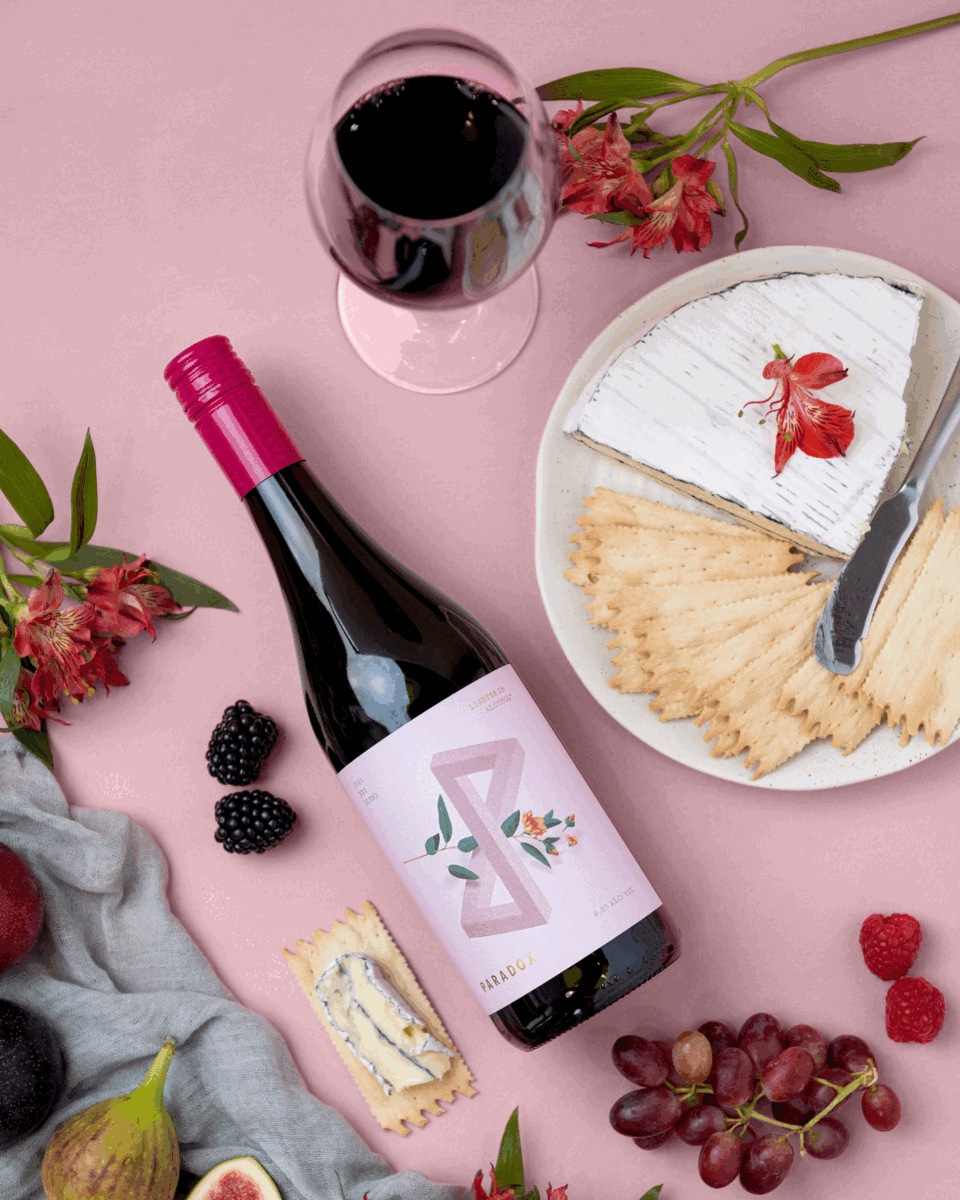 Schedule Morning Activities On The Weekends
If you're well and truly over the dusty Saturday morning pilgrimage to the golden arches, then it's time to start filling your weekend with more wholesome activities. If you know you're going out for dinner on Saturday night and it has the potential to get extra boozy, book an early yoga class at your favourite studio the next morning so you're less likely to 'go hard' at dinner. No one wants to be sweating cocktails while in downward dog. Need something more convincing? Invite your sibling, best mate or mum to join you for a hike or a morning beach swim. You're way less likely to cancel plans if someone else is relying on you.
Sign Up To A Class To Ditch Mid-Week Blowouts
You're never too old to take up a new hobby or learn a new skill. So why not make it a goal for 2023 to swap midweek boozy catch-ups for a class? If you to be more creative, why not take up pottery lessons or sewing? Enrol in salsa dancing, swimming lessons (aqua aerobics is actually a serious vibe for low-impact exercise) or bring on the nostalgia of your school years by joining the local netball or touch footy team. Socialising and exercise? That's a big tick from us. Or, if you, like us, are planning on heading overseas this year, challenge yourself to learn the local lingo with a midweek foreign language lesson. Your local university, Tafe and community hall will prove to be a treasure trove of classes—many of which are super cheap or free. And if you're worried about missing out on quality catch-ups with your mates, invite your travel buddy to head along with you.
Tell Your Crew
While a less boozy 2023 sounds pretty appealing, we know it's easier said than done. And when you're at your favourite wine bar with your crew on a sunny Saturday afternoon, it can be so hard to say no to one more bevvy—especially when everyone else is having another round. The best way to stop people from encouraging you to booze more? Tell them! True mates will support your wishes to drink less, and you might even inspire them to go on the journey with you. Bring a bottle of Paradox Wines with you to your next catch-up and see if they can even notice the difference. Our money is on 'not'.
Reward Yourself With A Little Treat
One of the downsides of a big night out on the booze—aside from a sore head—is your bank balance. While round after round of negronis sounds good in the moment, before you know it, your bank balance will have taken a serious hit. While you're cutting back on alcohol, put aside (either in your banking app or go old school with a money jar) the amount of money you're saving. At the end of the month, tally it up and spend it on something that makes you feel good like a massage at a fancy spa or the kicks you've been lusting over. Or, combine a few months of booze savings and go away for the weekend. Trust us, those 'treat me moments' feel so much better than a hangover.
Be Realistic
By no means do you have to go cold turkey with booze in 2023. Especially if you're someone who has long enjoyed a glass of wine with your workmates on a Friday arvo, or a long boozy lunch with your best pals. Instead, look at your week and try to pinpoint events, or situations, where you could cut back rather than remove entirely from your life. For example, if you're popping into your mum's for a midweek dinner and she offers you wine, opt for refreshing kombucha. Or, instead of having a whole bottle at after-work drinks, limit yourself to two glasses. Trust us, if you put unrealistic expectations on yourself, you're unlikely to make this a long-term thing. It's not about punishing yourself, just making small changes that will benefit you—from your health to your bank balance—in the long run.
Editor's note: this article was produced in partnership with Paradox Wines. Thank you for supporting the partners who make Urban List possible. To read our editorial policy, click here.
Images: Top: Urban List. In-article: supplied.