Sydney's legendary Mardi Gras is back in 2022, beckoning Brisbanites south for an unforgettable few weeks of partying in the name of love.
This year's theme is 'United We Shine", celebrating togetherness after years spent more isolated than we'd like thanks to the not-so-fabulous 'Rona, as well as the ongoing push for inclusivity in our communities. In other words, it's a damn good cause to celebrate. What are you waiting for? Grab your eco-friendly glitter, put on those platforms, and book in your Sydney trip for Mardi Gras, stat.
Mardi Gras Parades And Festivals
Oxtravaganza
Darlinghurst and Kings Cross | Thursday 17 February–Sunday 6 March
The official Mardi Gras Parade may have moved from Oxford Street to the SCG, but that doesn't mean the iconic suburbs of Darlinghurst and Kings Cross are celebrating any less. Oxtravaganza, a two-week festival of all things LGBTQIA+, is back for its sixth year—and it's planning one helluva party.
Over 100 local businesses in the area have banded together to celebrate—be it with bottomless brunches, cabaret shows, or cocktails in cosy bars. And that's just the tip of the iceberg, with live music, exhibitions, and on-street shows set to descend on the 'Glittering Mile' suburb, plus retail offerings galore. So, grab some lube-flavoured ice cream, catch an exhibition, watch a drag queen dazzle a crowd, and support the local community. Sounds like fun? Head over here for the full lineup of events.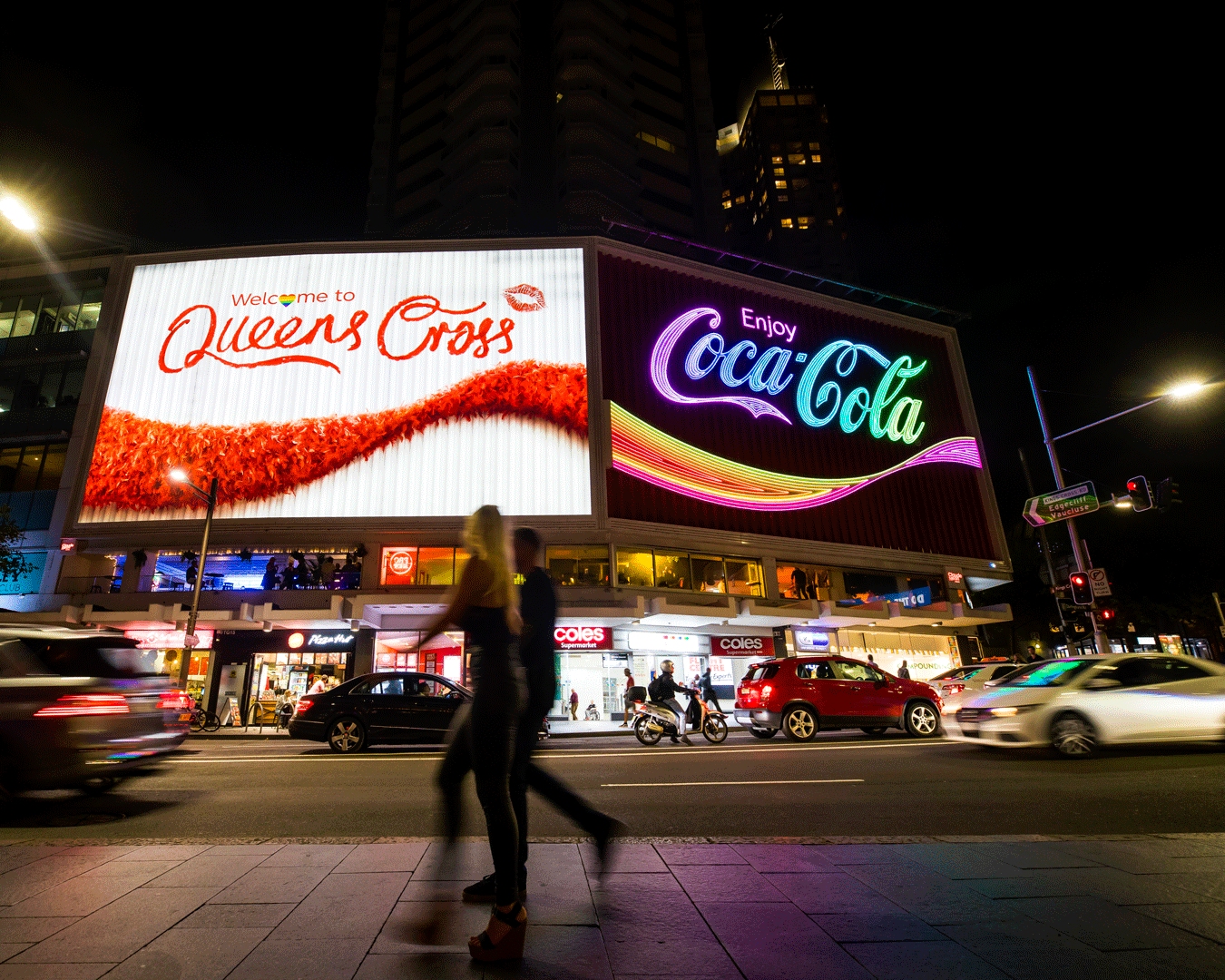 Fair Day
Victoria Park | Saturday 20 February, 10am–9pm
If you're looking for an all-ages event this Mardi Gras, look no further than Fair Day. The annual extravaganza kicks off the two-week celebrations with food, markets, comedy, dance, and live music in the lush grounds of Victoria Park. Plus, it's dog-friendly which is a huge win.
This year, the event is going extra camp with themed spaces for ultimate festival vibes, and it's got a big lineup of live acts. Whether you're keen for a sunny picnic, a bit of shopping at the community stalls, or kicking back to live tunes, Fair Day has something for all walks of life. Best of all, it's free to attend. For more event info, head here.
Mardi Gras Parade
Sydney Cricket Ground | Saturday 5 March, from 6pm
Alas, this year the official Mardi Gras Parade will be held at the SCG again thanks to COVID. If, in the past, you found yourself staring at the backs of heads unable to see the glittering parade, then perhaps the move is a blessing. With the Sydney Gay and Lesbian Mardi Gras Parade celebrating its 44th year, it's an event you won't want to miss—no matter the location. Expect the parade to fulfil its legacy of celebration, expression, and protest. This year, there'll be over 6500 marchers and more than 160 glittering floats, including the Dykes on Bikes and First Nations floats. On the live music front, it's teed up some big-hitters—namely the legendary Vanessa Amorosi and Savage Garden frontman Darren Hayes. It's bound to be an unforgettable night. Interested? Snag your tickets here.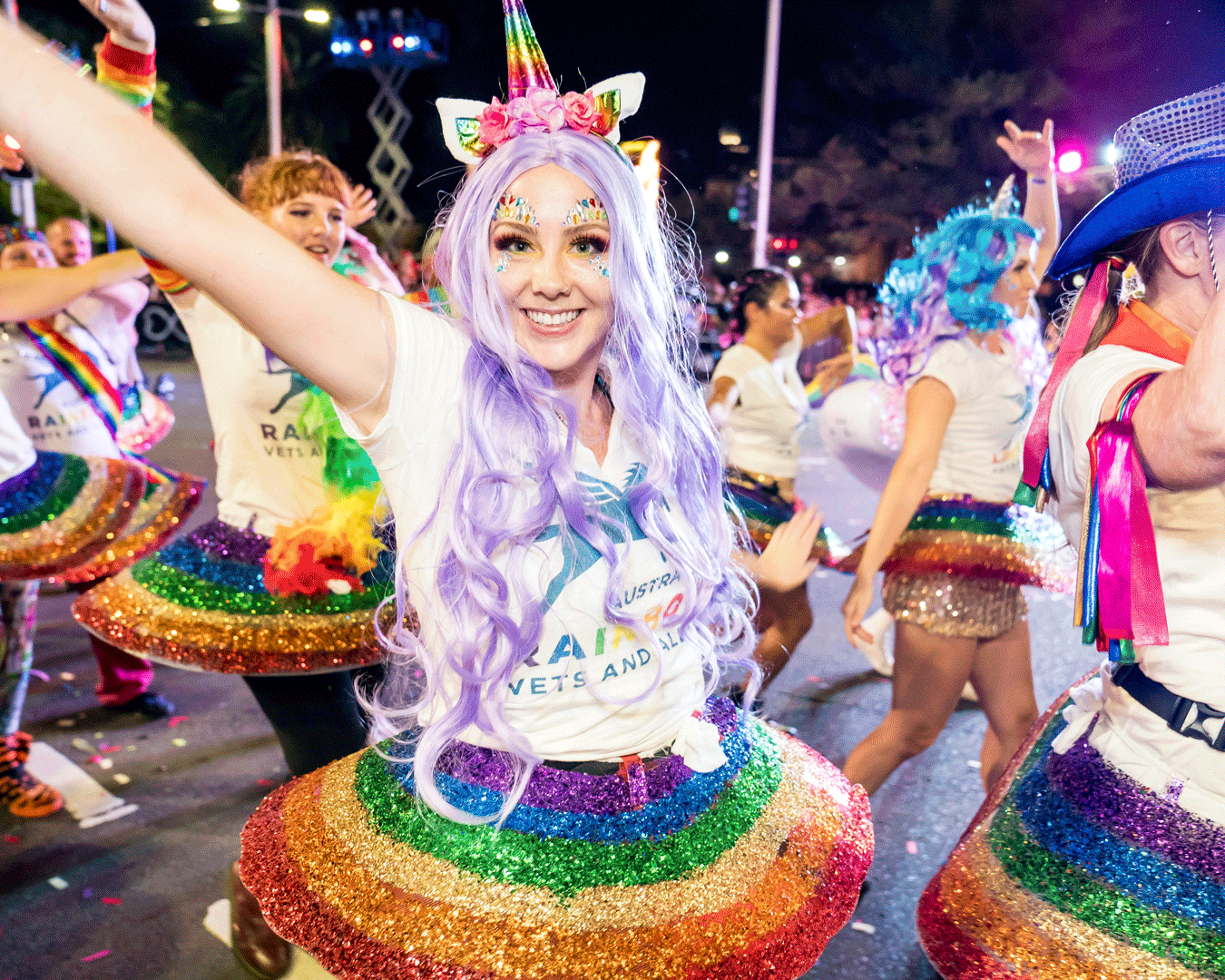 Mardi Gras Parties
SCENES Mardi Gras Weekend
Civic Underground | Friday 4 March, from 10pm
Following a prolonged break due to NSW Health restrictions, Civic Underground's party series, SCENES, is making a comeback this Mardi Gras weekend with a wicked lineup. Kicking off at 10pm, the party is hosting Mitch Fowler and Shacklo, who'll be serving a heap of dance tracks to commence the weekend celebrations. Just walking distance from Oxford Street, Civic is the prime location to start (or finish) your Friday night. Tickets cost just under $25 and can be bought over here. Just make sure to grab yours before they sell out.
Vic On The Pardi Gras
Vic On The Park | Saturday 5 March, from 2pm
If you aren't grabbing tickets to this year's official Parade at the SCG, opt for a Mardi Gras party that's bound to be equally fabulous. Opening its doors at 2pm, the beloved Inner West pub promises great tunes, go-go dancers, and a live outdoor broadcast of the Parade. Plus, it's all being hosted by the Dollar Bin Darlings. What's better? Unlike the Mardi Gras parade, you won't have to leave after the show. In fact, The Vic has lined up live music to kick off at 9.30pm, followed by DJs spinning tracks from 11.30pm onwards. Head here for more info and to snap up your tickets.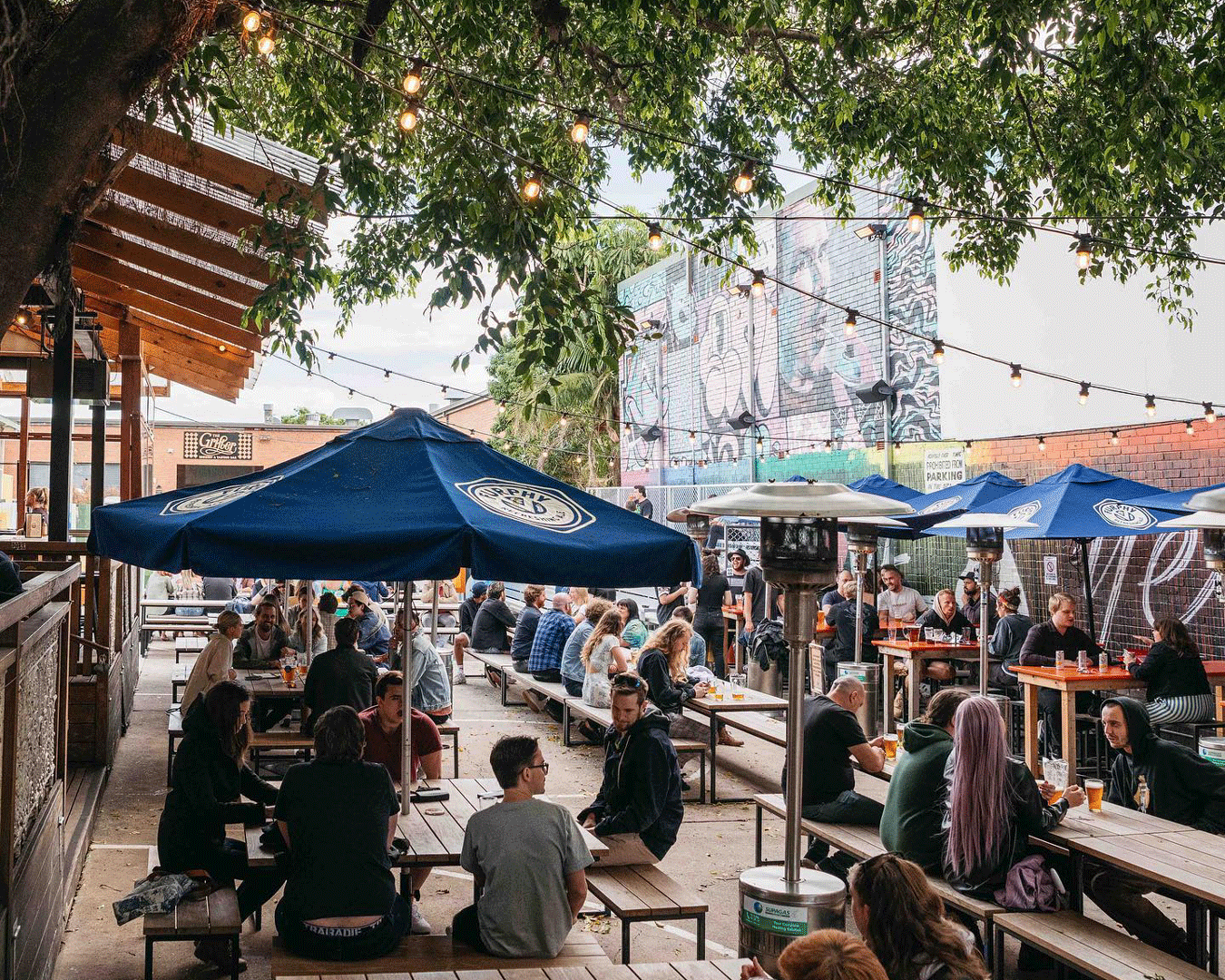 FINALE Mardi Gras Closing Party
Home The Venue | Sunday 6 March, 9pm–9am
We all know that the best way to escape a hangover is to just keep on going, right?!? Celebrating the final day of the Mardi Gras celebrations, Home The Venue is going all out with a FINALE party. Kicking off at 9pm on Sunday and going hard until 9am the following day, the event promises to see out Mardi Gras with a bang.
World-renowned DJs including Aron, Ben Bakson, Cacá Wernek, and Erik Villar will all be playing, alongside RuPaul's Drag Race All Stars season 6 winner, Kylie Sonique Love. Final release tickets are currently on sale, so we recommend you nab yours ASAP over here.
Mardi Gras Food And Drink
POOF DOOF Drag Brunch—Coogee Pav
Coogee Pavilion Rooftop | Saturday 19 February, 11am–3pm
Just when you thought bottomless brunches in Sydney couldn't get any better, beachside establishment Coogee Pavilion has added some fabulous drag. Yes, that's right, the pub is hosting a three-hour beachside brunch featuring beverage packages, snacks, and plenty of fun on its sunny rooftop. The event will be hosted by local queen Marilyn Mootrub, with appearances from RuPaul's Drag Race Down Under stars Coco Jumbo, Sia Tequila, and Danni Issues. What's more? You can catch live music from Vanity & King and a few DJs, so you're guaranteed a good time while overlooking the ocean. Check out the event, then grab your tickets here.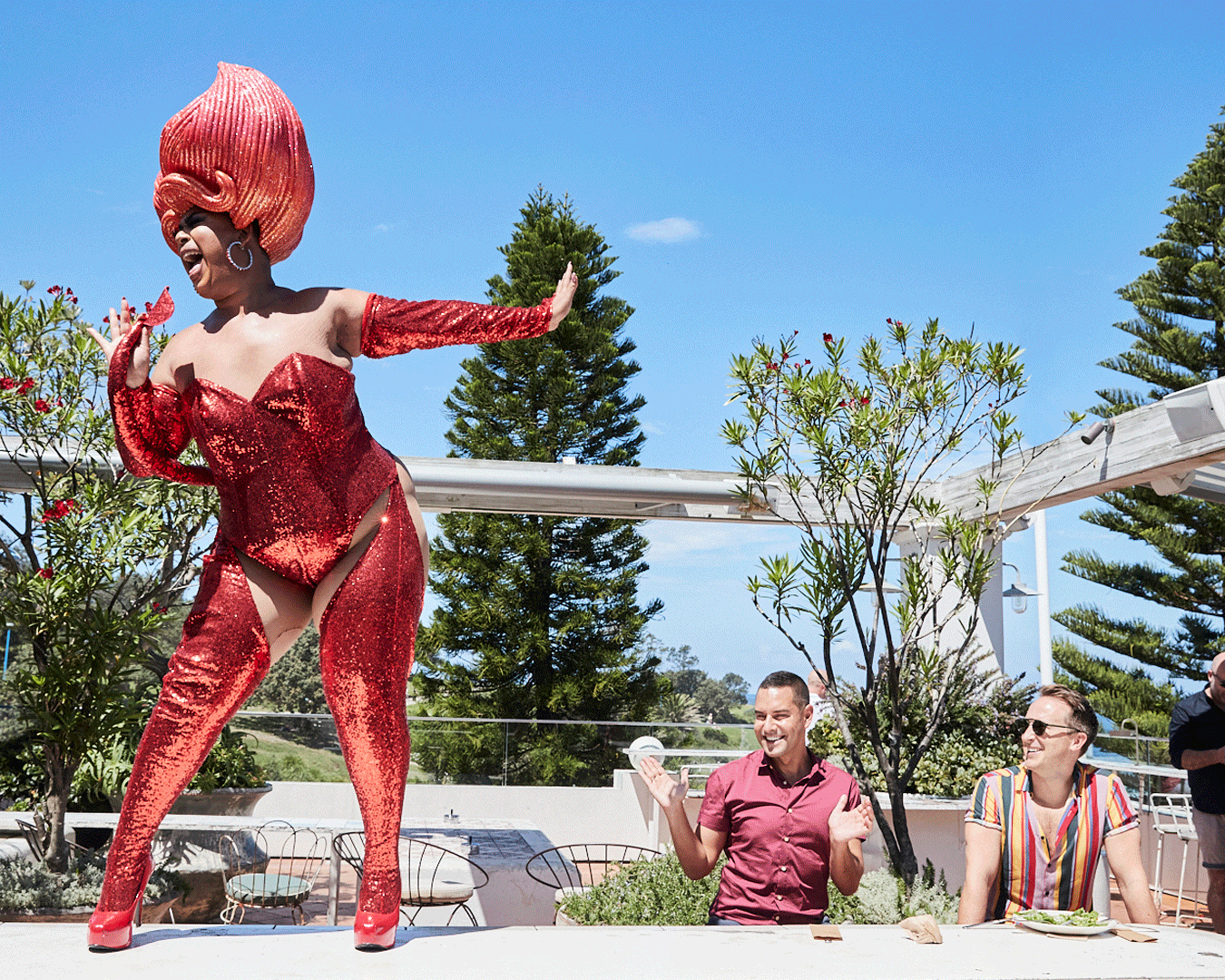 Mardi Gras Camp Cocktail Masterclass
The Winery | Wednesday 23 February, 7pm
When it comes to Mardi Gras, any old brew won't do. After all, it's a time to celebrate big—which means swapping that schooey for OTT cocktails. Thankfully, The Winery is hosting a Camp Cocktail Masterclass to help you spruce up your bevvy skills. Happening for one night only on 23 February, the boozy workshop costs a neat $30 and includes the expertise of a top bartender, and all the ingredients and gear needed to make three super-camp cocktails. Not to mention, you'll be sipping the fruits of your labour as you go, which means the class practically pays for itself. To book, head to the website.
The masterclass isn't the only way the Surry Hills bar is celebrating, either. You can head there any day of the week for a specialty cocktail menu, which features a whopping 13 colourful, fruity and impressive tipples and is available from 18 February–9 March. Or, opt to join its Big Gay Brunch sessions, hosted on Saturdays and Sundays, from 19 February till 6 March.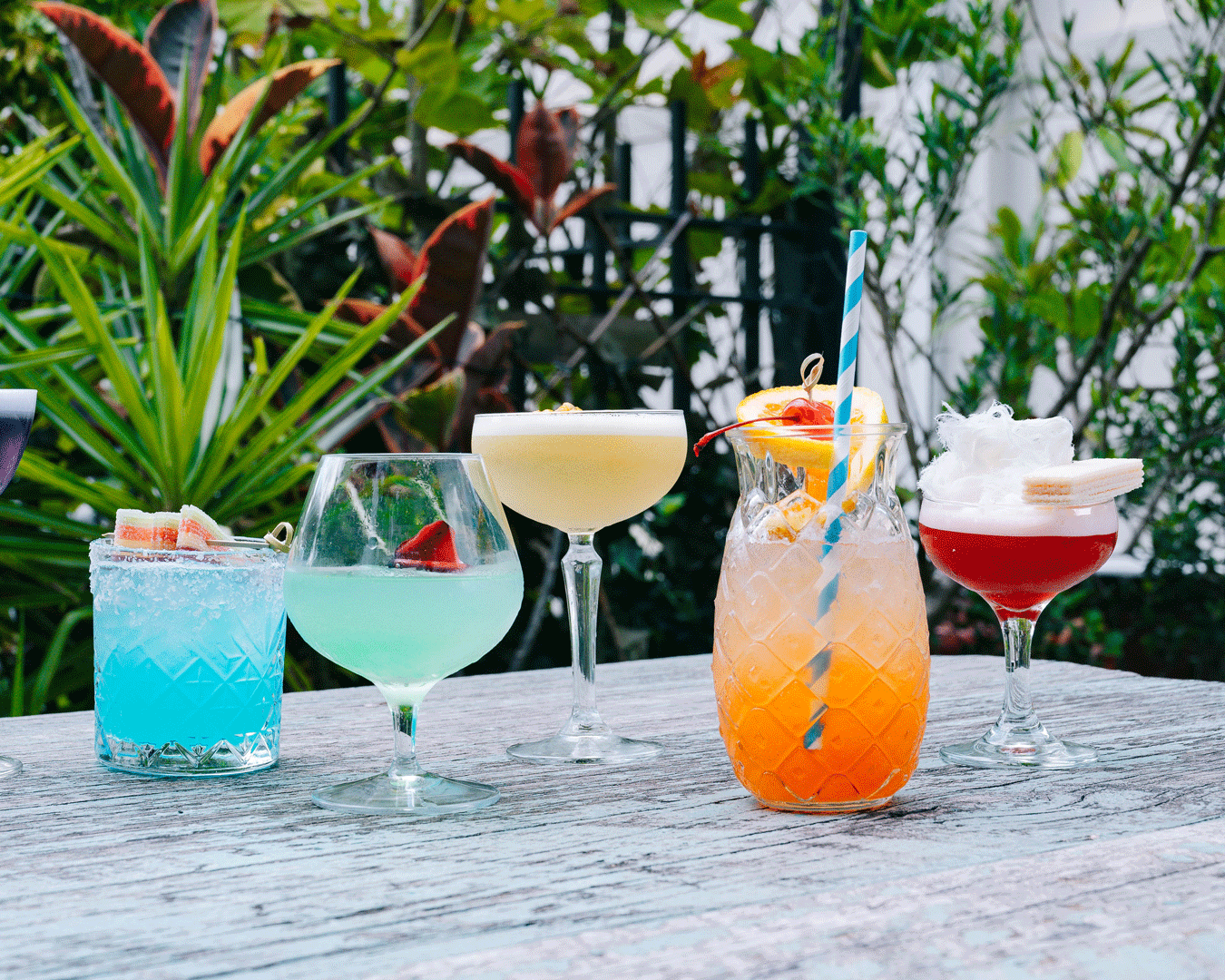 Drag King Bottomless Brunch
Elm Rooftop Bar | Saturdays 26 February–2 April, 11am–1pm
Another drag-fuelled bunch on the agenda is Elm Rooftop's new Drag King Bottomless Brunch series. Starting on 26 February, the boozy (and boujee) feast will be hosted by resident drag king Axl Rod. Never heard of a drag king? Oh, honey. Kings are usually female-identifying performance artists dressed up in masculine drag and personify male gender norms.
Packages start at $129 and include two hours of cuvée and rosé, a heap of food, and some excellent performances. Head over here to make your booking.
POOF DOOF Drag Brunch
Ivy Pool Club | Saturday 5 March, 12pm
Missed out on the Coogee Pav drag brunch? Then you'll want to catch the Poof Doof Mardi Gras one at Ivy, featuring all the works of The Pav and more. Kicking off at 12pm, Ivy Pool Club will be indulging guests with 90 minutes of bottomless mimosas and high tea treats. Of course, what's a drag brunch without a runway installation right in the centre? Lucky for you, Coco Jumbo, Sia Tequila, and Danni Issues are all set to dazzle as you dine. Not that it should be a problem, but you'll need to rally nine other mates for a brunch table booking—or alternatively just come for the show.
Mardi Gras Art, Theatre And Shows
Laugh Out Proud
Enmore Theatre | Friday 25 February, 7.30–9.15pm
For one night only, the campest comedy event of the year is returning to Sydney for some serious laughs. Laugh Out Proud will be showcasing fan favourites, funny faithfuls and rising stars within the LGBTQIA+ community. For $60, you'll catch side-splitting acts from comedians such as Mel Buttle, Scout Boxall, and Charlie Lewin—with even more to be announced. Laugh Out Proud was a sell-out event in 2020 and 2021, so we doubt this year will be any different. To book tickets, head over here.
Mardi Gras Dog Show
The Beresford | Sunday 27 February, 11am–2pm
It's time to grab the collar and leash, this Mardi Gras event is for fabulous fur babies. Kicking off at 11am on Saturday 27 February, The Beresford's much-loved Dog Show is the cutest event on the bill, promising pooch parades and doggie treats galore. The pub's lush courtyard will become home to fur-friendly market stalls in the morning, followed by free photo booth shoots and the always-adorable beauty pageant in the afternoon. There'll even be prizes for best dressed, best lookalike, and best rescue. The Beresford Dog Show is allowing walk-ins, or you can book a table to secure your spot.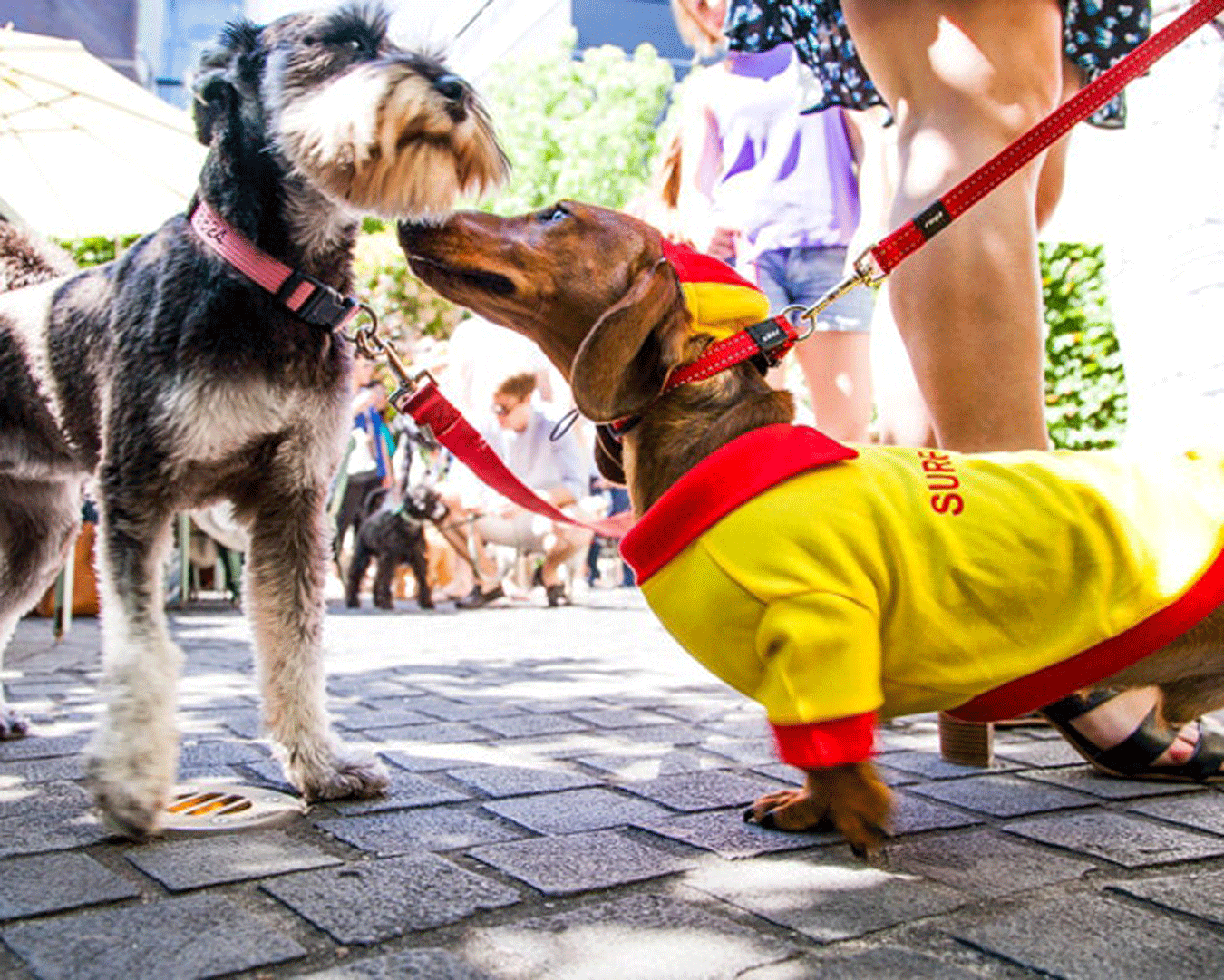 Mardi Gras x AGNSW Queer Art After Hours
The Art Gallery of NSW | Wednesday 2 March, from 5pm
Keen to get cultured? Then head over to the Art Gallery of NSW for an after-hours showcase of colourful queer artistry on 2 March. You'll be able to catch some seriously talented performance artists, plus installations, stories, live tunes, and gallery tours—all centred around this year's Sydney Gay and Lesbian Mardi Gras theme, 'United We Shine'. You'll witness some incredible art that you might not ordinarily come across, plus get to explore the gallery after dark. Oh, and it's completely free to attend. For more info, head to the website.
For more ways to rock the rainbow on your trip to Sydney, check out Sydney's permanent rainbow path or our fave drag shows.
Image credit: Merivale, Destination NSW, Jeffrey Feng via Destination NSW, Vic On The Park, The Winery