Whether it be a dish, a drink or bar, Melbourne's hype machine has a peculiar way of attaching itself to something and propelling it into popularity, which is exactly what's happened with Brunswick East's wine haunt and vinyl temple, Waxflower.
There are (several) solid reasons why this spot is in the spotlight, and the first is the European influence it's bringing to Melbourne's hospitality culture. Much of the wine list is local, but the way you explore it draws inspiration from all-arvo vino cafes which transition into bars as the sun goes down; start with a glass mid-afternoon, then dip into the share plates and pair with a bottle after a few hours.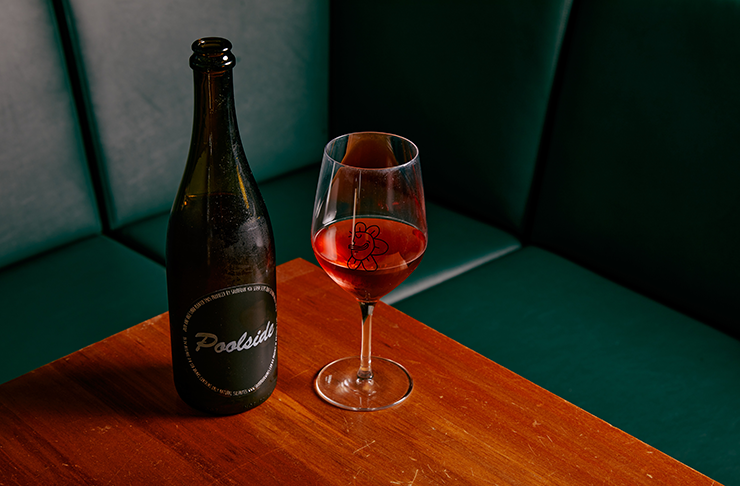 It's a lengthy, social affair, and one that puts emphasis on the quality of the produce—whether that be food or bev. You'll spot that both in the drops on offer being predominantly minimal intervention with the likes of Shobbrook's chilled shiraz known as 'Poolside', while the oft-rotating food menu features a collection of communal plates that could easily build out a meal that sits within the realm of the city's culinary elite.
Get started with the chargrilled octopus, their take on the burrata, the skewered wagyu and ask head chef Damon McIvor (Sun Moth, Fitzroy Town Hall) who their oyster supplier is because they're truly a level above.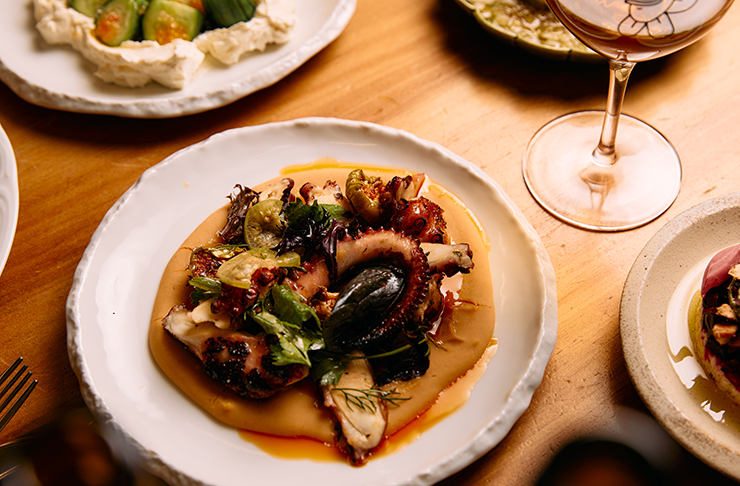 The second is Waxflower's nod to the record bars you'd likely find in Tokyo or smattered around LA and Brooklyn, along with a few venues pioneering the concept in London. The music played during their monthly DJ programming, everything from funk to hip-hop to neo-soul, is as intricately curated as the sound design. You wouldn't know it looking at the walls, but a lot of thought has gone into the acoustics—there are layers of batts, followed by air pockets which are covered off with a pulped wood wool. It might sound like jargon, but what that means is you can hear everyone at the table regardless of if the volume's at a subtle hum or notched up to 10.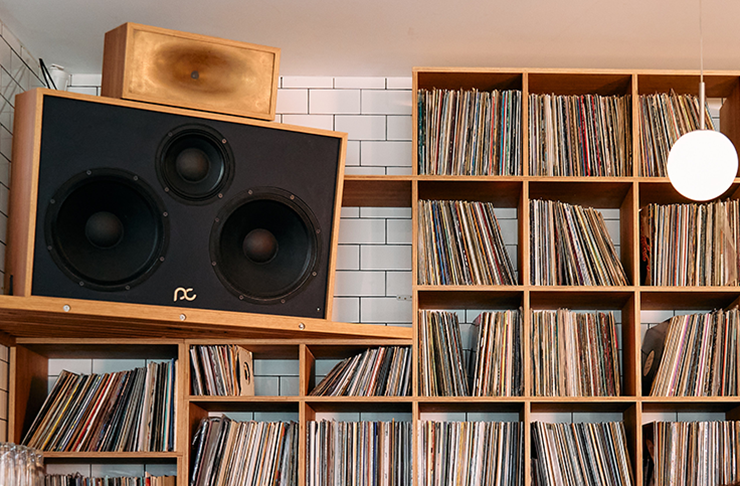 The locale itself is light, airy and considered, and simply somewhere you want to be in. Its origins hark back to the 1890s rumours suggest it was a cinema for a few odd decades and the pews that founders David Byrne, Marek Polgar, Luke Mutton and Jimmy Pham found out the back indicate it may have been a place of worship, it was also workwear brand Hard Yakka's founding factory in the 1930s—since moving in, the trio has pulled in the best parts of their inspiration from Japan, London, Europe and The States while not forgetting several Melbourne sensibilities in the decor.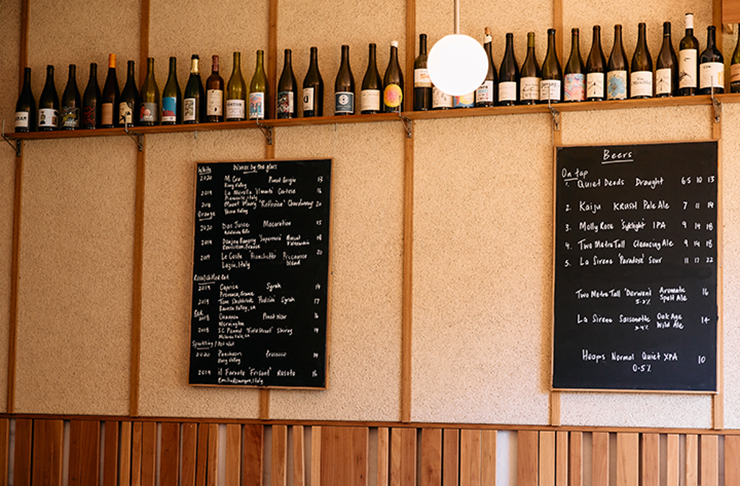 The building, as you would have guessed, has some size to it. Waxflower is currently operating from the front half, though there are loose plans to extend into the back factory, atrium, theatre or church with a second sound bar.
In the meantime, you can find Waxflower—and Melbourne's new standard in drinking and dining—at 153 Weston Street in Brunswick.
Plenty more happening in Melbourne's hospitality scene. Check in on the latest here.
Image credit: Annika Kafcaloudis