Whether you're #shreddingforsummer, looking for the hottest new workout trend, or are a weekend warrior needing a new challenge, you're in luck, because Auckland is home to some of the best indoor and outdoor places to get fit and have fun at the same time. It doesn't matter if you're a fan of group classes, love team sports, or use exercise as your "me" time, we've found the coolest ways to work out—no matter your goals.
So, chuck on your gear, turn up the beats, and get ready to move your bod!
Take A Hike
One advantage of living in Auckland is all the amazing outdoor spots just begging to be hiked. In the CBD? Wake up early and hike to the top of Mt Eden for a sunrise view that will put a spring in your step for the rest of the day. If you're out East then there's no going past the Tamaki Drive route with its stunning views of Mission Bay. Need a weekend adventure? Take the ferry over to Rangitoto and walk up to the summit to experience the best panoramic view of Auckland. Our best urban walks in Auckland has you covered.
Get Bendy
Yoga has blown up in Auckland over the last few years and it doesn't seem to be slowing down any time soon. Whether you're after some time out to breathe and relax, a good stretch to release tight muscles, or a way to lengthen and lean up, there's a studio for you. Hot yoga has a way of making you feel clean from inside out and will get you workin' up a sweat in no time, so check out our favourite hot yoga studios here. For those needing a more zen experience, Auckland has yoga studios covering everything from hatha, to yin and ashtanga, and even kundalini, make your choice from one of Auckland's best yoga studios.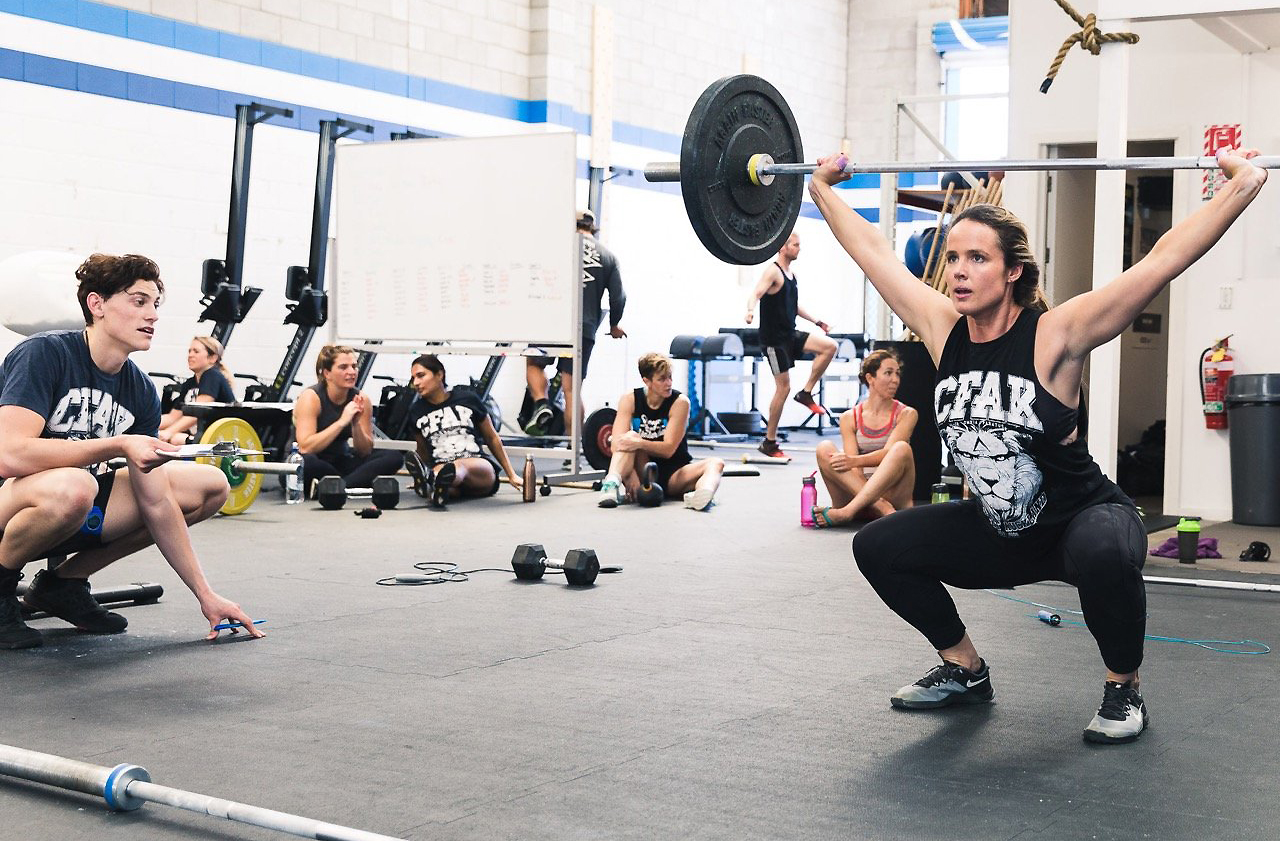 Pump It Up
Crossfit style workouts have taken over the city, so if you're looking for a heart pumping high intensity workout full of functional movement then this is your jam. If you don't know the difference between a WOD and an AMRAP, or what on earth a "muscle up" is, then fret not—there's plenty of beginners classes popping up such as at CrossFit Auckland and AndFit. You can read about our experience trialing a class here.
Aerial Silk
This is a core conditioning and strengthening way to exercise (and break a sweat) while being suspended in the air via two pieces of fabric. There's a lot of twisting, hanging and climbing involved so it's not for the faint-hearted.
Box It Out
The perfect mix of cardio and high intensity strength, chucking on a pair of gloves has surprising benefits for your physical and mental health. Plus, what better way to release all that pent up tension right? New studio Studio Box is bringing boutique HIIT style boxing to New Zealand, while Boxing Central sticks to the classics done well. So glove up, there's nothing that'll make you feel more badass than punching a heavy bag for an hour.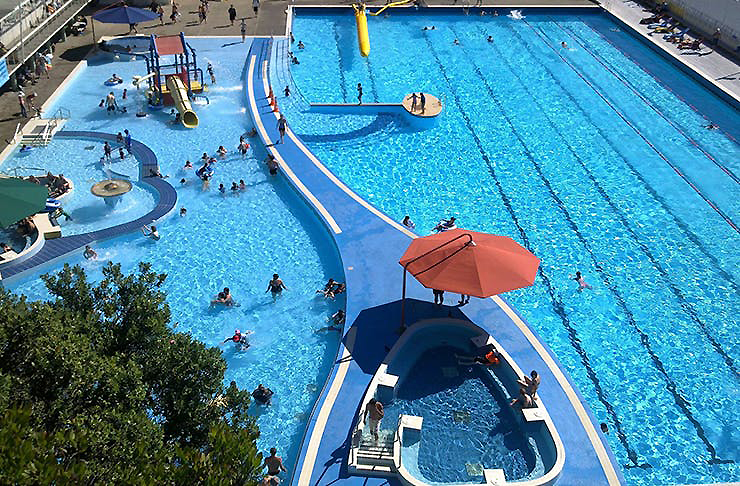 Dive In
Swimming is such an underrated form of fitness, but try swimming a few back to back laps and it's easy to see how it works out every part of your body. Lucky for us, Auckland has some pretty sweet spots to brush up on those butterfly kicks. So grab your swimmers, take the whole crew to the Parnell Baths, head to Newmarket to do a couple of laps at the Olympic Pools, or check out one of the many swimming spots dotted around the city.
Run This Town
Sometimes you just can't go past a classic, and in the workout world, that has to be running. A great way to get fit, explore new places, and clear your mind, there's nothing quite like hitting the pavement. If you're a solo runner, check out our favourite routes here. If you prefer a bit more of a social vibe, then we have good news, there's heaps of run clubs popping up around the city. The team at Lululemon lace up every Wednesday evening for a quick city jog which you can join in on here. For a longer route, Adidas has set up a run club with pacers for every fitness level kicking off in Britomart every Tuesday.
Take It To The Park
Not just home to the museum, Auckland's Domain is a hub of exercise opportunities. Take a relaxing stroll through one of the pathway loops, hit the pavement for an after work jog, or grab some mates and play some social sport. With everything from soccer and cricket, to hockey and rugby, you can get fit year round. There's even some outdoor bootcamps to take things up another level.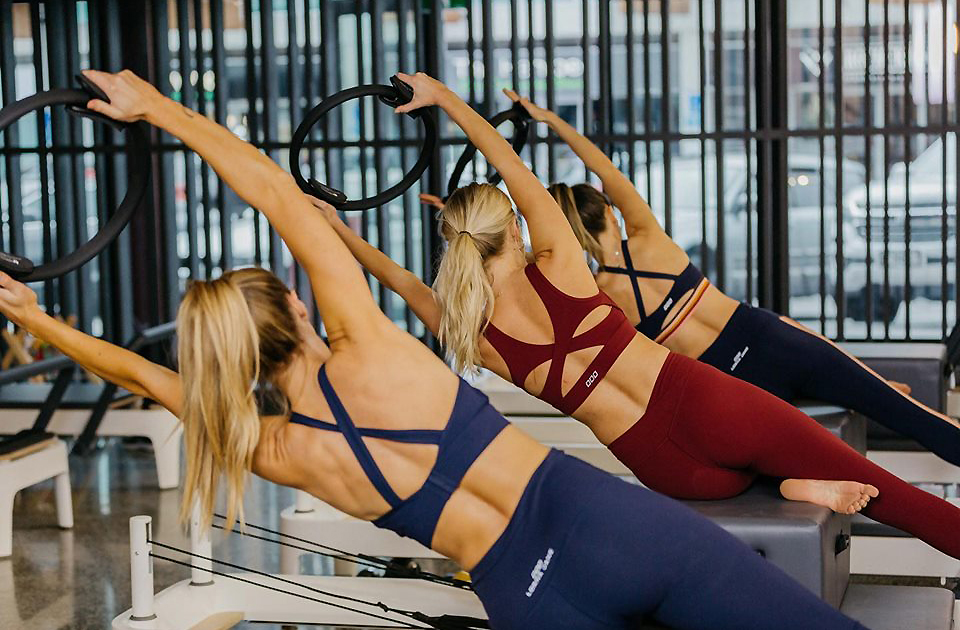 (Re)form Those Muscles
Forget your regular old pilates, because Reformer is taking over and your abs will thank you for it. The workout may take place on a machine that looks like a bed, but this will feel like anything but rest. Reformer uses weighted springs and a moving platform to add some killer resistance to your pilates routine—targeting those oh-so-hard to tone abs. We recommend checking out Kcöre Pilates for everything from beginner to advanced classes, or Reform Fitness for a more cardio based workout.
Dance Off
So you think you can shake your booty better than Beyoncé? Well, it's time to hone those skills and really perfect your twerk. Grab your booty shorts and a pair of killer heels, and join the ladies at Ok Now Ladies for a dance class like no other. Just think about how good it'll feel to bust out a fully choreographed dance sequence next time you hit the club.
Ride The City
We don't know if you know, but Auckland City has a bike path. Correction—a beautiful, bright pink bike path which is just begging to be cycled along. Even better, come night time, there's interactive string lights running along the route, making that after work commute a little less dull. So, grab your helmet, hop on ya bike, and take a ride through our beautiful city.
Prefer to buddy up? Check out Auckland's best group fitness classes.
Image credit: Kcore Pilates, Crossfit Auckland, Parnell Baths, Unsplash