There's a lot to love about Ponsonby. Top-notch boutiques and eateries as well as a constant parade of pocket-sized pups make this inner-city suburb truly one of a kind.
In case you needed to conjure up another excuse to visit Ponsonby anytime soon—you'll be thrilled to know that the Eat Drink Love Ponsonby festival (EDLP) is back for another year.
For the entire month of May, this epic event will see more than 50 of the suburb's restaurants, bars and cafés dishing out incredible deals and other foodie events around town. To help you plan your outings for the next month, we've sifted through and found the EDLP offers we think you need to know about the most.
$25 & Under
Mouthwatering deals for mere pocket money.
Brewport
Kickstart your EDLP adventure with a trip to new-ish kid on the block, Brewport. Created by ex-Air New Zealand crew members who needed to embark on a fresh quest following the year from hell, aka 2020—and already taking out a spot on our 50 best bars in Auckland list—they're serving up a glass of on-tap craft beer (choose from 11 different varieties, including those brewed onsite) along with some of the best hot dogs in the game, for just $20. Yup, these saussies are by no means your average snag, coming in fancypants variations like Konnichiwa (that's kransky with Japanese mayonnaise, teriyaki sauce, sesame seeds and seaweed flakes)—Crunchy (frankfurter with crunchy potato sticks, ketchup and mayonnaise)—and praise the plant-based gods, Like a Vegan Dog (crispy vegan chicken nuggets, with hot sauce, coleslaw, and vegan mayonnaise).
Dedwood Deli
Dedwood Deli are slapping together one seriously sweet deal for EDLP, and it looks like this: three rounds of their most mouthwatering eats, for $25. We'll admit that making your choice won't be easy, as this incredible sammie shop—which you may also recognise from its pop-ups at nearby Revelry— throws deliciousness at anything and everything that it does. The 'Intro' will have you deciding between fresh cold-pressed fruit juice, Kokako coffee, waffle fries and sourdough crumpets with Dedwood jam—'Climax', between a tossed salad, oven-baked sammie, bagel or smash burger—and 'Finale', between their famous Dedwood gelato, a doughnut, and again, Kokako coffee or fresh cold-pressed fruit juice. Good luck.
The Whiskey bar
Now for the dirty dinner combo of our dreams, thanks to the team at The Whiskey Bar. This trendy venue, which can always be counted on for great live music and a damn fine dram (they have one of the largest whiskey collections in the city), is bringing us margs, and more margs all EDLP long, for the humble sum of $20. Confused? Don't be. We're talking about their epic 12-inch Margherita pizza, groaning under a layer of tomatoes, golden mozarella and basil, served with a thirst-quenching margarita alongside.
$25-$50
Somewhere between cheap and cheerful, and posh nosh.
Khu Khu Eatery
Home to some of Auckland's tastiest Thai—which, you should know, also happens to be 100% vegan—Khu Khu is busting out one hell of a combo for EDLP. Their Khu Khu Wild deal will give you an entrée, main AND cocktail for $45. If it were up to us, we'd start by tucking into their rice paper rolls with peanut carrot sauce, slurp our way through their 'duck' drunken noodles or 'chicken' sweet and sour, then finish by toasting our veggie-loving selves with a glass of their yum, white rum number, Ain't Got Lime For That.
SPQR
SPQR is a Ponsonby legend, having been part of the neighbourhood since the early 90s and as such, is bringing something pretty special to the table for EDLP. We're talking about their incredibly epic Working Lunch & Dinner, which will see you chowing down on two or three courses of their typically Italian fare, for $42 and $49 respectively. The menu is filled with fan favourites like their famous eye fillet carpaccio, homemade pappardelle with bolognese and knock-em-dead tiramisu, so if you needed an excuse to visit one of Ponsonby's OG foodie destinations, you just found it.
Saan
Saan—the little sister to Café Hanoi and Xuxu Dumpling Bar—is spicing things up this EDLP with two epic spreads, one for the meat-eaters and another for the veggie-lovers. If veg is your friend, get amongst the Saan Vegetarian Set ($40), which will see you work your way through salted tofu on Perilla leaf with peanuts, toasted coconut and palm sugar dressing—a Mussaman curry packed full of jackfruit, lotus roots and other goodies—and fried banana with salted cocoonut cream, palm caramel and young coconut for afters. However if you want something a little meatier, the Saan Meat-Eaters Set ($45) has you sorted. Expect a similarly tasty starter, any one of Saan's incredible curries on rice for mains and again, that delish fried banana dessert.
$50 & Above
Fancy deals for those in the mood to splash a lil' cash.
Clipper
Let it be said that Clipper are slinging some seriously sweet deals on the cheaper end of the EDLP spectrum (hello, $15 banoffee milk punch), but it's their collab with Paris Butter that's really piqued our interest. Yes, people, one of Ponsonby's best bars is teaming up with one of Herne Bay's finest restaurants for a four-course express degustation, taking place for one night only on Monday 10 May. There will be four sittings to choose from, each taking just 60 minutes and featuring four cocktails paired with eight treats from the Paris Butter kitchen. Match made in heaven, much?
Azabu
You will have heard us talk at length about Azabu's Mission Bay branch, but let's not forget where our love for this fine establishment first began—that's right, at their OG eatery in Ponsonby. For just $55, they'll take you on a tour of their best and most loved dishes this EDLP with tasters of everything from their humble yet delicious edamame and avocado rolls, through to their life-changing free-range chicken karaage with aji amarillo mayo, tuna sashimi tostadas and crispy pork belly with spicy miso glaze.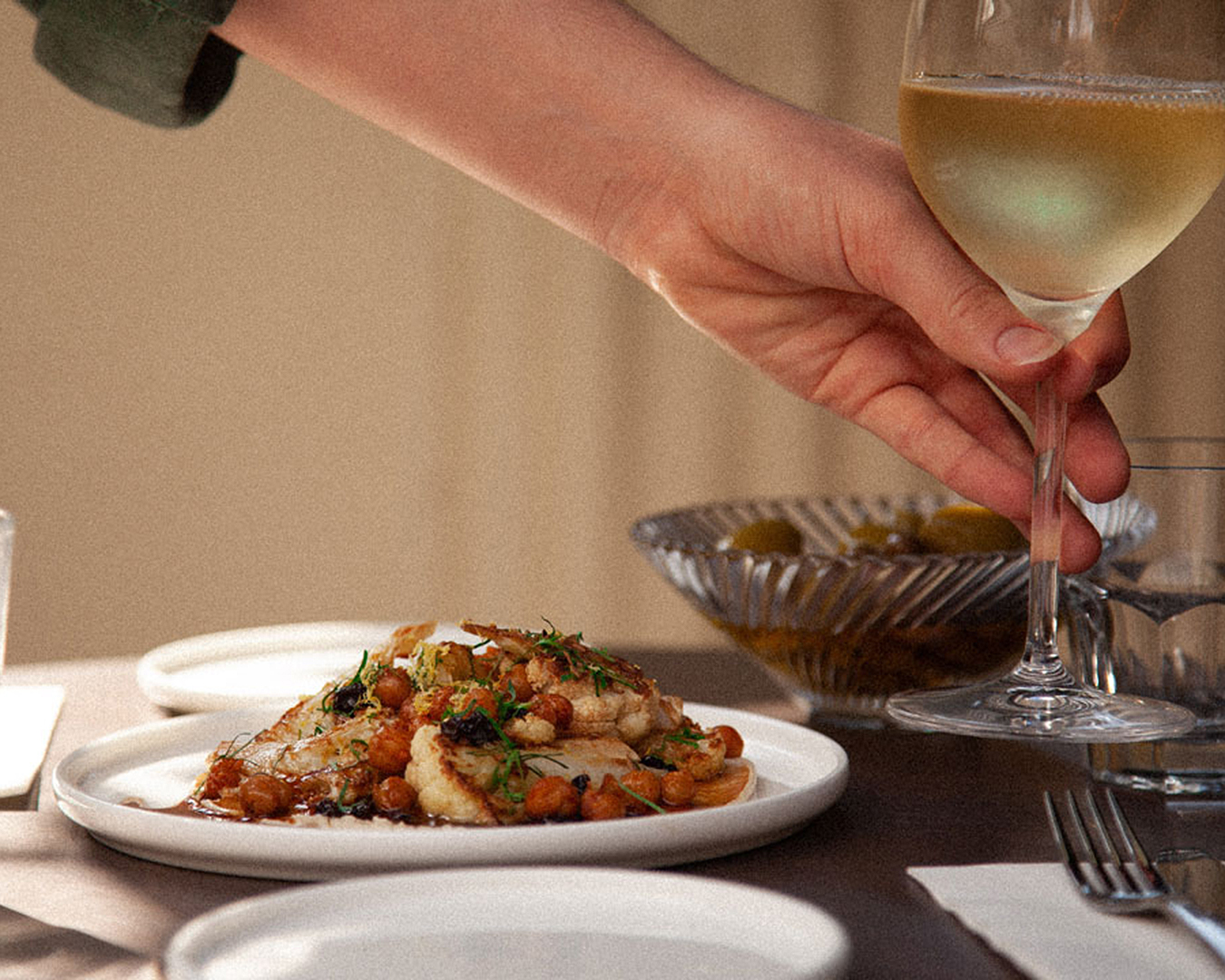 Beau
And finally, one of Ponsonby's most buzzed-about wine bars—Beau—is pulling out all the stops (and a cork or two) for EDLP this year, which just so happens to be its first. Yup, nothing says fine dining/living your best life like downing two of mankind's greatest pleasures, and that'd be oysters and champagne. Here you'll get half a dozen of the salty treats and two glasses of top-notch bubbles to share, for $60. You're welcome.
Please note thar these deals are literally just the tip of the EDLP iceberg, there are so many other great offers and events to be had and you can find them all here.
Image credit: Main image, Dedwood Deli, Khu Khu, Beau all Eat Drink Love Ponsonby