Ah, the margarita—one of Mexico's finest exports. There really is nothing better on a sultry summer's evening (or, at any time of year really) than a glass of this thirst-quenching, tequila and lime-laced tonic (especially when enjoyed by the beach, as is often the Mexican custom).
While no-one is entirely sure how the margarita came to be, there's certainly a long list of theories. Our fave involves Mexican restaurant owner Carlos Herrera, who reportedly created it in the late 1930s for Marjorie King, a famous showgirl at the time who was allergic to all forms of alcohol except tequila. However she wasn't a fan of drinking the spirit straight, so salt and lime were added and—ta-da—the margarita was born.
But enough of the history lesson, let's get to the good stuff aka where you can get your hands on a glass of this refreshing tipple... so without further ado, here's where to find Auckland's best margaritas.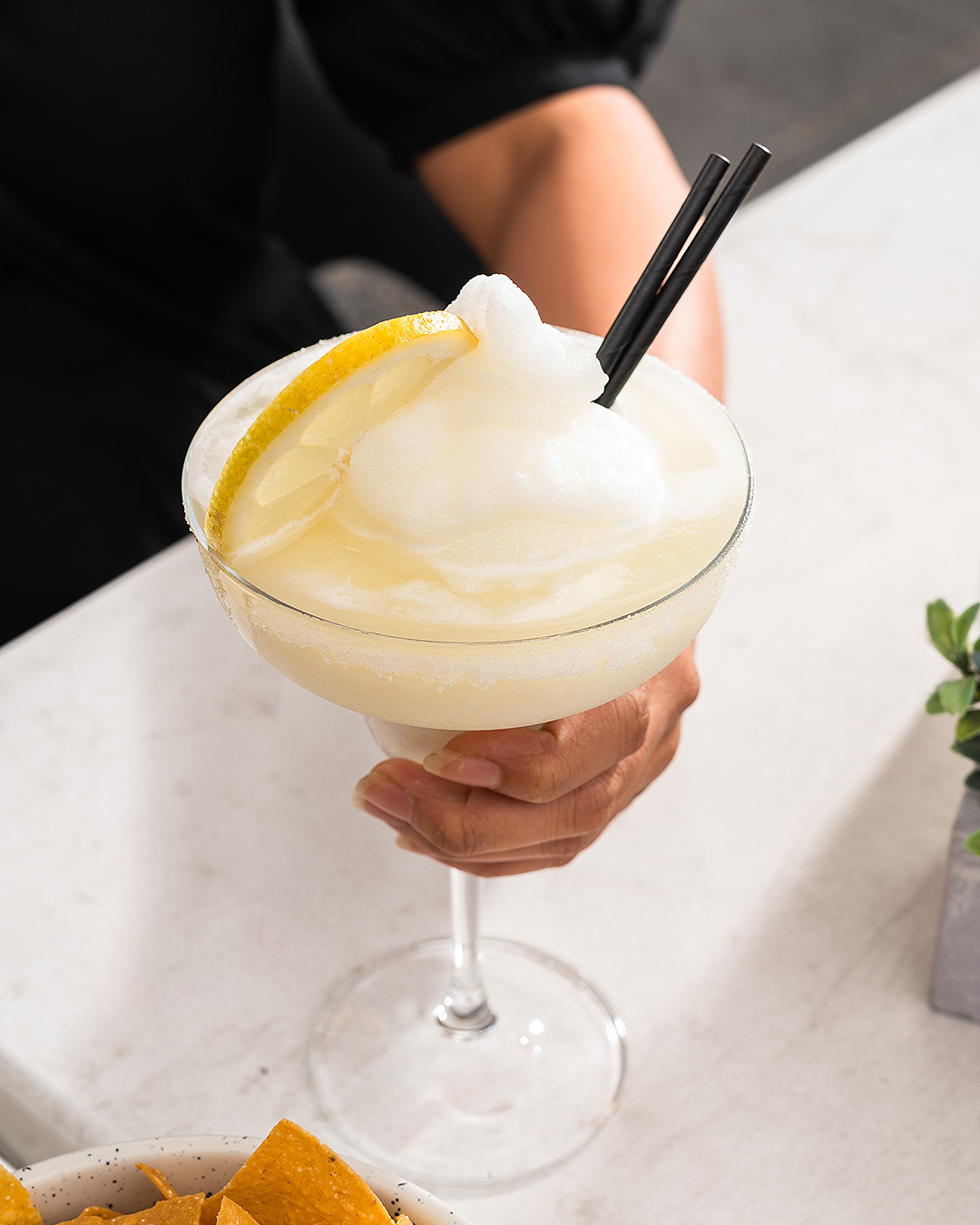 The Flying Burrito Brothers
Albany and Newmarket
The Flying Burrito Brothers certainly know a thing or two about margaritas, serving up a slurp-worthy collection from their Mexican cantinas in Albany and Newmarket. From an OG version laced with citrus and salt to those flavoured with blueberry, coconut, pineapple, kiwifruit and even pomegranate, fans of this tequila-heavy tipple are in for a real treat. Plus, some of their margaritas even come in frozen form—¡ay, caramba!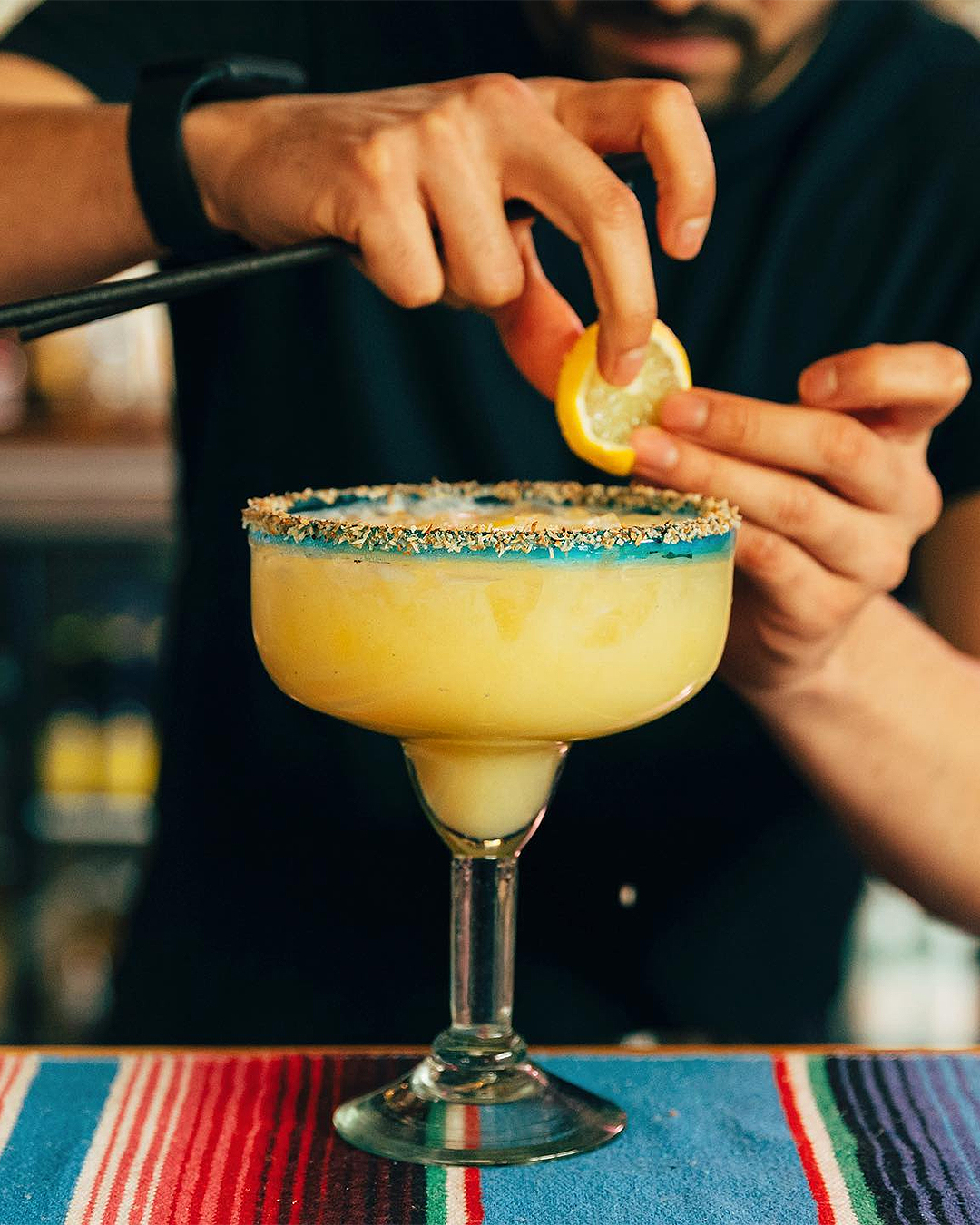 Frida Cocina Mexicana & Tequila Bar
Viaduct
We wouldn't be surprised to see Frida Kahlo herself sitting in a corner of Frida Cocina, sipping on a tequila or two (rather fitting, considering the eatery's actually named after her). However, seeing as the famed artist is no longer with us, that honour now falls to you. Kick up your heels amongst the authentic Mexican surrounds and sink a few of this spot's epic margaritas, which come in strawberry and basil and mango and coconut flavour, to name but a few. These can be ordered in different sizes, a factor that is once again music to our margarita-loving ears.
Pocket Bar & Kitchen
Grey Lynn
Let us introduce you to the very margarita-ish Tommy Boy, laced with kiwifruit, kaffir lime leaves and Tradicional Reposado tequila and available from Grey Lynn local, Pocket Bar & Kitchen. This one packs a real punch and downed beneath PB's beautiful glass roof, will have you feeling some serious Mexican-holiday vibes. While it's currently off the menu, rest assured that should you ask for a Tommy Boy, the Pocket Bar legends will be more than happy to whip one up for you.
Mexico
Britomart, Ellerslie, Ponsonby, Silverdale, Sylvia Park, Takapuna
No list of top margaritas would be complete without mentioning Mexico, who make theirs with premium, 100% blue agave tequila (that's like the cream of the crop in tequila speak). Enjoy their cracking take on the original; or throw caution to the wind and try out one of their more novelty interpretations in flavours like strawberry and guava, watermelon and green apple, and black plum and cinnamon. We also love how these are available by the carafe—though if you're as margarita mad as us, this is dangerous news. Oh, and with locations across Auckland, rest assured there's an excellent margarita in a suburb near you.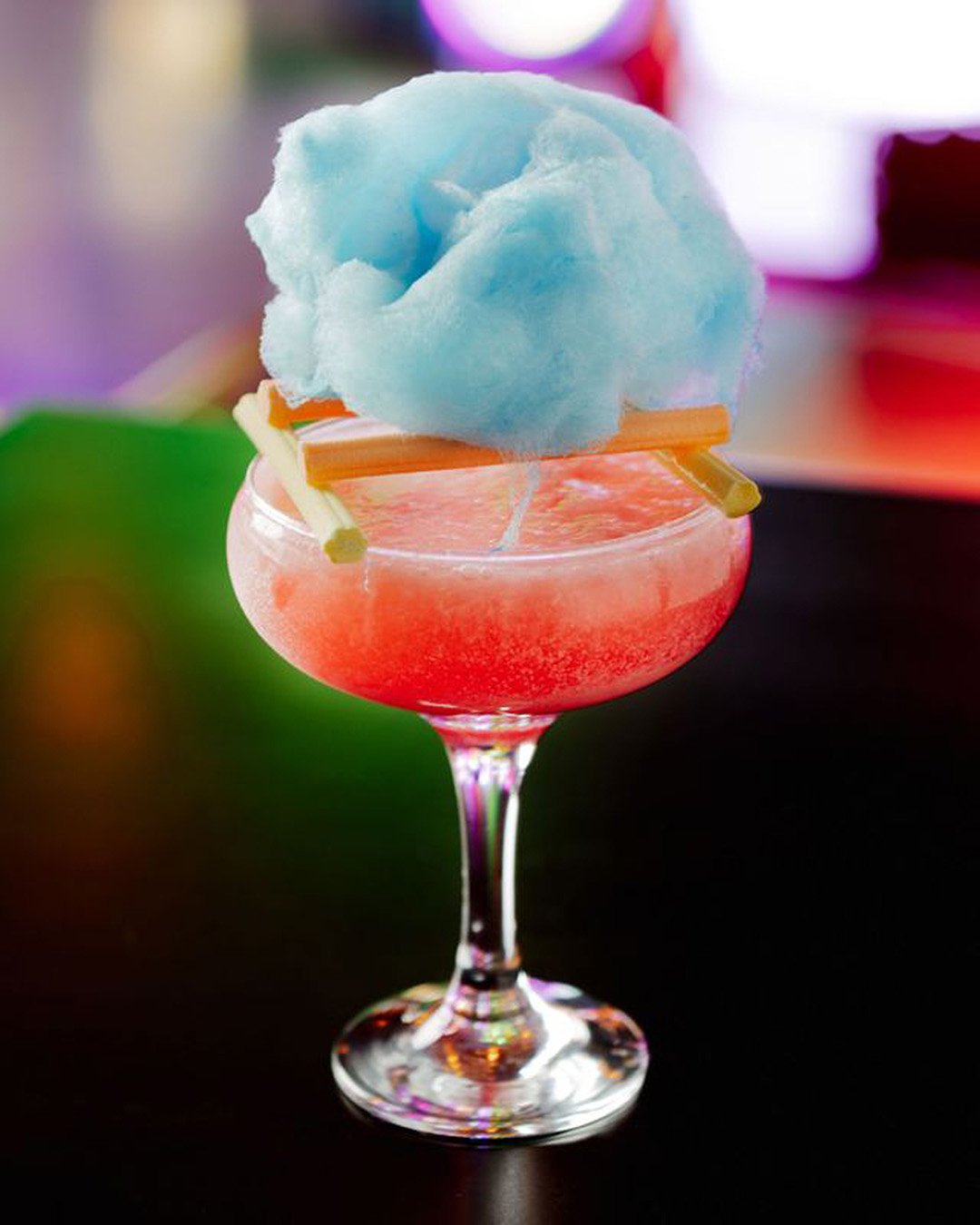 Archie Brothers Cirque Electriq
Newmarket
We couldn't quite believe our eyes when we first saw the amazing margarita at Archie Brothers. Dubbed the Candy Man, this is a literal sugar high in a glass, giving the classic marg a deliciously sweet makeover by pairing tequila, fresh lime juice and Cointreau with blended jelly beans and a tower of electriq blue fairy floss. It's basically the drink of our dreams.
The Mexican Café
Auckland CBD
Likewise, it'd be remiss of us not to include The Mexican Café. This Victoria Street legend has been slinging margaritas since opening its doors more than 30 years ago, and at last count stocked over 80 kinds of tequila (meaning that the margaritas here are seriously good). For ultimate margarita feels, we recommend you grab yourself a spot on the coveted undercover deck, amongst the fairy lights and cacti.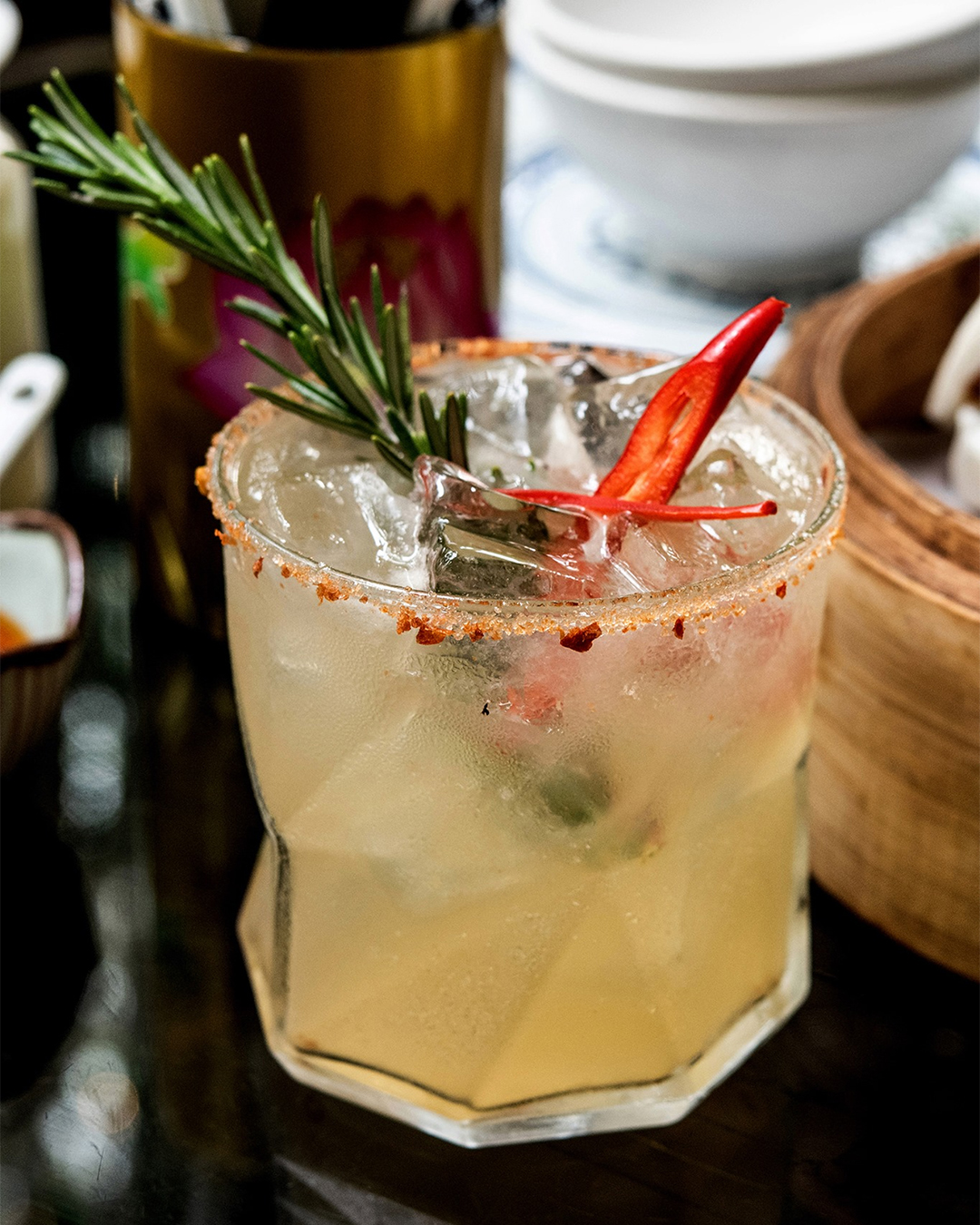 Xuxu Dumpling Bar
Britomart
A dumpling bar might seem like an unlikely place to find a margarita, but we're here to tell you that Xuxu is home to one of Auckland's absolute best. We're talking about their rosemary marg, which brings together El Jimador Blanco tequila, Cointreau, Gekkeikan plum wine, lime juice, rosemary and chilli salt in a mouthwatering concoction that ticks all the right tequila boxes. Get in quick though, these guys close their doors for six months from 1 March 2022.
Besos Latinos Ceviche Bar
Wynyard Quarter
Run by Mexican artist Cecilia Mijangos and her partner, award-winning chef Luis Cabrera, you know you're getting the real deal when you order a margarita from Besos Latinos. Here they come in a range of authentic flavours that are so highly sought-after, they've even been the subject of the odd masterclass.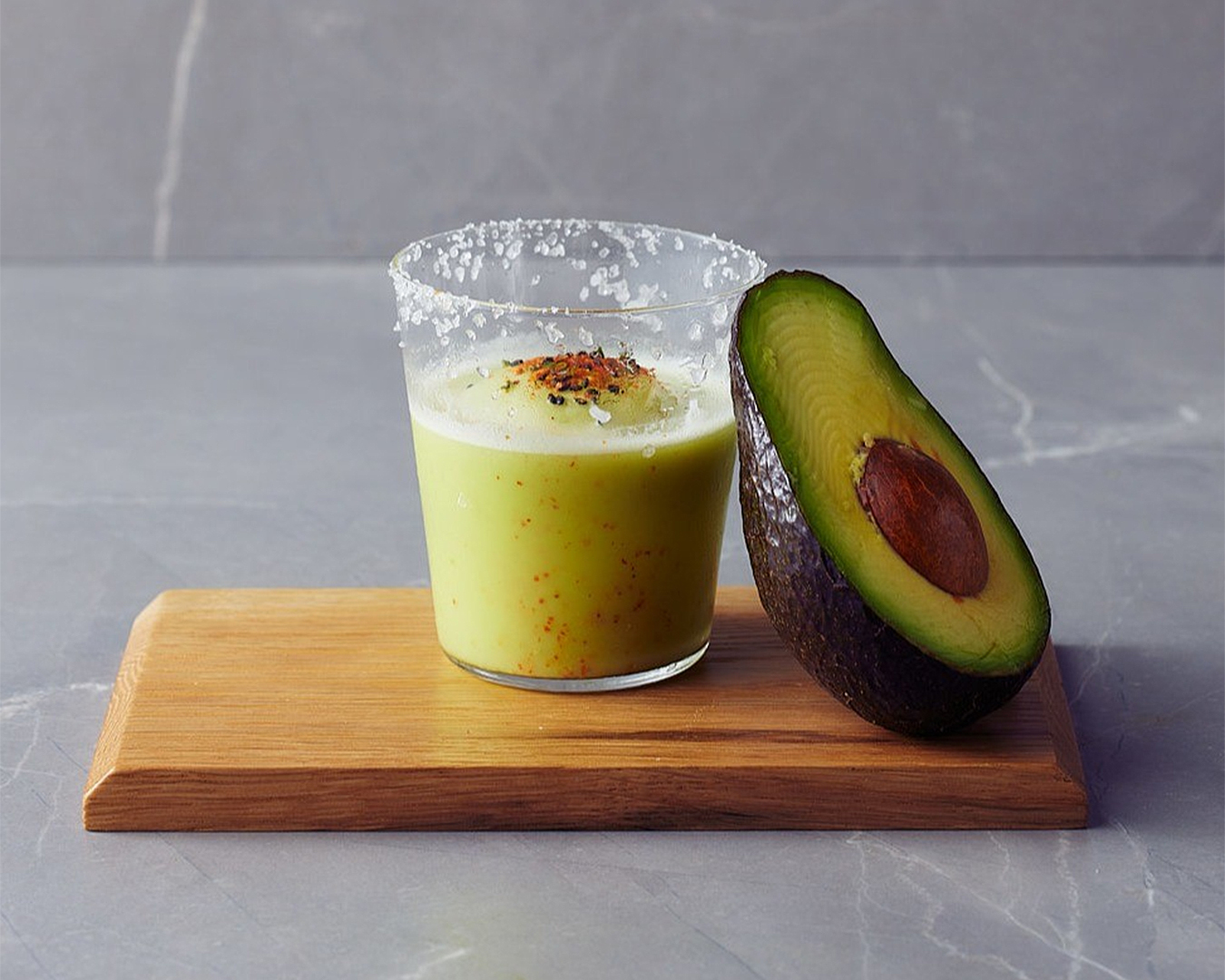 Azabu
Grey Lynn & Mission Bay
Now for something completely different which, ironically, may have you feeling the heat rather than cooling you down, try the Margarita De Verde from Azabu. One of the many 'chilli' margaritas that have popped up on cocktail menus across the city in recent years, this version combines the classic components of tequila and lime with avocado and jalapeño. Arriba!
Wynyard Pavilion
Wynyard Quarter
We're big fans of the cocktails at Wynyard Pavilion, not least their strawberry and chilli margarita. This punchy tipple is a legit fiesta in the mouth, combining 1800 Blanco tequila, mezcal, housemade strawberry reduction, lime, chilli and salt. And that waterfront view is very Cancun if we do say so ourselves.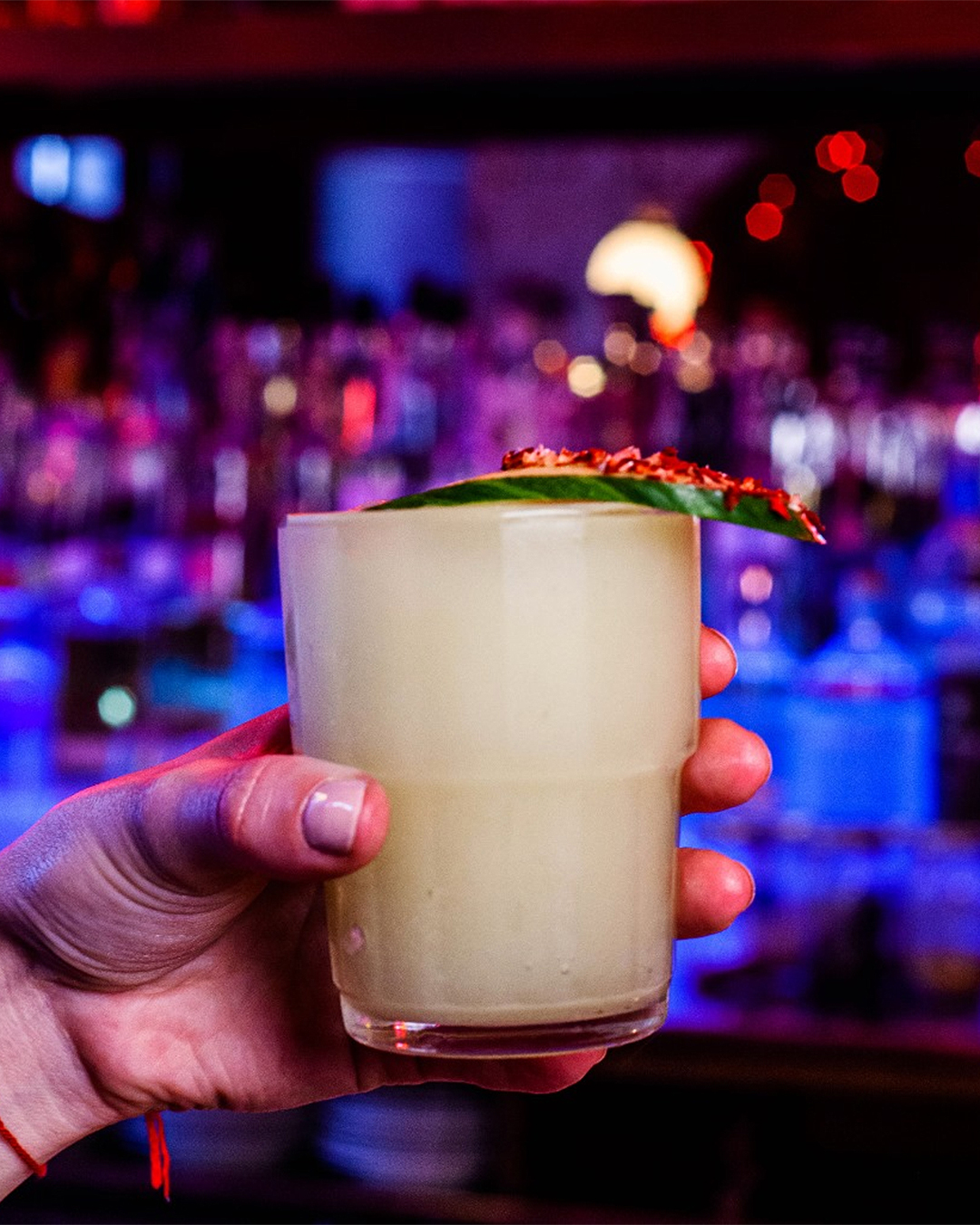 Ghost Donkey
Commercial Bay
What better place to sink a couple of margaritas than beneath the pretty lights at Ghost Donkey. Auckland's newest home of Mexican hospitality, these guys have more than 35 different types of tequila and mezcal on the menu, so it's no surprise that they know how to mix up a damn fine marg. We're big fans of their frozen version (aka the Stealth), but if you wanna try something completely different, why not go for the Mushroom Margarita with huitlacoche-infused mezcal, Cointreau and lime. For those of you that don't know, huitlacoche is actually a fungus that grows on corn and is considered a delicacy (much like truffles) in Mexico.
Coops Corner Pub
Auckland Viaduct
Your tastebuds will be throwing a full-on Mexican wave when you visit Coops Corner Pub, because these guys make some of THE best margs around. Not only do they have an ever-changing line-up of frozen margaritas (which you may remember from their epic Frozen Margarita Festival last year), they also have classic and chilli versions (the latter made with jalapeno-infused El Jimador Blanco tequila, ay yi yi). You should also know that this is the home of tequila ice cream.
Mexican food more your thing? Here's where to find some of the best in Auckland.
Image credit: Louis Hansel, The Flying Burrito Brothers, Frida Cocina Mexicana & Tequila Bar, Mexico, Archie Brothers Cirque Electriq, Xuxu Dumpling Bar, Azabu, Ghost Donkey.