It's not the most important meal of the day because it starts your metabolism or any of that nonsense. It's because here at The Urban List, we like to read people like books, and the story of how you start your way says a lot about the person. And not in the way you'd think.
Here's what your breakfast choice says about you, your life, and your soul. Enjoy.
Avocado Toast
Not unlike a certain mouse that wanted to be a chef, you have huge dreams, large goals, and astronomical aspirations. And every evening you go to bed making plans about taking on the world. Then every morning you wake up, have a shower, get dressed, and eat avocado toast. Your dreams are within reach, petal. Just like that bottle of Sriracha you know would be the perfect compliment to your breaky. Go on, leap for the stars…
All Bran
You work a high-stress job that uses words like denotation and digital ecosystem, and your toilet break is the one highlight of your day between meetings with PowerPoint presentations about statistics and a consistent fear of being asked a question. Truth be told, you don't really understand your job, but something has to stay regular. Your bowels. I'm talking about your bowels.
Pancakes
Got lucky, did you? We all know there's a stale box of Weet-Bix just dying to be finished, but you swiped right on a winner, and that means you've got to pull out all the stops… The 'just add water' shaker bottle stops. Let's just hope you don't take as many shortcuts in the bedroom. Don't fear, she won't know. Her taste is terrible, right? That's why she's with you.
A Cigarette
Who are you even kidding? Breakfast, brunch, lunch, linner, dinfast. It's all the same. You make the rules. A cheeky ciggie out your bedroom window says one thing to the world, and one thing only: I couldn't give a flying fox what you think of me. You frequently take up two parking spots, and don't even care if the Woolies woman claims you've left an unattended item in the bagging area. You go, friend.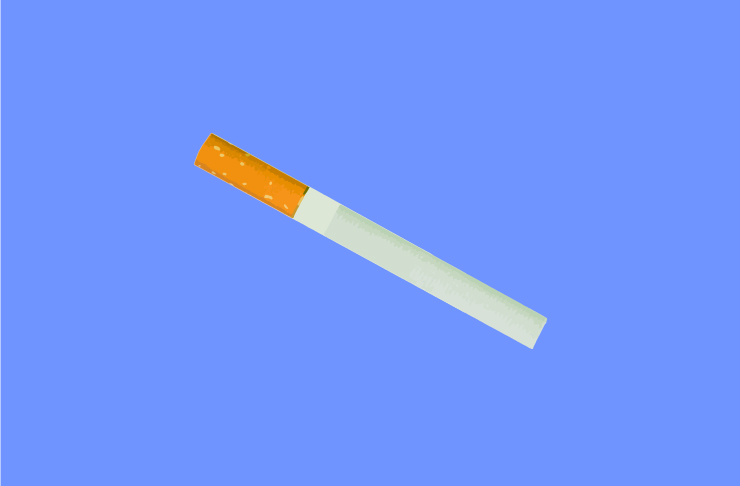 Cold Pizza
Eugh. Did it happen again?! You frequently stay up way too late reading Masterchef fan fiction and planning your next Golden Girls cosplay; so cold pizza in the shower while you desperately try to make it out the door in time is your thing. No shame, we all know it tastes better this way.
A Smoothie Bowl
Two words: early riser. And we're all jealous. You're potentially an artist, most definitely has the patience of a saint. Kudos to you, smoothie bowler. You wake up at 4am, because that's the best way to ensure maximum light for a 'good morning world' post, as well as optimum social media exposure. Plus, it takes an extra 40 minutes to get that sprinkling of chia seeds juuuuust as symmetrical as it needs to be. Heaven forbid a blueberry should fall in and throw off the stripes.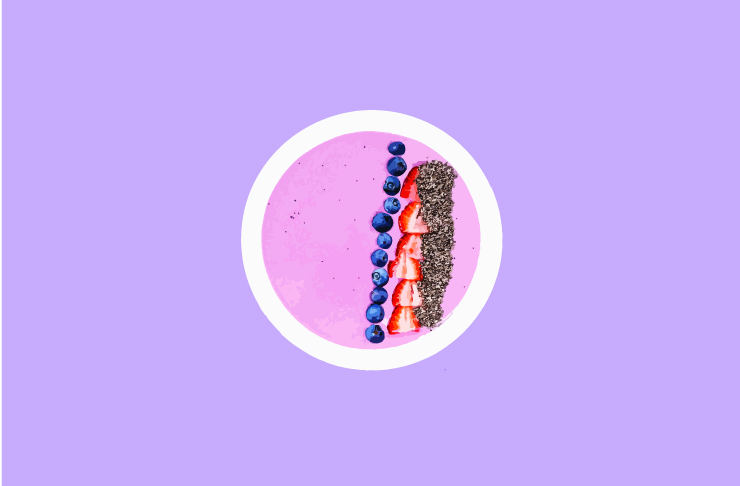 A McMuffin
The girlfriend you treated like a second family in The Sims just dumped you, and you can't figure out why. So you've taken to living in your car and meowing at her window at night to get her attention, but then hiding in the bushes when she comes out so you don't look desperate. An egg McMuffin is the best part of your day. Get your shit together, wash your underpants and at least upgrade to a sausage and egg.
The Big Breakfast
You own at least four T-shirts from bars that give prizes for number of shots taken in under two minutes, and you literally didn't even know that you could get soda water and (fresh) lime without vodka in it. Huh. A big fan of the 'just one drink', the only thing that rips you out of your house in the morning is the promise of oily sausages, glistening eggs and shiny beans on butter-soaked toast. Extra ketchup. Two hash browns. Nice one.
Coco Pops
You're in a bit of a mood this week, because your favourite Captain Planet & The Planeteers sheets are getting a little pilly and your single bed just doesn't store as much underneath as you want to. But don't worry, you've mastered the art of milk to cereal ratio, and calculated the perfect amount of time before milk is chocolatey enough, but the pops aren't soggy. It's the big things.
Yoghurt And Granola
You have a daily quota of tagging you and your mates in memes, and if you don't hit it, you get real down. But that would never happen, because there are an endless number of dogs in raincoats or quotes about wine out there, just waiting for you to tag your bestie and say "OMG THIS IS US".
A Croissant
You jump out of bed every morning, leap into your car, burst through the walls of your gym and punish that crossfit session like the bad little boy it is. But once it's done and you find yourself alone in the break room with a tray of baked goods… There's no turning back. Don't worry about your secret shame, my friend. Just worry about the pastry crumbs all over your Marcs sweater.
Day Two Of Your Juice Cleanse
You share a room with four other people, mostly backpackers, because your disposable income is $50 a week after spending all of your savings on a juice cleanse. But hey, frugal Susan, don't let the haters get to you. Your squeaky clean intestines are the talk of the alternative medical world.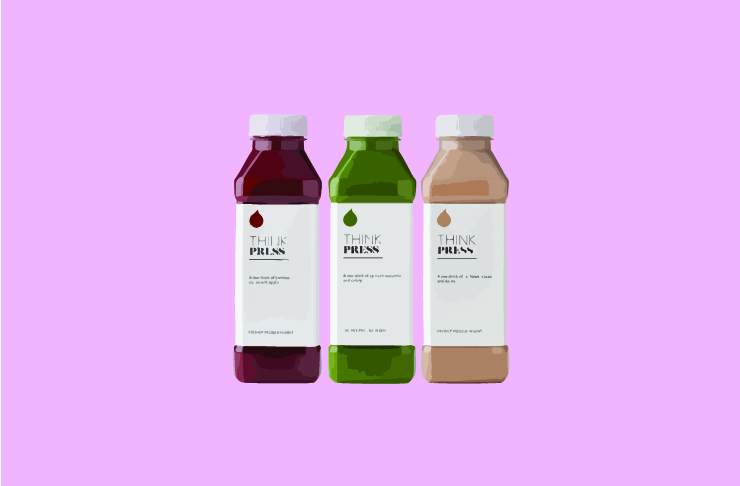 Up your breakfast game with this recipe.
Design credit: Gabrielle Stjernqvist