Alrighty Aucklanders, it's back to school we go. We're not talking about an old stuffy trigonometry class or anything that involves dissecting unfamiliar texts. We're talking about classes and workshops dedicated to all things fun, frivolous and creative. Thankfully, for those wishing to sink their teeth into learning a new skill, a bunch of workshops have popped all over Tāmaki Makaurau with every kind of class imaginable.
We've rounded up 18 of Auckland's best workshops where you can learn a skill or two—from the art of the foraging to jewellery-making and rongoa Māori and everything in between, no school books, protractors or calculators in sight.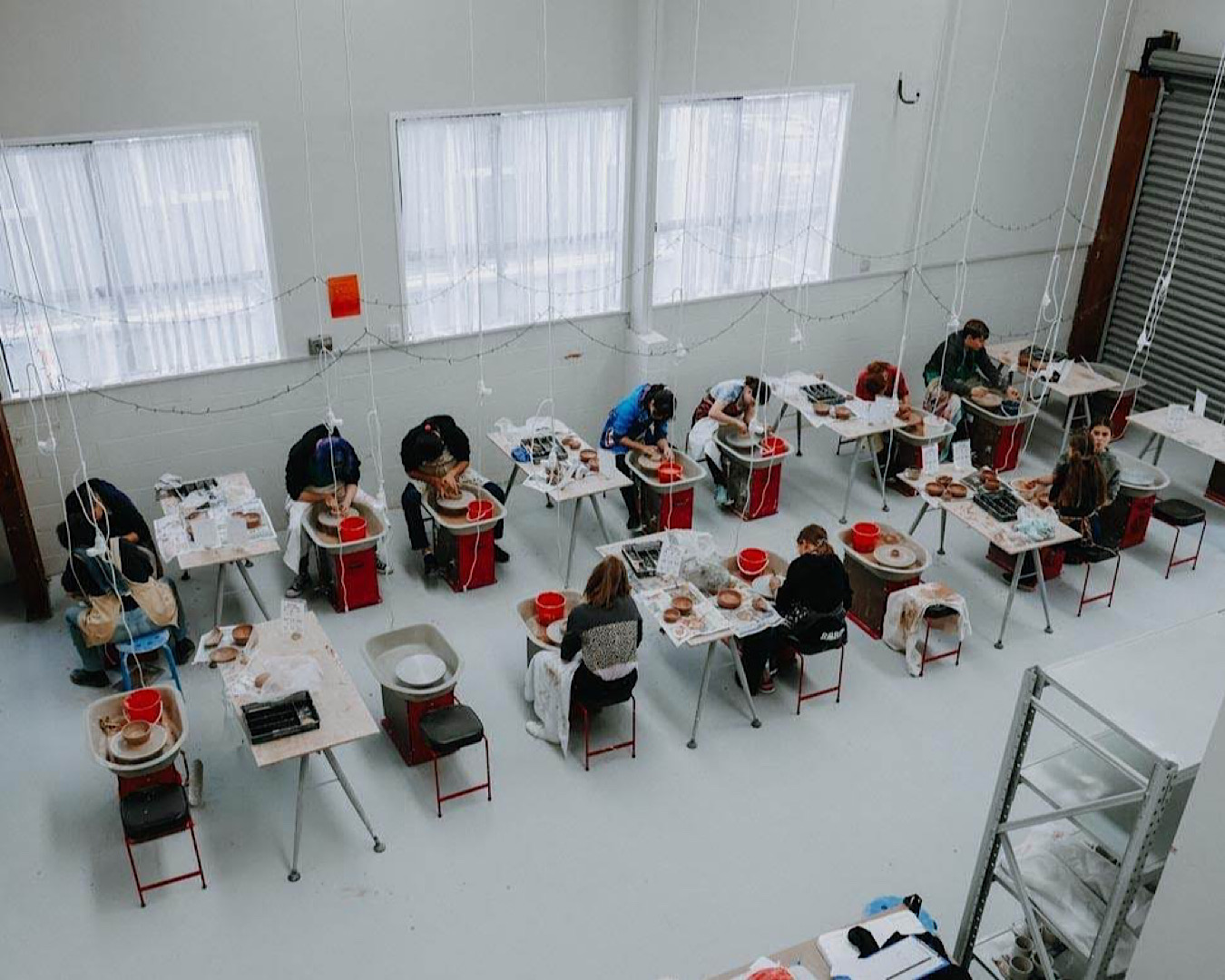 The Clay Centre
Ellerslie
If you're all about ceramics, or have always wanted to learn, you'll want to get amongst The Clay Centre. From hand-building and wheel throwing to glazing and decorating the centre offers morning and evening classes for beginners through to seasoned ceramicists. Not ready to commit to a weekly course? Their 'Wheel & Wine' and 'Coffee & Clay' day workshops are a great place to start. We recommend subscribing to their newsletter so you're the first to hear when a new class drops - these classes are super popular so you need to sign up as soon as tickets go live to get a spot. If you're further north, we highly recommend checking out Studio Rūma in Orewa.
Corban Arts Estate
Henderson
True to its name, Corban Arts Estate has workshops dedicated to every artistic discipline you could dream up. Here you can fine-tune your paintbrush skills with their painting programmes that explore everything from landscapes and portraiture, right through to abstract. Or, branch out and try your hand(s) at other media types—they have classes covering everything from clay to carving wood. Words more your artistic weapon of choice? Not to worry, they've got writing workshops here too!
Goode Brothers
Botany, New Lynn & Northwest
Tasty gastropub, Goode Brothers, holds pizza-making classes for adults on the third Wednesday of every month. Not only will you get to make your own pizza, you'll also whip up a dessert calzone totally from scratch and get to enjoy an Aperol Spritz while the dough rises. And if pasta's more your jam, let us introduce you to the Goode Brothers Pasta School where you'll level up your pasta and sauce-making (and matching) skills while enjoying a glass of Prosecco. Cin cin!
Studio One Toi Tū
Ponsonby
Studio One Toi Tū is your one-stop shop for Auckland workshops relating to anything creative. With the Maori name for art, 'Toi' in in it's namesake, you can be sure to find plenty of wonderful art and craft courses here in a range of disciplines. We're talking jewellery making, resin art, painting and claywork and everything in between. Not only that, this iconic Ponsonby heritage building also houses regular exhibitions, to keep you well and truly inspired between workshops.
Whau Studios
Point Chevalier
If you're a bit of a magpie and fancy the idea of sporting your very own bling, then enrolling in a workshop or two at Whau Studios is most definitely in order. This Point Chevalier workshop offers a range of contemporary jewellery classes for all skill sets and tackles tasks like making wax casts and setting bezels. Not only that, they've also got workshop bench spaces available for short and long term, for you to prop yourself into as you create all the shiny goods than you can shake a stick at.
Velskov Forest
Hunua
For a grounding experience in nature head to Velskov Forest. Danish botanical artist Mamakan offers seasonal walking workshops about The Art of Foraging. During the walk you'll feast on native plants, learning to identify them in nature through a Nordic-style perspective on Aotearoa's edible flora. Part art installation, part cooking lesson, part nature gathering, proceeds will go towards the protection of the biodiversity of the Velskov Forest. The Saturday afternoon sessions often include botanical cocktails. Delicious.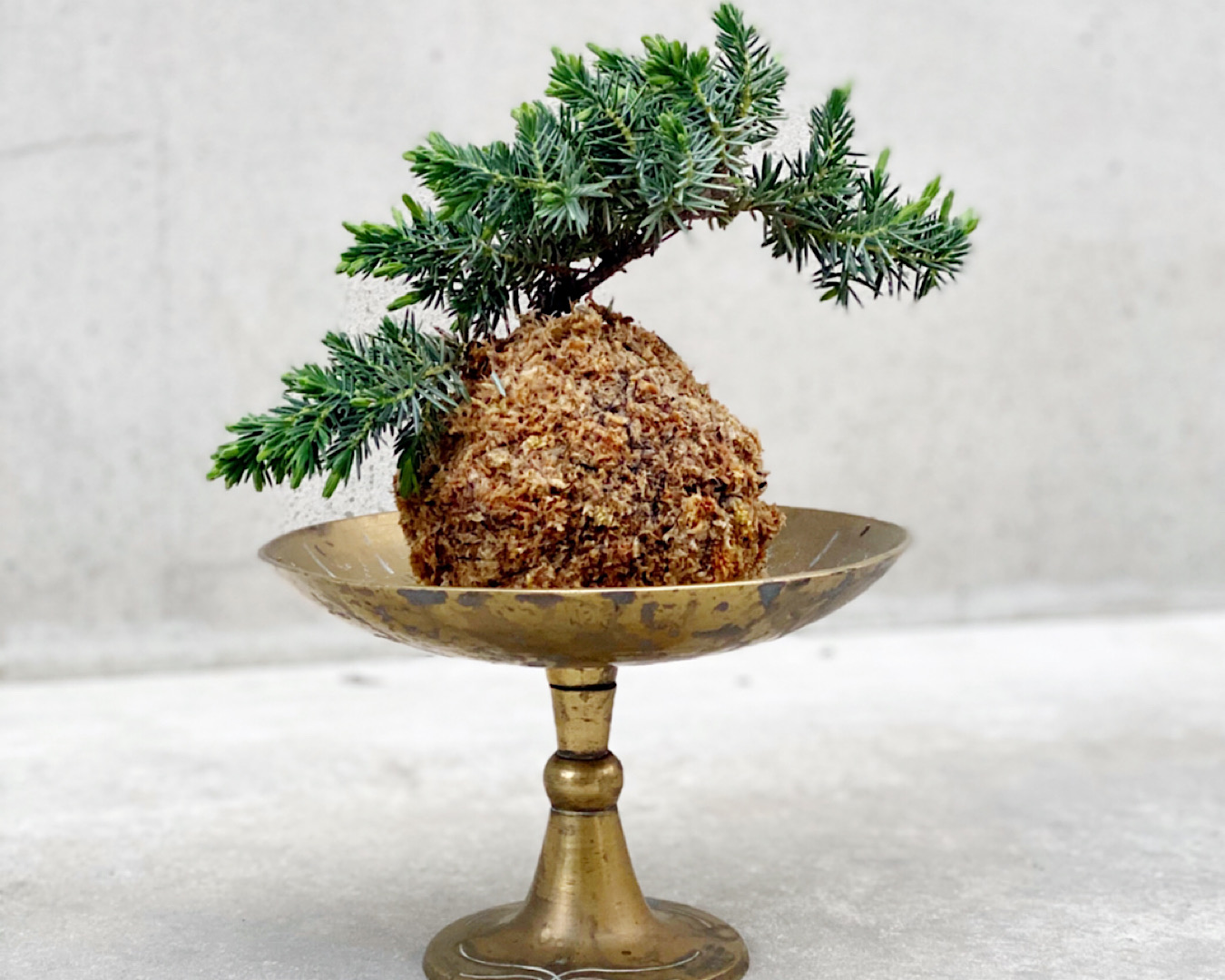 Babylon
St Heliers
Aspiring plant parents will love getting their hands dirty in the interactive classes at Babylon, one of Tāmaki Makaurau's most gorgeous plant stores. Pull up a pew at their potting bench and spend an afternoon creating Japanese Kokodama, a glorious succulent bowl or how to grow a plant from a cutting. The Babylon staff are so knowledgeable, it's a total joy to learn from them and while you'll definitely leave with new skills, you might also accidentally end up buying a bunch of beautiful new plant babies as well (but is that really even a problem?).
Milly's
Parnell
Transforming yourself into a world-class domestic god or goddess has never been easier with Milly's foodie workshops on the scene. Pick up a piping bag and learn the art of icing with the help of a certified Wilton Method instructor (that means a total cake boss in bakery terms). From there, you can progress onto all kinds of frosting fabulousness, from fondant flowers to marzipan lace. Better yet, workshops are housed in the Milly's their dedicated cookschool, meaning all you'll need to bring is yourself to create sweet treats.
Uxbridge
Howick
If your mind, body and soul or even your pantry, home or walls need a little sprucing up—look no futher than Uxbridge. This mecca of all things creative offers the best Auckland workshops for every skill you could ever need in life. From fine and applied arts, languages to performance skills, right through to cheese making and the art of the bonsai, sinking your teeth into the various workshops here will quite literally make you a Jack-of-all-trades.
Workshop6
Grey Lynn
Fancy whipping up some bespoke jewels? Workshop6 offers an array of jewellery-making workshops as well as access to bench space and tools if you've already got the skills and just need a space to bring your creations to life. Classes range from one day to eight weeks and can cover ring-making, pendants, earrings, metalwork, roller printing and more.
Rongoa Māori
Piha
Titoki Education imparts wisdom about traditional Māori medicine expert in a four-part Rongoa Māori workshop. The workshop series is run twice a year, in autumn and spring, in Tāmaki Makaurau and other locations around Aotearoa. Part one covers how to identify particular plants and how to collect them in a way that honours tikanga (customs). Part two focuses on plant harvesting and rongoa preparation while caring for the ngahere (bush). Part three delves deeper into the areas looked at in part two and part four is all about the manufacture and storage of ointments, balms, creams, infusions and more.
Babes On Wheels
Various
Babes On Wheels is a fun community meetup for roller skating stans and newbies alike. Meetup deets get posted on their IG account and they pop up at several spots around the city including Silo Park and Empire Dance Studios. The crew can hook you up with some pretty sweet discounts on skates but often there are skates to rent on the day too. Rad.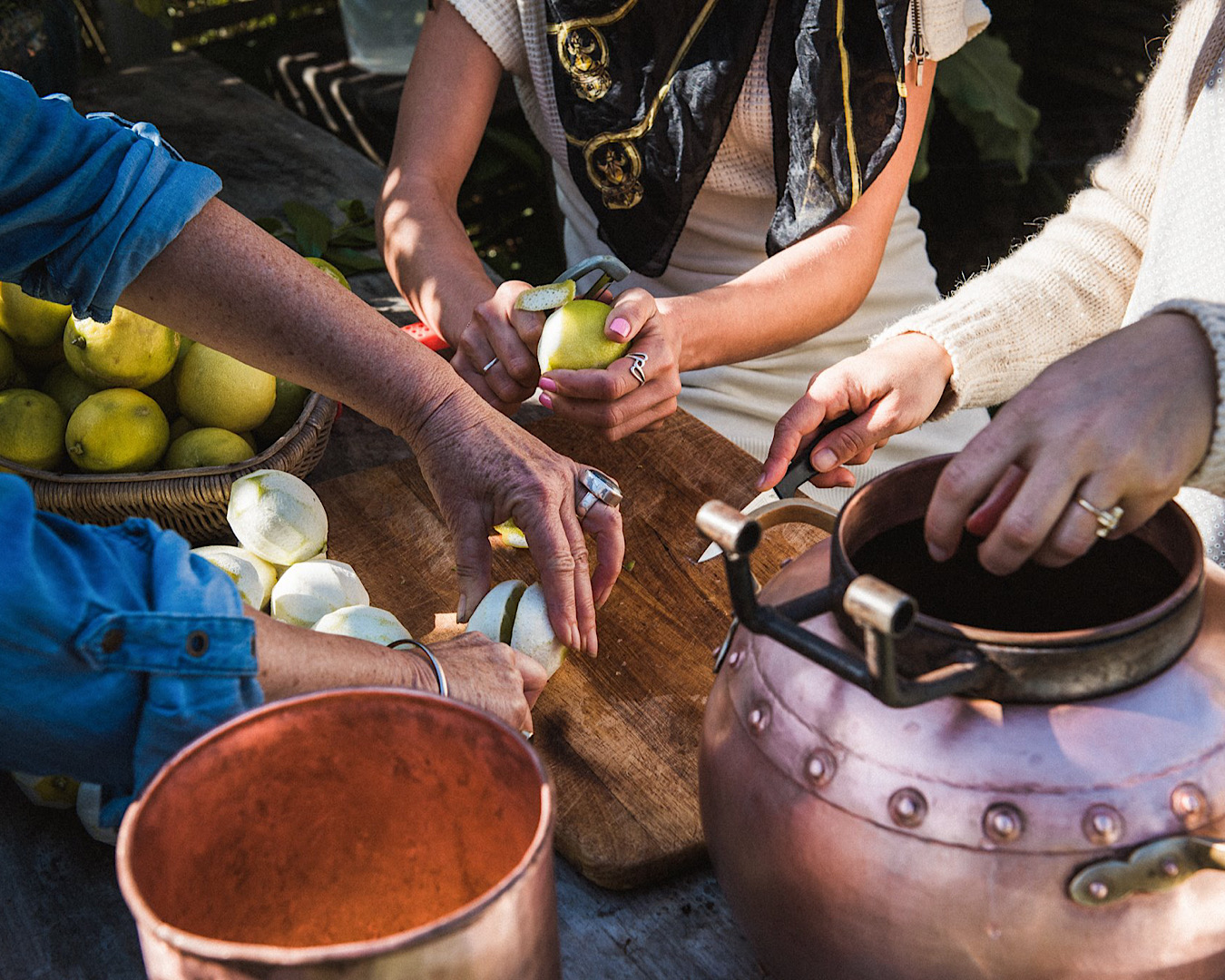 Alembics
Auckland Botanic Gardens
Learn the craft of distillation with Alembics. Held at the Auckland Botanic Gardens in Manurewa you can learn the basic distillation techniques or flower essences (known as 'hydro sol'), essential oils and spirits. They also offer spirit-specific masterclasses too like Gin Immersion and Grain To Glass whisky. All Alembics workshops are interactive, fun and hands-on so you'll get a tonne of experience and inspiration, with great discounts available on copper stills if you want to continue the merriment at home. Private workshops are available at the Alembics Workshop and Apothecary on Waiheke Island.
Composed Confusion
Auckland
If you've got a Pinterest board that's bursting with all manner of macramé—from adorable plant hangers to majestic wall hangings—it's high time you turned that inspo into skill with lessons from supremely talented macramé and fibre artist Marcia Dobson. Marcia creates stunning hand knotted macrame works and small batch recycled cord, and offers private workshops perfect for a hen's night or a fun crafternoon with friends.
Good! From Scratch
Muriwai
For a farm-to-table experience check out Good! From Scratch, a cooking workshop devised by renowned chef Michael Van Der Elzen. The day will include a tour of the kitchen gardens and citrus orchard, gathering fresh produce along the way, followed by a hands-on cooking class. You'll learn a bunch of tips and tricks which could include butchery skills, baking technique and cooking methods, depending on the menu. At the end of the day you'll sit down and feast and come away with a bunch of recipes and some new foodie friends.
Sweet Axe
Auckland Central
There's just about nothing sweeter than hurling an axe at the wall provided you can actually hit the target, that is. Luckily, the Axe-parts at Sweet Axe will have you schooled up in no time and if you really take a shine to it you can join their axe-throwing league and go head-to-head in singles and doubles tournaments like the badass viking that you are.
Auckland Swords Club
Epsom
If swords are more your weapon of choice (or you'd like them to be), you might like to take a gander at Auckland Swords Club 'Intro To Fencing'. Led by a team of qualified coaches each course takes place over three months. You'll learn etiquette, the en grade position, how to move, attack and defence tactics as well as leveling up your fitness with the option to go on to compete in the open club evenings. So sign up, pop on fighting breeches (or some trackies if your breeches are in the wash) ad get to relive your favourite pirate clashes, just maybe leave the rum and parrot at home.
Lakehouse Arts Trust
Takapuna
A little bit of everything fun and creative goes on at Lakehouse Arts Trust. Over four terms a year, you'll find a range of workshops that leave no creative discipline untouched. Practise your pencil skills with drawing workshops, embrace the national mother tongue and brush up on your te reo, or kit our your kitchen with your hand made ceramics—all courtesy of this art centre's workshop. They have rush-hour classes beginning at 5.45pm for those wanting to trade in red lights for resin crafts too, as well as workshops running during the weekday and weekends.
Time for something completely different? Here are seven of the most game-changing TED talks for your career.
Image credit: JJ Mendez, The Clay Centre, Babylon Store, Alembics.