By day, Perth absolutely slaps. With its white-sand beaches and crystal-clear water, we're never short of a good time. But in the PM, when the sun dips below the ocean, that's when the city really comes alive. Case in point? The seriously stacked lineup of incredible after-dark adventures taking place throughout the week.
From the best late-night eats to chilling historical tours and rooftop hangs, we've rounded up the best nighttime experiences every culture seeker needs to tick off their Perth do-to list. Samsungs at the ready, because you're going to want to capture all of this. Make sure you keep an eye out for Samsung's murals while you're out and about—and capture them with its Galaxy S22 Series, of course.
Visit the Art Gallery Of Western Australia After Hours
Culture vultures will already be familiar with the jaw-dropping exhibits at the Art Gallery of Western Australia. But if you're looking to take your art exploration to the next level, you need to book yourself a spot on one of its after-hours tours. Held at various times of the month, the tours are your chance to listen to and connect with artists and curators—over a glass of vino—at the gallery after dark. This means the beautiful space is free to explore, sans crowds. The gallery also offers sunset yoga on its rooftop. Let the day's stresses melt away as you're taken through a guided one-hour session while the beats of a live DJ whisk you away. Post class, grab fresh juice and soak up the 360-degree sunset views. Bliss.
Pay Perth Observatory A Visit
Watch the Perth sky transform into a blanket of stars at the Perth Observatory. For $55 star seekers can get their fix on one of the night sky tours. Peer through its wide range of telescopes and listen to your guide as they take you on a grand tour of the sky, pointing out star clusters, the moon, and planets. Post tour (it runs for about an hour and a half), you can browse the museum, checking out historical instruments, artwork and its meteorite exhibit. These tours are understandably popular so make sure you book in advance.
Feast At Twilight Hawkers Market
Foodies rejoice! We've got the ideal after-dark activity for you—it requires elasticated pants and an empty belly. After a brief winter hiatus, the Twilight Hawkers Market at Forest Place is back. Taking place every Friday from 4.30–9.30pm, the markets celebrate Perth's diverse food culture meaning you can take your tastebuds on a trip around the world—no passport required. Tuck into plates of juicy chicken satay, moreish dumplings, steaming bowls of noodles and pillow-like gnocchi. Whatever international treat you're craving, chances are someone will be slinging it at this food market.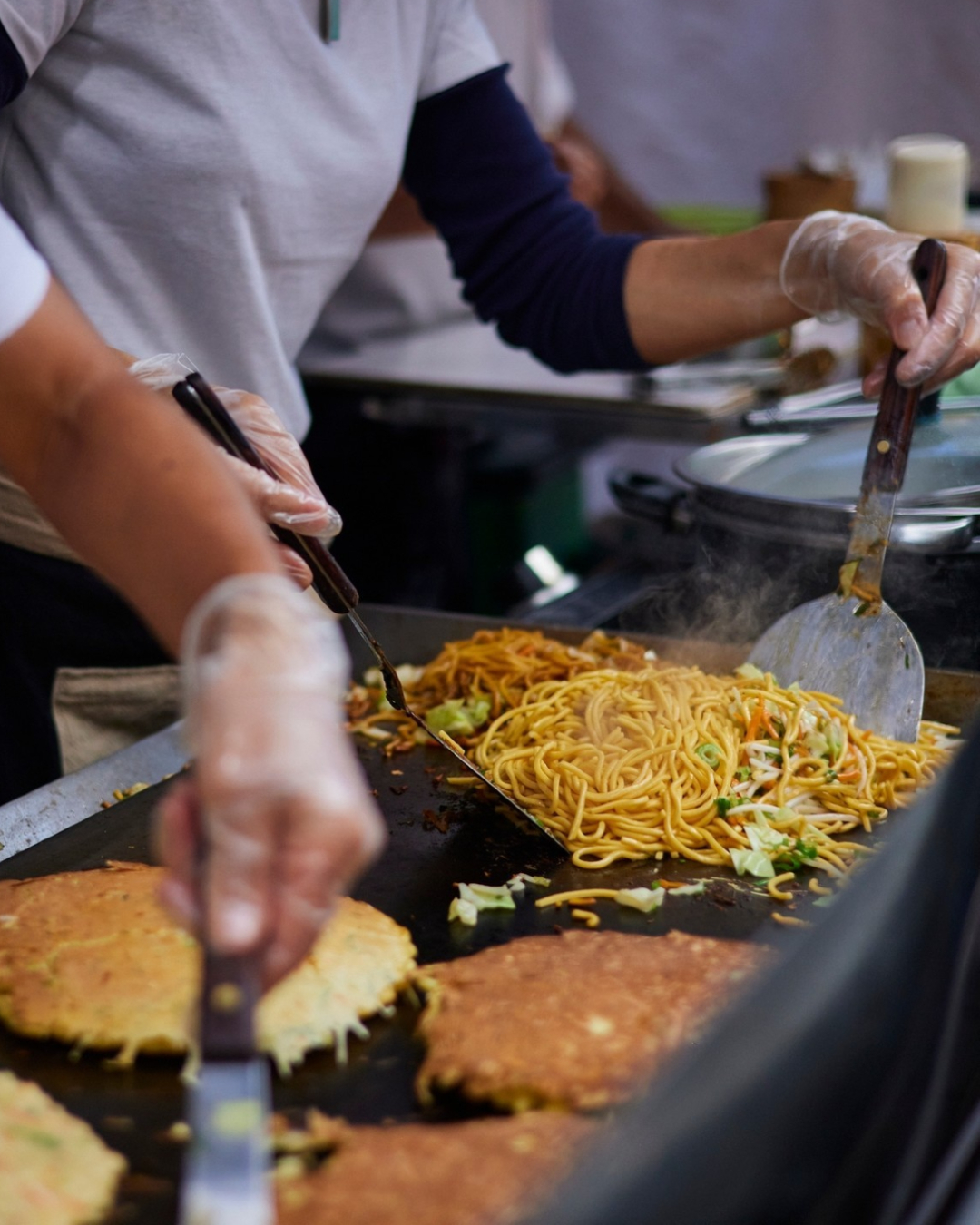 Get Sky-High At A Rooftop Movie
Sure, you could watch a movie at home on the couch after work, or you could level up at one of Perth's epic outdoor cinemas. And while Perth is buzzing with alfresco movie spots, for your next date night or friend hang, you'll want to make tracks to Northbridge and take yourself straight to the rooftop ​​of the Roe Street car park. The crew at Rooftop Movies have created a serious vibe up in the sky, with festoon lights, giant disco balls, colourful (and seriously comfy) beanbags and the all-important big screen. Plus, there are tasty movie snacks on offer including ice-cream sandwiches, popcorn, burgers and booze. Showing everything from old school rom coms to brand new blockbusters, the outdoor cinema is the ultimate thing to do on a warm summer night.
Freak Yourself Out On A Fremantle Prison Tour
If you like your after-dark activities with a side of goosebumps, then the Fremantle Prison Tour is an absolute must. At Perth's only World Heritage site, you can go behind the bars on the prison's Torchlight Tour. Over the course of an hour and a half, you'll feel the hairs on your arms stand up as you wander through the dimly lit cells, listening to your guide reveal the sordid and ghastly stories that took place within these walls. Warning: this isn't for the faint-hearted.
Ready to take embrace Perth's after-dark adventures? You can capture your after-dark mems with Samsung's Galaxy S22 Series. Its nightography feature takes killer snaps and videos in low light. To find out more, head over here.
Editor's note: this article was produced in partnership with Samsung. Thank you for supporting the partners who make Urban List possible. To read our editorial policy, click here.
Images: Sourced from Instagram.