City dwellers and suits alike have been rejoicing over the rise of good CBD coffee in the last few years. The days of takeaways from Maccas or a chain cafe with no soul are gone, with speciality coffees from cool concept cafes and quality hole-in-the-wall cafes officially replacing them.
No matter your route from the train station to the office or your usual lunch haunt, whether you're hurrying between appointments or need a place for a coffee meeting, there is good coffee to be sniffed out nearby—we promise.
We've done the hard yards and coffee hopped our way through the city to bring you our pick of the best cafes in the Perth CBD.
Howard's Groove
Howard Street
If you're chasing a good batch brew with a side of lo-fi diner aesthetics, this specialty coffee house from the team behind Smooth Operator Coffee and Twin Peaks Coffee Roasters is for you. Howard's Groove always has something good on the go alongside the usual espresso options. Plus, you'll also find a mean range of toasties and some awesome wall art from local artists, designers and photographers.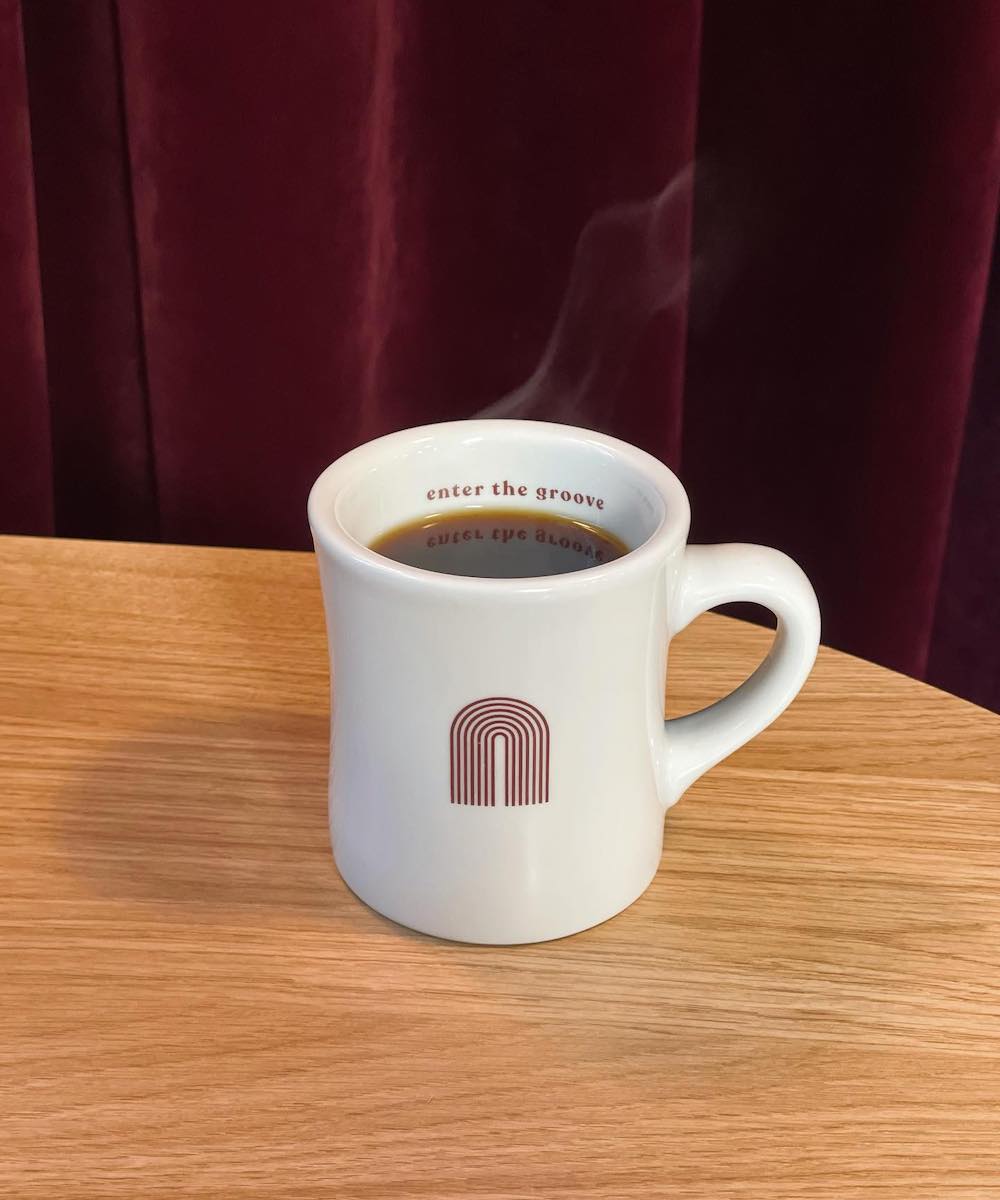 Hemingway Cafe by Mo
Stepping into Hemingway Cafe feels like what I imagine cafes of the future to be; minimal, sleek and incredibly high-tech. With the best espresso machine in the biz (an undercounter Modbar, for those wondering), a series of automated pour-over coffee makers serving unique brews and some of the very best baristas in town, this is the spot for serious coffee nerds.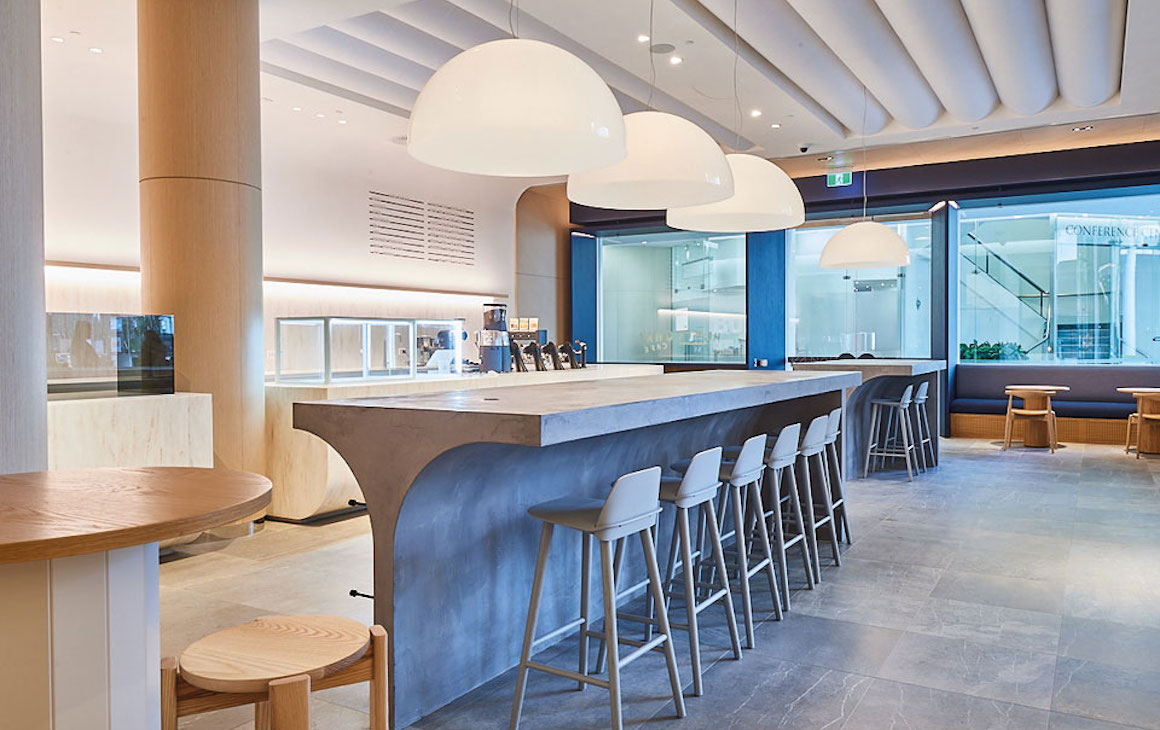 Little Soho Coffee Co
Wellington Street and St Georges Terrace
Good coffee, flakey croissants and loaded baguettes make Little Soho Coffee Co a no brainer for anyone chasing brekky or lunch on the go. Drop by either their new Wellington Street spot or the iconic St Georges Terrace hole-in-the-wall for your next fix.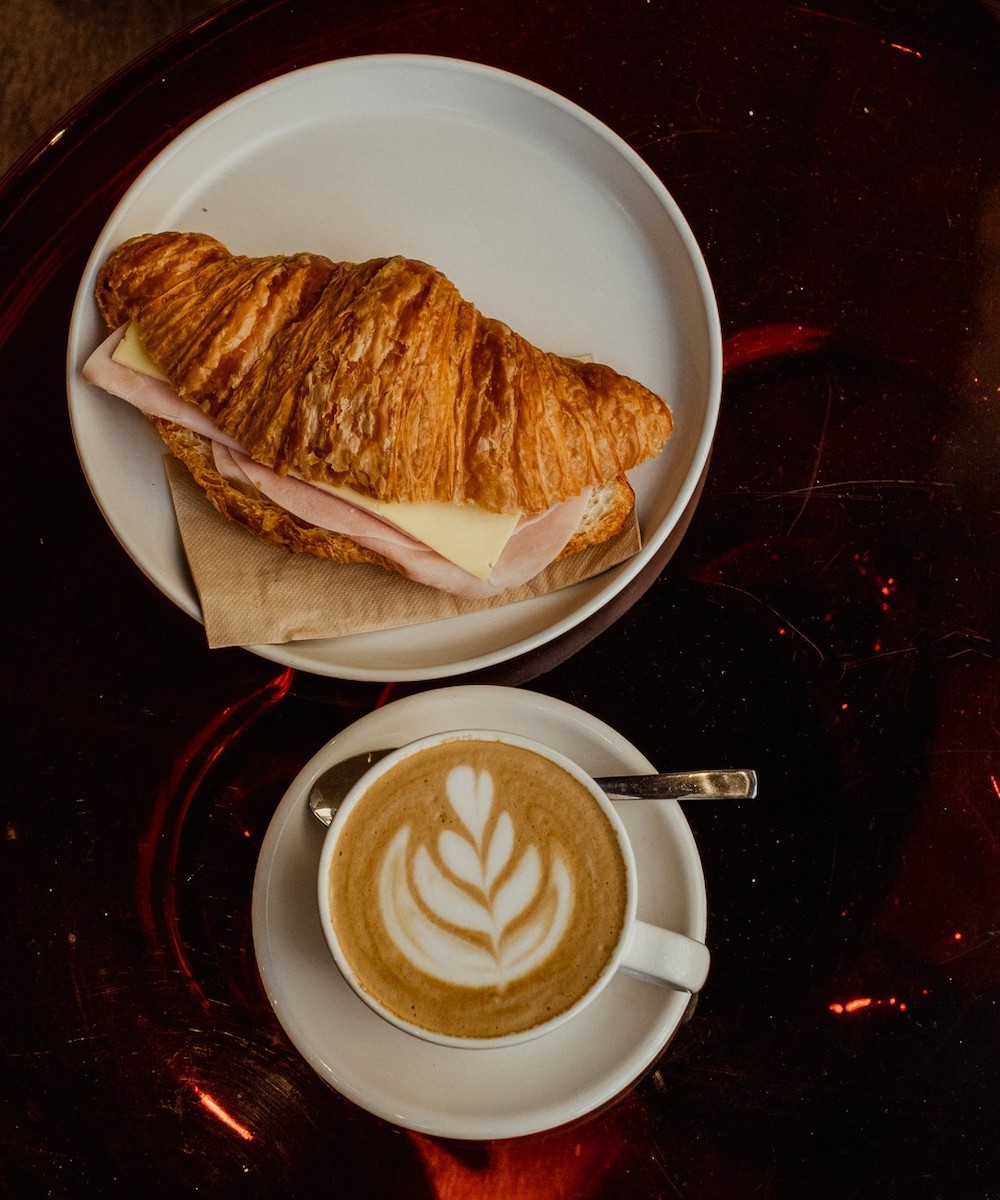 Mary Street Bakery
Allendale Square and QV1
Mary Street Bakery at Allendale Square is the best place to enjoy the morning rays and a good coffee before glueing yourself to your desk for the day. Sit at the high table and catch up on the morning news as sunlight reflects around the sharp fit-out. Sourcing from O'Connor-based roaster Pound Coffee and with a bunch of takeaway pastries (and freshly baked bread) from their baking HQ in West Leedy, you can't go wrong.
If you're up the other end of the Terrace, stop in at their extremely abundant kiosk at the bottom of QV1 (can confirm your fave salted caramel doughnuts are available).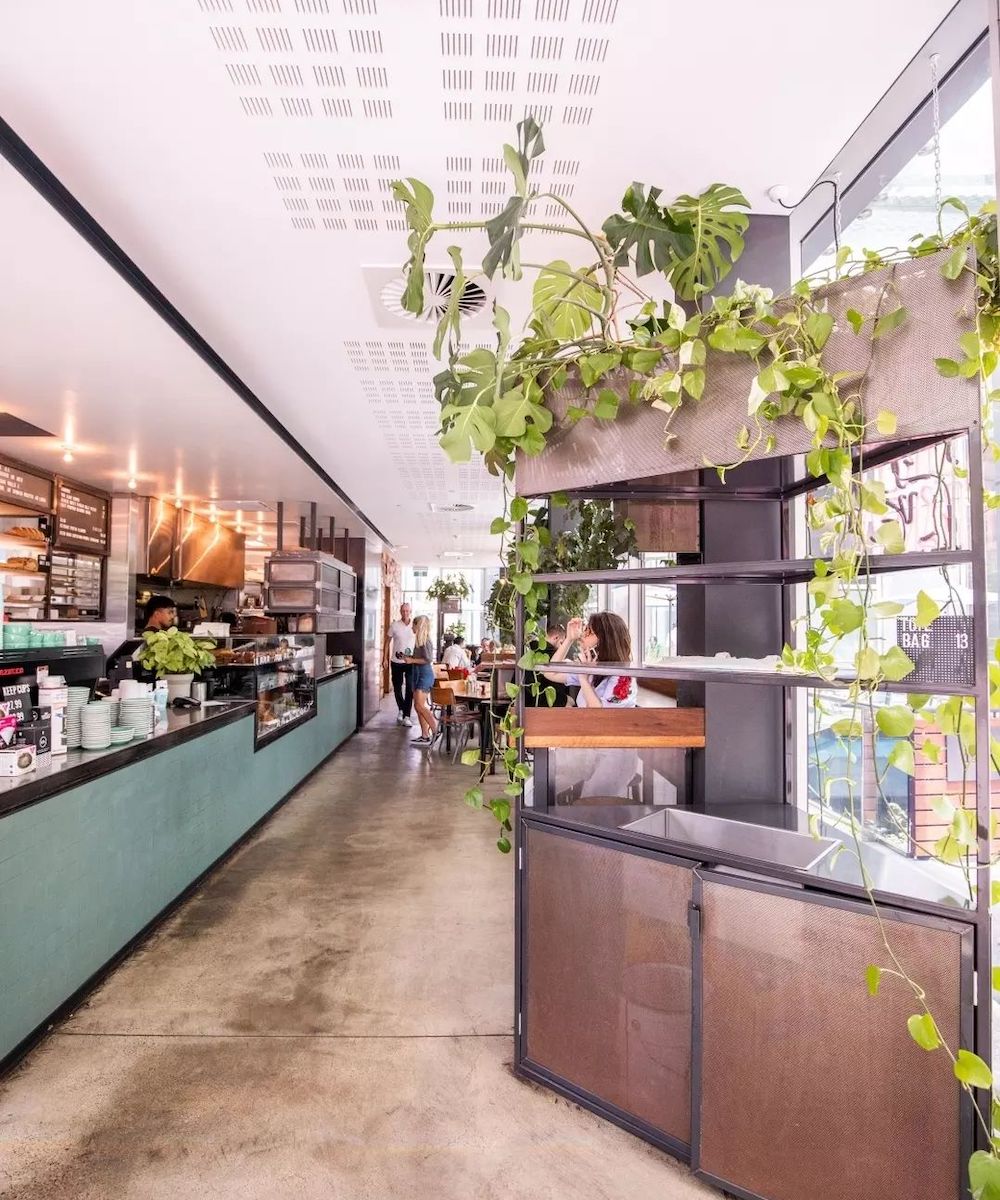 Mo Espresso
Trinity Arcade
If you're looking for somewhere that feels like your own private hang out, Mo Espresso is definitely it. The place has some serious street cred with Perth coffee lovers, and it's no wonder given they are crafting quality brews from Five Senses beans and putting some serious love into the whole thing (the place is a father-son project, and it shows). These guys are definitely pouring some of the best coffee in the Perth CBD. Also, if you need some stomach lining to go with that caffeine, their doughnuts, bagels and toasties will bowl you over.
Lowdown Espresso
Cloisters Arcade
With their astonishingly quick service and refined selection of brews (think single origins, cold brews and the best long black you may ever drink), it's no wonder Lowdown is often hailed as Perth CBD's numero uno spot to caffeinate. The personal details and familiar service aren't lost in the hustle of it all, and if you've got time, you might even want to stop for lunch—the toasted sammies are to die for.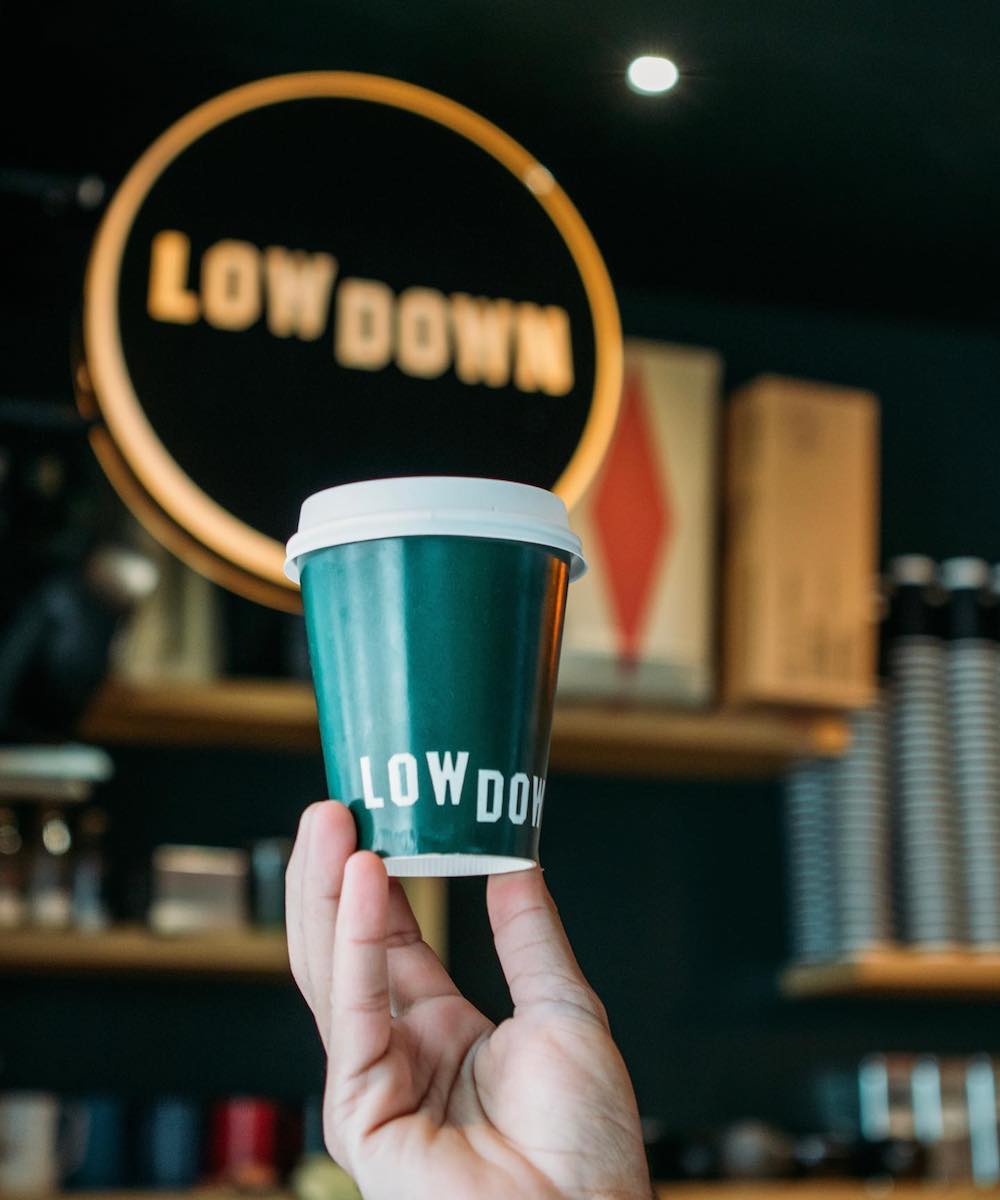 La Veen
King Street and Raine Square
Long hailed as one of Perth's best coffee and breakfast spots, La Veen has only stepped things up since saying farewell to their iconic heritage corner spot. They've now got two outlets in the CBD. Both are working with a custom 6-group Synesso espresso machine and slinging some cracking filter selections alongside bagels, juice and brekky faves.
Max & Sons
140 William
Brought to you by the peeps behind Mo Espresso, Max & Sons is your first point of call if you're coming up from the Underground Station—or even if you're not. Top Dup doughnuts, an impressive selection of sangas, and delicious Five Senses Coffee filtering through their gorgeous Synesso will have you rearing and ready for a hard day's work ahead. Small batch coffee with flavours changing daily will also keep you coming back.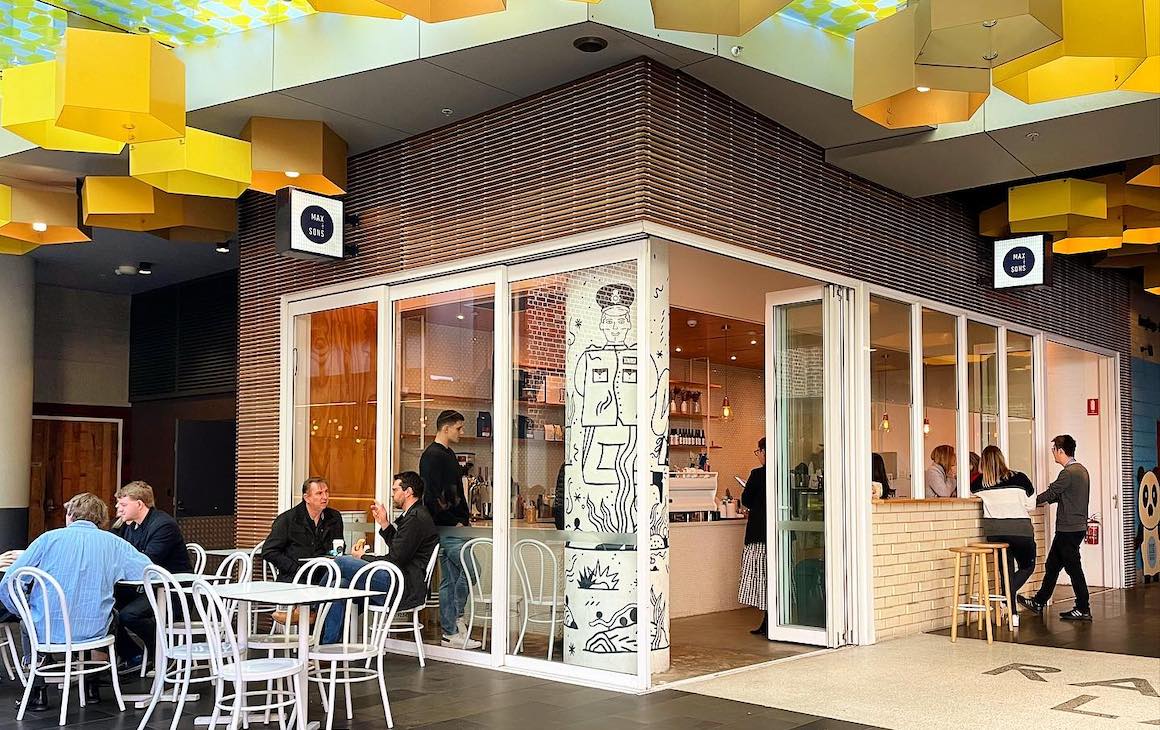 Telegram Coffee
State Buildings
Sourcing their beans from Melbourne's Proud Mary Coffee and Perth local's Loaded Craft Coffee Roasters, Telegram Coffee's central location isn't the only reason this place keeps busy. Sip on delicious coffee from your pretty pink cup (these babies are a reference to the building's history of housing the GPO, from where many an important telegram were sent), then wander through the iconic Postal Hall to start your day out with a good dose of beauty.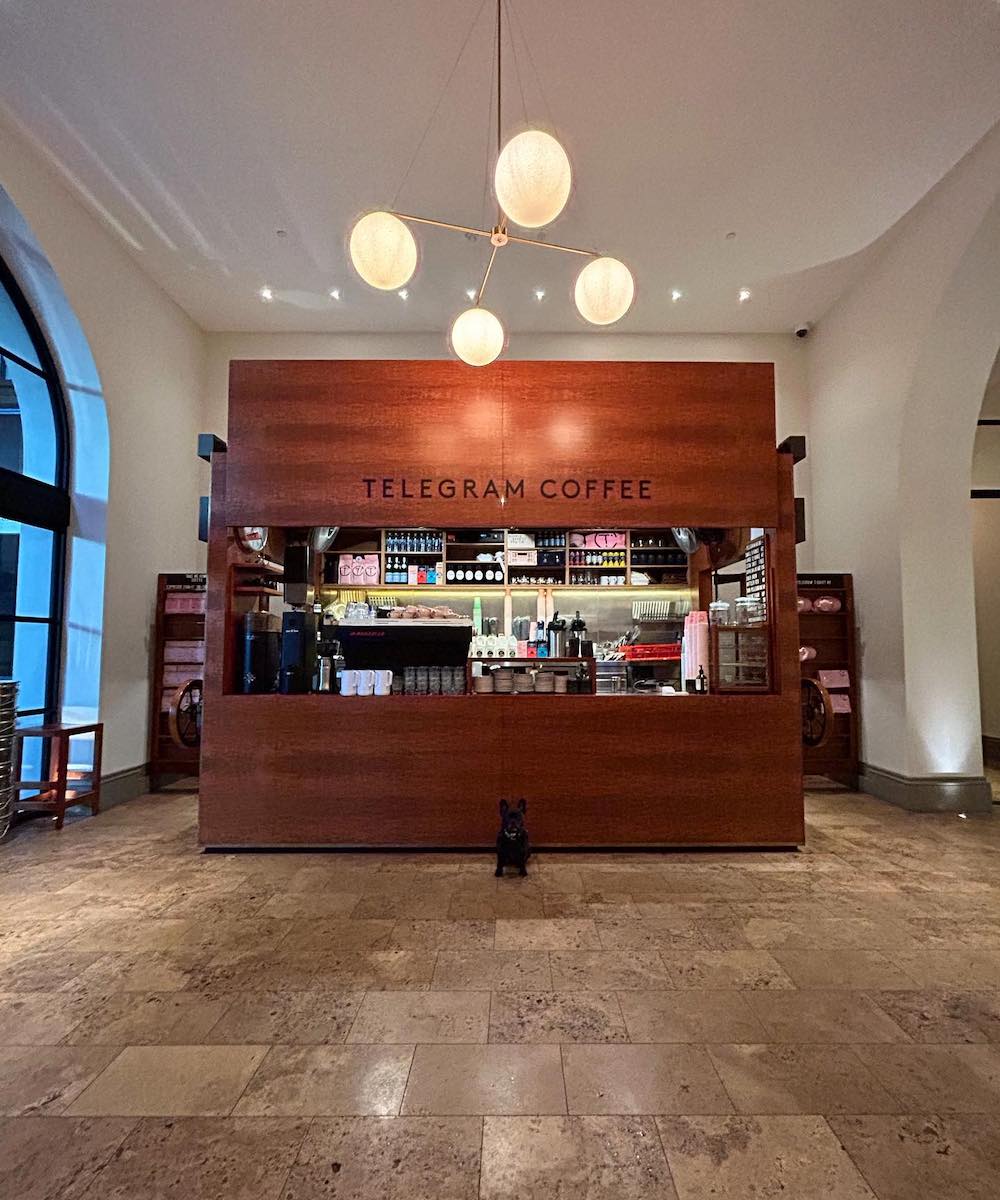 Standing Room Only
Piccadilly Arcade
As the name might suggest, Standing Room Only is not the place to go if you want to sit and catch up on emails. But, it's definitely the place to go if you want some of the best coffee in the Perth CBD in a hurry. Keeping things fresh are their guest beans, which are brewed to perfection by the very serious baristas who have only one concern: keeping the corporates caffeinated. Speed through on your daily walk to the office, or grab-n-go when you're shopping Murray or Hay Street malls!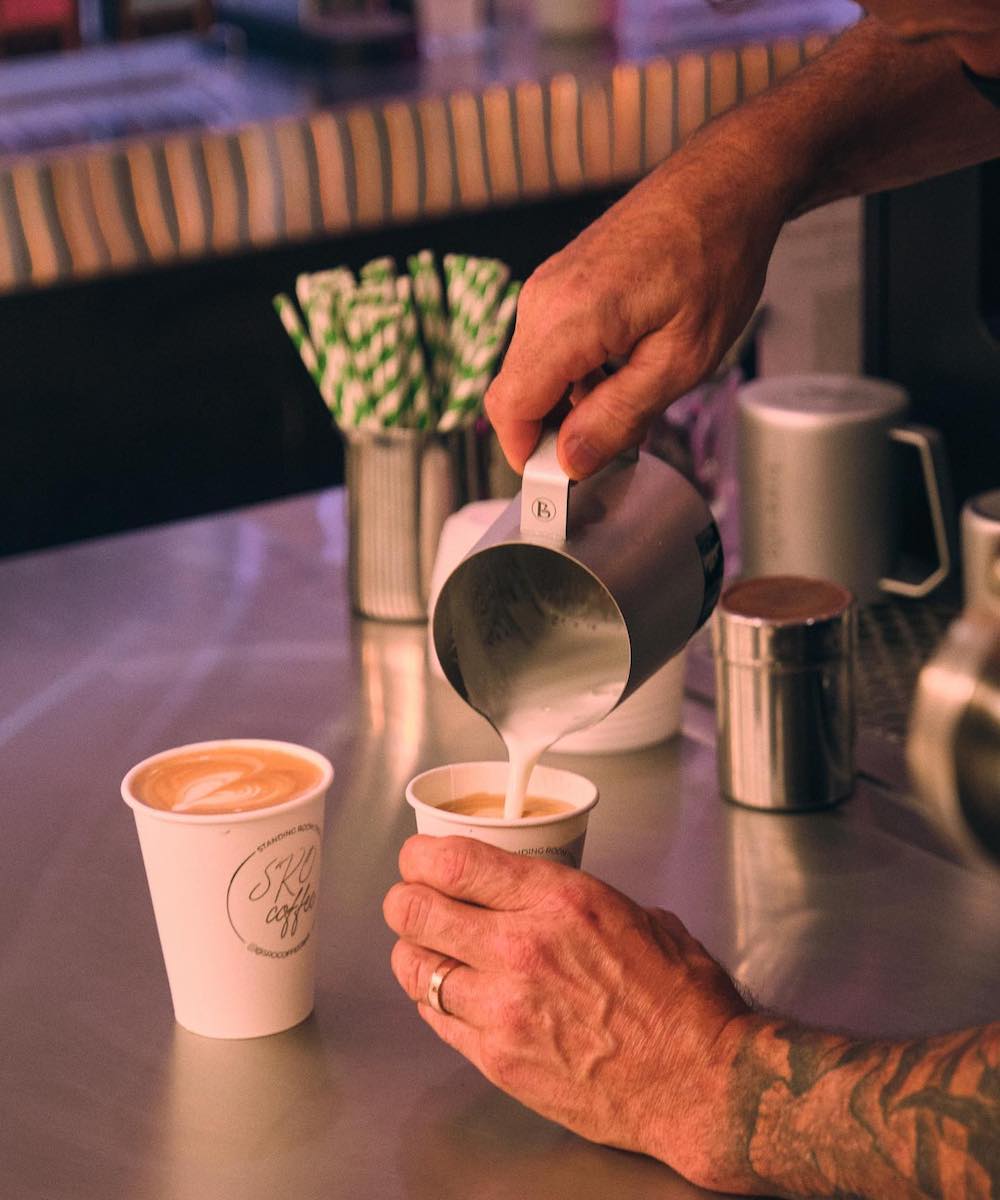 Drip House
Hay Street
A bit further up from Cafe Vinyl you'll find another equally as charming and equally as poky coffee stop—Drip House. Well known for their cold drips, Drip House also offers up a variety of other single origin brews, changing regularly. Their central Perth location means they're pretty flat out most of the time, but there's no compromise made on quality—either of the coffees or the service—and the small space to chill and drink your coffee out the front somehow still feels slow-paced.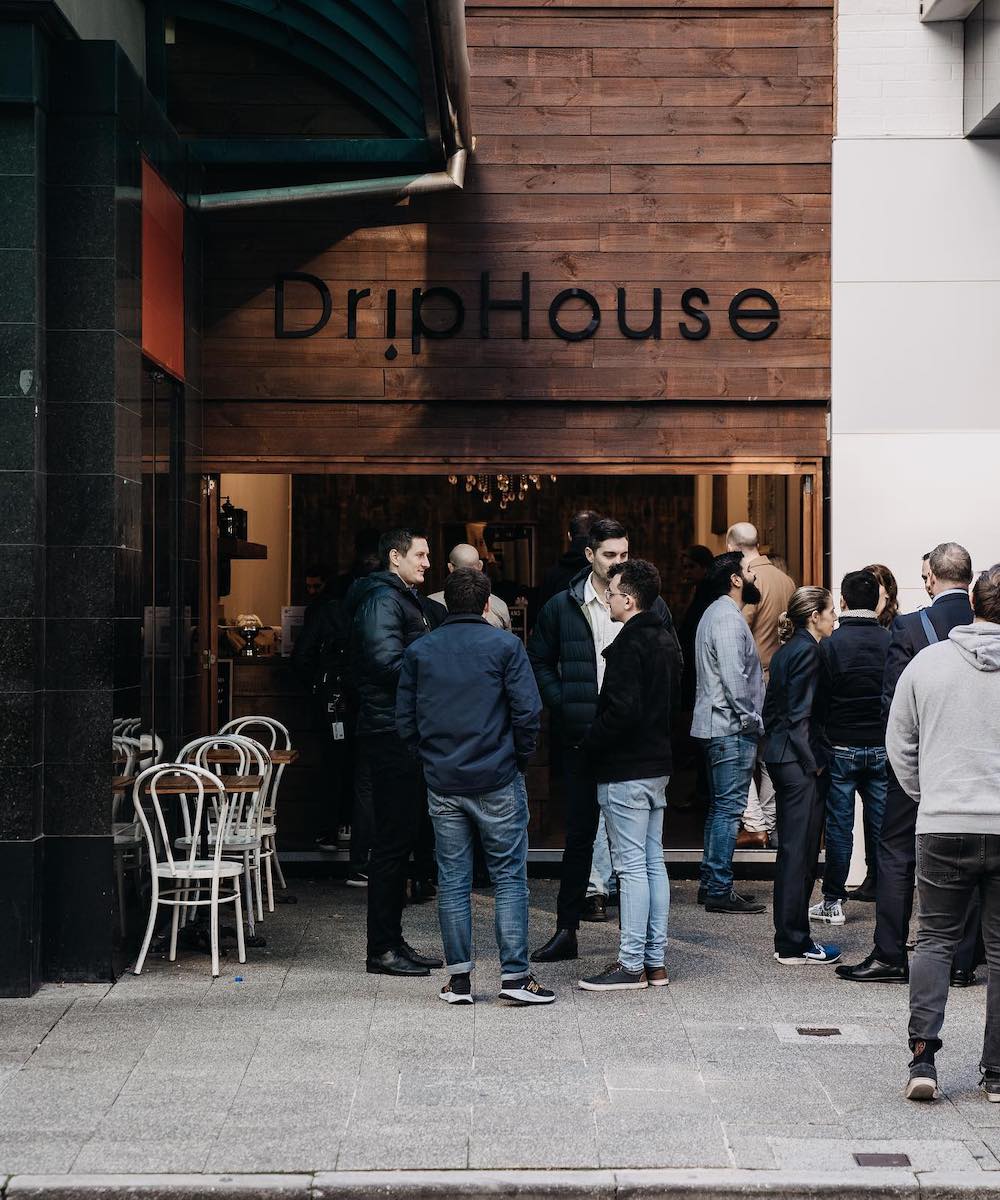 The Deli by Greenhorns
160 Central Arcade
The hip newish addition to the slightly drab but well-loved food court in 160 Central Arcade, Greenhorns' Deli is a great coffee stop if you're flying between the Terrace and Hay Street. These guys are super friendly, make excellent coffee, and have a cabinet full of mouth-watering food that is everything cabinet-food usually isn't: varied, substantial, fresh and healthy, with the occasional treat like reuben toasties thrown in for good measure.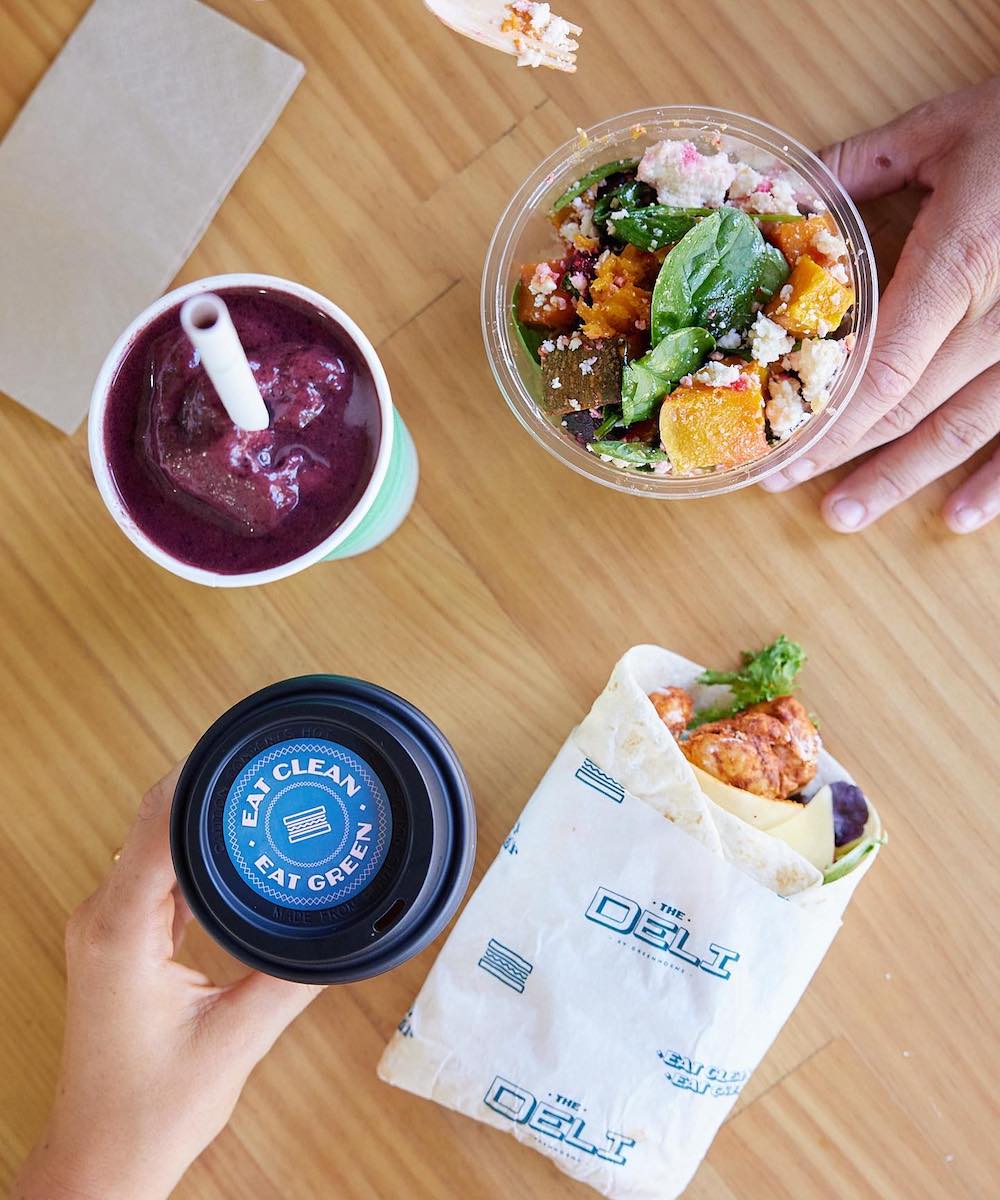 Little Angel
The Esplanade
If coffee with a serious twist is your thing, Little Angel is your new favourite spot. But, if things like liquid nitrogen affogato aren't your thing, don't worry: their Five Senses Coffee brews come in more traditional and still finely crafted forms too. With a spacious seating area and a welcome atmosphere, Little Angel is a good choice for coffee meetings and catchups too!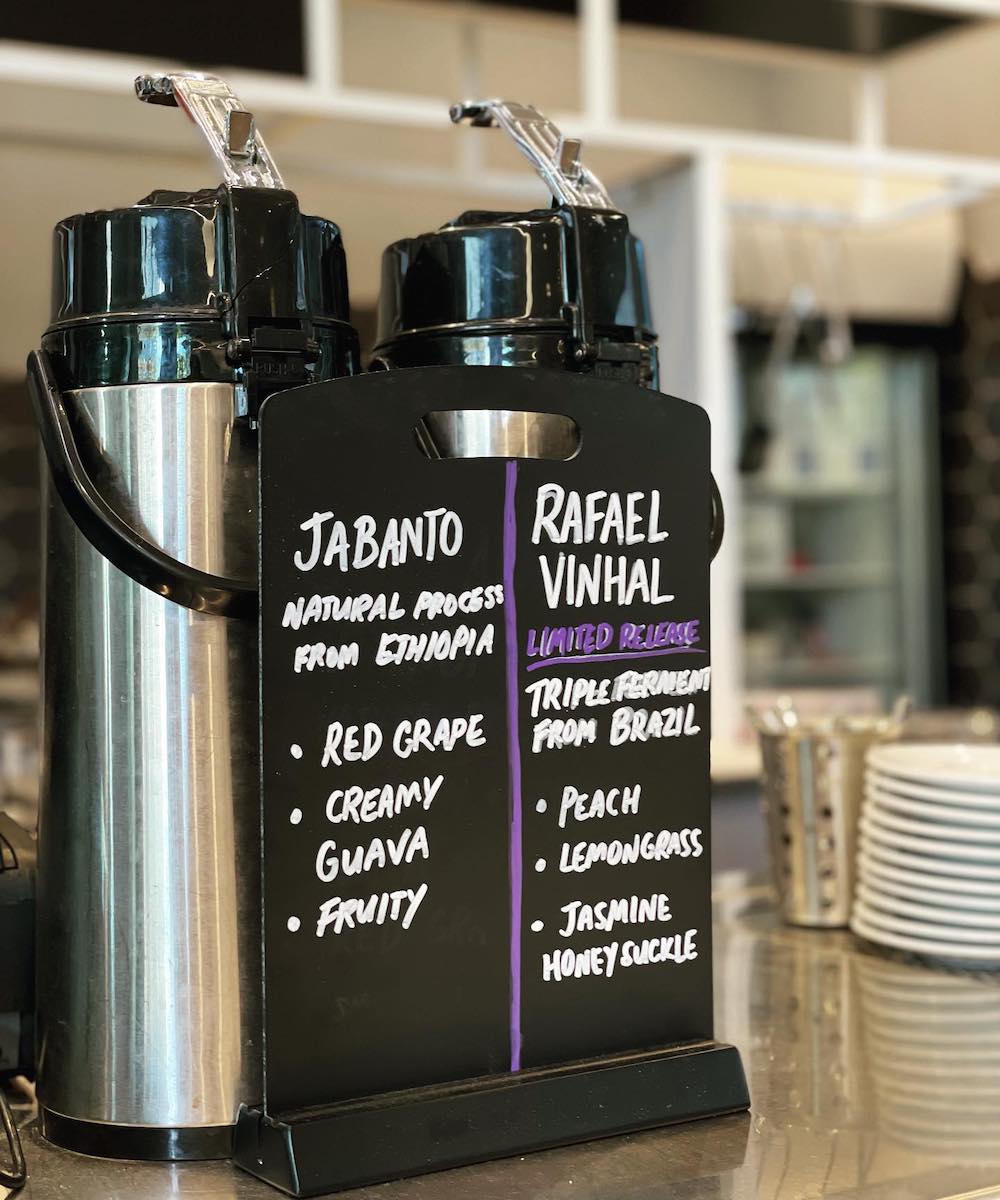 Tiisch
Milligan Street
An absolutely beautiful spot to while away a couple of hours over a coffee or meet with friends for lunch, Tiisch also does well to keep up with the corporate coffee-loving crowd. They're making serious coffee with plenty of imaginative but unfussy, quick bites to grab-and-go alongside it. But we predict that once you step inside you won't want to leave, so come when you've got time to stay. Also, this place is quiet and offers a sense of privacy, so it's a great spot to take clients for a low-key but still classy lunch—just make sure you book.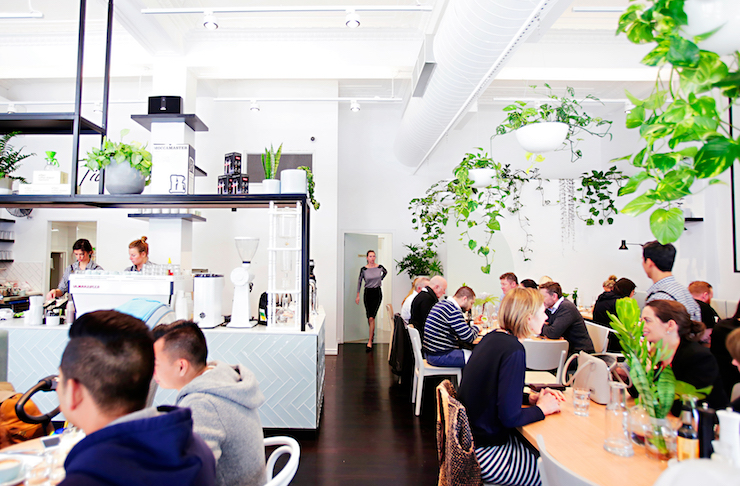 Smooth Operator
Milligan Street
Slightly further north of Tiisch you'll find this other west-end gem, Smooth Operator—you can't miss the trendy little orange 'Coffee' sign that's fixed outside. We love everything about this place, from the green suede bench seats to the well-kept fiddle figs, all the way to the glorious little vintage amber glass coffee cups. But the fit-out won't be the only thing you can't get enough of: the coffee is seriously good, and the baristas are there to please.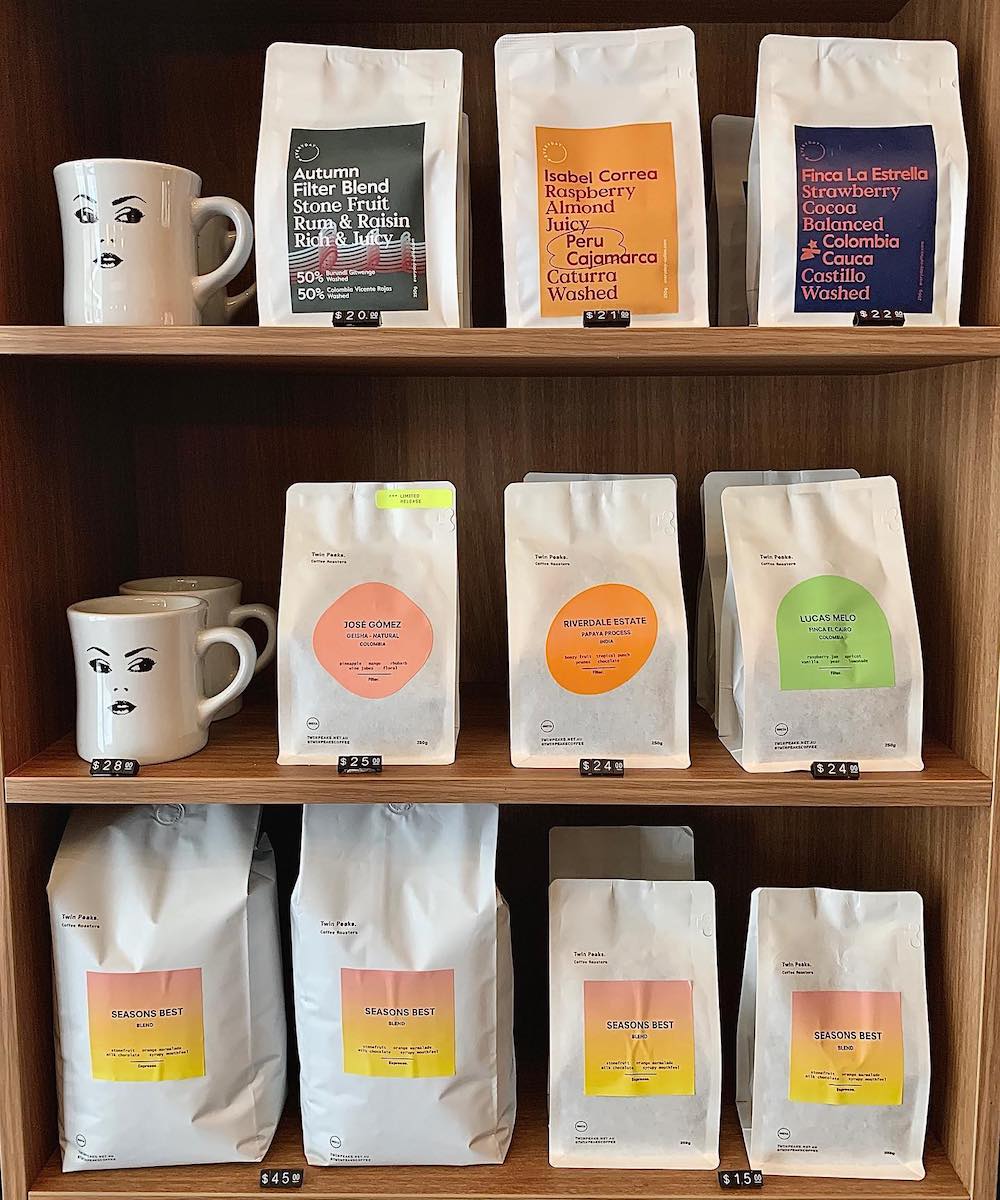 Milktooth Coffee Dealers
Barrack Street
It can be seriously hard to tell the riff from the raff on Barrack Street sometimes, but don't let that stop you from visiting Milktooth Coffee Dealers, who are brewing up some very fine coffee from Toby's Estate beans. Their $8 coffee + breakfast wrap deal on Fridays is also something to behold—you'll be hard pressed to find a better deal than that on your way to work. Enjoy!
The Wolf Espresso
Wolf Lane
Escaping to Wolf Lane amid a busy day's work is quite delightful, and The Wolf Espresso is your landing place. It's got such a wholesome feel that if you don't make it your regular spot for the stellar coffee, you definitely will for the chilled, homely vibe. A great spot to go with coworkers for a quick coffee break, to hang out for lunch, or to read the paper in the morning, The Wolf is an absolute diamond in the rough.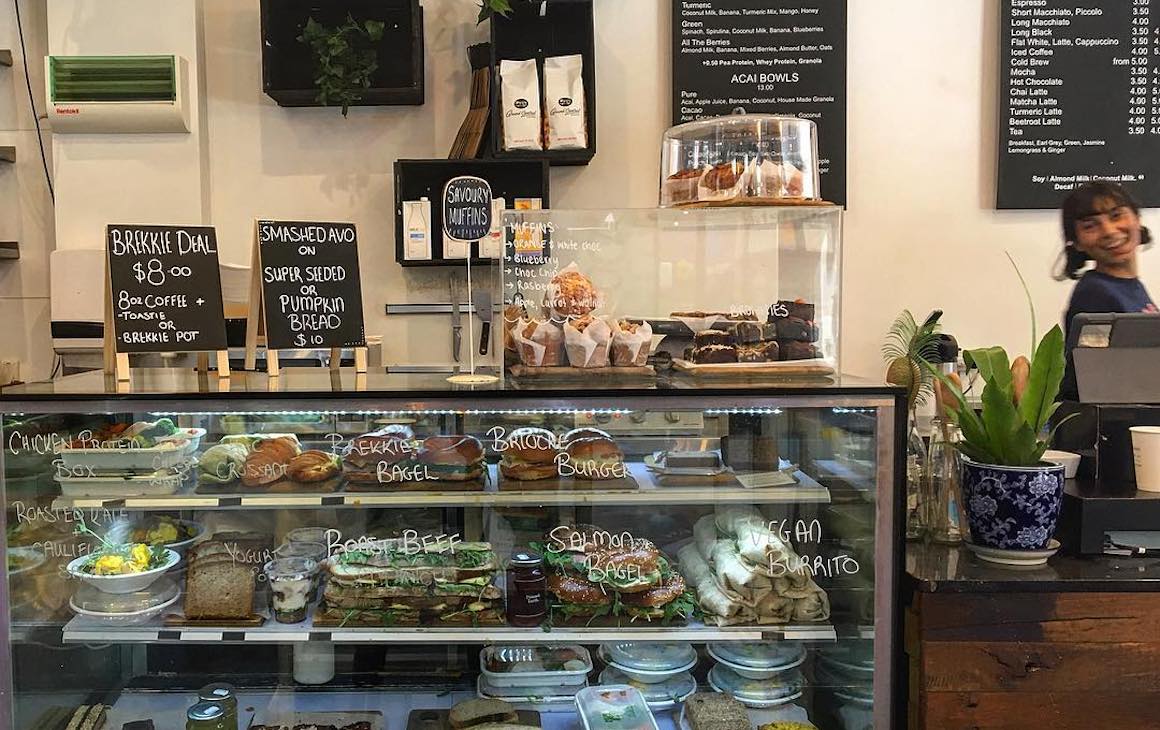 Hungry? Check out our favourite restaurants in Perth's CBD.
Image credit: Howard's Groove, Hemingway Cafe, Little Soho Coffee Co, Mary Street Bakery, Lowdown Espresso, Telegram, Standing Room Only, Drip House, The Deli by Greenhorns, Little Angel, Elle Borgward (Tiisch), Smooth Operator, The Wolf Espresso