Darkfield, the guys responsible for those terrifying shipping container experiences at Fringe are back at it; bringing two of their creepy container experiences—COMA and FLIGHT—back to Perth this May-June. After having to cut their Fringe season short due to the COVID lockdown, organisers are stoked to give Perth an extra fright this year.
In case you've been living under a rock, Darkfield is all about multi-sensory experiences with zero light and 360 degree sound which will freak you right out. This doesn't sound too scary until you realise that the whole experience is more like a psychological experiment to mess with us, because though the only senses being engaged are touch and sound, the audio is designed to make punters conjure up imagery and question what is real and what isn't.
So what can you expect from COMA? Well as usual, it'll be set in one of their 40ft shipping containers, but this time each wall will be lined with bunk beds—picture one of those Japanese capsule hotels. You'll be asked to say goodbye to your loved ones and climb into a bed all on your lonesome (sorry, no hand holding) before the immersive multi-sensory experience pushes you into a collective dream state that sends you deep into the dark corners of your mind.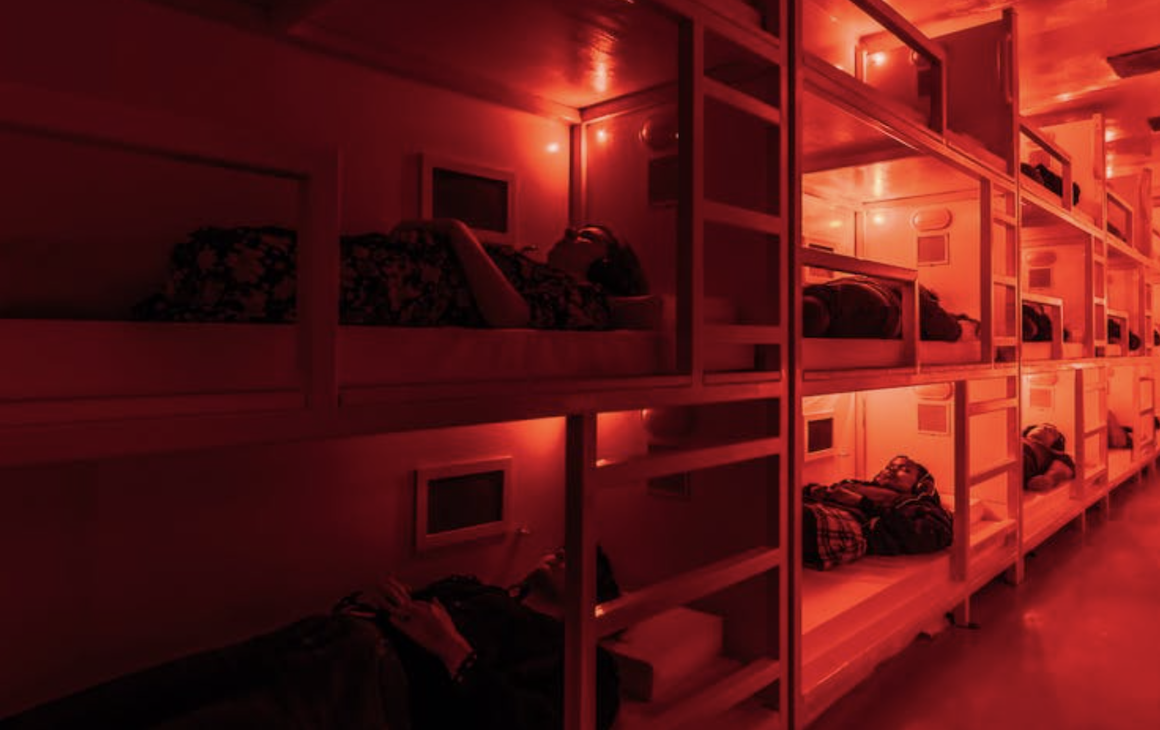 And for FLIGHT, well...nervous flyers best stay away. Taking your seat in a section of an actual airplane salvaged from a plane graveyard (ok, we're already creeped out), you'll be plunged into impenetrable darkness while eerie sounds surround you—leaving you to believe you may or may not land safely, even though you never took off at all.
Being that it all goes down in the pitch black of a shipping container, the organisers don't recommend it for the claustrophobic or anyone suffering a heart condition.
You can catch all the Darkfield experiences at various times Tuesday to Sunday in the Perth Cultural Centre from Thursday 20 May to Sunday 20 June. Grab tickets here.
THE DETAILS
What: Darkfield's COMA and FLIGHT
Where: Perth Cultural Centre, Northbridge
When: 20 May to 20 June 2021, Tuesday to Sunday
For tickets and more info, click here.
Need more? Check out these awesome things to do in Perth.
Image credit: Supplied