Tucked away in the quiet little corner of West Perth normally reserved for homeware stores and the mystical world of Scitech, you'll find Forklore—the latest opening from Hanji and Hanli Khor—the brothers behind beloved Bayswater brunch spot, tbsp—and ex-Tbsp Head Chef Brian Kong.
Boasting a beautiful minimal-aesthetic fitout, the cafe has a seriously serene vibe, with white brick walls, a green painted roof with lush greenery that falls from tall planters and larger pots scattered between sleek timber tables. A large glowing 'FOLKLORE' sign tops the counter and kitchen (which you can easily peek into), and large glass windows wrap around the cafe, infusing the space with oodles of soft natural light.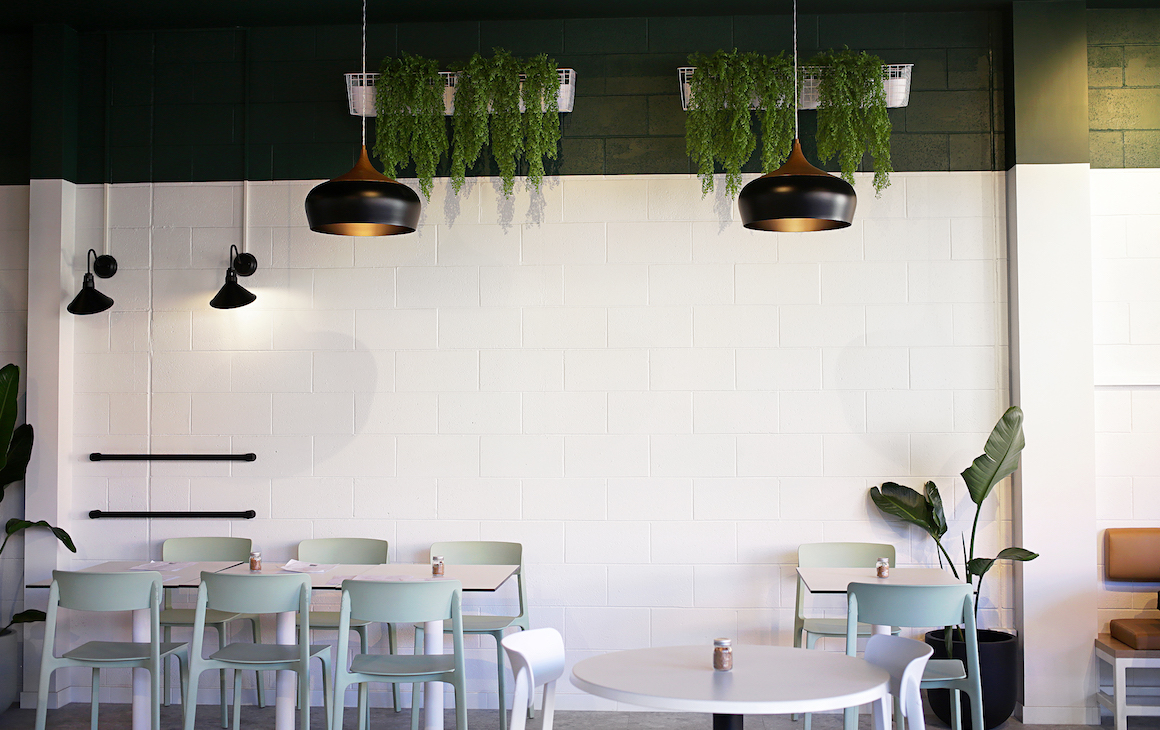 Much like tbsp., the menu has a heavy Asian influence backed by exceptional coffee and their trademark cakes, croissants, and baked treats. From xo scrambled eggs and shokupan french toast to tonkotsu congee and a sous-vide duck nanban udon, there's loads of exotic brunch dishes to dig into—each one perfect if you're a little over the standard smashed avo and poached eggs offering. But don't worry, if you're with a fussy eater, they can of course still get silky scrambled eggs on toast and a flat white.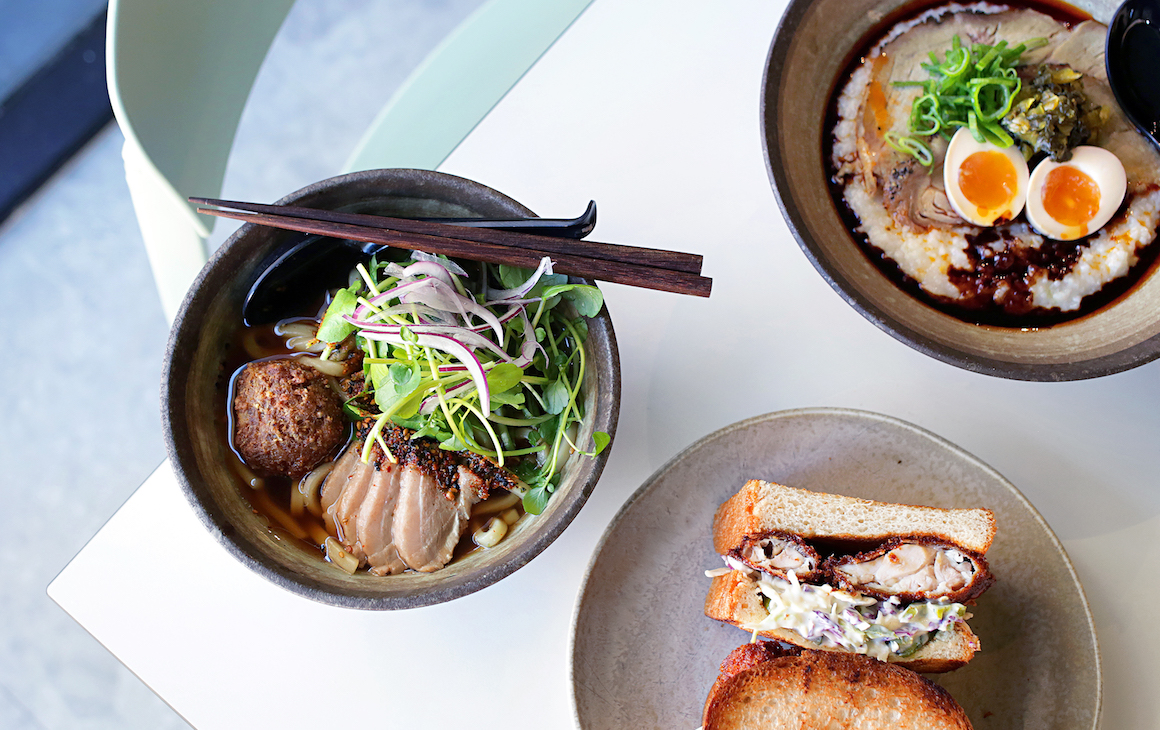 Given the rainy day, we decided to tuck into a humongous heartwarming bowl of the congee (an Asian savoury porridge), which featured two pieces of juicy pork neck chashu, a soft yolked ajitama egg, mustard greens, a mindblowing burnt garlic oil, spring onions and chilli oil—which don't worry, is not hot but just gives the bowl that little extra warmth. If you're yet to try this Asian delicacy, do yourself a favour and give this one a go; it's basically a hug in a bowl and something you'll be craving well after you've scraped the bowl clean.
The popular katsu chicken sando was also too good to pass up. With a drool-worthy slab of chicken katsu at its heart, crunchy slaw and zesty pickles in support, all topped off with generous heapings of Japanese mayo and katsu sauce between the fluffiest lightly toasted bread ever, it's another winner—so no surprise to see there's at least one of these bad boys on every table in the place.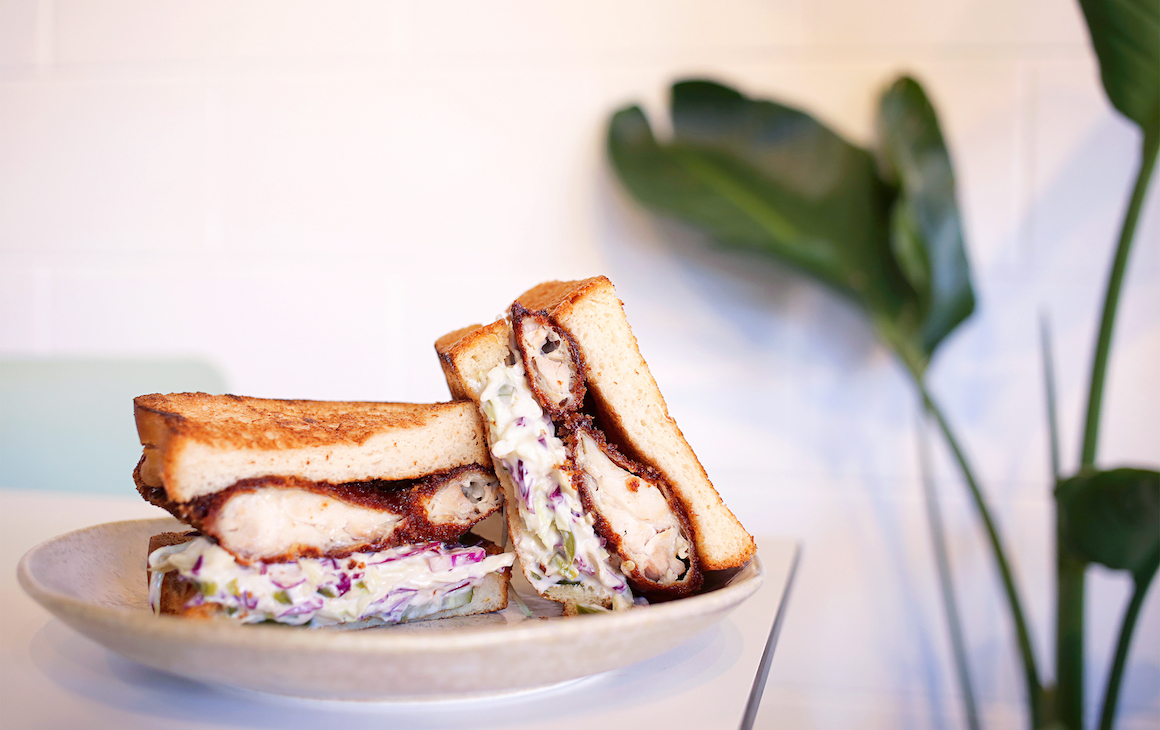 To round out the meal, we decided to throw in one of their sweet treats from the counter—opting for a delicious popcorn flavoured doughnut. And while we 100% intended to have this at the end of our meal, it came out first and we make no apologies for devouring every inch of this gooey delight before the mains even hit the table. Honestly, who said you can't go straight to dessert, anyway?
Over in the barista's end of town, you'll find all your usual hot drinks, each brewed to perfection, but given the Asian influence, we took the opportunity to smash down a delightful matcha latte which is available hot or iced.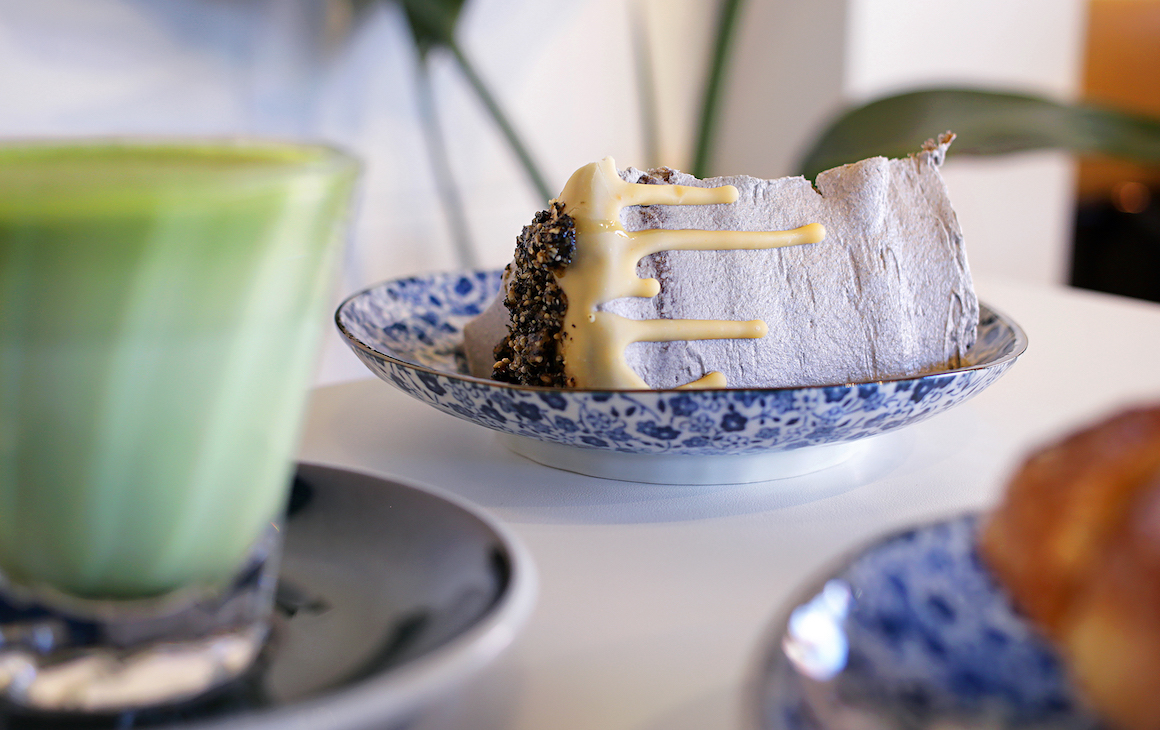 Before bidding farewell, do as we did and order a takeaway nori croissant to go. Oh so flakey, golden and buttery with a subtle saltiness from the flakes of nori that are hidden throughout—you can't go wrong.
Located at 102 Railway St Suite 11-12, City West Centre, West Perth, Forklore is now open from 7am to 3pm weekdays and from 8am to 3pm on weekends.
Be warned, Perth's eager brunch goers have wasted no time finding this opening so you may have to wait for a table if you end up caught in the peak hour rush (we got in just before lunch and there were six groups waiting outside when we left). It's definitely well worth the wait, though, so if you get stuck in line, just suck it up.
Hungry for more? Check out more of Perth's best new restaurants.
Image credit: Forklore, Claire Logan