If you're a bit of a sweet tooth, you probably already know Fry'd from their regular appearances at markets around Perth. If not, all you really need to know is that they are the masters of fried ice cream and they just opened up a permanent store in Leederville and it's a real vibe.
Sitting pretty at 138 Oxford Street, the most exciting part (beyond the delish icey treats, obviously) might just be the fit-out by DBD. They've taken inspiration from the Museum of Ice Cream in San Francisco and New York, and it's the prettiest pink wonderland we've ever seen. Complete with pink neon lights, elaborate flower displays, pink marble, gold touches, decorative arches and in-store swings, there's no way you're leaving without taking a cheeky Insta snap or three.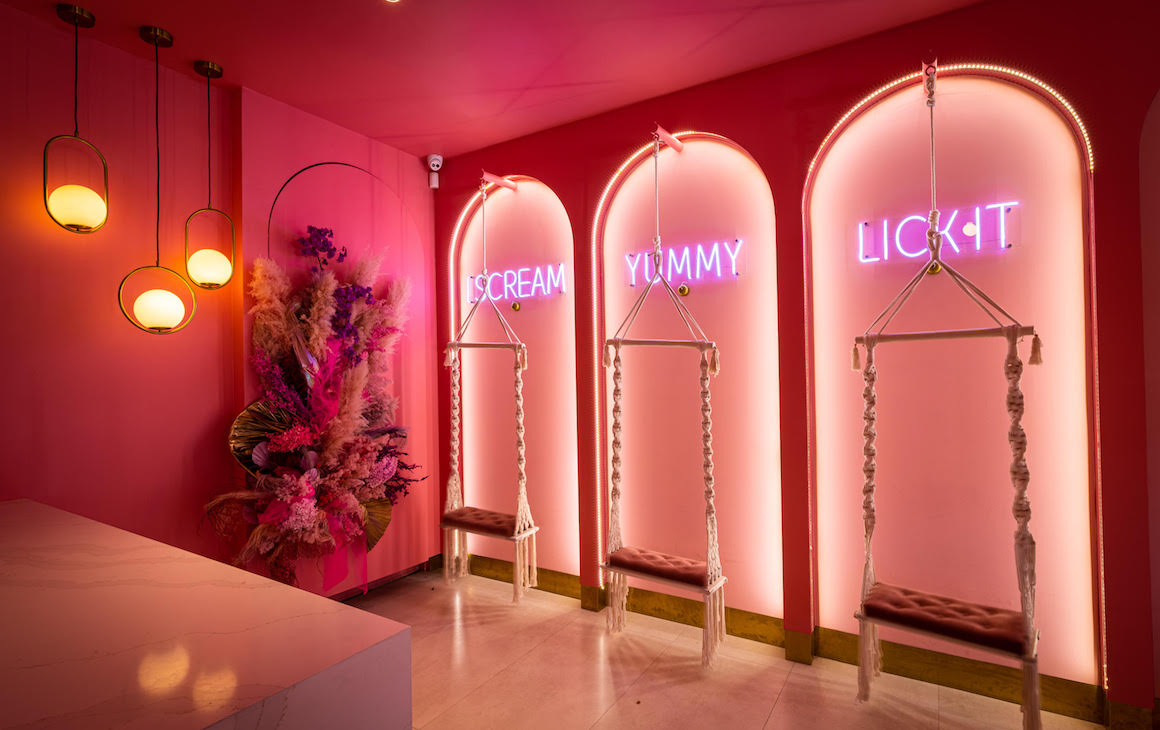 Everything you know and love from the old food truck menu is there—think vanilla bean and salted caramel, cookies and cream, matcha and white chocolate and more—but there are a few new things to look out for.
First up, thanks to the extra room afforded by a brick and mortar kitchen, they finally have the capacity to make gluten-free ice cream—something the punters have been after since day one.
To keep the flavours fresh Fry'd has also teamed up witht he crew at Il Gelato to get some exciting new flavours going. Expect things like like sticky date pudding, Ferrero Rocher, Earl Grey milk tea, alongside plenty more out of this world creations.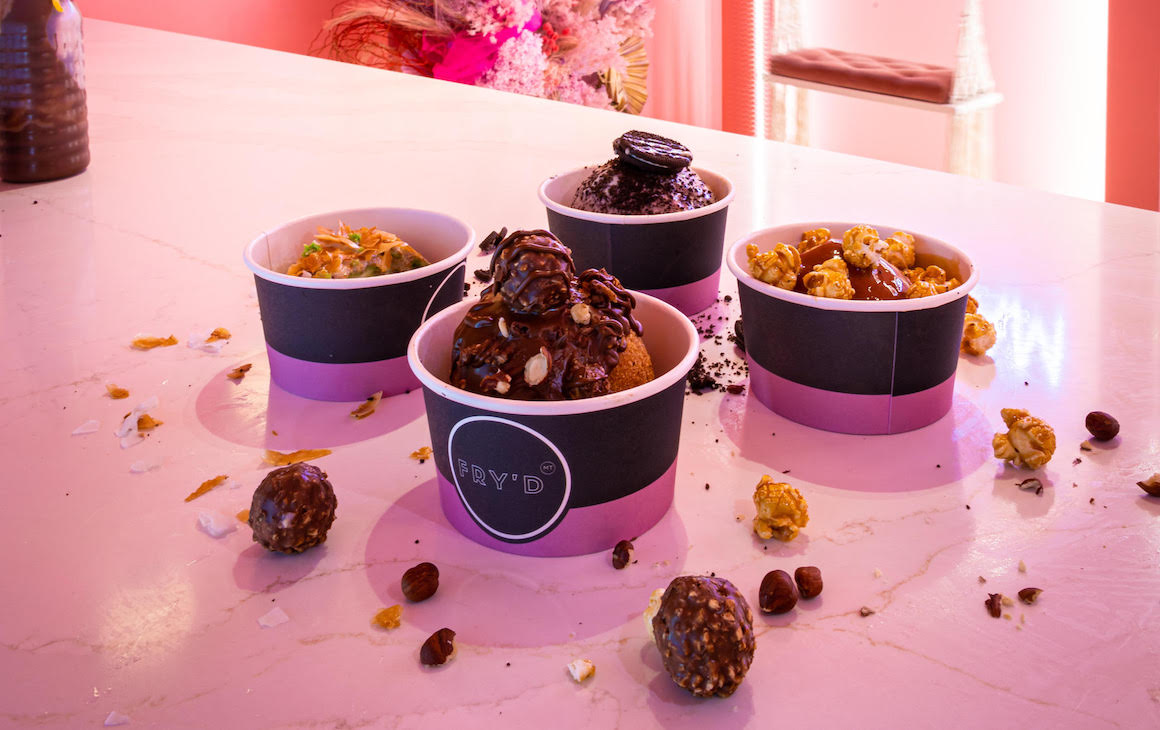 If Leedy seems a little far north for you, get pumped—they're also opening Fremantle store, which apparently will be even more amazing with owner Maria Tong saying, "Fremantle will be our flagship store as the architecture on the kiosk is next level, we are looking to do some really exciting things with it."
Watch this space for more details on Freo, and until then, find Fry'd at 138 Oxford Street in Leederville serving fried ice cream from 12:30pm to 10pm everyday, with coffee available from 7am.
Want more sweet stuff? Stuff your face with the tastiest cinnamon scrolls in Perth.
Image credit: Matty K Photography for Fry'd