If you're a serious Perth brunch club member, chances are you know a thing or two about Gordon Street Garage. What you may not know is that the good folk behind our favourite garage turned ultra-cool eatery have answered our prayers and are dishing out an epic lunch and dinner menu. We obviously had to go check it out, and safe to say it did not disappoint.
Despite being a very cold and wintery Wednesday night, we were pretty damn excited to scope out how this undeniably cool space fairs come sundown. Once a working garage, the huge industrial space has been converted into a very stylish cafe, restaurant and bar complete with a new cosy wine nook and a cool outdoor garden bar which is just begging you to pull in for after-work drinks. It's loaded with old-world charm and cool decor so whatever section you're in, be sure to look up and all around as there's something interesting in every corner.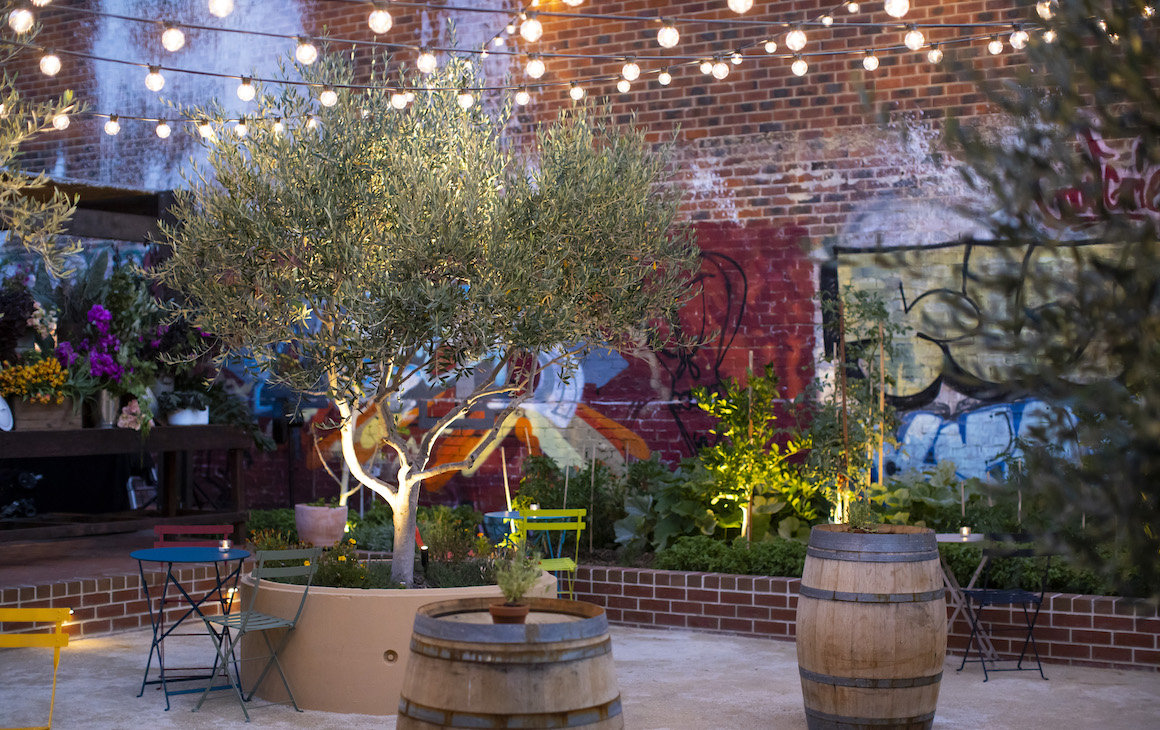 The new menu is split up into a selection of small share plates and hearty mains. Our recommendation? Round up a group of friends and work your way through the list to tackle as many of the dishes as you can. You're going to want to taste as much as humanly possible.
While we perused the tough choices ahead of us, it was only right to try a cocktail. We went for the refreshing and somewhat classic Limoncello Spritz and a Willow Wren—a concoction of gin, rosemary and elderflower. No complaints here, both went down a treat. If wine is your thing—and let's be real, it's ours too—there's a fine list to check out.
We're firm believers that you need to try a restaurant's fries at any given chance just so that you can be sure you really understand who's got them covered. Let us tell you, Gordon Street Garage's twice cooked hand-cut fries could be taking out Australia's prize. Please, for the love of god, add them to your list.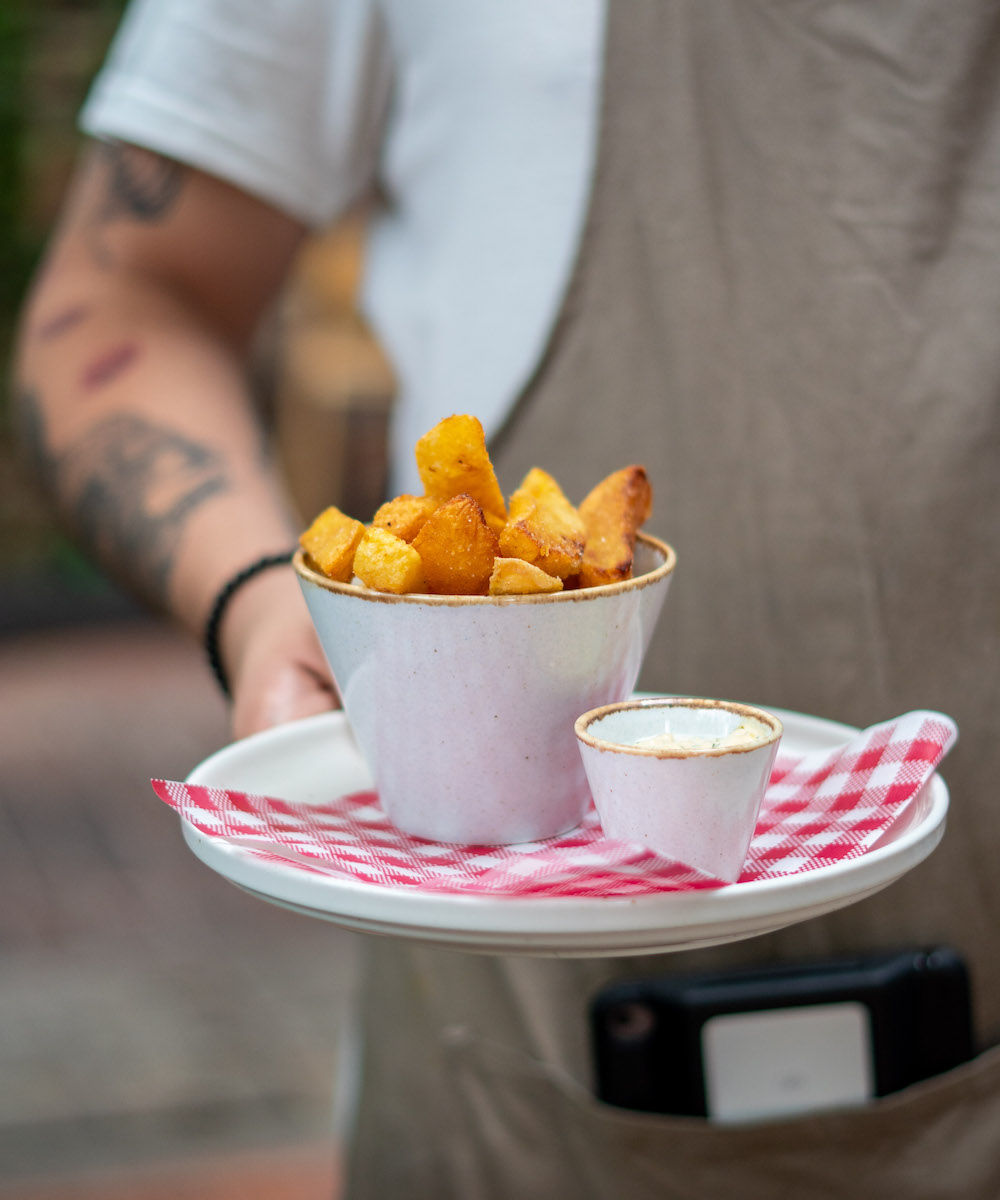 The turmeric hummus and cheesy corn croquettes were seriously tasty too. But it was the octopus that our extremely friendly waiter recommended which was the absolute stand out of the starters. We licked the plates clean and were then quite concerned as to how we were possibly going to fit a main course in. But rest assured, we powered on through.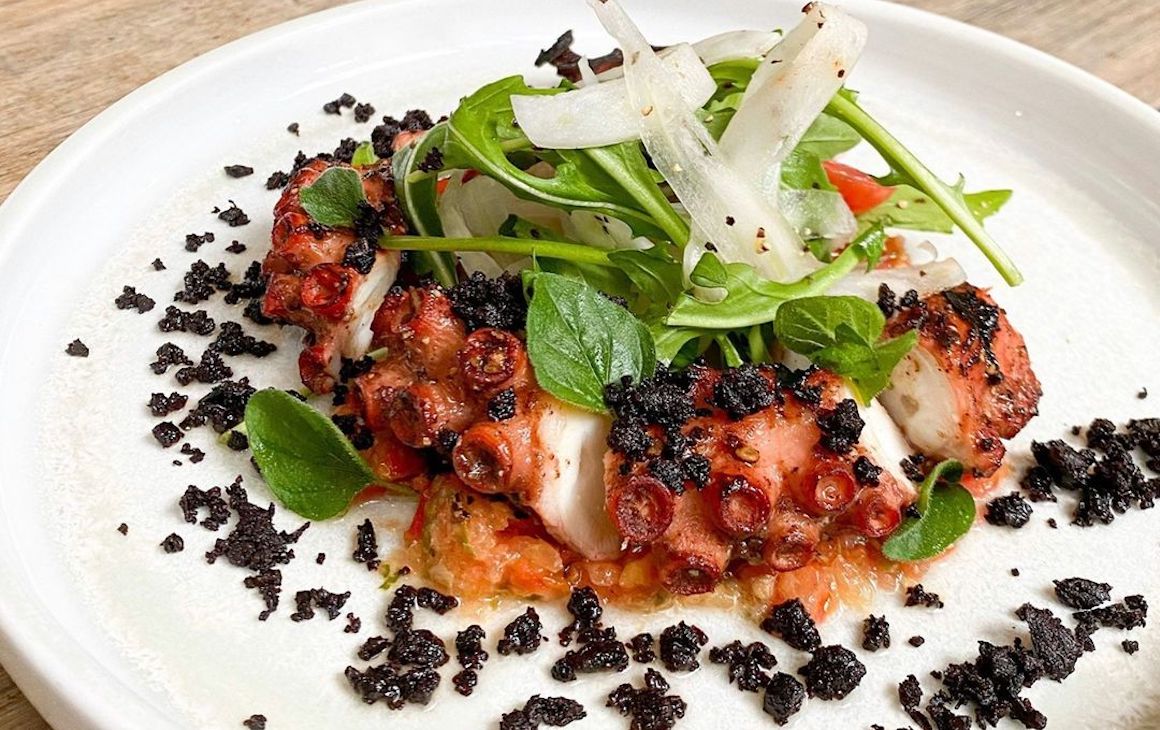 For our main course we decided to try the miso baked pumpkin and ricotta dumplings with grilled broccolini, which delivered max goodness, and deliciousness all in one bowl. After a peek on Gordon Street Garage's Instagram, we knew our second main would be the pork schnitzel. How to describe these little beauties? In simple words, three super fancy mini parmis topped with salami, provolone and a tomato cumin chutney. Not your average pub grub, and yep, we're still salivating.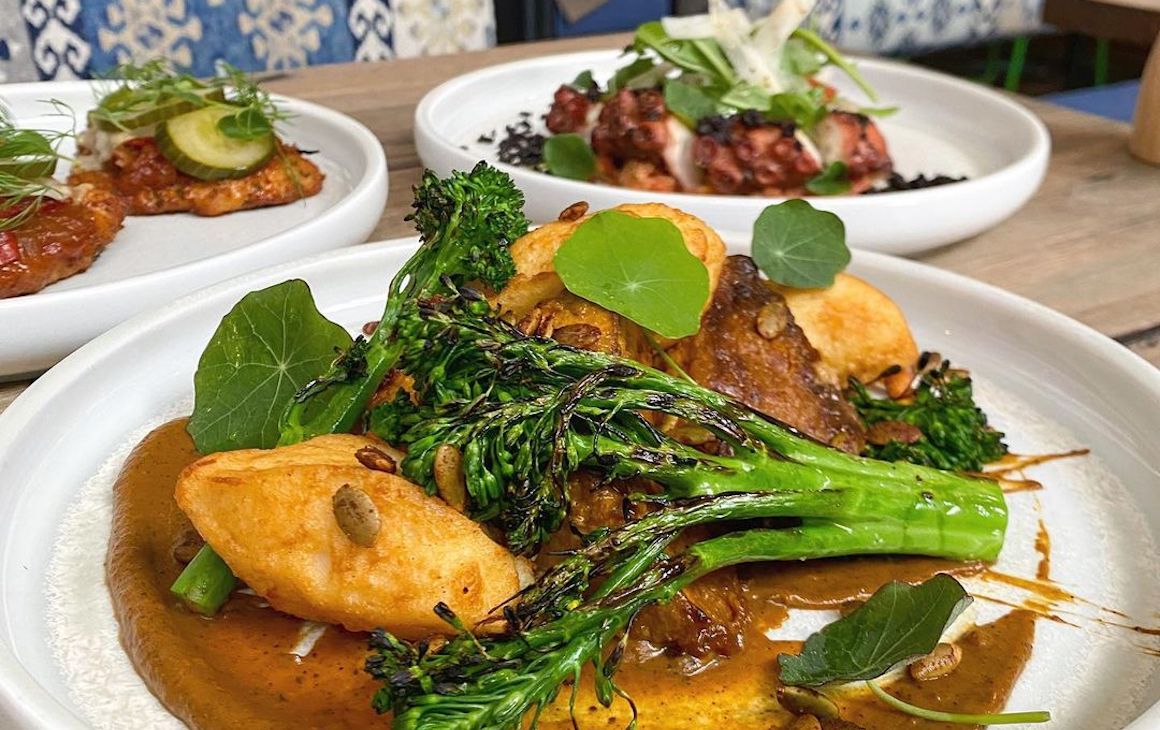 As we unbuttoned our jeans, we decided we couldn't possibly leave without trying the flourless chocolate cake for dessert. It's all about balance right?
Probably our favourite dish of the night, this cake was literally the most decadent, gooey sort of chocolate goodness you can imagine. Topped with vanilla ice cream and caramelised chocolate, it was pure perfection. Grab two spoons and share this one with your significant other and you're guaranteed an insane amount of brownie points. No pun intended.
When the sun is shining, we highly recommend checking out the new garden bar. It's the perfect spot to sit back and while over the weekend with a mate or two. And if you're on the hunt for a cheeky drink spot, the wine nook and bar at Gordon Street Garage will not disappoint. Cosy and cute, dishing out delicious drinks—date night is sorted.
Gordon Street Garage is now open for lunch every day of the week, and dinner Wednesday to Saturday. They'll also be opening up for dinner on Mondays and Tuesdays in early August, so watch this space.
Hungry for more? Work through the best restaurants in Perth right now.
Image credit: Gordon Street Garage