As the days grow longer and the mercury climbs, red wine is sometimes, unjustly, forgotten about. But a juicy chilled red is well worth remembering to pop in your Esky or fridge. Ideal for sipping on a summer afternoon or evening, cooling your red wines allows for bright, ripe fruit notes to step forward.
While not all red wines thrive when cooled down, Jacobs Creek's Lively Bunch has been specifically created to serve and drink chilled. The lighter style of Pinot Noir bursts with lively flavours of stonefruits and red berries, making it an easy-drinking drop ideal to crack open at a barbecue, a long lunch or a food-focused sundown sesh. The Pinot Noir style also has a fresh acidity to it, which makes it a top choice for eating with a wide array of cuisines.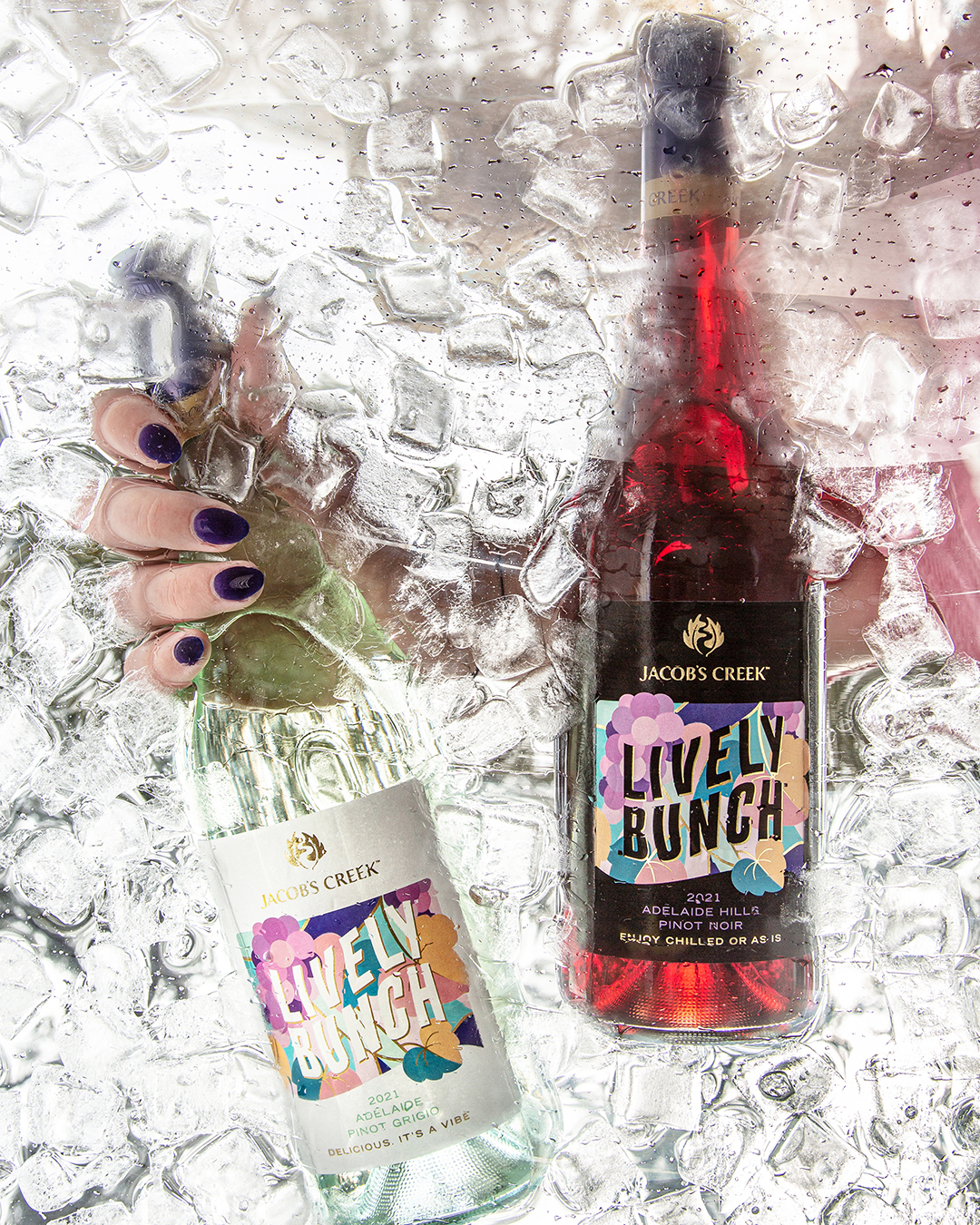 We've curated a selection of warm weather-suited bites to complement this cheeky chilled red, to help you savour the best summer moments and up your snack game. So pop your reds in the fridge, and get ready to host up.
Aperitivo Hour Delights
The tradition of aperitivo in Italy focuses on snacking and sipping—think salumi, tinned fish, focaccia, olives and cheese. The best thing about this snacking tradition is most of the cornerstones of a good spread are pre-prepared—you simply need to assemble and pour a glass of wine. Good Italian delis will provide a bounty of inspiration: grab some grissini and wrap with just-sliced prosciutto di Parma; open a tin of anchovies and douse with olive oil; lob an orb of burrata and dress with marinated capsicum and some good balsamic vinegar, or just slice up some ripe tomatoes and dress with thyme and olive oil.
Oyster Shuckin' Goodness
The East Coast of Australia produces some of the best oysters in the world, and the joy of shucking and sipping them down is a summer pursuit worth getting involved in. Sydney rock oysters are usually smaller and more saline on the palate; while pacifics grow bigger and have a more buttery, subtle flavour. If you're not confident about shucking oysters, you can buy them pre-shucked—either way, the only rule is to ensure they stay cool. An easy way to do this is by serving them on a bed of crushed ice. As for toppings, setting up a selection of mignonettes (vinegar, shallots and a sweetener) and citrus (finger limes, lemon and lime) is the way to go. The lighter profile of Jacobs Creek's Lively Bunch means the delicate flavours of oysters will be complemented rather than covered, too.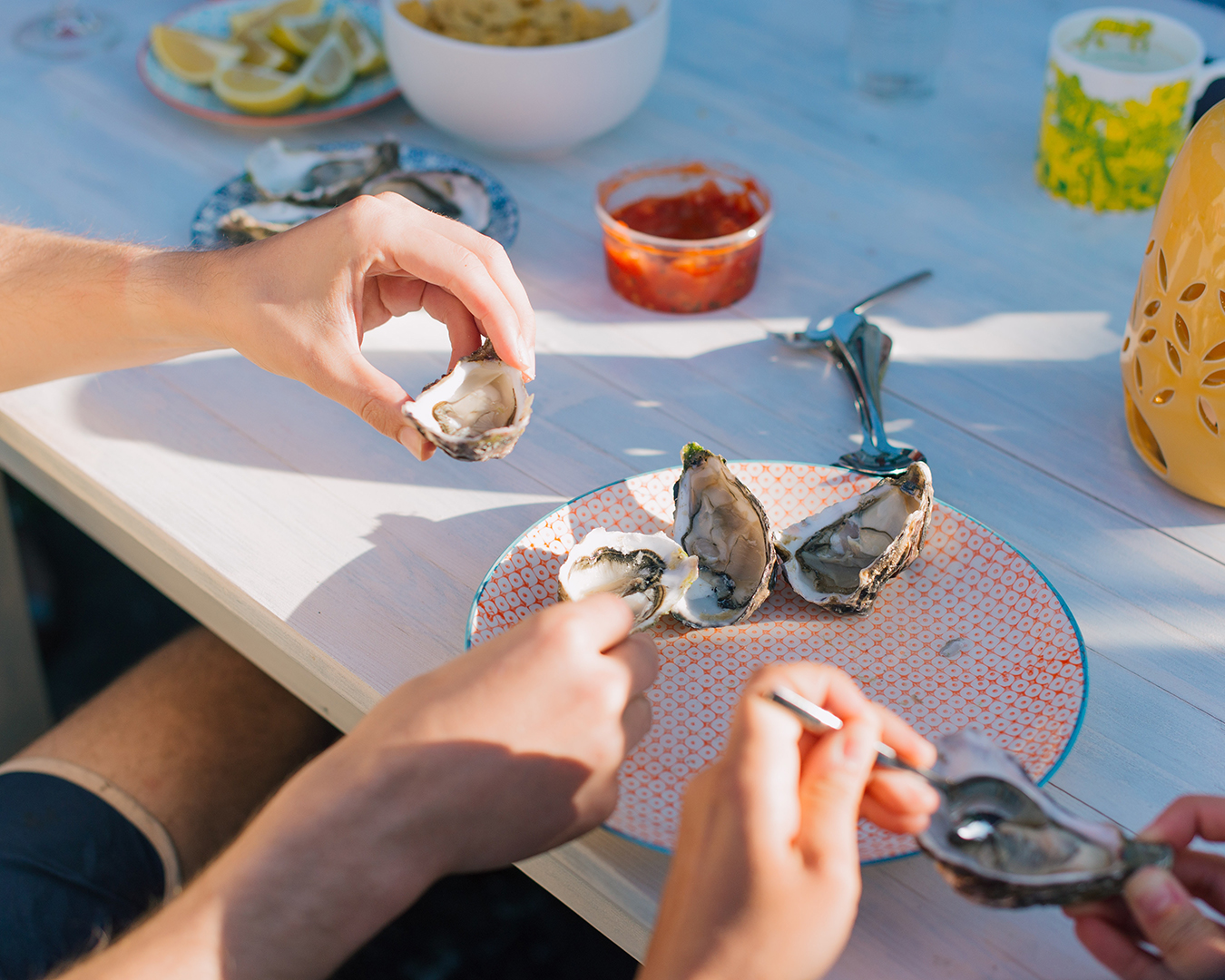 Sundowner Seafood Feasts
While the classic meat barbecue is hard to go by, why not up your grill game with a seafood barbecue feast? Pitch perfect for a hot summer day, prawns, lobster and fish all taste wonderful when cooked confidently on the barbecue. While many people opt for a white wine with seafood, mixing it up with a chilled red will offer a sophisticated pairing for the sweet prawn meat or soft, white-fleshed fish. Mixing up a condiment like salsa verde and serving your seafood with a colourful array of salads will make this a sure-fire summer hit.
Yakitori Time
Hibachi grills are small, coal-powered portable grills, from which you can quickly sear meats with excellent flavours. Usually, yakitori sees meats (like chicken thigh marinated in light soy or pork belly slicked in miso) and veggies (like eggplant brushed in soy or spring onions and mushroom) threaded onto skewers before being grilled on the hibachi. The skewers make for easy and quick turning, while the juices drip on the coals to impart a smoky, enticing aroma and flavour. These robust skewers will sit perfectly next to a cool red.
Spanish Paella For Summer Long Lunches
Mastering this Spanish rice dish isn't simple, but it's great for a long-table lunch with all your mates on a balmy summer day. Salty chorizo, juicy prawns and bright citrus make the ideal accompaniment for a bright and zippy chilled red. Using the right pan is the first thing to set you up for a great paella—it should be wide and shallow. It's also best served warm rather than straight off the stove, giving you time to kick back and relax with good wine and good company before diving in.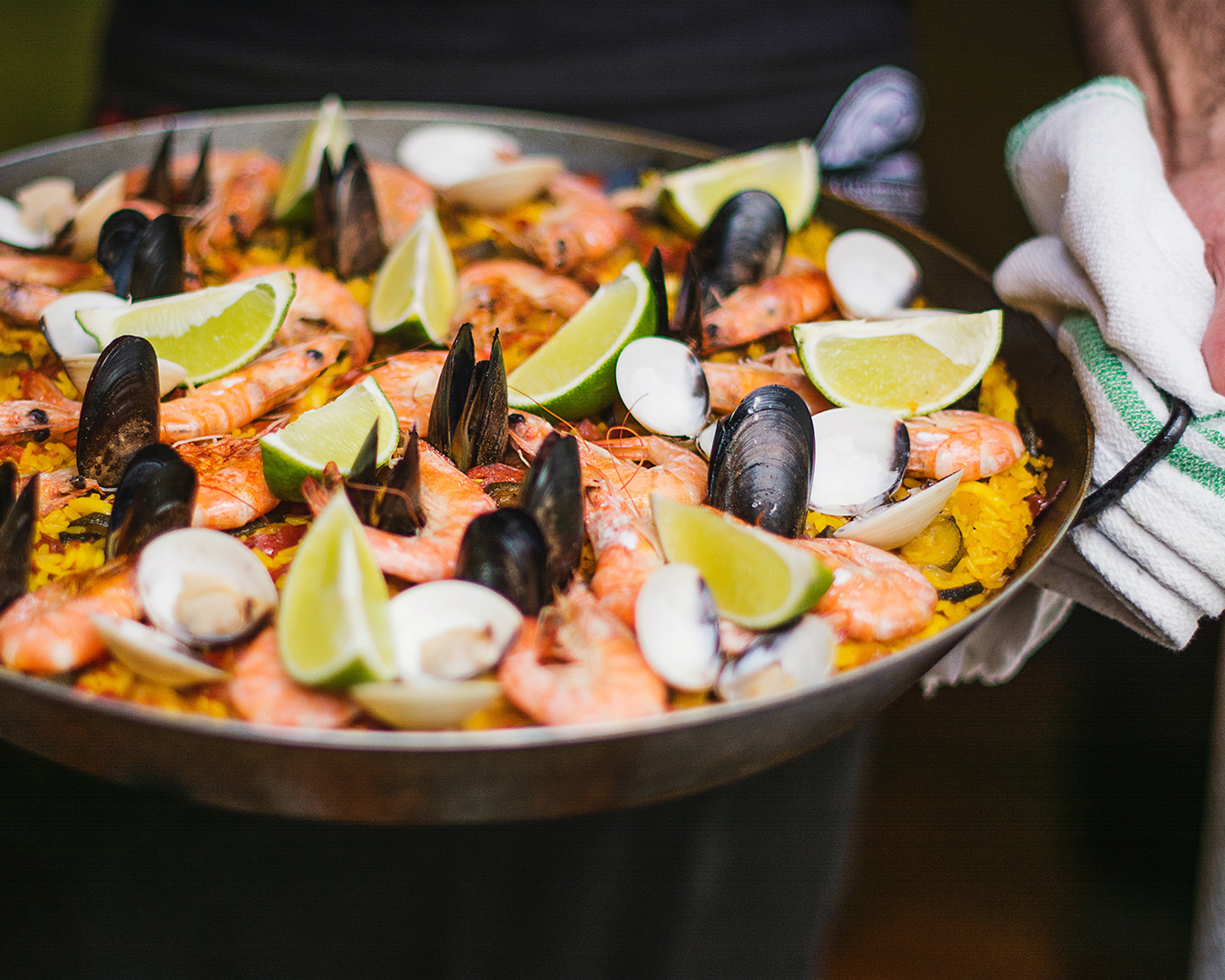 Pizza Party
In the past few years, there's been a resurgence in pizza-making at home. There's no longer a need to rely on takeaway, with fire-powered personal pizza ovens hitting the market. Simply make your dough the evening before, giving it plenty of time to prove. Set up a station with ingredients (think mozzarella, tomato passata, basil, prosciutto, eggplant, salami and mushrooms) and let your mates get involved with topping their own personal pizza, all while sipping on your perfectly cool, Lively Bunch. Add in a soundtrack of classic Italian covers and ready yourself for a bellissimo evening.
Keen to stock up on some Lively Bunch to keep your warm summer days chilled? Head over here for all the details on where to buy it.
Image credit: Charlotte Harrison, Kaitlin Dowis, Urban List
Editor's note: This article is sponsored by Jacob's Creek and proudly endorsed by Urban List. Thank you for supporting the sponsors who make Urban List possible. Click here for more information on our editorial policy.